Right at this moment, thousands of people are looking for a job in IT. Not all of them will be successful. How do you make sure you will be one of the lucky ones? How do you stand out from the crowd?
This was a problem facing Shilpa when she came to New Zealand, but once she found Industry Connect, everything started to go smoothly, and now she has a job as a technical support specialist thanks to our help.
We caught up with her before she started her new job in IT to ask about her time with us, and how we helped.
Firstly Shilpa, massive congratulations on the new role! Before coming to Industry Connect, what was your experience both here and internationally?
Well, I completed my bachelor's of engineering in computer science and I graduated in 2015. After that I had a very little experience in software development. Since then I got married and I came to New Zealand, and since I had very little experience, I was quite nervous about applying for jobs.
I did apply for few jobs but I got rejections, but then I found out about this Industry Connect program. I inquired and joined the program, and here I got to learn a lot of the latest technologies whether it's asp.net or related to HTML or CSS, I got to learn a lot of new technologies. It also helped me to increase my communication skills as well and the major plus point is the internship where I got to work on the live project that's a very good thing.
Awesome! And in terms of the CV, the interview process, walk us through how Industry Connect can help prepare you for the whole interview process.
In India the CV format we follow is entirely different to the New Zealand format. I mean I seriously want to thank ray in that sense because he helped me to format my CV to, like two pages! And when it comes to the interview process, they gave us a lot of tips to attend the interviews so that really helped me.
Do you want to tell us a bit about what it was like working on live projects, what you were doing in your day-to-day activities with the team?
I worked on a live project which was Aimy Plus it was more of a web development so I get to work on both back end and front end, and that's a major plus I must say, because that helped me to call myself a full-stack developer. The team leader was really very supportive, and since I had a very little experience he taught me a lot of new things he gave me a good task which helped me to learn a lot of new things so yeah it was really helpful. We also used to have a stand-up meetings where we used to discuss about the daily tasks, how it used to go and it was really helpful, they gave me a complete company environment.
For anyone else who is pursuing the same position as you, looking to get more experience before jumping into the industry, what would your advice to them be if they were considering joining Industry Connect?
Yeah, I highly recommend joining Industry Connect because if you are from overseas or if you are an immigrant or you are a graduate it's a big plus. Firstly you get to learn the new latest technologies, and you get to have an internship, and you get the references, what else do you want? I'd highly recommend everybody out there to join Industry Connect.
Well, again Shilpa, huge congratulations and we wish you all the best in your new job in IT and for the future.
---
What is Industry Connect?
Industry Connect is an IT/Software Career Launchpad that has everything you need to kick-start your IT/software career in AU, NZ, UK, IE, SG, HK, IN, ID, VN & PH.
Industry Connect's Ecosystem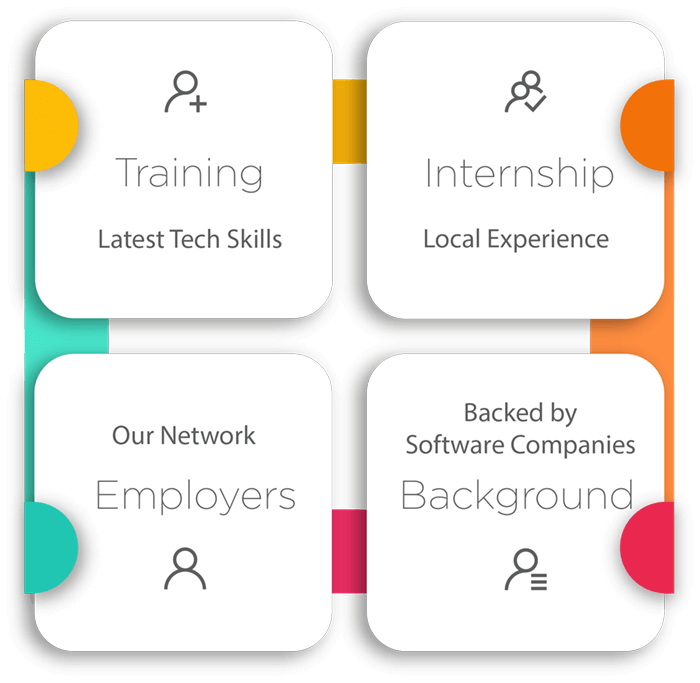 We have been helping career changers, recent IT graduates and people with career gap to start their IT/software careers.
Over the years, we have helped hundreds kick-start an IT/software career. (Verifiable evidences are available on this website)
OUR CORE
We are an innovative software training school backed by global/local software companies. Our ecosystem is an incubation process that supports our participants until they launch a tech career.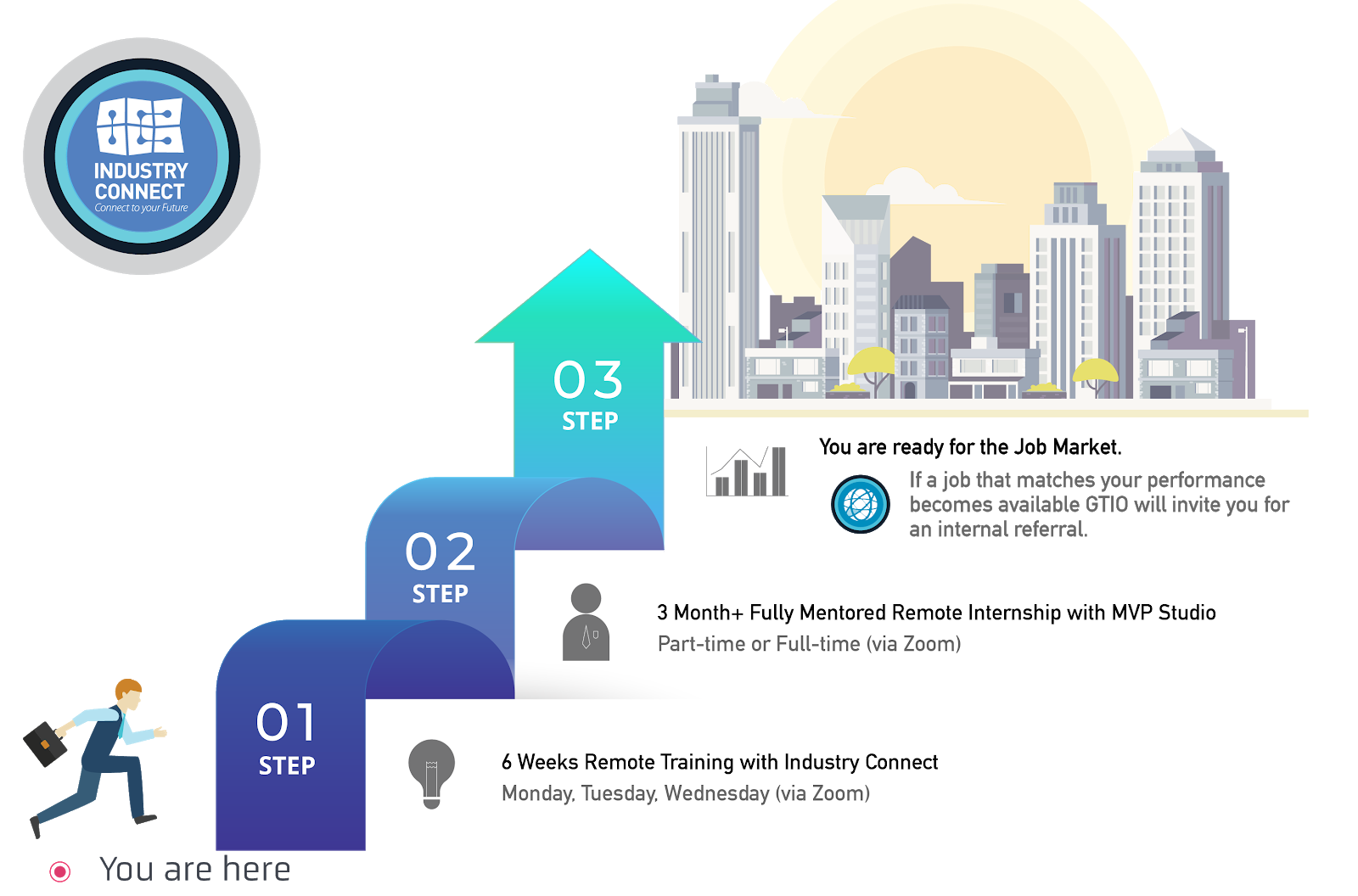 OUR PROGRAMMES
Our Job-Ready training programmes focus on,
Software Development
Business Intelligence (or Data Analyst)
Test Analyst
PROGRAMME STRUCTURE
Six Weeks Training Classes (Practical Tech Skills)
Three Months (or more) Structured Internship on Large Commercial-Scale Projects (Learning enhanced, flexible Hours)
Employer Network (job analysis and internal referral if goals are met)
You can join us via Zoom (live face-to-face meeting) remotely from anywhere and "download" the valuable knowledge & experiences from our tech experts across different tech centres.
Watch 300+ Stories of Career Starters in IT/Software