Every week we help people start their IT career in New Zealand. With practical training, help with interviewing techniques and connecting with the right people, Industry Connect are the people to call if you're looking for a job. Just ask these guys!
Solomon just landed a job as a web developer
Before you came to Industry Connect, what was your experience?
I was a fresh graduate with no experience, and I found it really hard to get a job with no experience. I applied for a lot of jobs, but didn't get any positive responses, but then my friends introduced me to Industry Connect.
What kind of technical skills did you pick up along the way?
I learned quite a lot, especially C#, .NET Framework which is really in demand in the market, along with other skills such as HTLM, CSS and Javascript.
Other than the technical skills you picked up, what were some of the soft skills you found valuable?
I also learnt a lot of soft skills, especially interview simulations, and working within a team. We also worked a lot on commercial experience which is very valuable for me and helped me get a job. I would like to recommend Industry Connect for people who are looking for a job. This is the best place for you.
Mankiran is Web Developer Now
Before you came to Industry Connect, what was your experience?
In India I worked as a software developer for 2 years, and then I came to New Zealand in 2016. I applied for so many jobs, but didn't get a response. Then I came to Industry Connect.
What kind of technical skills did you pick up along the way?
I learned so many technical skills like MSSQL Server, Javascript, HTML. And I learned a lot about communication skills and soft skills.
What were some of the real-world examples of how you got to use those skills?
Before training with Industry Connect I was not good with communicating with people, but now I've improved a lot and I've learnt how to present myself in front of so many people and how to communicate well and express my ideas.
Here I worked within a team, and I enjoyed stand-up meeting, where we talked about everything- what we are doing, and what problems we are facing.
What would your advice be for someone thinking about joining Industry Connect?
My advice? I would always recommend Industry Connect for anyone who is struggling with finding a job in New Zealand, because here they prefer a person who has local experience and entry level qualifications.
It's a great place and I'd like to thank Industry Connect, because without them I would never have had this opportunity.
Call us today and launch your career in IT
If you're struggling to get a job, or even an interview, then call us. Our record in finding jobs for our graduates is second to none, and with our training in modern software development, connections in the industry, and practical interview simulations, we can put you on the right path.
---
What is Industry Connect?
Industry Connect is an IT/Software Career Launchpad that has everything you need to kick-start your IT/software career in AU, NZ, UK, IE, SG, HK, IN, ID, VN & PH.
Industry Connect's Ecosystem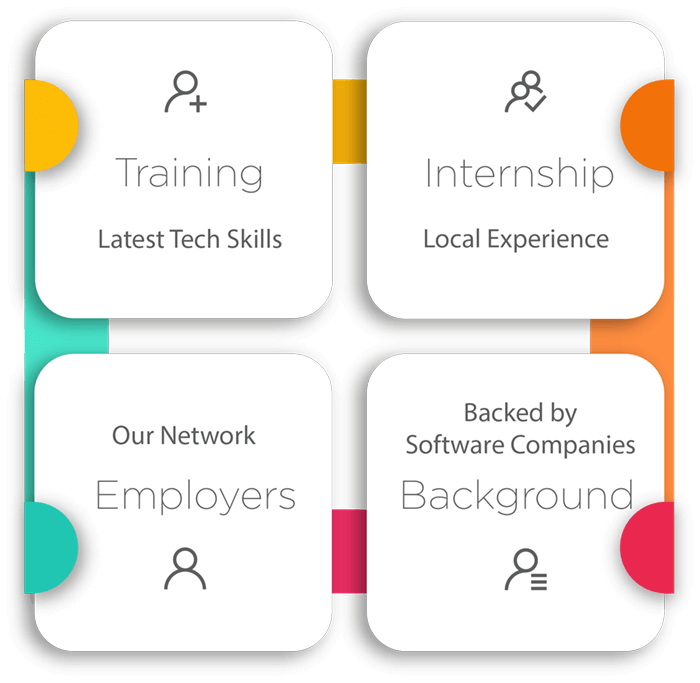 We have been helping career changers, recent IT graduates and people with career gap to start their IT/software careers.
Over the years, we have helped hundreds kick-start an IT/software career. (Verifiable evidences are available on this website)
OUR CORE
We are an innovative software training school backed by global/local software companies. Our ecosystem is an incubation process that supports our participants until they launch a tech career.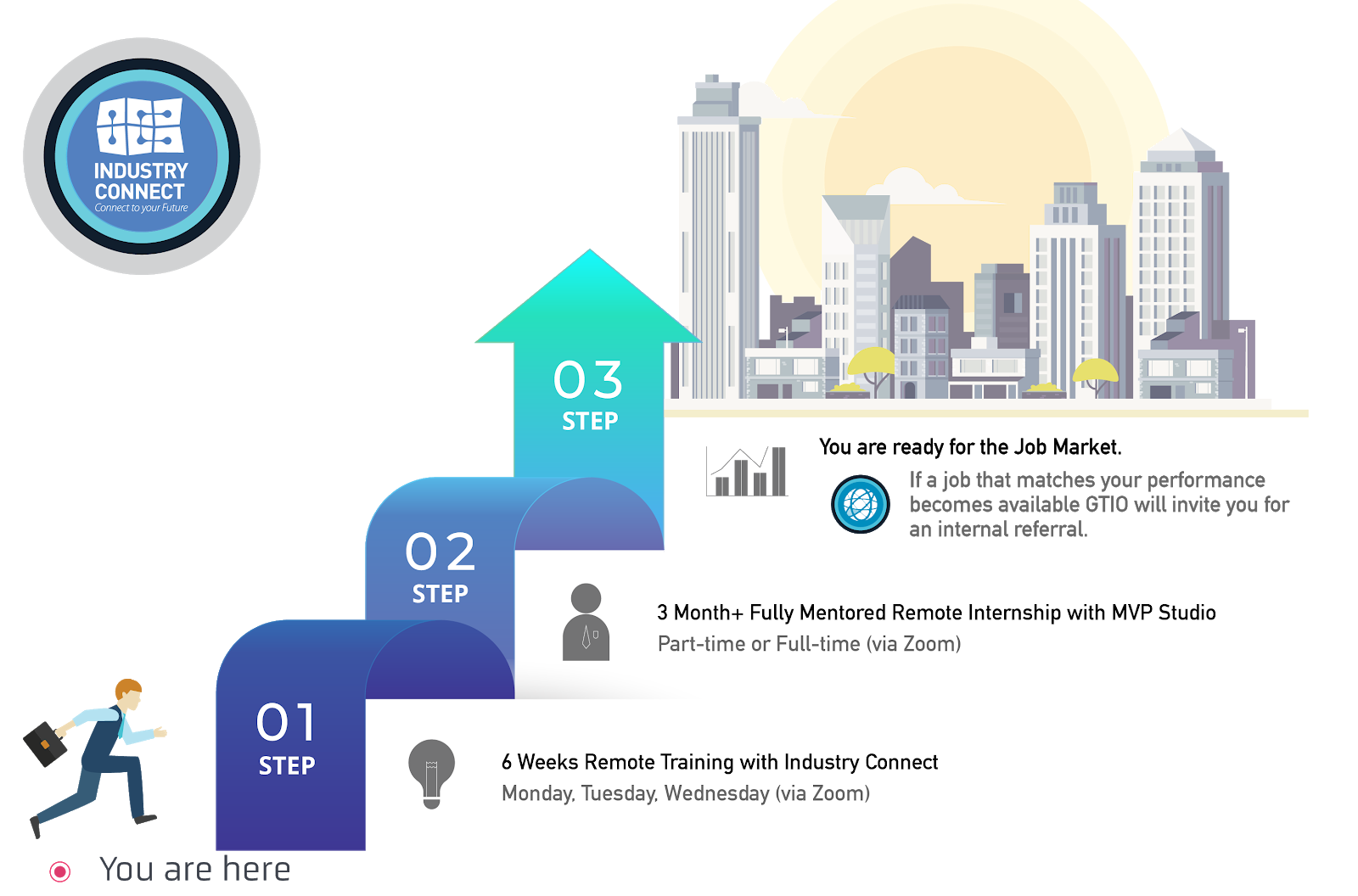 OUR PROGRAMMES
Our Job-Ready training programmes focus on,
Software Development
Business Intelligence (or Data Analyst)
Test Analyst
PROGRAMME STRUCTURE
Six Weeks Training Classes (Practical Tech Skills)
Three Months (or more) Structured Internship on Large Commercial-Scale Projects (Learning enhanced, flexible Hours)
Employer Network (job analysis and internal referral if goals are met)
You can join us via Zoom (live face-to-face meeting) remotely from anywhere and "download" the valuable knowledge & experiences from our tech experts across different tech centres.
Watch 300+ Stories of Career Starters in IT/Software