As an IT intern, you are entering a dynamic and exciting industry with opportunities to work on cutting-edge technologies and projects.
However, the IT industry can also be overwhelming and challenging, especially for interns who are just starting their careers. In this blog post, we'll discuss what every IT intern should know to make the most of their internship experience.
Be proactive and take the initiative
One of the most important skills you can develop as an IT intern is to be proactive and take the initiative. This means being willing to go above and beyond what is expected of you and taking ownership of your work. You should be positive in asking for feedback, seeking out new challenges, and identifying areas where you can contribute to the team.
Focus on learning and developing your skills
Your internship is an opportunity to learn and develop your skills. You should take advantage of the opportunity to learn from experienced professionals in your field, attend training sessions, and ask for guidance from your colleagues. It's also important that you are open to feedback and actively seek ways to improve your skills.
Build relationships with your colleagues
Building relationships with your colleagues is an essential part of being a successful IT intern. You should take the time to get to know your colleagues and learn from their experiences. You should also be open to feedback and be willing to help your peers when needed. Building strong relationships with the people you work with can also help you to build a network that can be invaluable in your future career.
Be adaptable and willing to learn new technologies
The IT industry is constantly evolving, and new technologies are being developed every day. As an IT intern, you should be adaptable and willing to learn new technologies. You should be open to new challenges and be willing to take on tasks outside of your comfort zone. This will not only help you to develop your skills but will also make you more valuable to your team and employer.
Communicate effectively
Effective communication is critical in the IT industry, where projects often involve collaboration between multiple teams and stakeholders. You should be able to communicate your ideas clearly and concisely, whether it's through email, chat, or face-to-face communication. You should also be willing to listen to feedback and be open to different perspectives.
Be organized and detail-oriented
In the IT industry, attention to detail is essential. You should be organized and detail-oriented, ensuring that you follow through on tasks and meet deadlines. You should also be diligent in testing and troubleshooting your work, ensuring that it meets the necessary standards and requirements.
Adopt a culture of continuous learning
Finally, as an IT intern, you should embrace a culture of continuous learning. The IT industry is constantly changing, and there is always something new to learn. You should be curious and seek out opportunities to learn new skills, attend industry events, and read about the latest developments in your field. This will not only help you to stay up to date with the latest trends and technologies but will also help you to build a successful career in the industry.
If you're interested in a career in software development then talk to us about becoming an IT intern. We have helped hundreds of people learn the ropes and launch a career in the industry.
---
What is Industry Connect?
Industry Connect is an IT/Software Career Launchpad that has everything you need to kick-start your IT/software career in AU, NZ, UK, IE, SG, HK, IN, ID, VN & PH.
Industry Connect's Ecosystem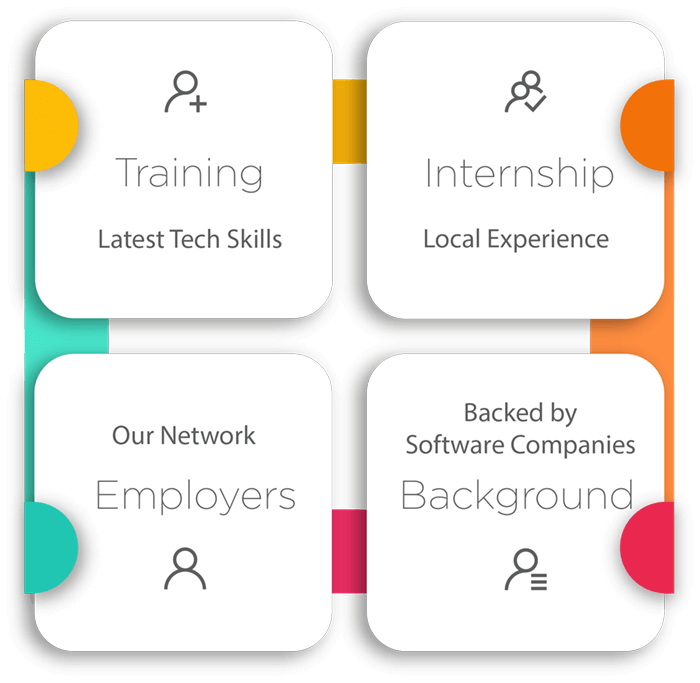 We have been helping career changers, recent IT graduates and people with career gap to start their IT/software careers.
Over the years, we have helped hundreds kick-start an IT/software career. (Verifiable evidences are available on this website)
OUR CORE
We are an innovative software training school backed by global/local software companies. Our ecosystem is an incubation process that supports our participants until they launch a tech career.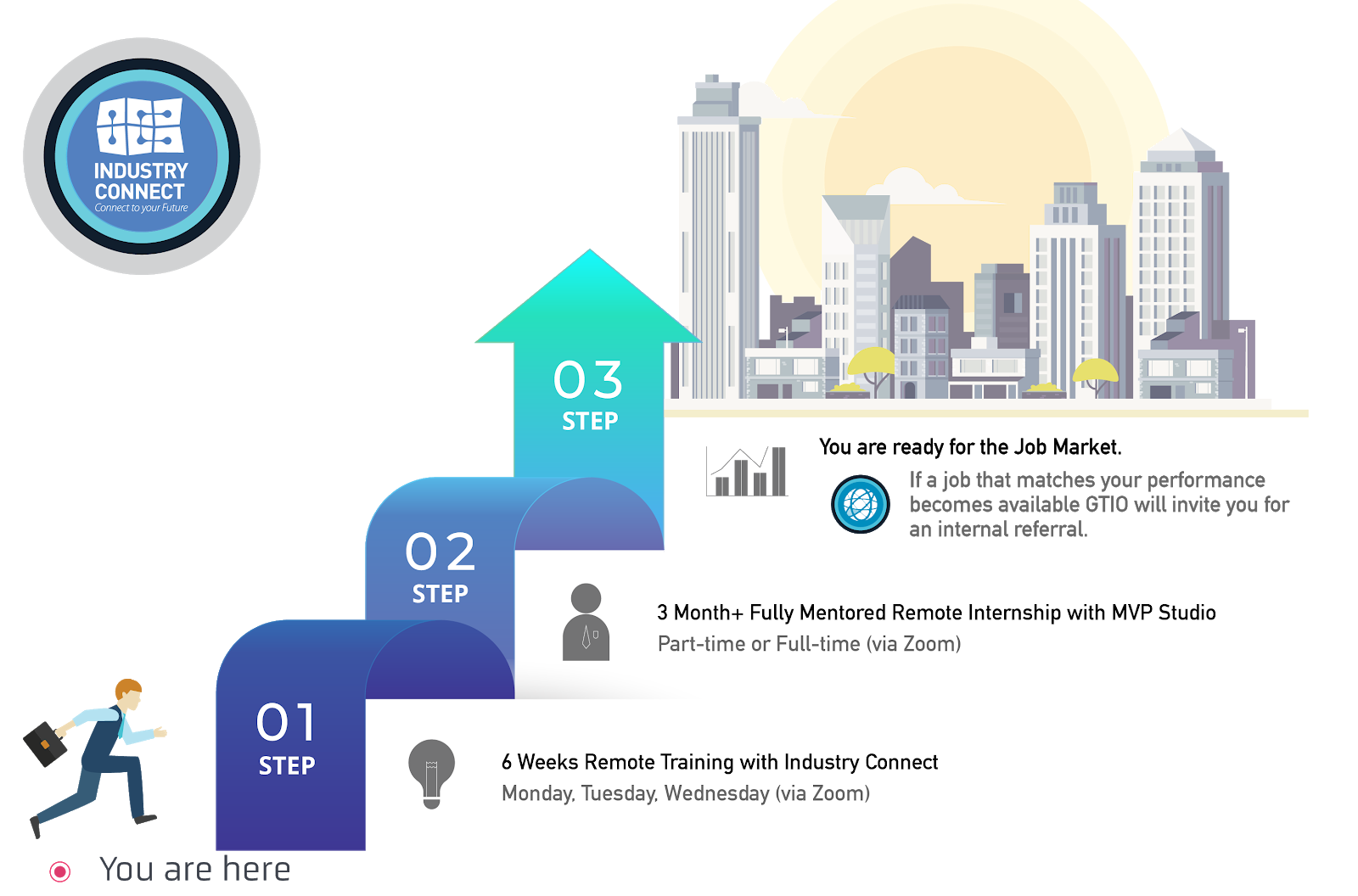 OUR PROGRAMMES
Our Job-Ready training programmes focus on,
Software Development
Business Intelligence (or Data Analyst)
Test Analyst
PROGRAMME STRUCTURE
Six Weeks Training Classes (Practical Tech Skills)
Three Months (or more) Structured Internship on Large Commercial-Scale Projects (Learning enhanced, flexible Hours)
Employer Network (job analysis and internal referral if goals are met)
You can join us via Zoom (live face-to-face meeting) remotely from anywhere and "download" the valuable knowledge & experiences from our tech experts across different tech centres.
Watch 300+ Stories of Career Starters in IT/Software