Have you been thinking about making a career change? Perhaps you're looking for a field that is constantly growing and changing, with endless opportunities for learning and growth. If so, software development may be the perfect fit for you!
High demand for software developers
One of the biggest advantages of a career in software development is the high demand for developers in today's job market. As technology continues to advance at an incredible pace, companies across industries are seeking skilled developers to help build and maintain their software systems. This demand for software developers is expected to continue to grow in the coming years, making it a great field to enter for job security and stability.
Attractive salary and benefits
Software developers are among the highest-paid professionals in the world, with median salaries well above the national average in many countries. Additionally, many companies offer attractive benefits packages, such as healthcare, retirement plans, and paid time off. This makes software development an excellent choice for those looking for financial stability and a comfortable lifestyle.
Flexibility and work-life balance
One of the great things about a career in software development is the flexibility it offers. Many software development jobs are remote or offer flexible hours, allowing you to work from home or set your own schedule. This can be a huge advantage for those looking to balance work and family commitments or those who value a healthy work-life balance.
Opportunities for Creativity
Software development is often seen as a technical field, but it's also a creative one. As a developer, you get to create something new every day. You have the opportunity to design and build software that can change people's lives, and you get to do it in your own unique way. Whether you're designing a new app or building a website, software development allows for endless creativity.
Endless learning opportunities
Another advantage of a career in software development is the endless opportunities for learning and growth. The technology industry is constantly evolving, with new programming languages, tools, and frameworks emerging all the time. This means that software developers must stay up-to-date with the latest trends and best practices, which can be a challenging but rewarding experience.
How we can help you switch careers
If you're looking for a career change, software development is an excellent choice and there's no one better than Industry Connect to help you enter the software development industry.
We've been working in the IT industry for over 20 years, and know this business inside out. We recognise that most IT employers don't want to bother with the time and money it takes to "up-skill" a new employee and would rather hire someone at that level to begin with.
We can get you to that level, and fast! When it comes to securing your first job, you're already ahead of the pack. Here with us, you'll be working with experienced developers and real clients. Here you'll learn the in's and out's of the industry, gaining an understanding of how business works. With us you will work alongside other developers, both experienced and newbies like yourself, acquiring communication skills, both professionally and personally.
If you would like to know more about how we can help you launch a new career as a software developer, contact us today and one of our friendly team members will be happy to have a chat.
---
What is Industry Connect?
Industry Connect is an IT/Software Career Launchpad that has everything you need to kick-start your IT/software career in AU, NZ, UK, IE, SG, HK, IN, ID, VN & PH.
Industry Connect's Ecosystem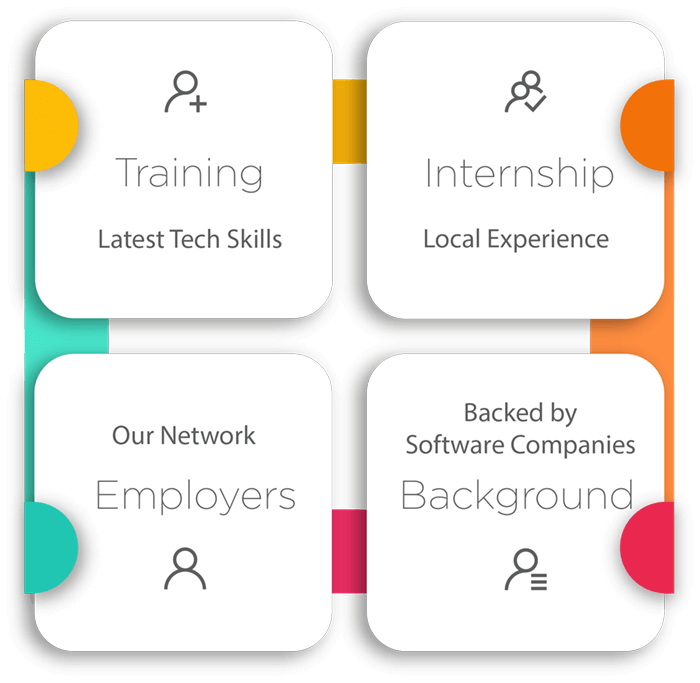 We have been helping career changers, recent IT graduates and people with career gap to start their IT/software careers.
Over the years, we have helped hundreds kick-start an IT/software career. (Verifiable evidences are available on this website)
OUR CORE
We are an innovative software training school backed by global/local software companies. Our ecosystem is an incubation process that supports our participants until they launch a tech career.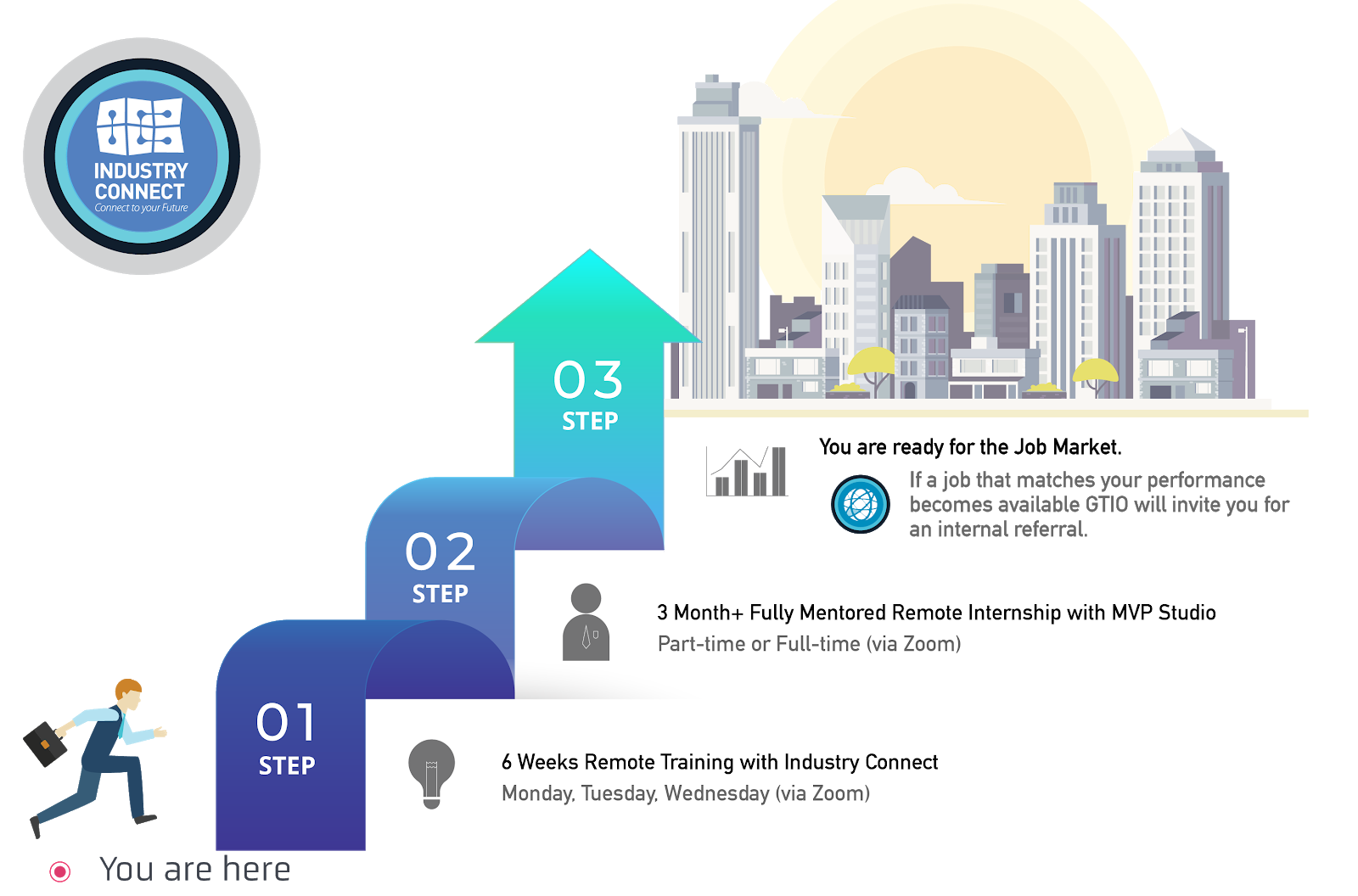 OUR PROGRAMMES
Our Job-Ready training programmes focus on,
Software Development
Business Intelligence (or Data Analyst)
Test Analyst
PROGRAMME STRUCTURE
Six Weeks Training Classes (Practical Tech Skills)
Three Months (or more) Structured Internship on Large Commercial-Scale Projects (Learning enhanced, flexible Hours)
Employer Network (job analysis and internal referral if goals are met)
You can join us via Zoom (live face-to-face meeting) remotely from anywhere and "download" the valuable knowledge & experiences from our tech experts across different tech centres.
Watch 300+ Stories of Career Starters in IT/Software