When Joanna came from India to New Zealand to live, she thought finding a job with her experience wouldn't be too hard. Unfortunately, she was wrong. Luckily, she found Industry Connect…
Now Joanna is a test analyst! We sat down with her before she started her new career to ask her about her time with us.
First of all, congratulations! You've gone through in such a rapid time – you started with us in March this year and you have gone on such a journey from that point, and in such a short time. Share with us your journey.
I came last August to New Zealand, and before that I completed my engineering degree from India and then I worked as a software engineer for around 2 and 1/2 years but I worked in a technology called Mainframe which is not relevant in New Zealand currently, so when I came here I went through all the jobs that were available and I came to know that the technology that I've worked on is not relevant here and I wanted to learn new technologies so when I came across Industry Connect on Facebook, I thought it was a great platform to learn new technologies.
So I joined industry connect in March and I had this six-week training initially, and after that I had my exams, so I came to Industry Connect to study by myself. I was in my second semester and my Industry Connect internship was very flexible. They allowed me to take a break and after I completed my exams, I came back to join the internship which was just really great.
I worked in the internship around 3 days a week, so I managed to another part-time job as well. It was really great experience here at Industry Connect, growing a team and knowing more about the culture here.
Then I started applying for different roles, Industry Connect has widened my job search in terms of technologies I learned here, so I applied for different roles.
And with having a part-time job, part of your internship was done remotely?
Yeah, that's correct, I gave my availability as three days at the internship, so I worked here for two days and I walked remotely for a day, so that I can manage the internship part-time.
So if you came across anyone that was finding it hard as they've just come from another country with a similar background to you, and they're realizing "oh my goodness New Zealand isn't wanting these skills base", what would you say to them?
I would say take up the roles – any kind of roles like temporary volunteering – any kind of roles that can develop your knowledge of IT. I took up some temporary roles during my first semester as well and I did some volunteering as well in summer, so I would definitely ask them to take up any kind of roles that come up. You can see through some students job search websites where you can come up with some temporary and volunteering roles you can apply for and get some IT experiences, which are very valuable here to get a job of any kind.
And what would you tell them about industry connect?
I feel industry Connect has widened my job search. Before joining Industry Connect, even for the junior roles in New Zealand, they need some industrial experience, so Industry Connect has widened my job search in terms of like applying for web developer, software developer roles here. With the confidence that I had, the confidence that I developed after coming to Industry Connect was huge I started applying for software developer roles after coming to Industry Connect.
Thank you to Joanna for coming to Industry Connect, and we wish her all the best in her new job as a test analyst and her new career in the world of IT!
---
What is Industry Connect?
Industry Connect is an IT/Software Career Launchpad that has everything you need to kick-start your IT/software career in AU, NZ, UK, IE, SG, HK, IN, ID, VN & PH.
Industry Connect's Ecosystem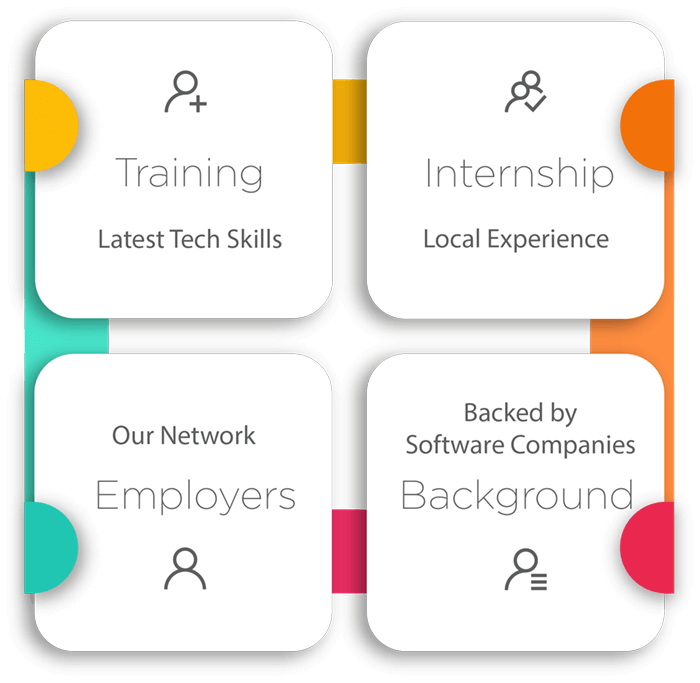 We have been helping career changers, recent IT graduates and people with career gap to start their IT/software careers.
Over the years, we have helped hundreds kick-start an IT/software career. (Verifiable evidences are available on this website)
OUR CORE
We are an innovative software training school backed by global/local software companies. Our ecosystem is an incubation process that supports our participants until they launch a tech career.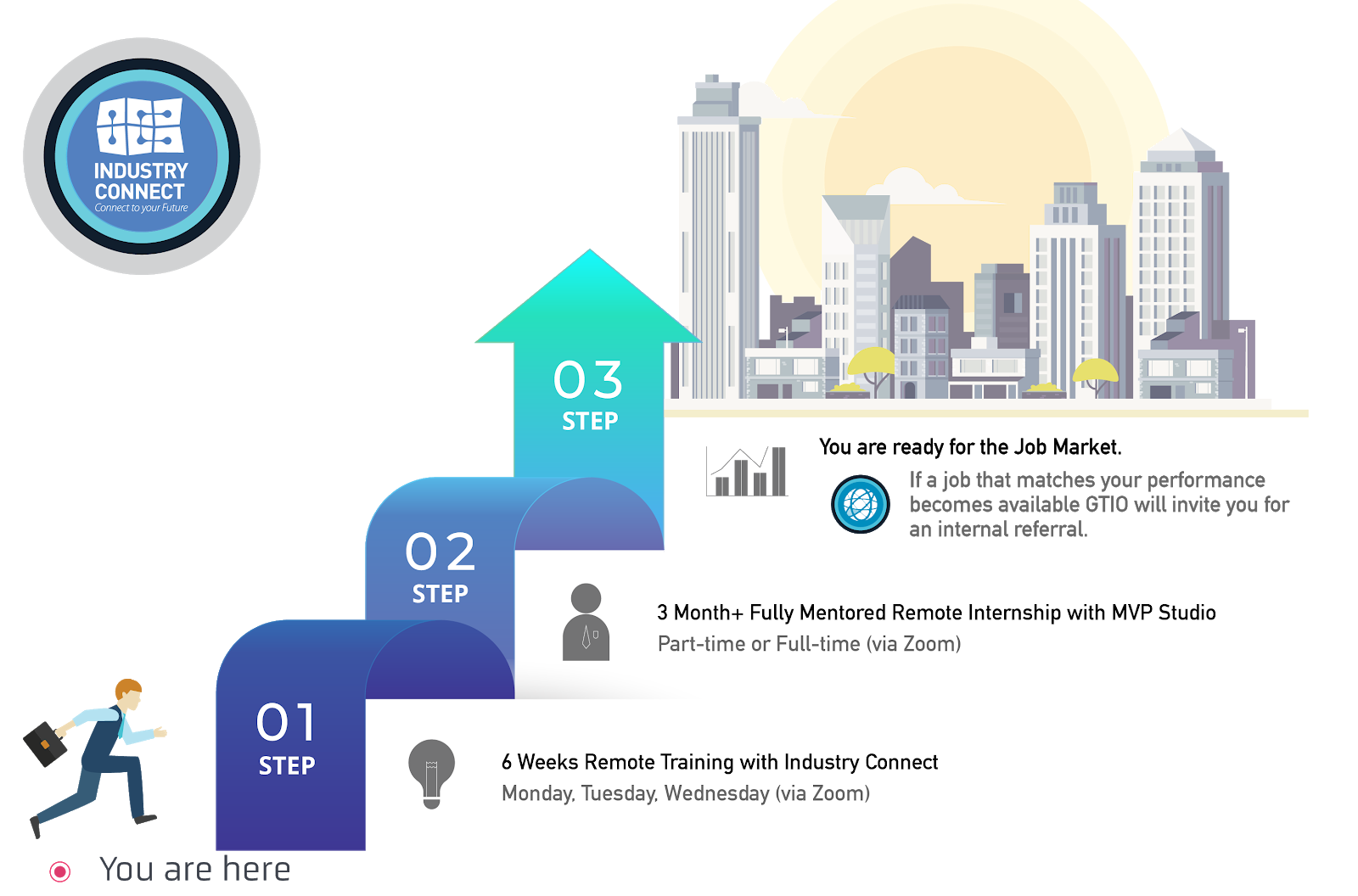 OUR PROGRAMMES
Our Job-Ready training programmes focus on,
Software Development
Business Intelligence (or Data Analyst)
Test Analyst
PROGRAMME STRUCTURE
Six Weeks Training Classes (Practical Tech Skills)
Three Months (or more) Structured Internship on Large Commercial-Scale Projects (Learning enhanced, flexible Hours)
Employer Network (job analysis and internal referral if goals are met)
You can join us via Zoom (live face-to-face meeting) remotely from anywhere and "download" the valuable knowledge & experiences from our tech experts across different tech centres.
Watch 300+ Stories of Career Starters in IT/Software