Another career launched in the IT industry thanks to us! This time it's Karishma who has landed a job as a test analyst.
Before she started her new position we caught up with her to ask about her time here at Industry Connect.
First of all, congratulations on your new job as a test analyst! Thank you so much!
Yes, I finally got something I was aiming for, and I'd like to thank Industry Connect and MVP Studio.
What was your background before joining Industry Connect?
Technically I'm not an IT student, I do not have my degrees in IT, I have my degree in electronics and telecommunication. I was pulled into it because of my final year project. I was into the biomedical field for my project and that's when one company approached me to do testing for a biomedical device with android-based technology. That was the start point of my IT career!
As soon as I joined the first company I kind of started having interest in android-based testing and that's when I decided that I should stick to this and that's how I became a tester. Back in India I did manual testing, but as soon as I got married and I had to move to New Zealand and there was a four year gap in my career while we relocated due to Visas and such.
How did you come across Industry Connect?
My husband told me! He had been in New Zealand a long time, and he had a couple of friends who separately had been with you guys. He was like "These guys I know both joined and both got jobs, so you should give it a go."
So you joined our 6-week, job-ready programme. How do you find it?
To be frank, because I was in manual testing I always realized the gap that I had. I know that today's job market is way ahead than what manual testing is – automation is the future. I was a little bit scared because didn't have a coding background, and I said this in my interview, but they were like "it's ok to start from the beginning." So I did a little self-teaching before I started and that helped.
How did you find those 6 weeks?
Fantastic. I couldn't have asked for more. I tried learning some things on YouTube before I started, but I did not enjoy it as much as I did in those 6 weeks. I liked that fact we could ask questions and speak our minds. It was a great experience.
How did you find the Slack channel?
It was my saviour! Because not everyone fell into the same time-zone any questions I just "Slacked it". My mentor was in Australia, so Slack was the only source for me and it helped me a lot.
How was the transition from the 6 week course to the internship?
It was smooth, but that's because I did not take any gap in between my studies and the internship, I think that is very important. I would recommend to everyone to do the internship as soon as possible while you're still fresh with the concepts.
I started as soon as I finished my 6 weeks study and it was very good. We had our difficulties obviously, but we had our mentors there and Slack to help.
What were the highlight of your time with us and MVP?
Before joining Industry Connect and doing my internship, my CV was theoretical – too much of theory explaining what I did and all that, big essays, all those kinds of things, but now if I compare my CV, I just had to remove everything. It's perfectly technical now. It looks so good but trust me I didn't apply for this test analyst job, they just picked me up with that CV.
So that is the biggest change I got from Industry Connect. My CV is purely a technical CV. There are no extra things, it's just to the point. Explain the skills. Nice and clean and to the point.
What advice would you give someone in the same position you were in?
In my first lecture we had our tutor said that the most important skill that a software tester should have is patience. He said we need to be patient in this industry especially when you are a tester. I would say it applies now – be patient it will come. You are on the right path, just trust the path, it is correct, you are going to get there. For some people it may take a while but it happens, it's going to happen eventually, you don't have to give up. That's what I would say, just be patient it's coming.
---
What is Industry Connect?
Industry Connect is an IT/Software Career Launchpad that has everything you need to kick-start your IT/software career in AU, NZ, UK, IE, SG, HK, IN, ID, VN & PH.
Industry Connect's Ecosystem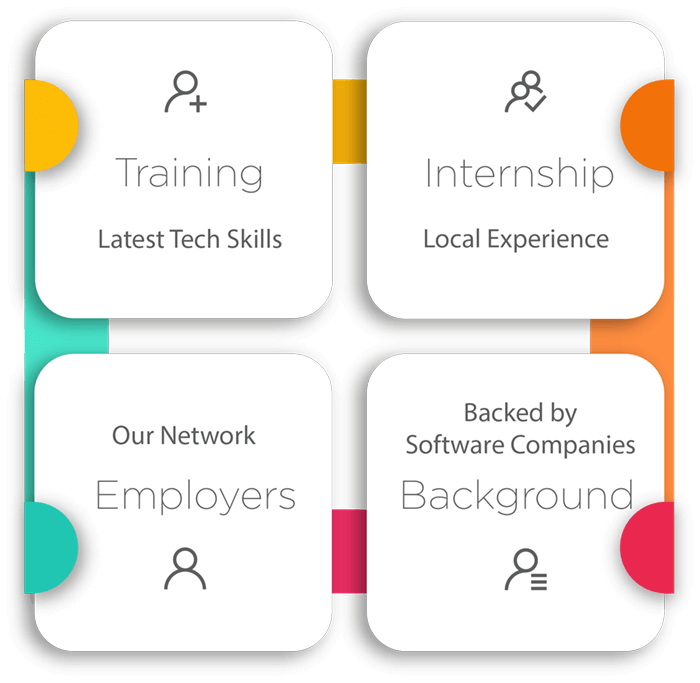 We have been helping career changers, recent IT graduates and people with career gap to start their IT/software careers.
Over the years, we have helped hundreds kick-start an IT/software career. (Verifiable evidences are available on this website)
OUR CORE
We are an innovative software training school backed by global/local software companies. Our ecosystem is an incubation process that supports our participants until they launch a tech career.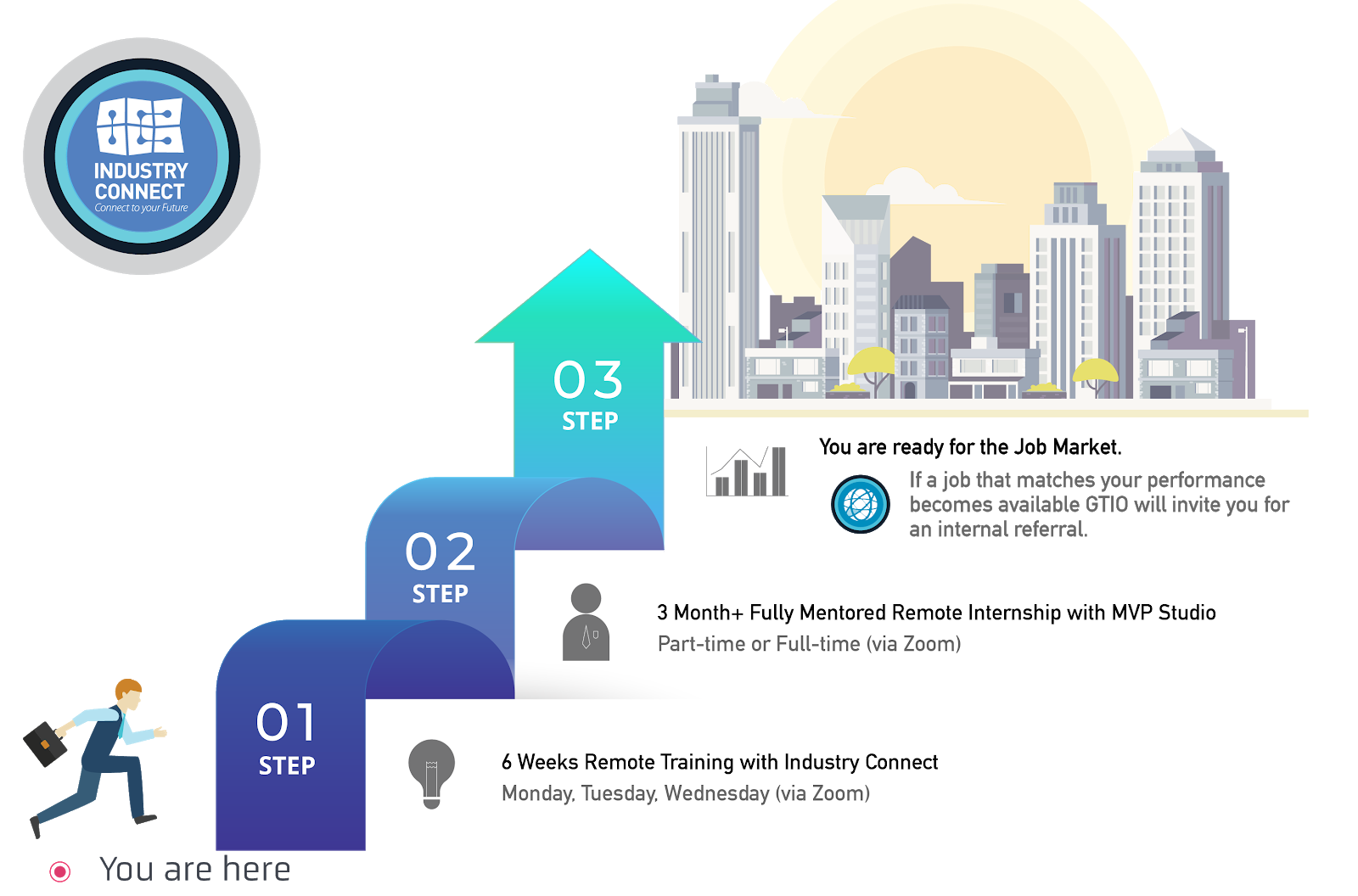 OUR PROGRAMMES
Our Job-Ready training programmes focus on,
Software Development
Business Intelligence (or Data Analyst)
Test Analyst
PROGRAMME STRUCTURE
Six Weeks Training Classes (Practical Tech Skills)
Three Months (or more) Structured Internship on Large Commercial-Scale Projects (Learning enhanced, flexible Hours)
Employer Network (job analysis and internal referral if goals are met)
You can join us via Zoom (live face-to-face meeting) remotely from anywhere and "download" the valuable knowledge & experiences from our tech experts across different tech centres.
Watch 300+ Stories of Career Starters in IT/Software