"I found it hard, but the more I practiced, the more confident I became."
Another success story from Industry Connect, this time it's Varalakshmi who has found a job as an info analyst. We gave her a call to talk about her time at Industry Connect and ask if she had any advice for those in a similar position.
First of all Varalakshmi, congratulations on your new job as an info analyst! Tell us a little bit about your background…
Thank you. Well I came from India where I did my Masters in VRSI and embedded systems, then when I came to New Zealand I did another Masters in Information Technology, so I have a double Masters. After my Masters I got interested in visualisation tools like Power BI, so I was searching for a place I could learn about this and a friend suggested Industry Connect.
How did you find our community on the Slack channel? Did you make a lot of friends?
It was very, very helpful, really. If I had any questions about any of the tasks I just posted in there and the people in there reacted really quickly. And they all have such incredible knowledge. But even the people who were with me as a group, they helped me a lot, as did our mentors. Everyone supported me when I asked for help.
How did you find the remote learning aspect of the programme?
It was very nice because even if I missed some classes it was all recorded and on the Industry Connect site, including questions asked by people and the answers from the tutors.
And how did you find the transition from the 6-week programme to the internship with MVP Studio?
It was a little bit hard because it's different between practice and real-world data. I found it hard, but the more I practiced, the more confident I became. And the tasks given by MVP Studio were really amazing.
How did you find your mentor?
My mentor was Nisha and she was really, really helpful. If I had any doubts, I could ask her any time. If I don't understand something then she explained it to me.
What were your highlights during the journey?
The programme and the internship helped me a lot. We were assigned two people to be a mentor to, and that's helped me with my leadership qualities. I conduct a meeting for my two mentees every week and make sure they come. I can learn from them just as much as they learn from me. I tell them every person has their own qualities, strengths and weaknesses and you can each help each other.
If you knew anyone who wanted to get into the IT market and were finding it hard, what would you tell them?
The first thing is, you have to get a good platform to learn something, which is where Industry Connect helped me a lot. The second thing is to practice. Even if you learn it, you still need to practice, it's more important.
Don't get pissed off if you failed in an interview, it's all good experience and practice. Try and try until you get it. Don't be nervous and don't be afraid of anything.
Well thank you Varalakshmi and good luck in your new info analyst job!
---
What is Industry Connect?
Industry Connect is an IT/Software Career Launchpad that has everything you need to kick-start your IT/software career in AU, NZ, UK, IE, SG, HK, IN, ID, VN & PH.
Industry Connect's Ecosystem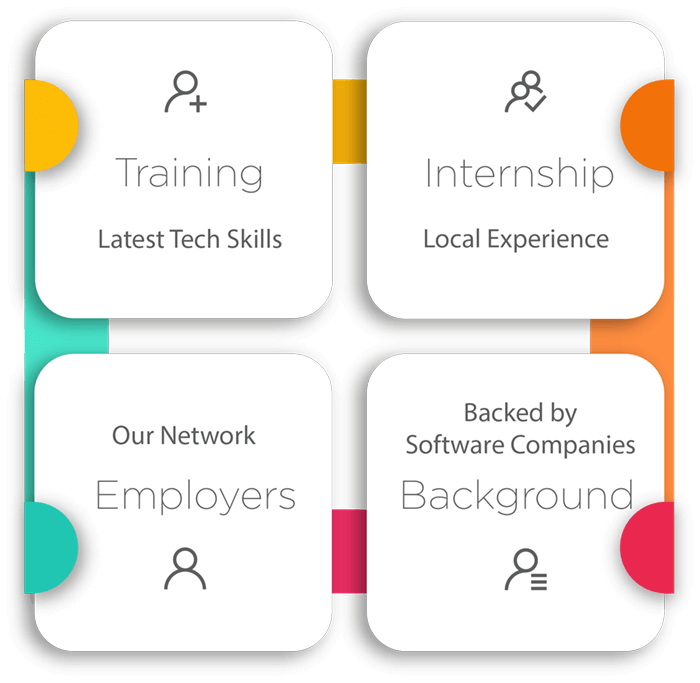 We have been helping career changers, recent IT graduates and people with career gap to start their IT/software careers.
Over the years, we have helped hundreds kick-start an IT/software career. (Verifiable evidences are available on this website)
OUR CORE
We are an innovative software training school backed by global/local software companies. Our ecosystem is an incubation process that supports our participants until they launch a tech career.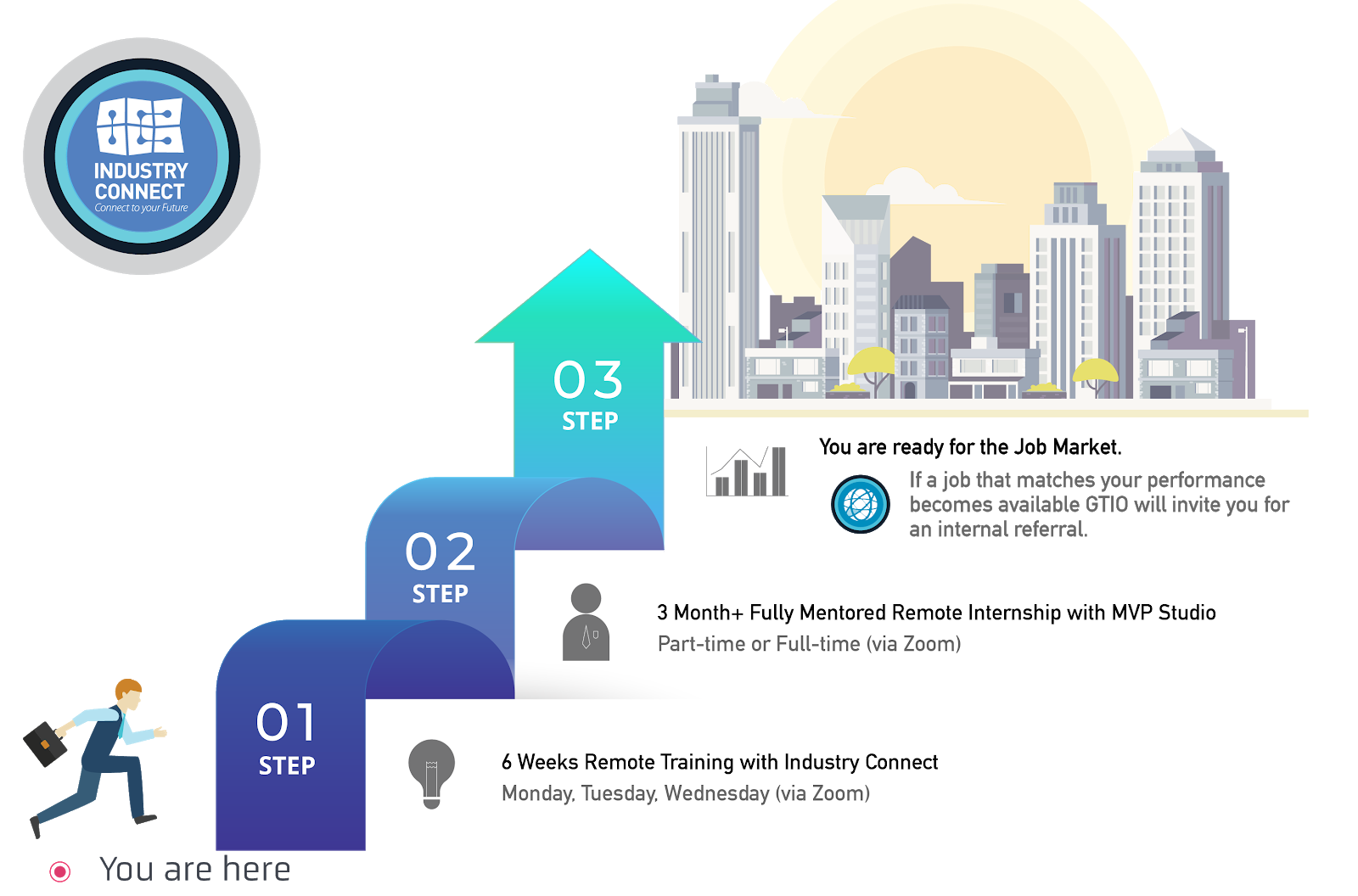 OUR PROGRAMMES
Our Job-Ready training programmes focus on,
Software Development
Business Intelligence (or Data Analyst)
Test Analyst
PROGRAMME STRUCTURE
Six Weeks Training Classes (Practical Tech Skills)
Three Months (or more) Structured Internship on Large Commercial-Scale Projects (Learning enhanced, flexible Hours)
Employer Network (job analysis and internal referral if goals are met)
You can join us via Zoom (live face-to-face meeting) remotely from anywhere and "download" the valuable knowledge & experiences from our tech experts across different tech centres.
Watch 300+ Stories of Career Starters in IT/Software