"The tutors aren't just there to teach, they really know what is happening out there in the industry."
More good news, this time it's from our base in Singapore! Sivamani just landed a junior data analyst job! We caught up with her to ask about her time with us and if she had any advice for others.
First of all, congratulations Sivamani on your new junior data analyst job! Tell us, what was your background before joining Industry Connect?
I'm an engineering student in computer science but that was way back a long time ago and my work experience has got nothing to do with anything in technical life! It was a long gap after my role as a business operations person, so it was about six or seven years gap. I really wanted to get into the technical field because during this time there were a lot of programs online to make use of, to learn and upskill and join the workforce in the area that you would like to be that you were never given a chance before.
When I was looking online I did come across a few and Industry Connect really appealed to me, not only because of the reviews but because of the program itself. That they had a proper structure and a clear view of how to go about it. And because after this long gap I had, even to take up studying again, I was very scared and not confident enough.
How did you find out about Industry Connect?
It was in my Facebook newsfeed! Then I went about searching and that's when I had an interview with you. I was nervous about the gap, but you told me to just go for it!
How did you find the learning remotely via Zoom?
I would say there is not much difference in learning online or in face to face because the tutors are available not only in your session, they are available in many other areas too. We had our meetings, Team Sessions, Tech Chat, and Q-Hub, which I think I used the most. If I had a problem people would give me answer. It grew my confidence because then I knew I was not the only person having these problems!
I think we have more of an advantage online because if we were in a classroom, we wouldn't have all these things. And sometimes it's easier to type a question than to ask face to face.
How was the transition from the 6-week program to the internship?
After the course finished and we were given all the tools we needed, I still wasn't very confident, but we had a meeting and we were given mentors. They were there to help us with any questions, to check on our progress, and make you persevere. That is the best thing about them, they gave an idea of what it's like to be working in the real world on a project.
So what were the highlights for you?
It's not just about the training and the internship, it's also about how to get connected with the opportunities that are available in your areas like employers sessions and also keeping us motivated, using these skills. These are like clearly the light-hearted part of it but also keeps us motivated and keeps us keep looking at the similar like-minded people like us who are the same level as us and how they are also persevering and not giving up.
How did you find the tutors and the Slack channel?
The tutors aren't just there to teach, they are working, they really know what is happening out there in the industry. When you have a problem they not only give you a solution, they also tell you that this is just a small picture or this is the big picture. They give you an actual scenario the, the actual thing that's happening in the real world, it's not simply a guide.
Is there any advice you would give someone who is considering joining the IT market?
I would suggest they first have a connection with you. Let them talk to you and tell them their background and when they know what to look out for. That interview part really made me decide if I was able to cope with a little bit of coding and technical skills or if I was able to go ahead with the analysis test and that helped me to choose after the interview.
Well thank you so much for talking with us and good luck with your new junior data analyst job!
---
What is Industry Connect?
Industry Connect is an IT/Software Career Launchpad that has everything you need to kick-start your IT/software career in AU, NZ, UK, IE, SG, HK, IN, ID, VN & PH.
Industry Connect's Ecosystem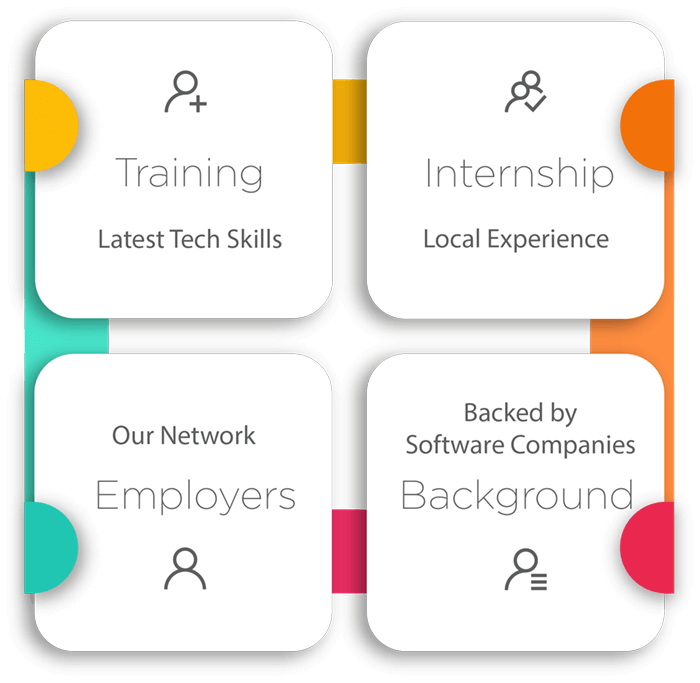 We have been helping career changers, recent IT graduates and people with career gap to start their IT/software careers.
Over the years, we have helped hundreds kick-start an IT/software career. (Verifiable evidences are available on this website)
OUR CORE
We are an innovative software training school backed by global/local software companies. Our ecosystem is an incubation process that supports our participants until they launch a tech career.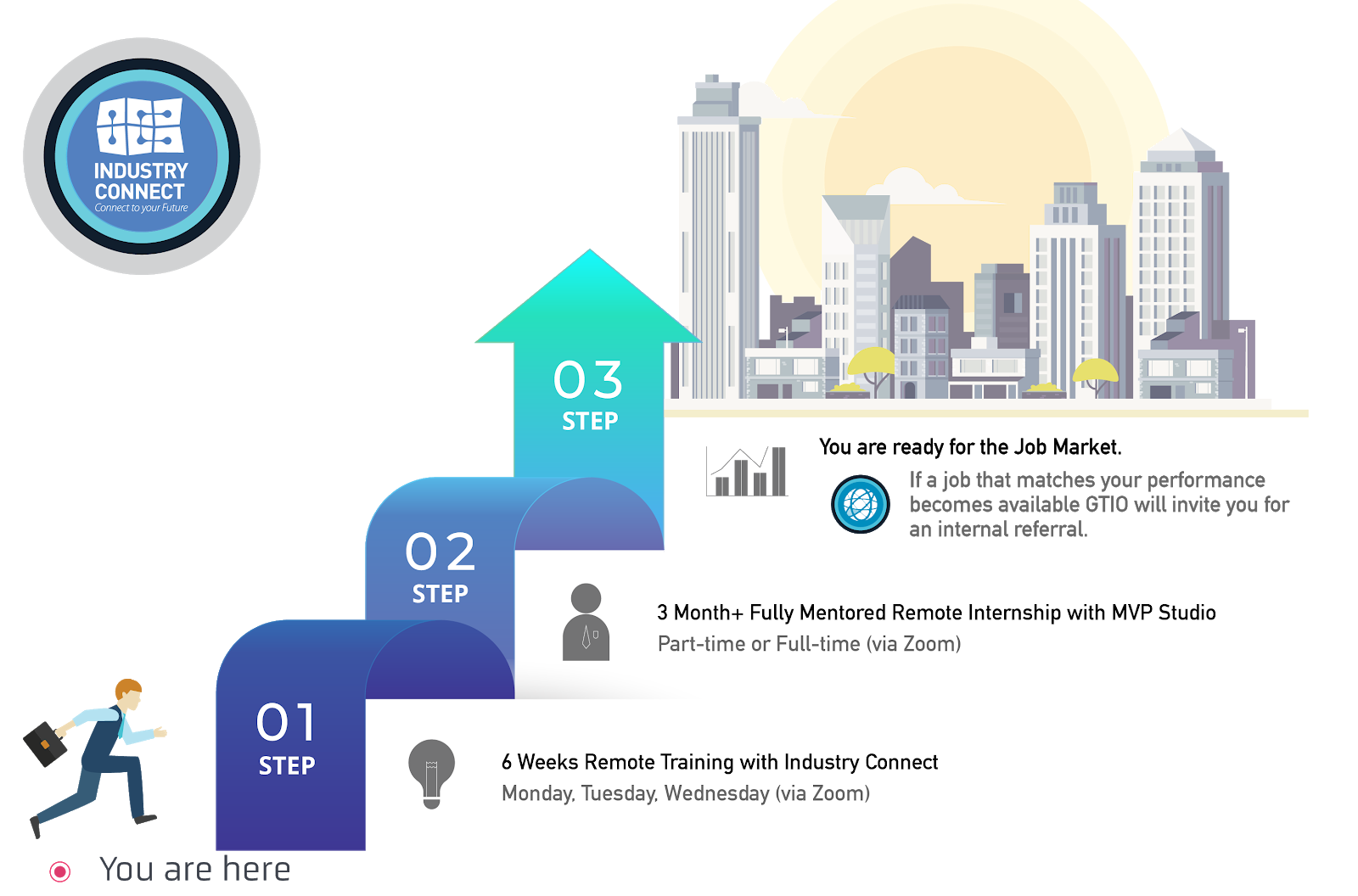 OUR PROGRAMMES
Our Job-Ready training programmes focus on,
Software Development
Business Intelligence (or Data Analyst)
Test Analyst
PROGRAMME STRUCTURE
Six Weeks Training Classes (Practical Tech Skills)
Three Months (or more) Structured Internship on Large Commercial-Scale Projects (Learning enhanced, flexible Hours)
Employer Network (job analysis and internal referral if goals are met)
You can join us via Zoom (live face-to-face meeting) remotely from anywhere and "download" the valuable knowledge & experiences from our tech experts across different tech centres.
Watch 300+ Stories of Career Starters in IT/Software