"Even though you have very good experience, you have no local experience…"
Many immigrants come with a wealth of experience, qualifications and knowledge of the IT industry, but still can find a job.
It's not great for anyone. 
Those newly arrived in the country can't find work, and sometimes their visa depends on it. 
At the same time, the IT industry is missing out on some very talented people, with a unique set of skills.
So why can't they find work?
What's stopping companies from hiring them?
A tale of two worlds
Unfortunately, the IT world isn't globally homogeneous. 
What's standard practice in India or China isn't in, for example, New Zealand.
Different software, hardware, coding techniques, levels of quality… these all change depending on which country you are in.
Here in Australia, New Zealand or United Kingdom, our standards and practices are some of the best in the world, and to keep up with those standards, employers look towards developers who have experience in this country.
For those who have recently arrived, no matter how many years they have been working as a developer back home, it all counts for nothing without experience here.
Gita found life difficult when she arrived 
Gita had this problem after immigrating here from India.
"I did my bachelor's in engineering, specialising in electronics telecommunication. After I finished my bachelor degree I started my career in an IT company as a software tester and I got a golden opportunity to work with different companies like Deloitte and Disney.
But even with credentials like those, Gita still had trouble finding a job when she arrived in New Zealand.
"I came to New Zealand in 2017 and as soon as I reached here, I started my job searching process. It was a struggle to get a job here because of the lack of New Zealand experience.
Most of the company recruitment agencies, they used to say "Even though you have very good experience back in India, you don't have any New Zealand experience, so we can't help you." So yeah, it was a very struggling time.
How we helped Gita overcome this problem
"It was while I was struggling to try to find a job I found Industry Connect.
At the time I felt that, yeah, this is a platform where I can have a good opportunity to enhance whatever skills I have right now. They provided training about the automations and also provided real-time project experience which is very beneficial for everyone to land a new job.
I will recommend Industry Connect and MVP studio to everyone who wants to change their path as well as who are struggling to get a job.
Landing a job is a really nice feeling, I feel like I'm flying in the sky. It's like my dream has come true, I'm so happy and I'm happy with the MVP studio and Industry Connect and all the people around here. 
They supported me a lot to grow my automation skill and technical skill, and soft skills as well, so I'm so happy today that I finally I achieved my goal!"
Gain Local experience with our help!
If you are a recent immigrant with experience in IT but can't seem to get anywhere in here e.g. New Zealand, then join us for our next online information session!
Juanita Strydom, the General Manager of Industry Connect, will be online on Wednesday evenings, 7:00 pm NZ time, 5.00pm Australia Eastern Standard time and 8:00am UK time.
Joining her will be the Industry Connect team members, as well as the owners of successful software companies, all of whom are ready to answer any questions you may have.
The gang will explain who we are, what our programmes are, and how you can join us.
To secure your seat in the info interview session, simply click here and fill out the form and we'll be in touch to confirm your invitation!
New life, new job! Come join us today to start your new career!
---
What is Industry Connect?
Industry Connect is an IT/Software Career Launchpad that has everything you need to kick-start your IT/software career in AU, NZ, UK, IE, SG, HK, IN, ID, VN & PH.
Industry Connect's Ecosystem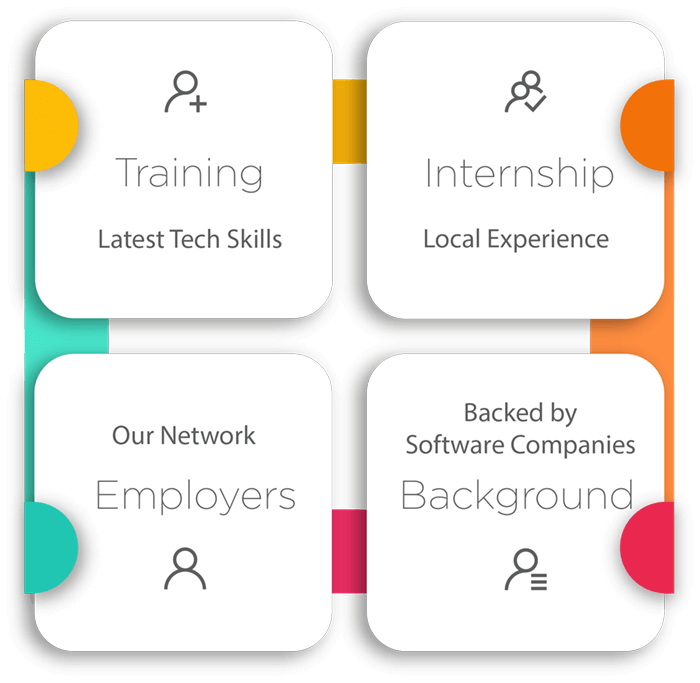 We have been helping career changers, recent IT graduates and people with career gap to start their IT/software careers.
Over the years, we have helped hundreds kick-start an IT/software career. (Verifiable evidences are available on this website)
OUR CORE
We are an innovative software training school backed by global/local software companies. Our ecosystem is an incubation process that supports our participants until they launch a tech career.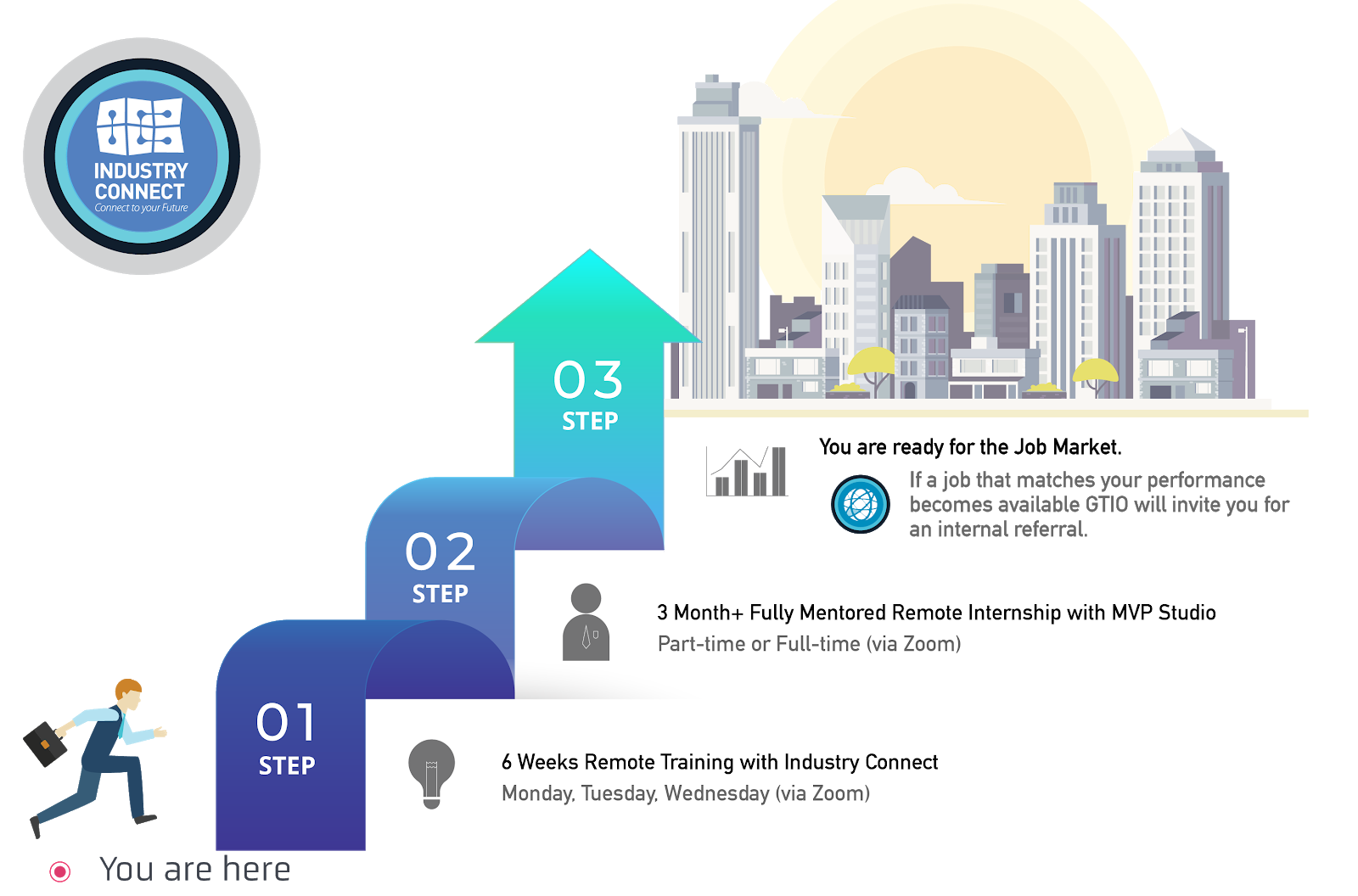 OUR PROGRAMMES
Our Job-Ready training programmes focus on,
Software Development
Business Intelligence (or Data Analyst)
Test Analyst
PROGRAMME STRUCTURE
Six Weeks Training Classes (Practical Tech Skills)
Three Months (or more) Structured Internship on Large Commercial-Scale Projects (Learning enhanced, flexible Hours)
Employer Network (job analysis and internal referral if goals are met)
You can join us via Zoom (live face-to-face meeting) remotely from anywhere and "download" the valuable knowledge & experiences from our tech experts across different tech centres.
Watch 300+ Stories of Career Starters in IT/Software