If you're a recent graduate, immigrant, or just fancy a change in careers, Industry Connect can help you land your first job in IT.
Minh is the perfect example of how we do it. He was only with Industry Connect for 4 weeks when he landed a full-time job as a machine vision engineer!
Minh studied at the University of Auckland for 4 years, and graduated with a degree in Mechatronics. After that he started looking for jobs, but as most It graduates will tell you, it's not as easy as it sounds.
"What I found was, I'd apply for 20 or 30 jobs, but none of them came through," Minh explains. "Sometimes I got depressed because I thought it was because of my skills or because of my personality so I start looking online for something else I could do while looking for jobs."
That's when Minh found Industry Connect.
"I was a bit skeptical at first because it says that they offer a scholarship on Facebook which is something I've never heard of before, but after looking through the web site and the testimonials with the number of success stories that are there, I was really confident about it."
"I applied, and then after talking to Ray, I understood that this was the right path for me, so I was lucky enough to get onto the scholarship program."
Despite just spending 4 years at University, Monh still realised there was a lot to learn. "While here, I learned a lot of useful industry relevant skills, such as Microsoft, skills in C Sharp, SQL and things like that. I thought that that wasn't helping me with anything, but once I got an interview a few weeks ago, I realized that the company was really interested into the skills that I've learned here. So, that's partly the reason why I got the job."
Minh's job interview went well once he mentioned he was working with us.
"They were quite surprised," he remembers, "they asked me a lot about Industry Connect and I was really happy to tell them all about it, and the people here are amazing, and everyone is really helpful and I'm just really glad to be in this program."
So would Minh recommend Industry Connect to someone who wants to land their first job in IT?
"If I were to talk to someone who's keen on getting a job or into the IT industry, and they're keen about Industry Connect, I'd tell them that this is not a free ticket to a job, but rather, it helps to smooth the process a lot."
"And the people here are really passionate. The teachers, the people here and the calibre of the people here is amazing as well. I know someone who has a night job. He works as a cleaner just so he can afford to come here every day and learn. Yeah, so you will be tested, you will be challenged and you will learn more useful skills. It's a worthwhile experience."
Thanks so much Minh. We really wish you all the best in your adventure and wherever it takes you, we know that because the way that you've presented yourself, your attitude and how you've taken off everything on board when you've been here, we know that you're going to go far.
For recent graduates who would like to know more about Industry Connect, then please don't hesitate to contact us. Our friendly and helpful staff will be happy to answer any questions you may have.
---
What is Industry Connect?
Industry Connect is an IT/Software Career Launchpad that has everything you need to kick-start your IT/software career in AU, NZ, UK, IE, SG, HK, IN, ID, VN & PH.
Industry Connect's Ecosystem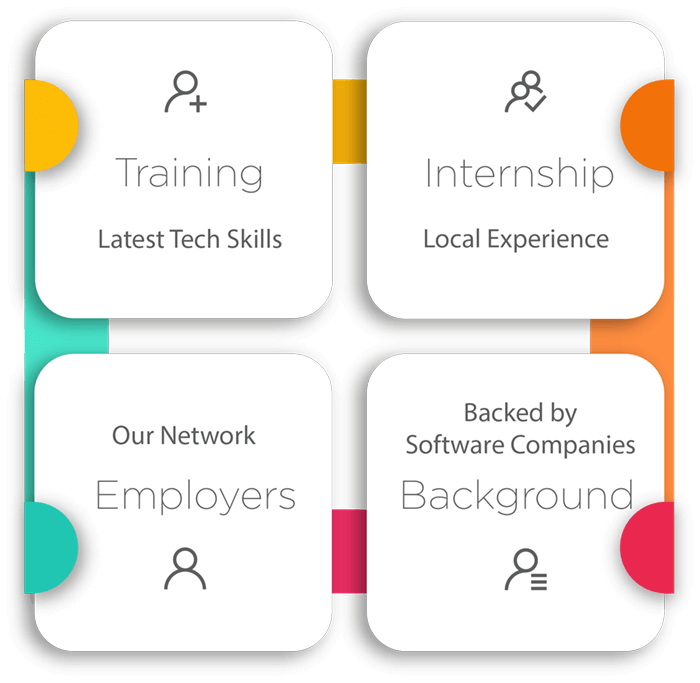 We have been helping career changers, recent IT graduates and people with career gap to start their IT/software careers.
Over the years, we have helped hundreds kick-start an IT/software career. (Verifiable evidences are available on this website)
OUR CORE
We are an innovative software training school backed by global/local software companies. Our ecosystem is an incubation process that supports our participants until they launch a tech career.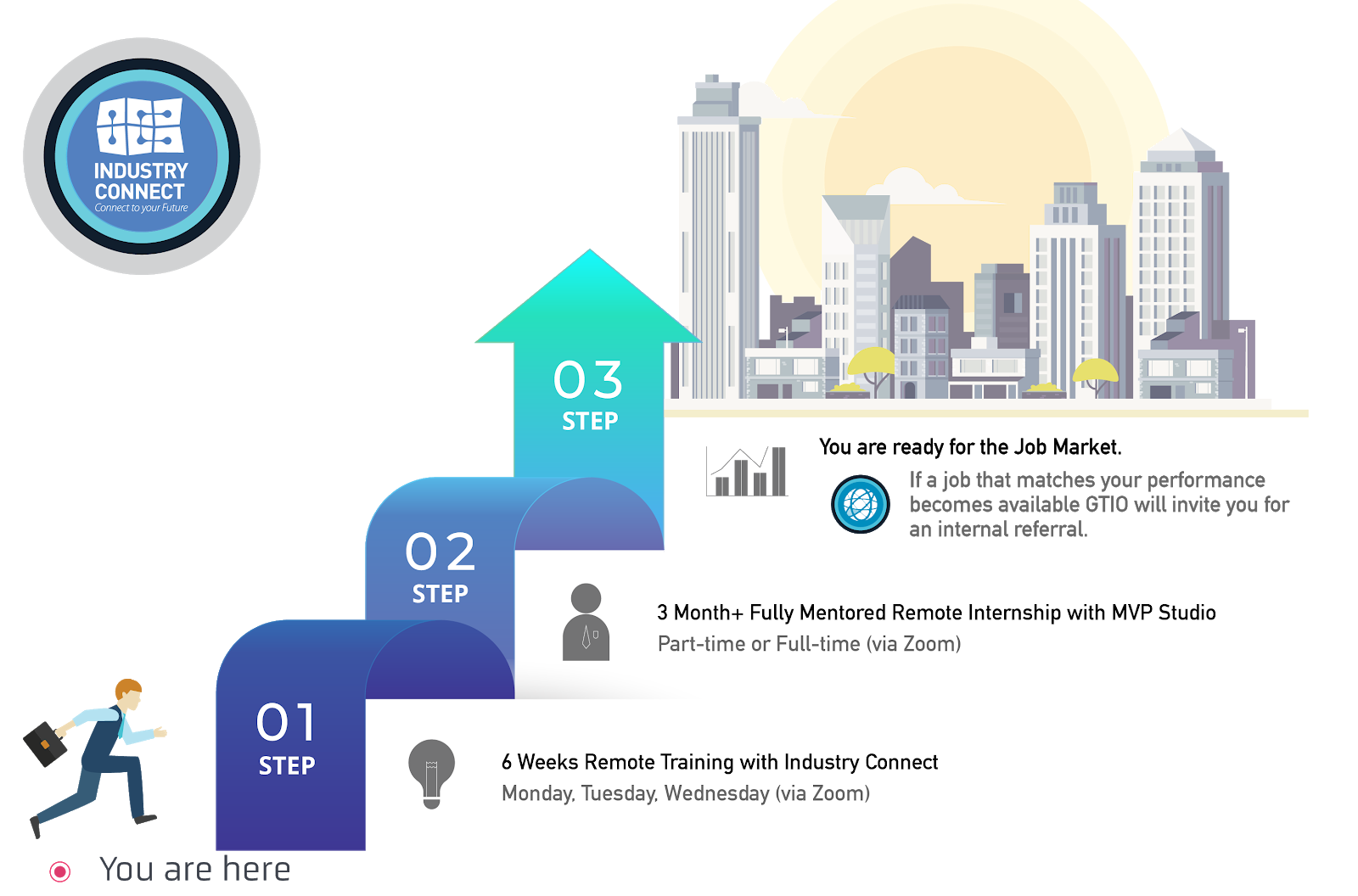 OUR PROGRAMMES
Our Job-Ready training programmes focus on,
Software Development
Business Intelligence (or Data Analyst)
Test Analyst
PROGRAMME STRUCTURE
Six Weeks Training Classes (Practical Tech Skills)
Three Months (or more) Structured Internship on Large Commercial-Scale Projects (Learning enhanced, flexible Hours)
Employer Network (job analysis and internal referral if goals are met)
You can join us via Zoom (live face-to-face meeting) remotely from anywhere and "download" the valuable knowledge & experiences from our tech experts across different tech centres.
Watch 300+ Stories of Career Starters in IT/Software