Industry Connect are proud to announce we are now offering our job-ready programmes remotely, starting on the 5th February Intake.
This means if you cannot make our programmes "in class" sessions then you can easily join them remotely.
Job-ready programmes
The 'Job-Ready' Programme is a practical course specifically designed for people wanting to get their first job in Software Development.  It is created and presented by experienced software developers and IT professionals, who share their knowledge, tips and tricks gained over many years within the industry.  The programme was started to help small groups gain the .NET development knowledge used in the commercial world.  The course has now been extended to cover the essential interpersonal skills you will need to succeed in your role as a software developer.  The combined effect of gaining 'in-demand' technical skills, improved communication skills and relevant project experience will ensure you stand out when meeting employers.
Participants are guided by experienced developers the entire way, and receive hands-on coaching, one-on-one mentoring and practical advice throughout a real-world commercial project.  This provides a unique opportunity to gain first-hand project experience throughout the SDLC (Software Development Lifecycle), including client meetings, analysing business requirements, specifying and designing solutions, coding, testing and support.
The job-ready programme provides real-world insights into working in the IT industry.  You will experience what it's really like to work in the industry. You will learn key industry terms and communication techniques while building valuable personal industry connections.
We assist all of our participants in their personal job hunt, including assistance with CV preparation and interview techniques.  Upon successful completion of the program, we recommend our outstanding graduates to our channel partners and endorse their commercial project development experience while with us.
Our Job Ready remote programming courses are:
Software Developer
Graduate job seeker looking for their first job opportunity
Final-year student, international student or recent graduate from university
IT professional who wants to make the switch to software development
A motivated, aspiring software developer with a passion for IT
An immigrant who previously worked in software development
Test Analyst
Learn testing and analysis skills used in business(Never taught at schools)
Gain commercial work experience by getting involved in large scale, reputable projects in Auckland
Receive a reference for the work you deliver
Be offered opportunities for employment through our channel partners
Learn soft skills and how to handle people in development team
Meet great IT people from reputable companies and build valuable industry connections
You will also learn some programming stuff such as SQL, C#, Java.
Business Intelligence / Data Analyst
SQL Queries.
SQL Data Structures.
SQL Operations and Functions.
Design Patterns and Optimisation.
SQL Server Integration Services – SSIS
SQL Server Reporting Services – SSRS
SQL Server Analysis Services – SSAS
BI jobs are in demand
Cost
Our job-ready remote programming courses are $4000 for remote participation.
If you are a beginner with no IT background, then fear not! Our Bootcamp plus Job Ready Programme is for you and you can join us for ONLY $8000 (normally $12,990).
If you would like to join one of our remote programming courses then email your details to: info@industryconnect.org
Name
Mobile Phone
Subject: Remote Programme
****NOTE: Terms and Conditions apply
---
What is Industry Connect?
Industry Connect is an IT/Software Career Launchpad that has everything you need to kick-start your IT/software career in AU, NZ, UK, IE, SG, HK, IN, ID, VN & PH.
Industry Connect's Ecosystem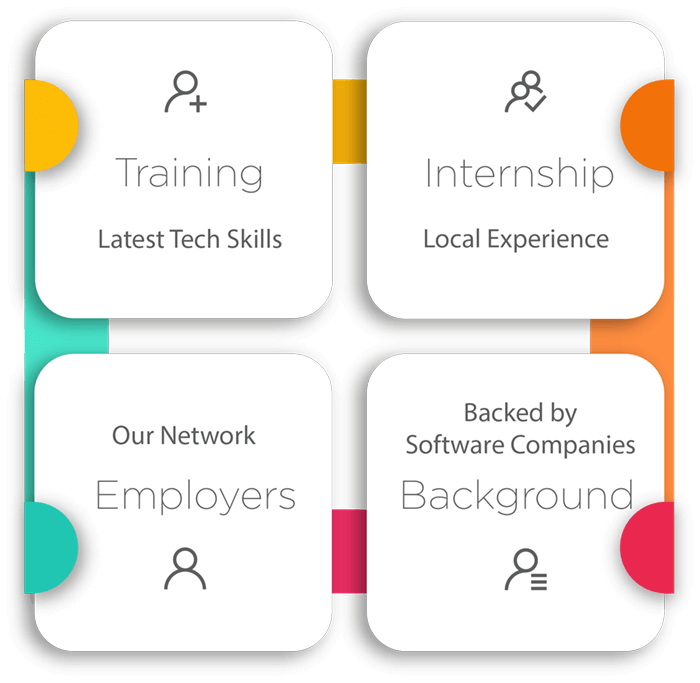 We have been helping career changers, recent IT graduates and people with career gap to start their IT/software careers.
Over the years, we have helped hundreds kick-start an IT/software career. (Verifiable evidences are available on this website)
OUR CORE
We are an innovative software training school backed by global/local software companies. Our ecosystem is an incubation process that supports our participants until they launch a tech career.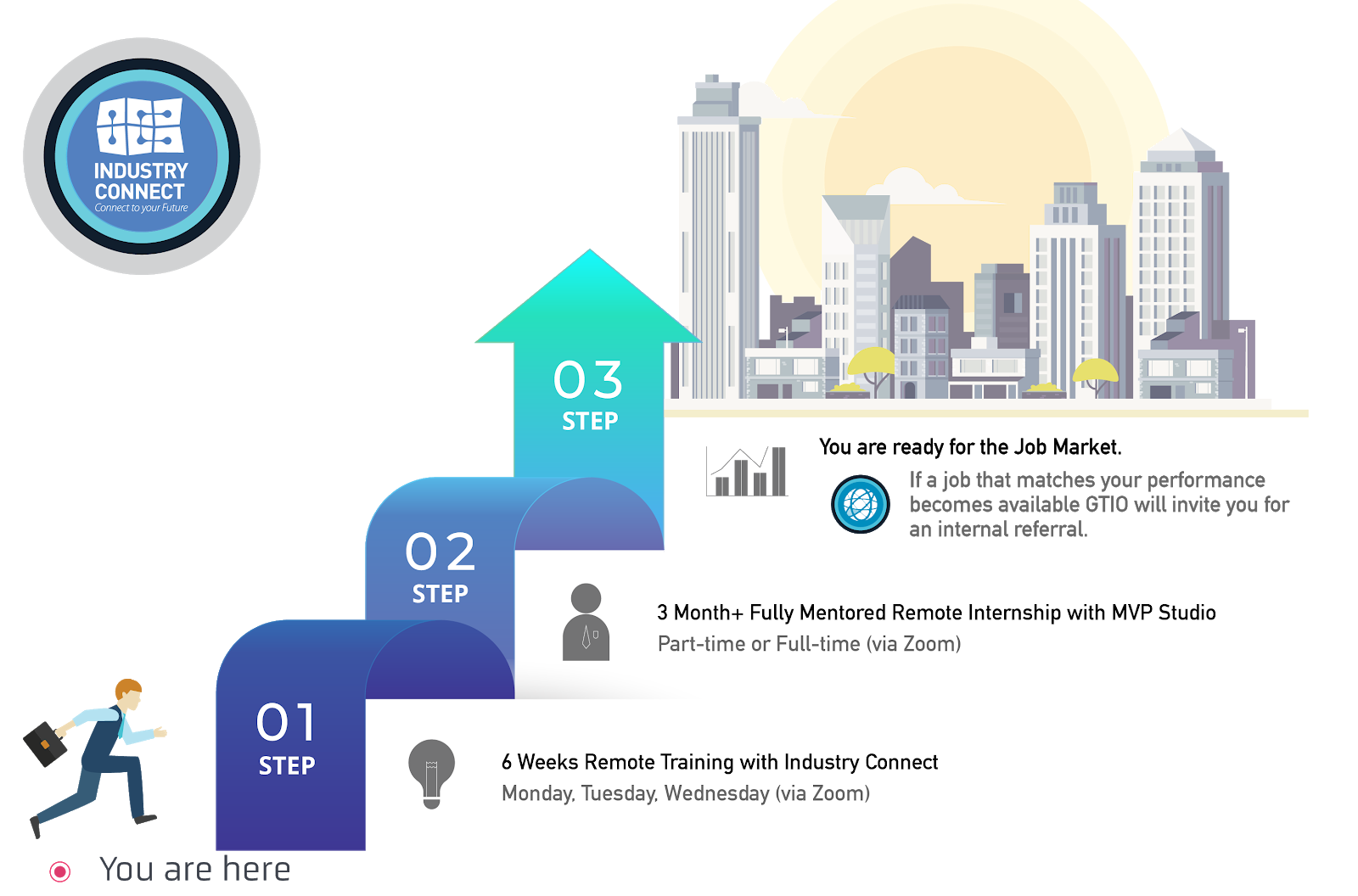 OUR PROGRAMMES
Our Job-Ready training programmes focus on,
Software Development
Business Intelligence (or Data Analyst)
Test Analyst
PROGRAMME STRUCTURE
Six Weeks Training Classes (Practical Tech Skills)
Three Months (or more) Structured Internship on Large Commercial-Scale Projects (Learning enhanced, flexible Hours)
Employer Network (job analysis and internal referral if goals are met)
You can join us via Zoom (live face-to-face meeting) remotely from anywhere and "download" the valuable knowledge & experiences from our tech experts across different tech centres.
Watch 300+ Stories of Career Starters in IT/Software