Here at Industry Connect we make people's dreams come true by helping them find their perfect job in the IT market.
Recently it was Reshma's turn to live the dream as she landed a job as a software developer for PwC. Before she started her new role with one of the biggest companies in the world, we sat down and asked her about her time with Industry Connect.
First of all Reshma, congratulations on your new position!
Thank you. It hasn't been an easy process, but I got there.
Can you just share with everyone a bit of a background on where you've come from and how you came to know about Industry Connect?
Basically, I'm from India and I did my post-graduate diploma in Information Technology Management. It was very hard to find a job an IT, so when my course was coming to an end, I started applying for jobs.
I knew that I had some career gaps and it would make my CV look worse, so I started applying for jobs – around 10 or 15 jobs – and all I was getting was negative responses. From those responses I could tell it was going to be like that forever, so I should make some changes. It was then when I was looking for a job the Industry Connect link came up on the web, so I went to the website, read the details, and thought, yeah, this is what I'm looking for.
I needed a training background or something to know more about the job market in the industry and how to apply for jobs. It's difficult when you come from countries like India to New Zealand, because everything is different, so I wanted to know more about the job market. I didn't blindly make the decision to join Industry Connect, I called my friends and asked about their opinions of Industry Connect, and from everyone I got great feedback. So I took a leap, moved to Auckland, and joined Industry Connect.
Amazing. So how has Industry Connect helped you get to where you are today with a full-time position as a software developer?
When I joined Industry Connect I had a background in Java but we're working in India, but then Industry Connect trained us with the latest technologies which are in demand in the market, which was really very important. We could see the number of job openings in the latest technologies as well as well as the old ones, so there is a big difference there. It is easy to apply for the trendy technology – so whatever is trending in the market so – Industry Connect trained us with the latest technologies in the market.
And it's not just about the technical skills. They also provide the skills and training in the soft skills. We have different teams here to motivate your speaking, to improve your presentation skills and everything so it really helped me a lot. I've gone up two or three levels in how I communicate.
So if you came across anyone that where finding it hard to get into the IT market, what would you tell them?
I would really suggest joining Industry Connect provided you are an immigrant who is finding it really hard to try and find a job in the IT industry, or you are from the IT industry and you've got a long career gap and you're not confident enough and you are from a completely different section and you want to move into the IT industry, Industry Connect is the best platform for you where you can learn and grow. Go and get your dream!
Well thank you so much for sharing a bit about your background, congratulations again on your new job as a software developer, we know you're going to be such an asset.
---
What is Industry Connect?
Industry Connect is an IT/Software Career Launchpad that has everything you need to kick-start your IT/software career in AU, NZ, UK, IE, SG, HK, IN, ID, VN & PH.
Industry Connect's Ecosystem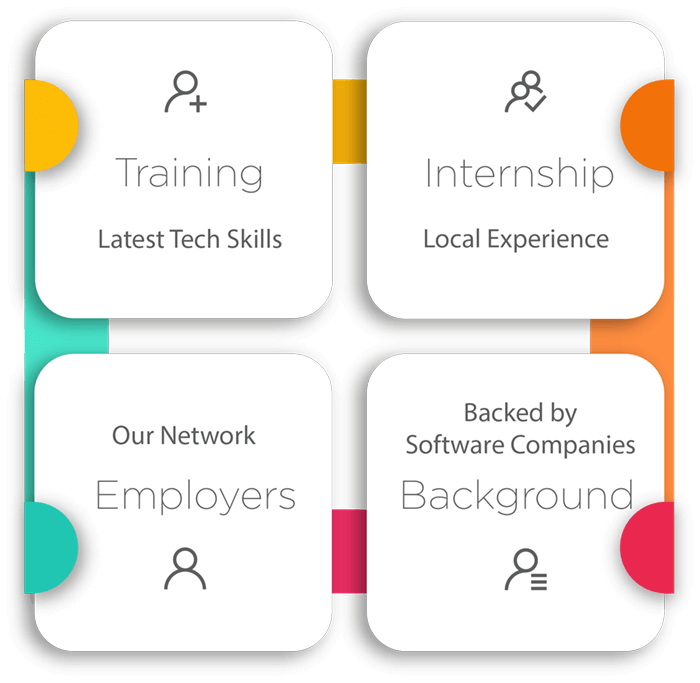 We have been helping career changers, recent IT graduates and people with career gap to start their IT/software careers.
Over the years, we have helped hundreds kick-start an IT/software career. (Verifiable evidences are available on this website)
OUR CORE
We are an innovative software training school backed by global/local software companies. Our ecosystem is an incubation process that supports our participants until they launch a tech career.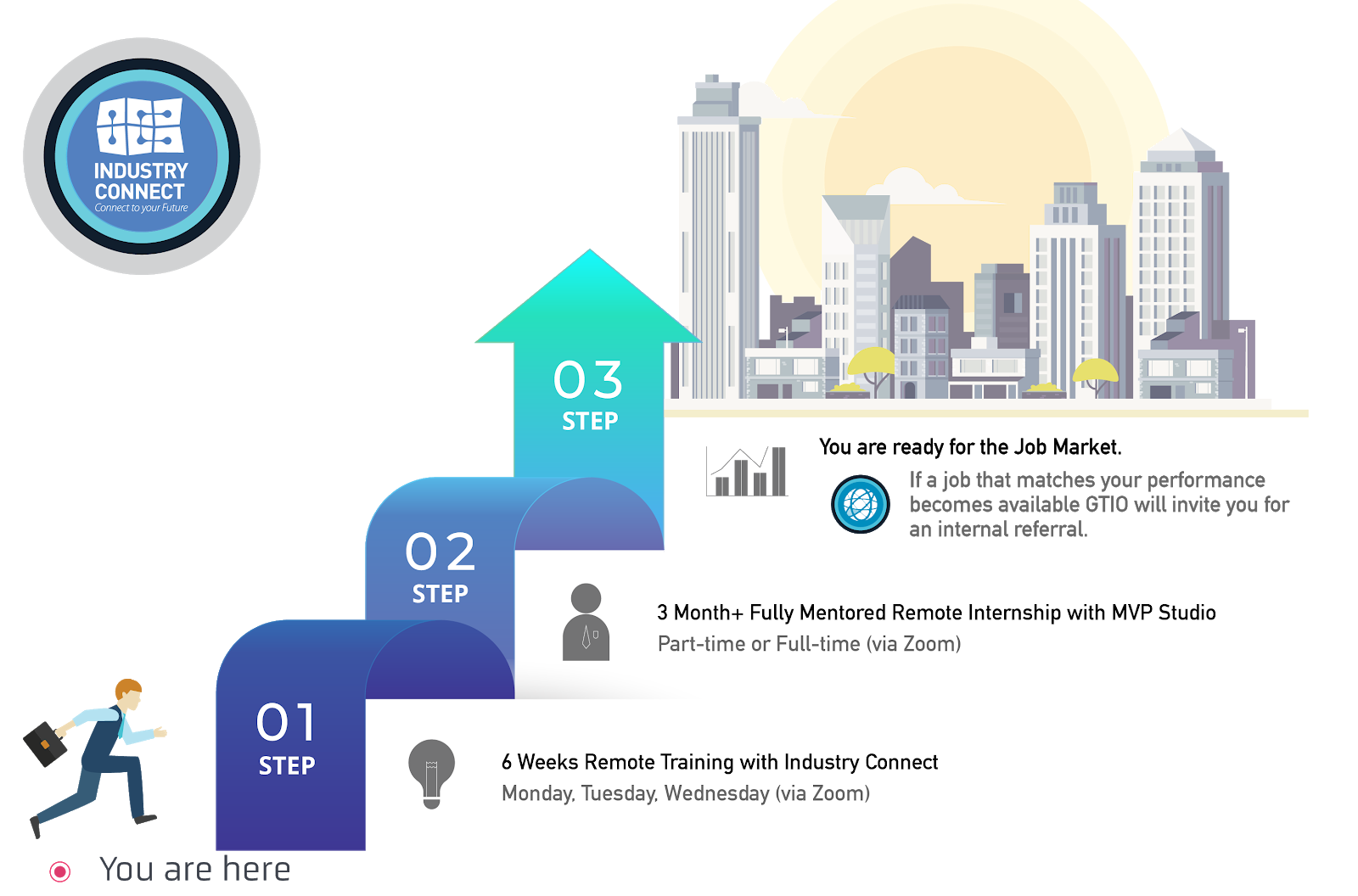 OUR PROGRAMMES
Our Job-Ready training programmes focus on,
Software Development
Business Intelligence (or Data Analyst)
Test Analyst
PROGRAMME STRUCTURE
Six Weeks Training Classes (Practical Tech Skills)
Three Months (or more) Structured Internship on Large Commercial-Scale Projects (Learning enhanced, flexible Hours)
Employer Network (job analysis and internal referral if goals are met)
You can join us via Zoom (live face-to-face meeting) remotely from anywhere and "download" the valuable knowledge & experiences from our tech experts across different tech centres.
Watch 300+ Stories of Career Starters in IT/Software