It's the friendliness, that warm environment that's very important and that's something which I really valued.
Sidhartha Bhatnagar is one of our latest graduates to find a job as a data analyst.
Before he started his new career, we caught up with him to ask about his time with us.
How did Industry Connect help you secure a job?
The first thing is the tasks plus the mentor/mentee system. That is very, very effective.
The mentor/mentee system is very good because you have experienced people giving new people advice, giving people ideas and helping them to better adjust to the new environment. This is also used a lot in consultancies like PWC, Earnest&Young etc, so it's definitely a very good supportive environment.
The second thing is the new pyramid that shows you at what stage you are, so that is a very good a motivating factor because we want to be on top of that pyramid, so even more reason for you to move, push yourself forward, even when during those times you're struggling with something and you're stuck and you don't know what to do.
Where there any challenges at Industry Connect?
There are a few challenges of course. I think the biggest one would be not having face to face contact with people when you have a problem.
Because everything is remote and we use Stack to communicate, you might send a question and a response doesn't come back for half an hour or 45 minutes, that's a challenge.
You just have to wait that out, and in the meantime, you just have to do your own research, so that indirectly pushes you, so you're sitting there thinking about the problem while waiting for a response.
It's a really good thing, very supportive and the community is large so there are people from computer backgrounds that who already have this pre-existing knowledge, so you know they also kind of give you that little edge.
This came through in the team meetings, for example, I remember a girl was talking about sprints, and I didn't know that sprints were actually a thing in the computer science world, so when she was talking about sprints, I was thinking it was just "you complete this task, then move onto the next…", but I didn't know there was a proper technology that underlines this in the computer science world.
It was a very good presentation and that's what gave me a wider perspective on what it is.  It's just being able to get information from different types of individuals, being able to relate to them from different angles, both in terms of the technical and the soft skills perspective.
There are some people who are really good at some things people are terrible at others, so that really allows you to pull that information in.
How did you find your tutors?
These are the two things which really got to me, and of course the relationship between the senior members of the faculty like Ray. That was very important, because if you are approachable, you don't worry about sending a message or asking questions.
This makes everything a lot lighter and easier to work with, and you feel like you want more of this, you want to become better.
It's the friendliness, that warm environment that's very important and that's something which I really valued. The most senior person is very down to earth and at the same level as everyone else.
So I think overall it's like it's pretty much what you would see in a wider company and an actual work environment and now that we know Zoom is being used so much and everyone's going to be doing this for a long time.
I think people will actually start working remotely and using online meetings rather than just being in an office.
Do you think Industry Connect helps prepare people for a career in software development?
So I think overall Industry Connect just builds you in every single aspect in terms of being able to talk, to gather information, deliver, support people, to take feedback, plus the community is large so everyone is just ready to help you out.
The Question Hub is very, very good because that is the major thing when we clarify longer issues. I think it's just the entire intention of helping people think beyond what you've already got in your head. The divergent thinking is there.
I think then it all comes on down the person; everything is there but now it comes to the person and how they utilize it.
---
What is Industry Connect?
Industry Connect is an IT/Software Career Launchpad that has everything you need to kick-start your IT/software career in AU, NZ, UK, IE, SG, HK, IN, ID, VN & PH.
Industry Connect's Ecosystem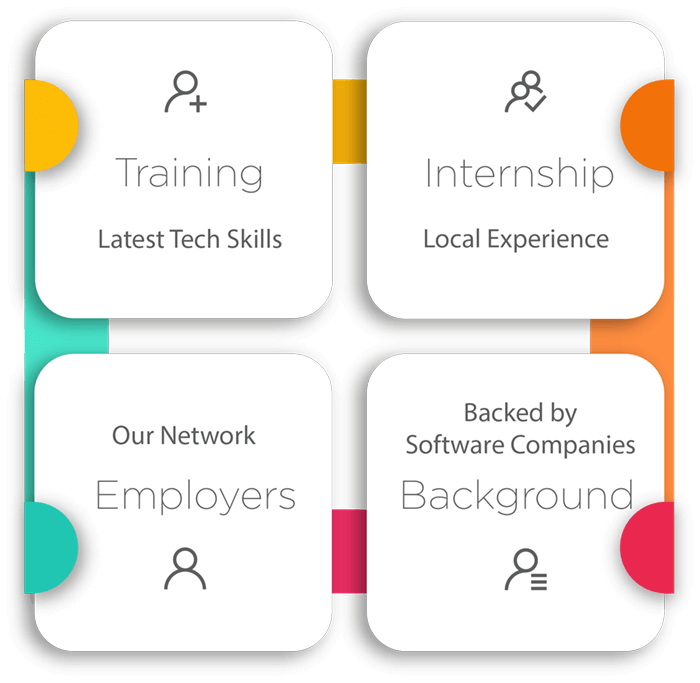 We have been helping career changers, recent IT graduates and people with career gap to start their IT/software careers.
Over the years, we have helped hundreds kick-start an IT/software career. (Verifiable evidences are available on this website)
OUR CORE
We are an innovative software training school backed by global/local software companies. Our ecosystem is an incubation process that supports our participants until they launch a tech career.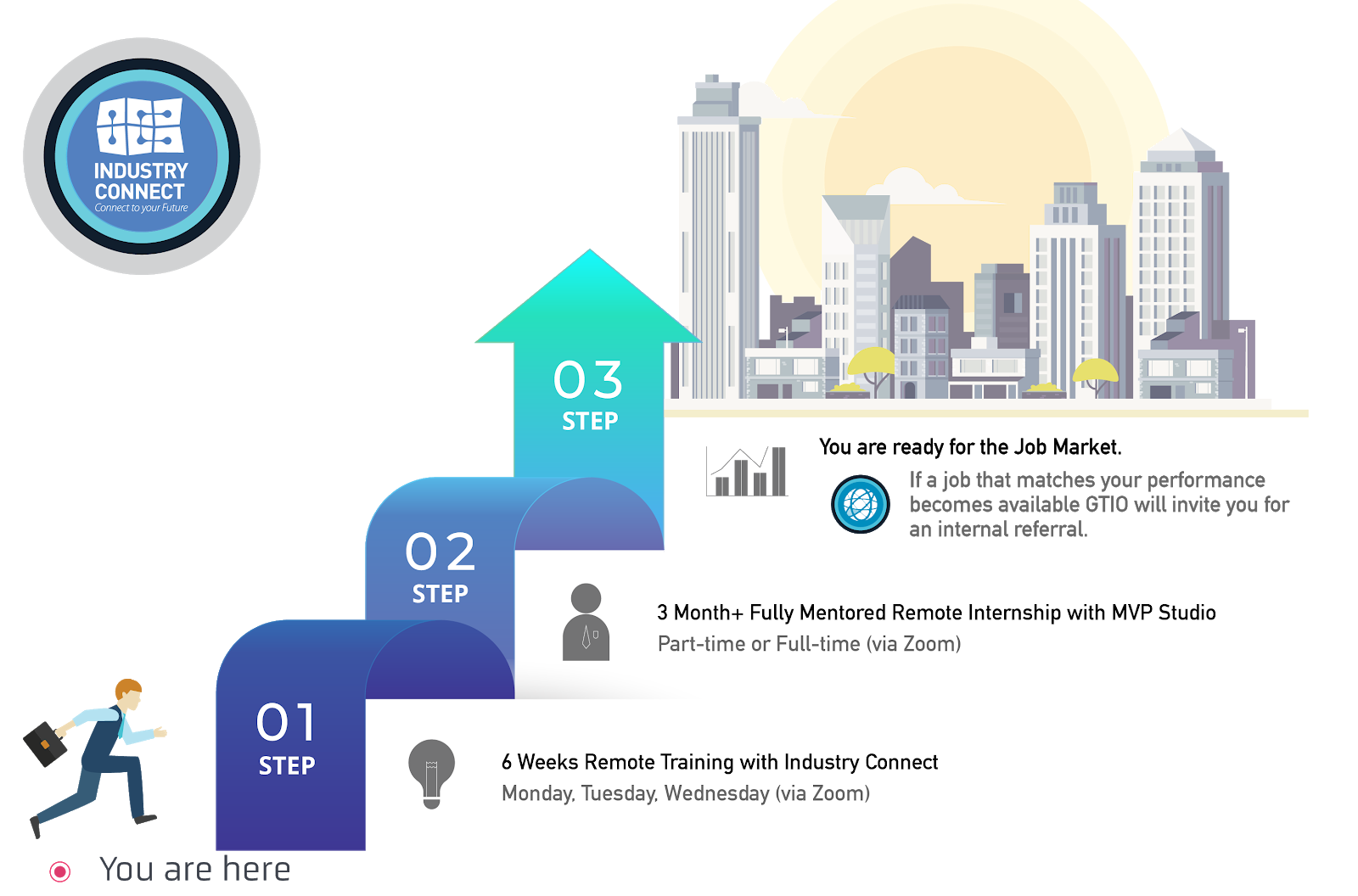 OUR PROGRAMMES
Our Job-Ready training programmes focus on,
Software Development
Business Intelligence (or Data Analyst)
Test Analyst
PROGRAMME STRUCTURE
Six Weeks Training Classes (Practical Tech Skills)
Three Months (or more) Structured Internship on Large Commercial-Scale Projects (Learning enhanced, flexible Hours)
Employer Network (job analysis and internal referral if goals are met)
You can join us via Zoom (live face-to-face meeting) remotely from anywhere and "download" the valuable knowledge & experiences from our tech experts across different tech centres.
Watch 300+ Stories of Career Starters in IT/Software