Working in the IT industry, of course technical skills are important, but soft skills are often overlooked by people.
For many people, especially immigrants, soft skills are often the reason why job interviews go wrong. And we get it – life as an immigrant is tough and English is a difficult language to master.
It's not uncommon to be shy when it's not your mother tongue, but no one wants to hire someone who can't work in a team. No one wants to sit beside someone who never speaks.
If you want a career in IT here in New Zealand or Australia, then you need to improve your soft skills.
The following testimonials are from Industry Connect graduates who have all come to us with poor soft skills and end up securing jobs and launching their careers.
Soft skill testimonials
"I attended almost all of the workshops– the Communication Skills workshop, the English at Work workshop, the Presentation Workshop. I've learned a lot of things, like how to speak in public. Before that I wouldn't speak to adults because I'm used to working with kids. It's really helped me, especially in interviews." Padmini, Software engineer
"Initially I was scared to attend the meetings, so after that slowly I improved myself and now I'm giving presentations." Saisree, Test Analyst Consultant
"Regina helped me a lot with the interview and with the resume building sessions. Initially I just had a basic CV which didn't highlight my strengths, but Regina gave me some great feedback on how to present my CV and since then I started to get interviews. It had a big impact on me personally. It was so helpful. I think in any industry it's really helpful, so yeah, those sessions were amazing."  Amar, Data Analyst
"Not just IT technical stuff, but improve your English, CV writing, Interview preparation… it was really good! Especially the interviews, because I've been to interviews where they are looking for interpersonal skills, so these really helped." Harika, Senior Test Analyst
"To be honest, I just thought I was going to learn about IT stuff, but there were other team meetings which developed me personally like life skill sessions. These extra workshops developed me in other life skills like confidence, CV writing, interview techniques… skills that I will take with me right through my life." Amit, Data Analyst
"You normally only get the technical training, but here you improve your soft skills as well which is great. When I heard that, I was like "great!" because I needed to improve a lot on my soft skills side, so that was another thing that was very good. And it improved all kind of communication skills, giving you more scope to work on other skills as well." Charu, Test Analyst 
"When I got this new job, I used what you taught me during the interview process. It was very helpful for me, the behaviour questions, the technical questions, talking about my experience with SQL… that's why I got the job." Jyothsna, BI Developer!
---
What is Industry Connect?
Industry Connect is an IT/Software Career Launchpad that has everything you need to kick-start your IT/software career in AU, NZ, UK, IE, SG, HK, IN, ID, VN & PH.
Industry Connect's Ecosystem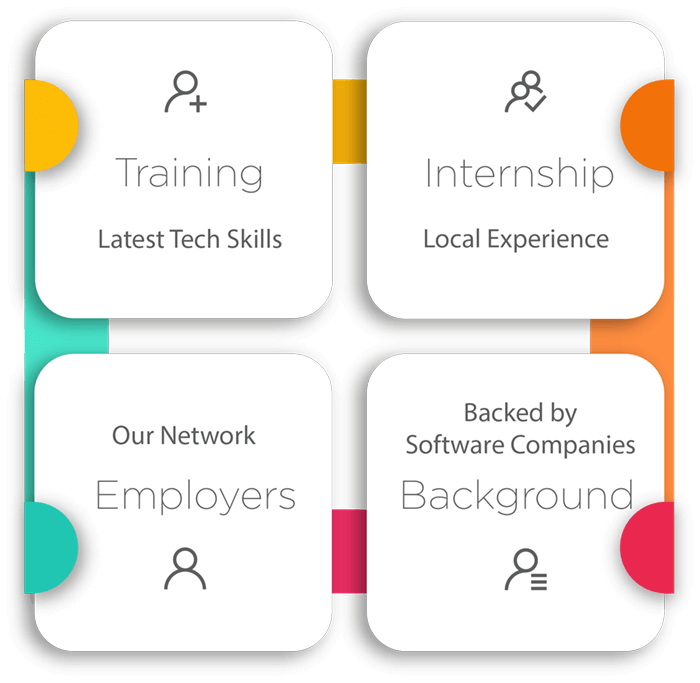 We have been helping career changers, recent IT graduates and people with career gap to start their IT/software careers.
Over the years, we have helped hundreds kick-start an IT/software career. (Verifiable evidences are available on this website)
OUR CORE
We are an innovative software training school backed by global/local software companies. Our ecosystem is an incubation process that supports our participants until they launch a tech career.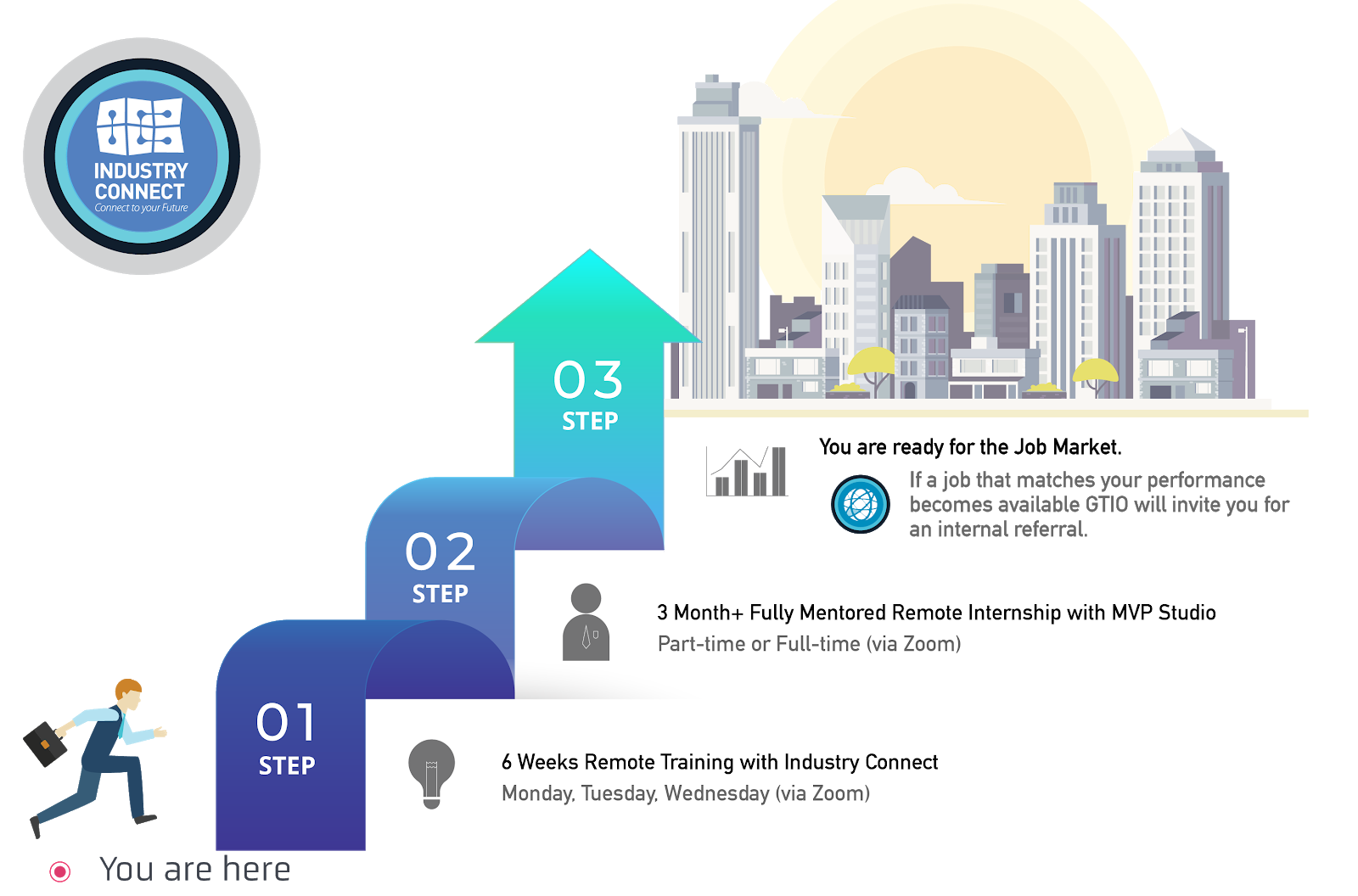 OUR PROGRAMMES
Our Job-Ready training programmes focus on,
Software Development
Business Intelligence (or Data Analyst)
Test Analyst
PROGRAMME STRUCTURE
Six Weeks Training Classes (Practical Tech Skills)
Three Months (or more) Structured Internship on Large Commercial-Scale Projects (Learning enhanced, flexible Hours)
Employer Network (job analysis and internal referral if goals are met)
You can join us via Zoom (live face-to-face meeting) remotely from anywhere and "download" the valuable knowledge & experiences from our tech experts across different tech centres.
Watch 300+ Stories of Career Starters in IT/Software