Wait, he's a what? What's a master data analyst?
Glad you asked… A master data analyst monitors and examines master and key data within a company or organization.
So there you go.
First of all, congratulations Kashif on your new role as a master data analyst! What was your background before joining Industry Connect?
Broadly you can say I had an IT background because I had done my studies in New Zealand and I had a diploma here. After that I was working for five years in a telecommunications company as a technician, but I didn't have any coding experience. My previous job was with hardware, not software.
So how did you come across Industry Connect?
Word of mouth! When you see friends who have done this and have a job at the end, you know it works. Plus, I know in this field, there really isn't any University curriculum to teach this because it's so new, so I was looking for something like this and my friends told me about you guys so I joined Industry Connect's business intelligence data analyst job ready program.
How did you find the 6-week program?
Because I had no experience coding, I quit my job, locked myself in a room for a month and learned SQL. So going into the program I already had an idea of what to expect, so I wasn't totally in awe.
People should expect it to be demanding, because it was, but in a good way. You're learning, so it's always demanding. The job-ready program was just packed, so you get a lot of value out of it.
Nothing is handed to you on a plate, you get homework and you have to work at it. It's up to you.
How did you find the tutors?
Everyone was super supportive, everyone in the community. Really mature, helpful. I really enjoyed the quality of people I've met here, that's one of the things I've liked the most. Good people, accomplished, helpful… just great human beings. I was really impressed by everyone, teachers and colleagues.
How did you find the transition between the program and the internship?
Again it was intense, because there are actual problems you're given and you have to solve them to a deadline, it's a real-world software company, so it's not going to be easy, but there's so many people there to help you, so it was tough but good. You're there to get something out of it, and that experience is what you want to talk about during an interview.
What were some of the highlights for you?
Firstly I would say all the friends and people that I met, that was just really good. Secondly Industry Connect gave me a shape and structure to my vision. They told me this is what needs to be done to get where I want to go. Thirdly, the resources, the tutors and stuff. There's a whole ecosystem of information and support. Amazing.
What advice would you give someone who wants to get into IT?
I would say that if you're really sure you want a career in this field, then give Industry Connect a shot. I've been in this field for only 7 or 8 months and I've already got a really good job.
I come from India where it's like if you do not have really fancy degrees, people don't like even want to speak to you, but here it's more practical and pragmatic. If you can demonstrate that you have the skill set to do the job, then people are willing to give you a shot.
If somebody has the desire in them, they yes, give Industry Connect a go, 100%. This is the right platform to do it.
Well thank you Kashif, and good luck in your new job as a master data analyst!
---
What is Industry Connect?
Industry Connect is an IT/Software Career Launchpad that has everything you need to kick-start your IT/software career in AU, NZ, UK, IE, SG, HK, IN, ID, VN & PH.
Industry Connect's Ecosystem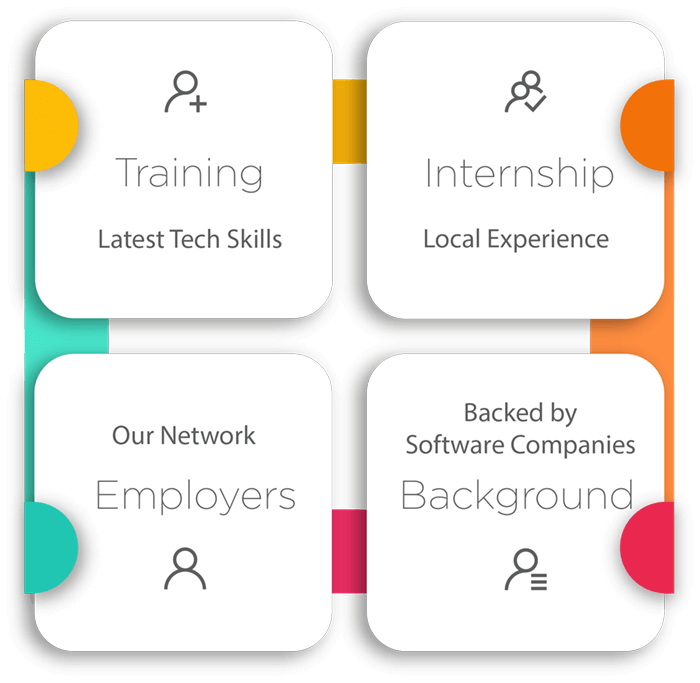 We have been helping career changers, recent IT graduates and people with career gap to start their IT/software careers.
Over the years, we have helped hundreds kick-start an IT/software career. (Verifiable evidences are available on this website)
OUR CORE
We are an innovative software training school backed by global/local software companies. Our ecosystem is an incubation process that supports our participants until they launch a tech career.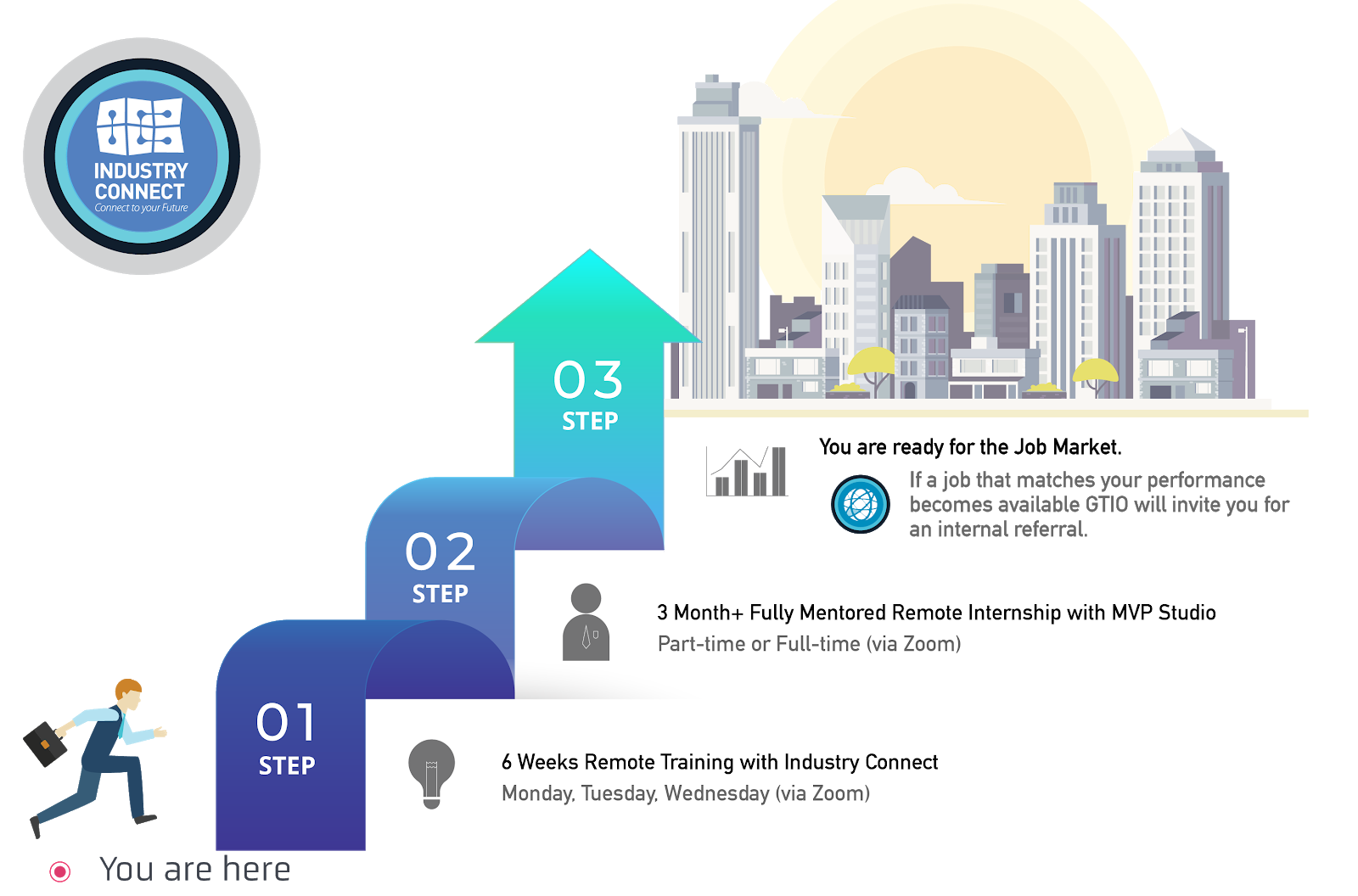 OUR PROGRAMMES
Our Job-Ready training programmes focus on,
Software Development
Business Intelligence (or Data Analyst)
Test Analyst
PROGRAMME STRUCTURE
Six Weeks Training Classes (Practical Tech Skills)
Three Months (or more) Structured Internship on Large Commercial-Scale Projects (Learning enhanced, flexible Hours)
Employer Network (job analysis and internal referral if goals are met)
You can join us via Zoom (live face-to-face meeting) remotely from anywhere and "download" the valuable knowledge & experiences from our tech experts across different tech centres.
Watch 300+ Stories of Career Starters in IT/Software