"I didn't have any experience and couldn't get a job. I needed an internship and that's when I found Industry Connect."
The IT industry is one of the most difficult to get into after a long career break. The software and technology moves so fast, it's hard to keep up even when you're in a job let alone our for years!
One of the great things about our job-ready programmes and internships is you can get back on the horse no matter how long you've been out of the industry. Just a few months with us is enough to train you up in the latest technologies, systems and practices, making you ready to join the IT workforce!
This is what happened with Sreena Narikot who was out for a long time, but after coming to Industry Connect, found a job as a test engineer.
Congratulations Sreena on your new job as a test engineer! Tell us a bit about your background before joining Industry Connect.
I have an IT background with a Masters in computer applications, but after my education I had a hard time finding a job. In the IT market you have to constantly upskill and then when I had a son I thought I'd wait until he grows up a little bit and get back into it.
To upskill to today's standards, I did an advanced diploma in cloud computing, but it was just a theory course, so I didn't have any experience and still couldn't get a job. I needed an internship and that's when I found Industry Connect.
How did you find the first 6 weeks of classes?
I had an excellent tutor who explained everything to me when we started. He was very thorough with the basics and that helped us from the start. He was very patient with us, he answered any questions we had and he was just great.
How was the transition from the programme to the internship?
It was very smooth. All the supporting team helped us move from one place to another, from Industry Connect to MVP studio. We had support from the people there and the other people who were training there.
Every well we had sessions, not just with each other but the other development team. Chit chat sessions, communication skills, personality development… it was all really useful. During the internship there are other value-added workshops like life skills, communication skills, employability, leadership skills… so these are the extra workshops that really helped outside the tech stuff.
How did you find the Slack community?
Because everything is online, we're not meeting physically, so Slack helped us meet as classmates. It really helped us, I made a lot of friends there, we chat and giggle all the time. It makes us feel we are in touch with our classmates, with our tutors, we never fell alone, always part of the community. If we have any doubts or questions, anyone in the platform can answer, it was great.
What where the internship highlights for you?
The mentorship was something that was really good for me. I was a bit hesitant to take up the mentorship because I didn't know if I was ready to teach other people. In the end I went for it and it really helped me too actually, to improve myself. When they came to us with problems we had to help and we learned new things too, new problems we hadn't seen before. It was good to develop those leadership skills too.
What advice would you give to another out there considering joining Industry Connect?
I would definitely suggest joining Industry Connect. It's not just a theoretical knowledge they teach here, but also practical knowledge. They show how it works in the industry. The scrum meetings, the training, everyone is there to help… it was wonderful, so yes, I would definitely recommend Industry Connect.
Thank you Sreena, thank you so much for sharing your experience and good luck in your new job as a test engineer!
---
What is Industry Connect?
Industry Connect is an IT/Software Career Launchpad that has everything you need to kick-start your IT/software career in AU, NZ, UK, IE, SG, HK, IN, ID, VN & PH.
Industry Connect's Ecosystem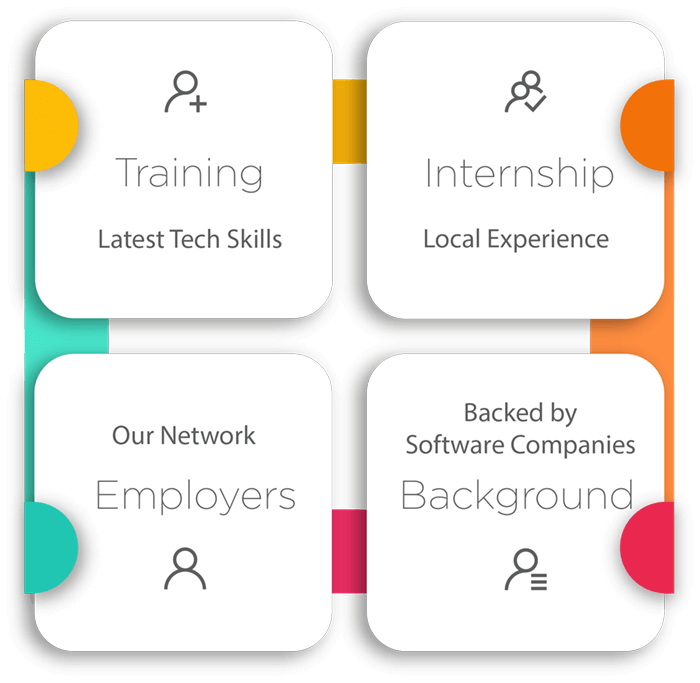 We have been helping career changers, recent IT graduates and people with career gap to start their IT/software careers.
Over the years, we have helped hundreds kick-start an IT/software career. (Verifiable evidences are available on this website)
OUR CORE
We are an innovative software training school backed by global/local software companies. Our ecosystem is an incubation process that supports our participants until they launch a tech career.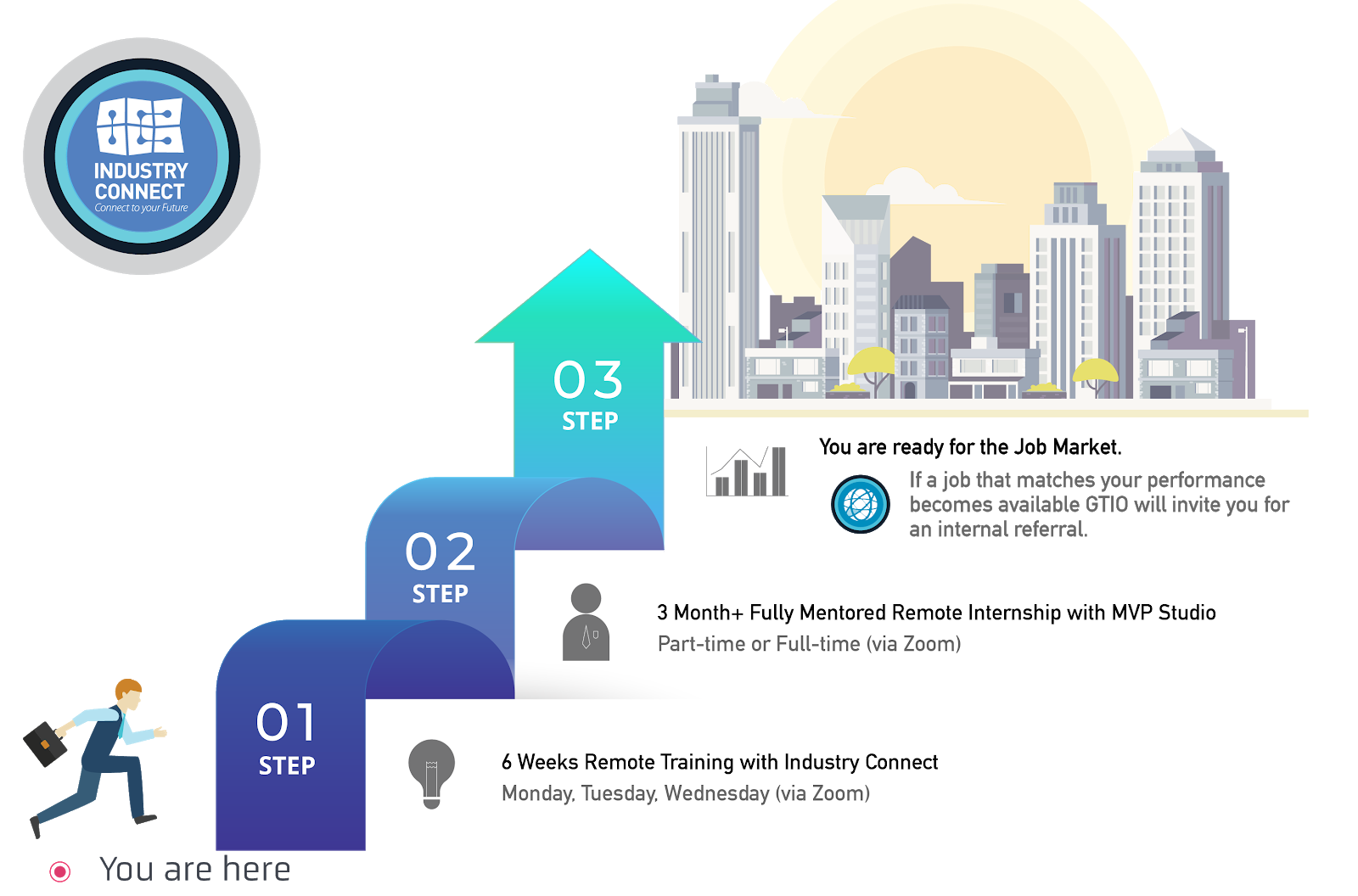 OUR PROGRAMMES
Our Job-Ready training programmes focus on,
Software Development
Business Intelligence (or Data Analyst)
Test Analyst
PROGRAMME STRUCTURE
Six Weeks Training Classes (Practical Tech Skills)
Three Months (or more) Structured Internship on Large Commercial-Scale Projects (Learning enhanced, flexible Hours)
Employer Network (job analysis and internal referral if goals are met)
You can join us via Zoom (live face-to-face meeting) remotely from anywhere and "download" the valuable knowledge & experiences from our tech experts across different tech centres.
Watch 300+ Stories of Career Starters in IT/Software