"Sharing with everyone gave me confidence, knowing that others were also looking after me."
We call it the Industry Connect effect – where companies throw themselves at our graduates, offering them jobs other people would kill for!
This time it was Sharanya who was offered two test analyst jobs and had to choose the right one for her. Before she launched her new career we gave her a call to ask about her time with us and if she had any advice for other people in the same situation.
Congratulations on your new test analyst job! Tell us a bit about your background before you joined Industry Connect.
I'm originally from India and I have a background in mechanical engineering, and from there I got a job in one of India's leading tech companies. After I got married I moved here to New Zealand and I had a really hard time getting some local experience. Getting into a local software company was really tough so I applied for other CSR roles but that was more interacting with customers in an office.
So how did you find out about Industry Connect?
I wanted some local experience and I really wanted to get into some type of internship. I had a lot of friends tell me about Industry Connect, so I went to your YouTube channels and your Facebook posts, and then I went to LinkedIn and saw a lot of people with Industry Connect on their CVs and I thought this was the way to go.
I was looking for a test analyst role and I thought this would be the perfect step into the field, so I applied.
So how did you find those six weeks on the test analyst programme?
It was all very new when I started, but it was very easy to talk to the tutors, they were so helpful. We got an outline of what we would be learning the following week, so we could research it beforehand and know what we were doing.
I used to practice on websites before class, so I knew what the answers were!
How did you find the transition from programme to internship after the six weeks?
I actually found it easy because the first task was what we had just learned in the course. And of course our tutors were still there for us on the Slack channels. Even if our mentors didn't give an answer, we could ask others in our Slack channels and we could always approach them.
The first two tasks were good, but the advanced was a bit harder but we were given a team to work with. Working with a team gave us a new perspective on how to work so it was really good because I felt like I was really working with a software company, gaining new experience and it gave me an insight into what to expect when I got out there into the real workforce.
What were some of the highlights during your internship?
There were many live sessions where we can improve our English and communication, but the thing that was really good for me was the scrum updates. Sharing with everyone gave me confidence, knowing that others were also looking after me.
There were always chats going on about all these other things that we had to improve, like how to talk during interviews, how to write a CV, things like that. The internship wasn't just a technology programme, there's also a holistic approach to help us in other ways like personal communication.
So you had two job offers with two great companies. Can you tell us how you made the choice between the two?
Whenever I apply for a job, I also research the company, because they also ask "why do you want to work for us?". You should always have an answer ready, whether the company is big or small, you have to find a unique point that you're interested in.
When I got the two job offers at the same time, I really felt happy, but confused as to what to do. I first asked my friends who were in IT about which was the best company. I looked at both companies and their reputation with staff on GlassDoor and things like that. I even went to look at the building where I would be working! If I'm going to work somewhere, I should like it!
So I took a lot of things into consideration, did a lot of research and made my decision. It wasn't just based on money. I looked at where the company might be in five years, the turnover of their staff… everything I could think of.
Great advice! What advice would you give someone who is trying to get their foot in the door in the IT sector?
When you first start applying for jobs, companies aren't going to contact you immediately. You have to apply for 50 or maybe even 100 jobs before you get a reply or interview, but don't stop. Talk to a recruiter and they might help. You will get a chance – I had so many rejections – but I got my chance and I kept going.
When I got a rejection I used to ask them for feedback and what I was lacking, then I would work on that for the next interview. I would take on board the feedback and then make those changes. Then I got two job offers.
Thank you so much for your time Shanya and sharing about your journey and your really great advice. Congratulations again on your new test analyst job!
---
What is Industry Connect?
Industry Connect is an IT/Software Career Launchpad that has everything you need to kick-start your IT/software career in AU, NZ, UK, IE, SG, HK, IN, ID, VN & PH.
Industry Connect's Ecosystem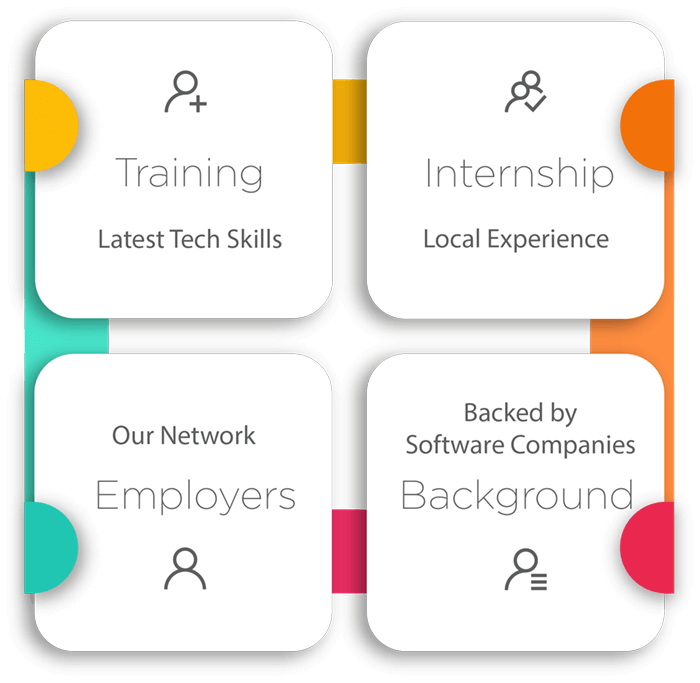 We have been helping career changers, recent IT graduates and people with career gap to start their IT/software careers.
Over the years, we have helped hundreds kick-start an IT/software career. (Verifiable evidences are available on this website)
OUR CORE
We are an innovative software training school backed by global/local software companies. Our ecosystem is an incubation process that supports our participants until they launch a tech career.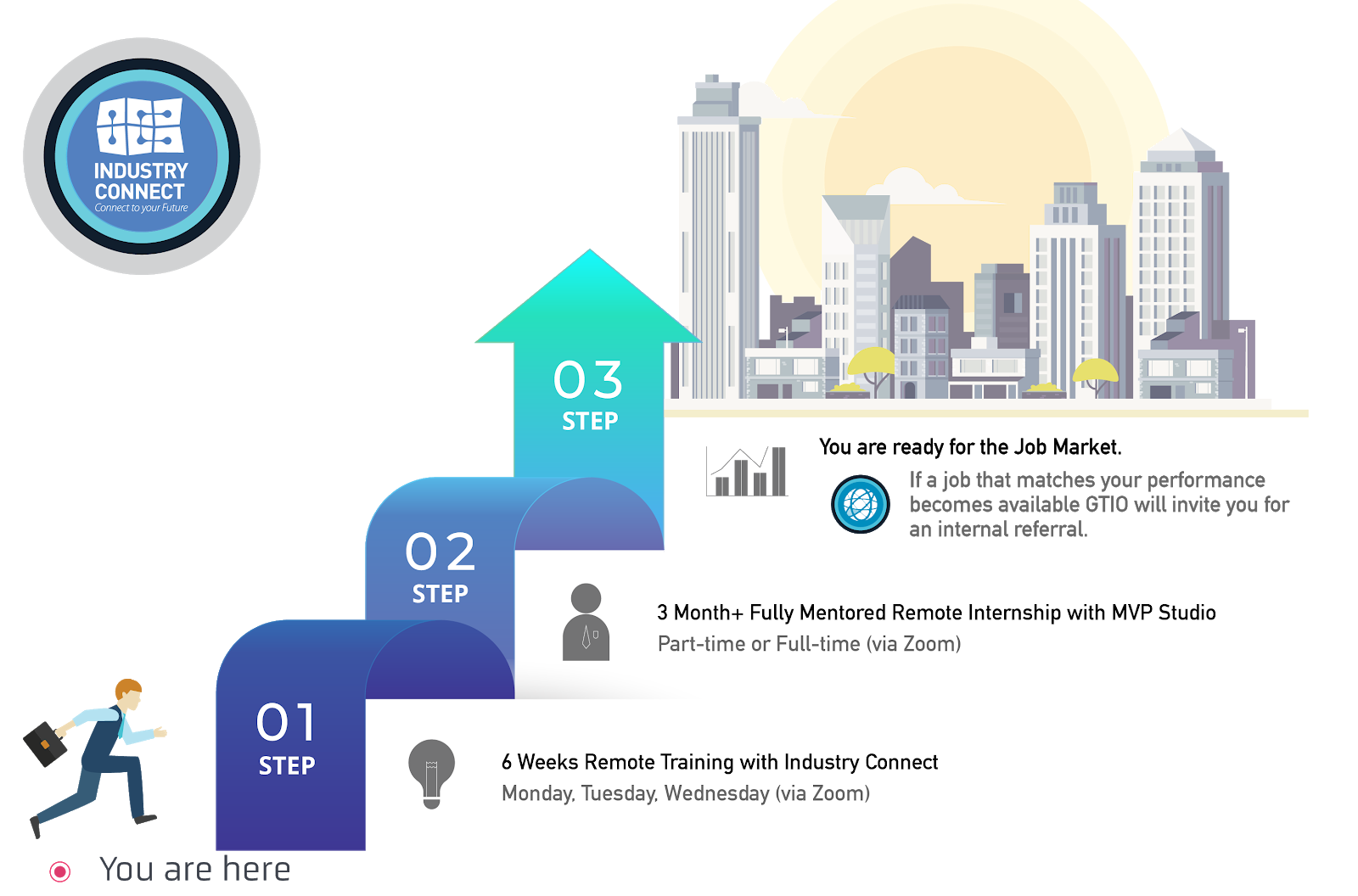 OUR PROGRAMMES
Our Job-Ready training programmes focus on,
Software Development
Business Intelligence (or Data Analyst)
Test Analyst
PROGRAMME STRUCTURE
Six Weeks Training Classes (Practical Tech Skills)
Three Months (or more) Structured Internship on Large Commercial-Scale Projects (Learning enhanced, flexible Hours)
Employer Network (job analysis and internal referral if goals are met)
You can join us via Zoom (live face-to-face meeting) remotely from anywhere and "download" the valuable knowledge & experiences from our tech experts across different tech centres.
Watch 300+ Stories of Career Starters in IT/Software