It's Sahil's turn this week to find a job after joining Industry Connect! This time it's a job in automation testing. She took time out of her career and had a hard time finding a job when it was time to come back. We caught up with her to ask about joining us and how it helped.
First of all Sahil, congratulations on your new job in automation testing! Tell us a little bit about your background.
Well I'm an IT graduate, I graduated back in 2012, so a decade ago. Since then I've been working in insurance, but then I moved to manual testing. After a fyear of doing that, I moved to New Zealand. I applied for jobs here, but I couldn't find anything, so then I had a baby and that left me with a large gap in my career, making it even harder to get a job.
So how did you find Industry Connect?
I was looking for IT courses at colleges and universities, but the courses were too long, a year or two. I wanted something for 6 months because I had a baby at home and I was doing self-study. One of my friends recommended you and so I looked you up on Facebook.
So you joined our 6 week test analyst job-ready program. How did you find working remotely?
It really helped me a lot especially with a toddler. The class was 8pm to 10pm and that was perfect timing because my husband could look after our daughter, so it was very comfortable for me that time. And we learned a lot in two hours, the whole learning process was really very beneficial and Bruno our teacher he helped us a lot.
We learned all the automation tools, which I really wanted to learn because I have experience in manual testing already. I needed to learn about those tools because before joining Industry Connect, I had job interviews and my resume was being picked up, but I lost the job because when it came to tools I didn't have the automation knowledge or experience. That's when I realised I needed to go and learn about it so I could get a job. That's when I joined Industry Connect.
How did you find the tutors and community on Slack?
Very, very helpful. Honestly, before my interview for this new job, I asked my mentor Bruno what to expect and he helped me. And Regina, the communication skills, she helped me with a mock interview the night before, I really want to thank her for that.
The Slack channel helped with a lot of confidence and a lot of questions.
Is there any advice you would give someone who was trying to get into the Industry?
I would say, instead of wasting time, just go for it. I was planning on joining Industry Connect ages ago, so by now I would've been a senior developer. I missed that chance so I would tell whoever's listening to just go for it. Be positive, consistent and motivated and you'll crack it.
Beautiful advice, thank you Sahil and congratulations again on your new job in automation testing!
---
What is Industry Connect?
Industry Connect is an IT/Software Career Launchpad that has everything you need to kick-start your IT/software career in AU, NZ, UK, IE, SG, HK, IN, ID, VN & PH.
Industry Connect's Ecosystem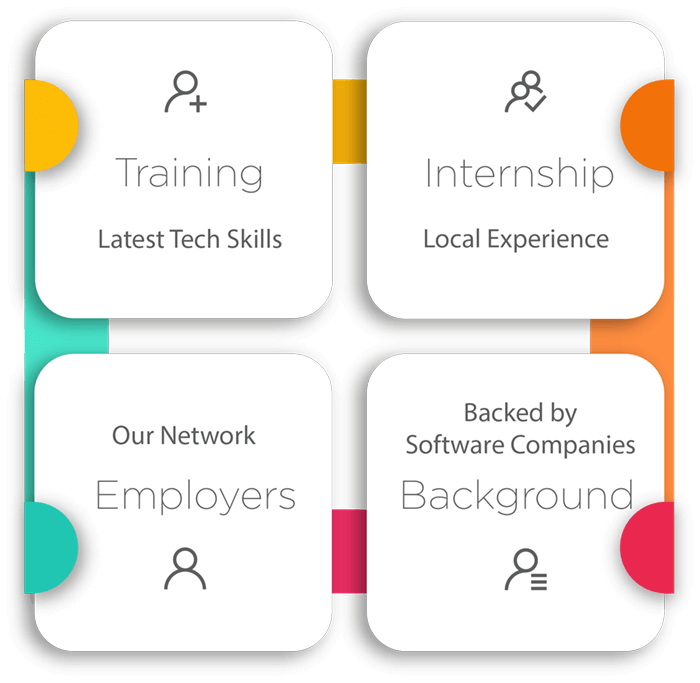 We have been helping career changers, recent IT graduates and people with career gap to start their IT/software careers.
Over the years, we have helped hundreds kick-start an IT/software career. (Verifiable evidences are available on this website)
OUR CORE
We are an innovative software training school backed by global/local software companies. Our ecosystem is an incubation process that supports our participants until they launch a tech career.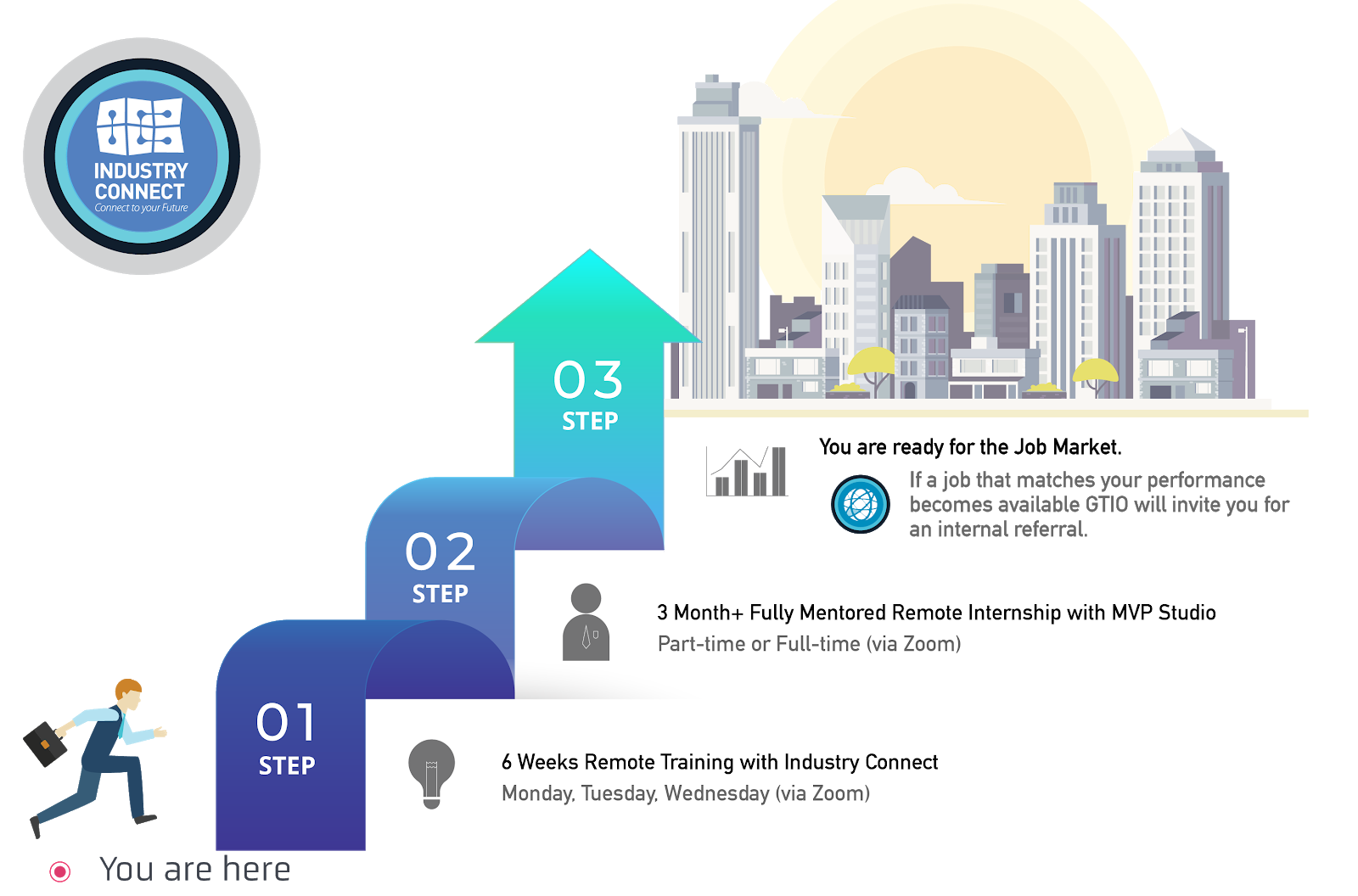 OUR PROGRAMMES
Our Job-Ready training programmes focus on,
Software Development
Business Intelligence (or Data Analyst)
Test Analyst
PROGRAMME STRUCTURE
Six Weeks Training Classes (Practical Tech Skills)
Three Months (or more) Structured Internship on Large Commercial-Scale Projects (Learning enhanced, flexible Hours)
Employer Network (job analysis and internal referral if goals are met)
You can join us via Zoom (live face-to-face meeting) remotely from anywhere and "download" the valuable knowledge & experiences from our tech experts across different tech centres.
Watch 300+ Stories of Career Starters in IT/Software