In order to get you 'Job Ready' for the Australian or New Zealand IT job market, we will teach you the most important technical skills that are in-demand in the market today. We will also develop your essential soft-skills and then place you into a mentored internship on a large-scale commercial project. We will support you all the way through your job search and the interview process until you get a successful job placement.
The only question is which of our IT job market programmes is right for you?
Software developer programme
Our 'Job Ready' software developer programme has been specifically designed to get you a job at the end of it. You'll work alongside and be guided by experienced software developers and IT professionals. You'll work on real-world IT problems, deal with real clients, and work to real deadlines. The hands-on coaching, 1-to-1 mentoring, and everyday practical advice will put you in prime position to land your first job in software development once the programme is finished.  And we don't just let you go into the big bad world alone! We help you with your job hunting- including assistance with CV preparation and interview techniques. Upon successful completion of the programme, we recommend our outstanding graduates to our channel partners and endorse their commercial project development experience while with us.
Programming bootcamp
This is our 'job ready' software developer programme with an extra ingredient- a 12 week intensive bootcamp. This is designed more for those without much experience in software development. The bootcamp is designed to get you up to scratch, and bring you to the level it takes to start our job ready programme.  You'll come into work every day, gradually building up your skills and knowledge. Well, it's pretty intense, so maybe not so gradually!
Test Analyst programme
In today's world a test analyst can earn over a thousand bucks per week, and that's at entry-level! Get your foot in the door with our test analyst job ready programme. Here you will learn testing and analysis skills used in the real world, and not the impractical nonsense that's taught in schools. You'll work with large scale, reputable projects in Auckland and receive a reference for your role. Working in a real life situation will allow you to make contacts in the industry, and also teach you how o work with others in a group development team.
Mobile developer programme
If mobile software development is your thing, then our mobile software developer programme is perfect for you. You can choose between Android or iOS, and learn how to create software for that platform. By the end of the course you'll have created your own app! And in 3 months, you will be a serious mobile developer. You won't find teachers on our course, but instead you'll get actual developers to work alongside. Our job ready programmes aren't like university or school. We don't care about assignments or getting high scores. We show you how things work, and then focus on your development and ability to solve real-world problems.
Business Intelligence Job Ready
Why learn BI
Excel is Primary Tool for Self-Service BI
Cloud-Based Self-Service BI.
Mobile Support.
Great tool for data visualisation.
SSRS report builder
Report Builder
Build reports for relational database & data cube
Build tabular, Matrix reports.
Grouping and Expression.
SSRS reports developer is high in-demand in NZ.
Salesforce Job Ready
Why learn Salesforce
Salesforce is an Open Platform.
Integration is great.
Salesforce Has Gone Mobile.
Salesforce is Scalable.
Salesforce is high in demand in NZ job market.
If you are interested in any of these It job market programmes, then contact us today to find out more. Let us help you get your career off to a flying start.
---
What is Industry Connect?
Industry Connect is an IT/Software Career Launchpad that has everything you need to kick-start your IT/software career in AU, NZ, UK, IE, SG, HK, IN, ID, VN & PH.
Industry Connect's Ecosystem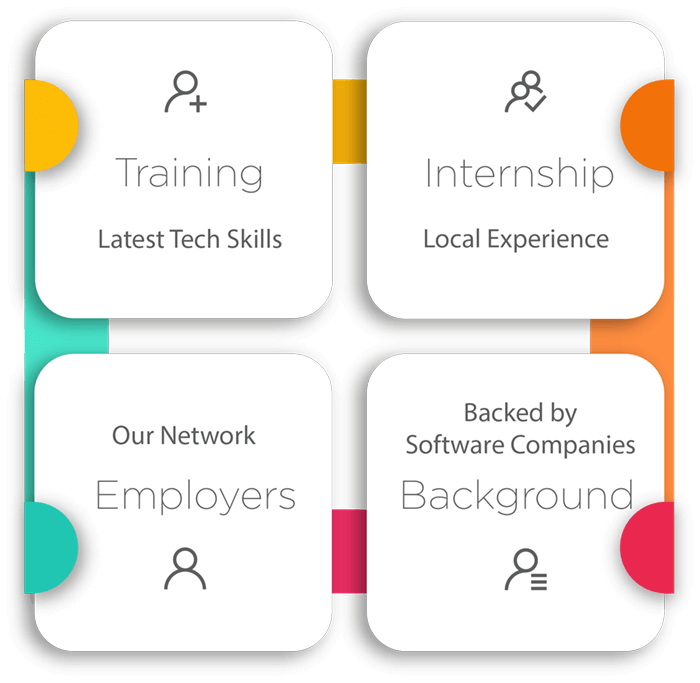 We have been helping career changers, recent IT graduates and people with career gap to start their IT/software careers.
Over the years, we have helped hundreds kick-start an IT/software career. (Verifiable evidences are available on this website)
OUR CORE
We are an innovative software training school backed by global/local software companies. Our ecosystem is an incubation process that supports our participants until they launch a tech career.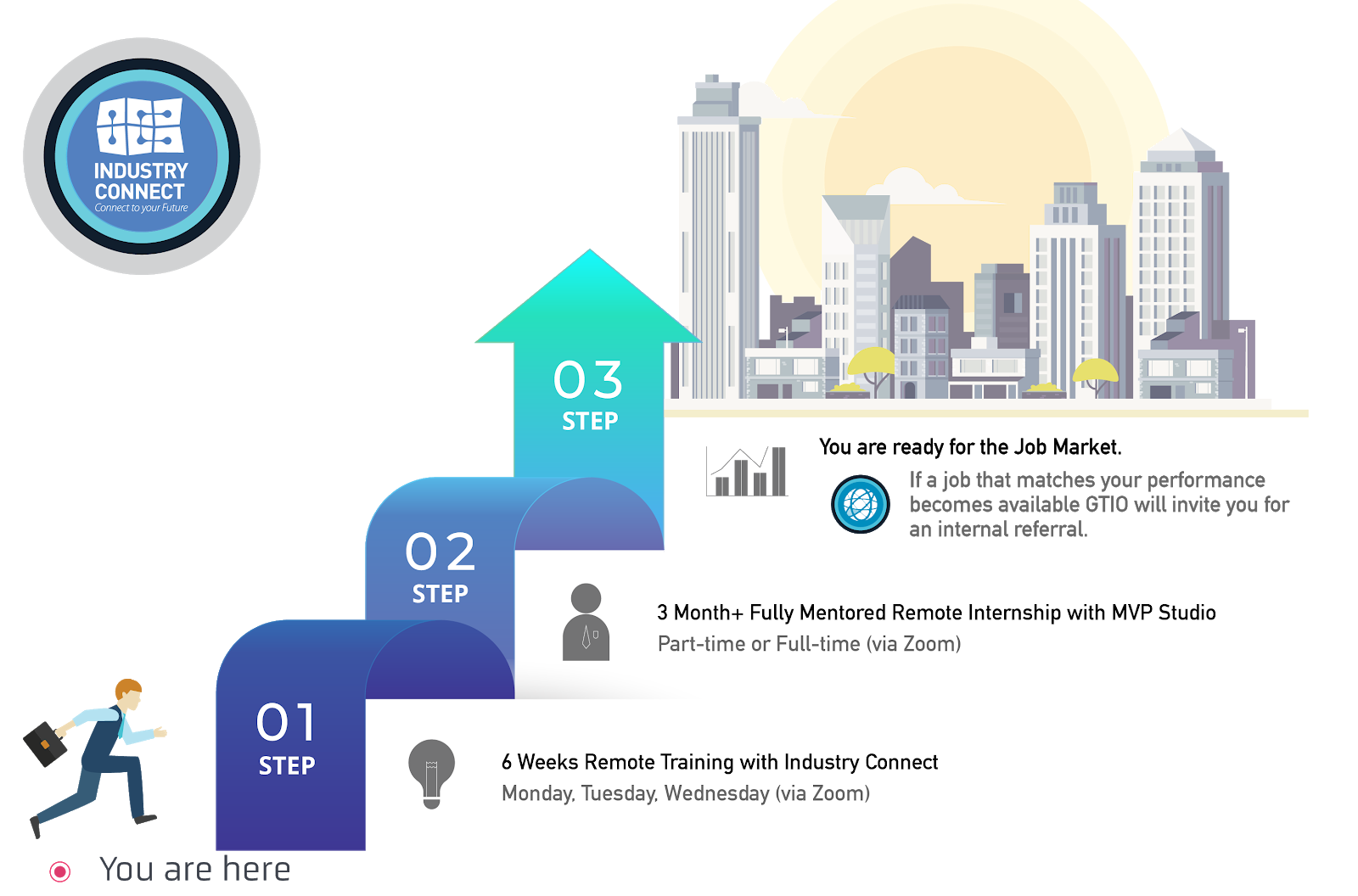 OUR PROGRAMMES
Our Job-Ready training programmes focus on,
Software Development
Business Intelligence (or Data Analyst)
Test Analyst
PROGRAMME STRUCTURE
Six Weeks Training Classes (Practical Tech Skills)
Three Months (or more) Structured Internship on Large Commercial-Scale Projects (Learning enhanced, flexible Hours)
Employer Network (job analysis and internal referral if goals are met)
You can join us via Zoom (live face-to-face meeting) remotely from anywhere and "download" the valuable knowledge & experiences from our tech experts across different tech centres.
Watch 300+ Stories of Career Starters in IT/Software