Another Industry Connect graduate has secured a job! This time it's Arya who has just landed a system admin job thanks to her experience here with us.
We called her to ask about her time with Industry Connect and if she had any advice for those in a similar position.
First of all, congratulations on landing a system admin job! Can you tell us a little bit about it?
Actually, the position is systems administrator, and it is with the department of transport in Victoria. I applied through the government website, it's a government job, and they said we should be familiar wit Power BI, Excel, and SSIS.
Those were the main requirements and they needed someone who has experience in engineering, like understanding the requirement of specifications and stakeholder management. I have almost 8 years of experience in IT, including my time with MVP Studio, so I applied for the job.
The Property Management project I have done with MVP Studio helped me a lot actually. It helped me to understand the end-to-end process of the BI project because it included all the tools we use I the Australian market, like SSIS and Power BI, those kinds of things.
How did Industry Connect help you become "job-ready"?
I'm from India and there we interview more for technical skills. They don't check for soft skills unless it's required for the job.
I had experience in stakeholder management, but here the kind of behavioural questions they ask, I got to prepare through Industry Connect. At MVP Studio we had soft skills sessions where we could prepare for the type of questions we would get in interviews – like we had to prepare a situation we faced in our career that we could explain in the interview.
It helped me a lot actually, these sessions on how to prepare. This was my first behavioural interview in Australia, so it helped me a lot.
Speaking of which, could you share some tips for us on how you prepared for your first overseas interview?
I prepared by collecting the behavioural questions that could be asked during the interview. I found proper situations which I can explain if asked a particular question.
Before the interview itself, it's better to find out about those questions and have an answer ready, so I could reply immediately with some situations where I have faced this kind of problem before.
On the technical side of things, to get more confidence, we have to do the project, and in addition to that, I have taken some courses to give me more ideas about the tools. Not just what we're doing on the project, but vast ideas about the tool itself, so we will feel more confident on the tool and what it can do.
So these are the things I took care of while preparing for the interviews.
Would you recommend Industry Connect?
Yeah sure, because the first six weeks training and the project with MVP Studio it was like very helpful. The six weeks training is like each technology every week and each technology is for six hours actually but it was like a brief discussion but it covered all the areas which are required in the market.
In six hours we can understand the tools – maybe not explain each and everything the tool does – but all the main points. The six weeks training is very good to get an overview of all the tools, and after that, the project onboarding task helped us the basic things.
Then the competition task as well and the advanced task was very good. We used all the things we studied during those six weeks, implementing those things was like theory plus practical, so obviously I'm going to recommend Industry Connect!
And finally, how was your journey with Industry Connect?
Yeah, it's really a positive community, there is no doubt actually, because I used to attend all the sessions where I had worked previously with IT in a real IT environment with scrum meetings and all.
And the help which you are providing if we have any doubts, we can directly contact any one of you and I have contacted multiple times also, so immediately we will get the solution.
I even had a session with Ray before starting with my job search, so it was really helpful. I'm new to Australian market so how we had to face the Australian market – I got the entire idea from MVP.
Thank you Arya and good luck in your new system admin job!
---
What is Industry Connect?
Industry Connect is an IT/Software Career Launchpad that has everything you need to kick-start your IT/software career in AU, NZ, UK, IE, SG, HK, IN, ID, VN & PH.
Industry Connect's Ecosystem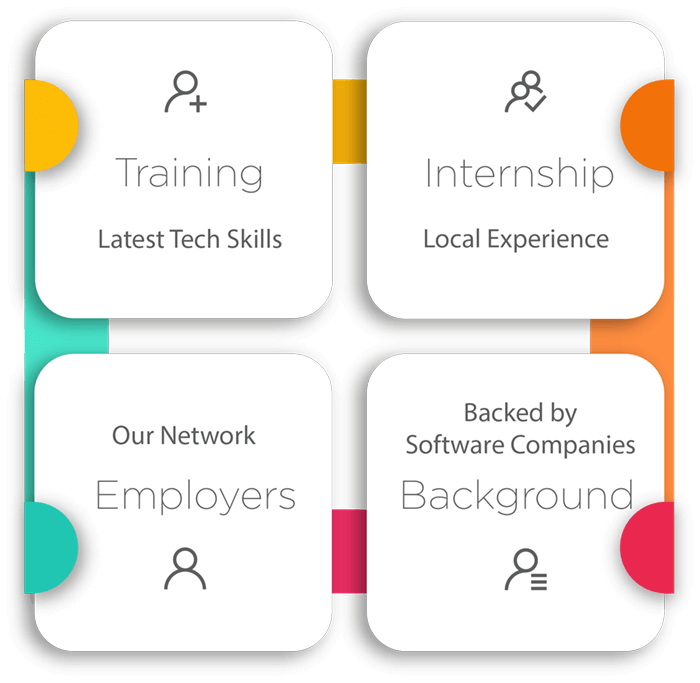 We have been helping career changers, recent IT graduates and people with career gap to start their IT/software careers.
Over the years, we have helped hundreds kick-start an IT/software career. (Verifiable evidences are available on this website)
OUR CORE
We are an innovative software training school backed by global/local software companies. Our ecosystem is an incubation process that supports our participants until they launch a tech career.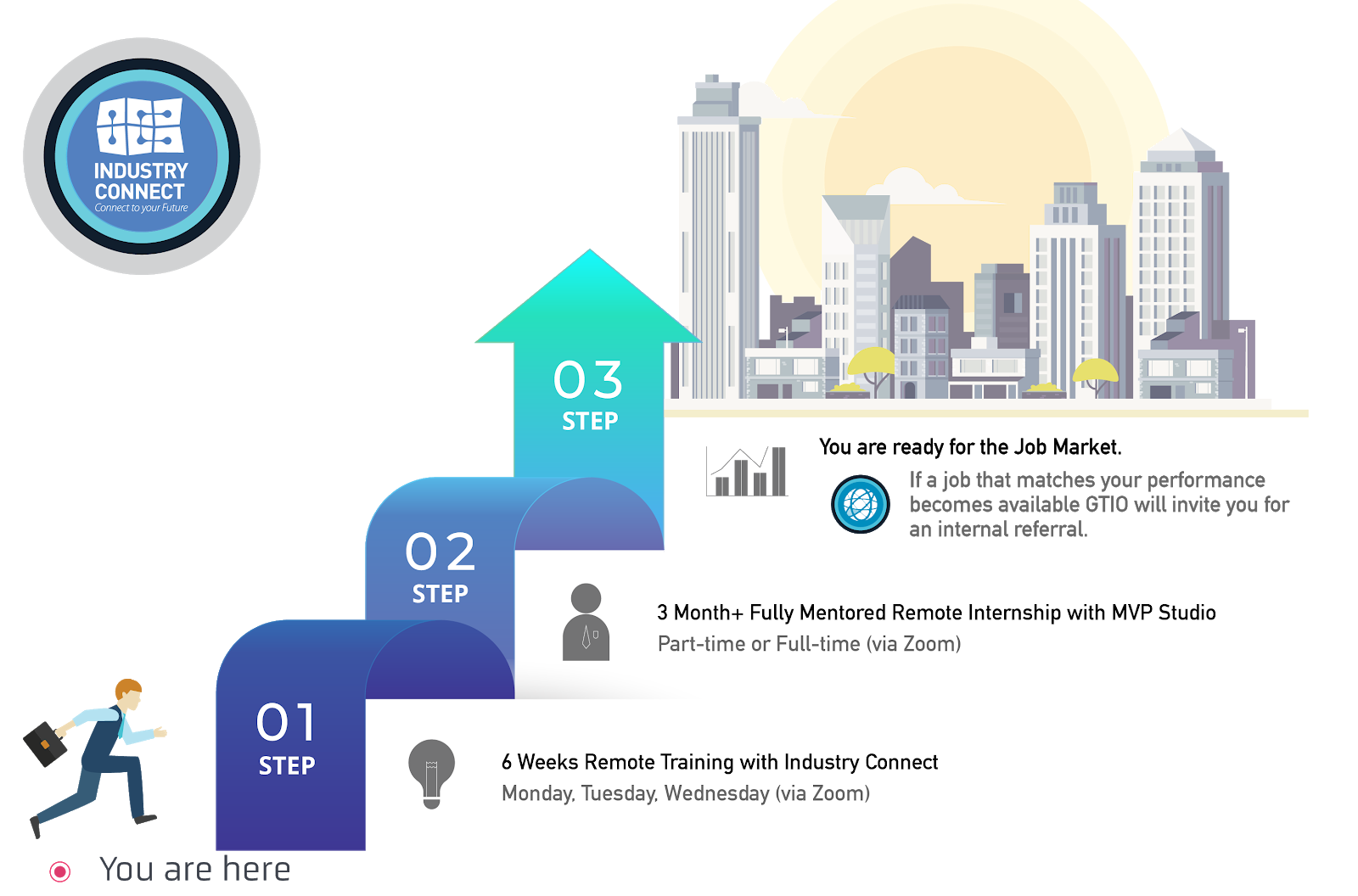 OUR PROGRAMMES
Our Job-Ready training programmes focus on,
Software Development
Business Intelligence (or Data Analyst)
Test Analyst
PROGRAMME STRUCTURE
Six Weeks Training Classes (Practical Tech Skills)
Three Months (or more) Structured Internship on Large Commercial-Scale Projects (Learning enhanced, flexible Hours)
Employer Network (job analysis and internal referral if goals are met)
You can join us via Zoom (live face-to-face meeting) remotely from anywhere and "download" the valuable knowledge & experiences from our tech experts across different tech centres.
Watch 300+ Stories of Career Starters in IT/Software