Searching for an IT internship in Auckland? Then Industry Connect is the company for you! Our specialised intern programmes are designed to help you get off to the best possible start with your career. Take a look at just some of the benefits of an IT internship in Auckland.
It's all about the experience
IT internship in Auckland is a great pathway to learning new and exciting skills, and a chance to gain valuable experience. And it doesn't just cover your chosen field; you'll learn about others areas of the industry that you never even knew about! Many It students, especially those from another country, do not have the social or interpersonal skills that many others have. Working with other people every day will help you with your communication skills, client relations and team work.
Find a job at the end
Employers can be impressed with qualifications, but believe us when we say a potential employer will be more impressed with qualifications AND experience. It is this experience you'll gain from an IT internship in Auckland that will help you stand out from the rest of the applicants when it comes time to look at CVs. A potential new employee is a lot more valuable to the company if they don't have to be trained from scratch, and after working with us as in Intern, you'll have a solid base of knowledge for whichever role you're assigned.
Networking is essential
Finding a job is more complicated than simply having the qualifications. If you have the same qualifications and experience as the other guy, but the other guy was recommended by a friend, then who do you think is going to get the job? Making connections, associates and friends is a massive part of any industry, and an IT internship in Auckland is a great way to make those connections. Being an intern is a fantastic way to get noticed by professionals in the business, and you can use this opportunity to impress them with your work ethic, knowledge and eagerness.
Broaden your horizon
Internships are a great way to learn a lot in a short space of time. In fact, you may never have this opportunity again in your adult life. You may be thrown into the deep end, but if anything goes wrong, it's not your responsibility. You'll be surrounded by experienced professionals who want to take the time to show you how things work and to help you. You can make mistakes and will learn from them instead of getting fired! It's a perfect and unique opportunity that you won't have a year from now, so grab it while you can.
Discover the real world of IT
At University you probably have some idea of what type of Software Developer you wanted to be. What you don't realise is that there's a good chance that will change once actually get out there and start working for a company. Through an IT internship in Auckland, you will have the opportunity to explore the different areas of the IT world. This will allow you to try different fields, test the water of your chosen area, and if you don't like it, move into something else. This kind of experience is extremely valuable in the long run, giving you the confidence that path you're choosing is the right one.
---
What is Industry Connect?
Industry Connect is an IT/Software Career Launchpad that has everything you need to kick-start your IT/software career in AU, NZ, UK, IE, SG, HK, IN, ID, VN & PH.
Industry Connect's Ecosystem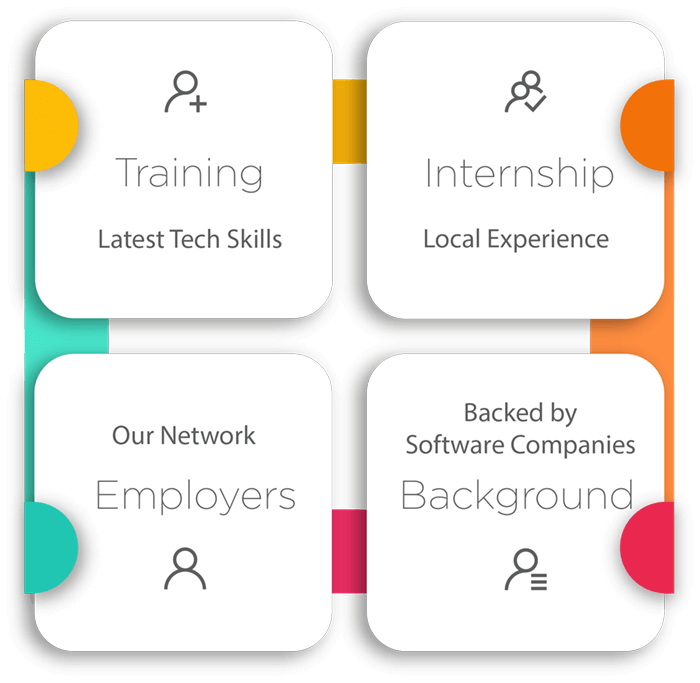 We have been helping career changers, recent IT graduates and people with career gap to start their IT/software careers.
Over the years, we have helped hundreds kick-start an IT/software career. (Verifiable evidences are available on this website)
OUR CORE
We are an innovative software training school backed by global/local software companies. Our ecosystem is an incubation process that supports our participants until they launch a tech career.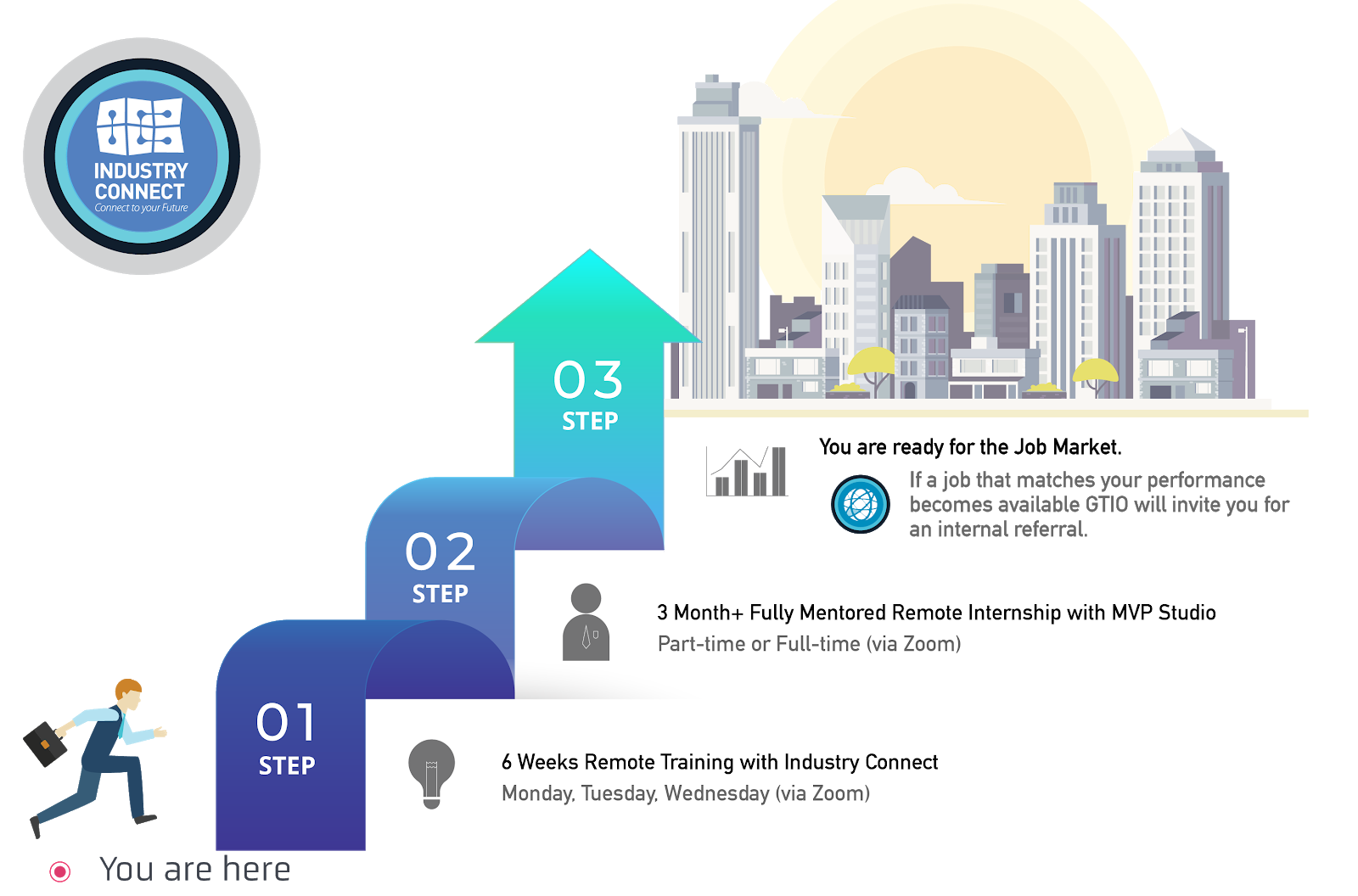 OUR PROGRAMMES
Our Job-Ready training programmes focus on,
Software Development
Business Intelligence (or Data Analyst)
Test Analyst
PROGRAMME STRUCTURE
Six Weeks Training Classes (Practical Tech Skills)
Three Months (or more) Structured Internship on Large Commercial-Scale Projects (Learning enhanced, flexible Hours)
Employer Network (job analysis and internal referral if goals are met)
You can join us via Zoom (live face-to-face meeting) remotely from anywhere and "download" the valuable knowledge & experiences from our tech experts across different tech centres.
Watch 300+ Stories of Career Starters in IT/Software