You've probably heard of Blockchain, or at the very least, it's most famous example, Bitcoin. But what exactly is it?
Blockchains store information across the network of personal computers, making them not just decentralized but distributed. This means no central company or person owns the system, yet everyone can use it and help run it. This is important because it means it's difficult for any one person to take down the network or corrupt it.
The people who run the system use their computer to hold bundles of records submitted by others, known as "blocks," in a chronological chain. The blockchain uses a form of math called cryptography to ensure that records can't be counterfeited or changed by anyone else.
Bitcoin isn't the same as Blockchain
You've probably heard of the blockchain's first killer app: a form of digital cash called Bitcoin that you can send to anyone, even a complete stranger. Bitcoin is different from credit cards, PayPal, or other ways to send money because there isn't a bank or financial middlemen involved.
Instead, people from all over the world help move the digital money by validating others' Bitcoin transactions with their personal computers, earning a small fee in the process. Bitcoin uses the blockchain by tracking records of ownership over the digital cash, so only one person can be the owner at a time and the cash can't be spent twice, like counterfeit money in the physical world can.
The future of blockchains
But bitcoin is just the beginning for blockchains. In the future, blockchains that manage and verify online data could enable us to launch companies that are entirely run by algorithms, make self-driving cars safer, help us protect our online identities, and even track the billions of devices on the Internet of Things. These innovations will change our lives forever and it's all just beginning.
Learn more about Blockchain technologies
Industry Connect run a new programme dealing with Blockchain software. Thunderous.com is a Decentralized Industry-Driven Education Protocol & Ecosystem based on blockchain technology.
The Thunderous dev team is creating the Blockchain App Job-Ready Programme, designed for those who have a passion for blockchain technologies and interested to explore more about our Thunderous development.
Hundreds jobs will be created for blockchain technologies in the software space, make sure you're ready!
Contact us today for more information about signing up to our job-ready Blockchain programme, where you can learn what blockchain, decentralisation model and crypto-economy are and how we can benefit from them for the modern world.
---
What is Industry Connect?
Industry Connect is an IT/Software Career Launchpad that has everything you need to kick-start your IT/software career in AU, NZ, UK, IE, SG, HK, IN, ID, VN & PH.
Industry Connect's Ecosystem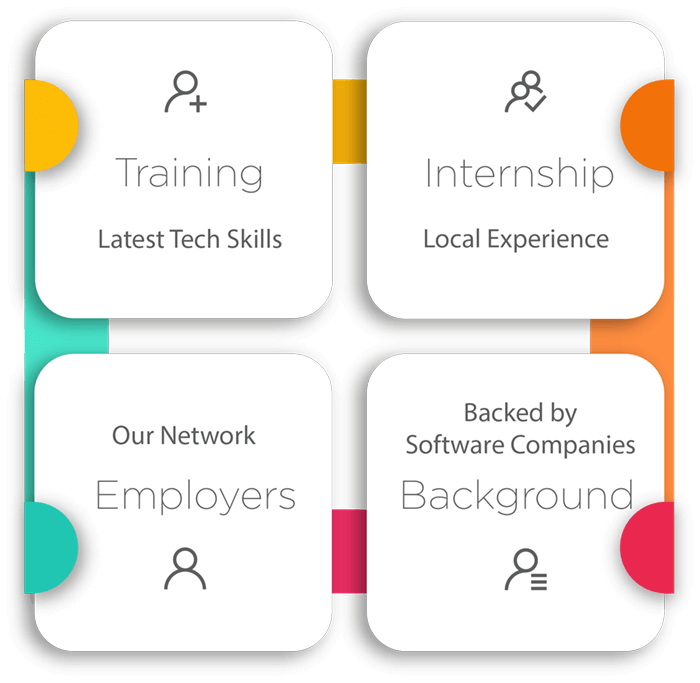 We have been helping career changers, recent IT graduates and people with career gap to start their IT/software careers.
Over the years, we have helped hundreds kick-start an IT/software career. (Verifiable evidences are available on this website)
OUR CORE
We are an innovative software training school backed by global/local software companies. Our ecosystem is an incubation process that supports our participants until they launch a tech career.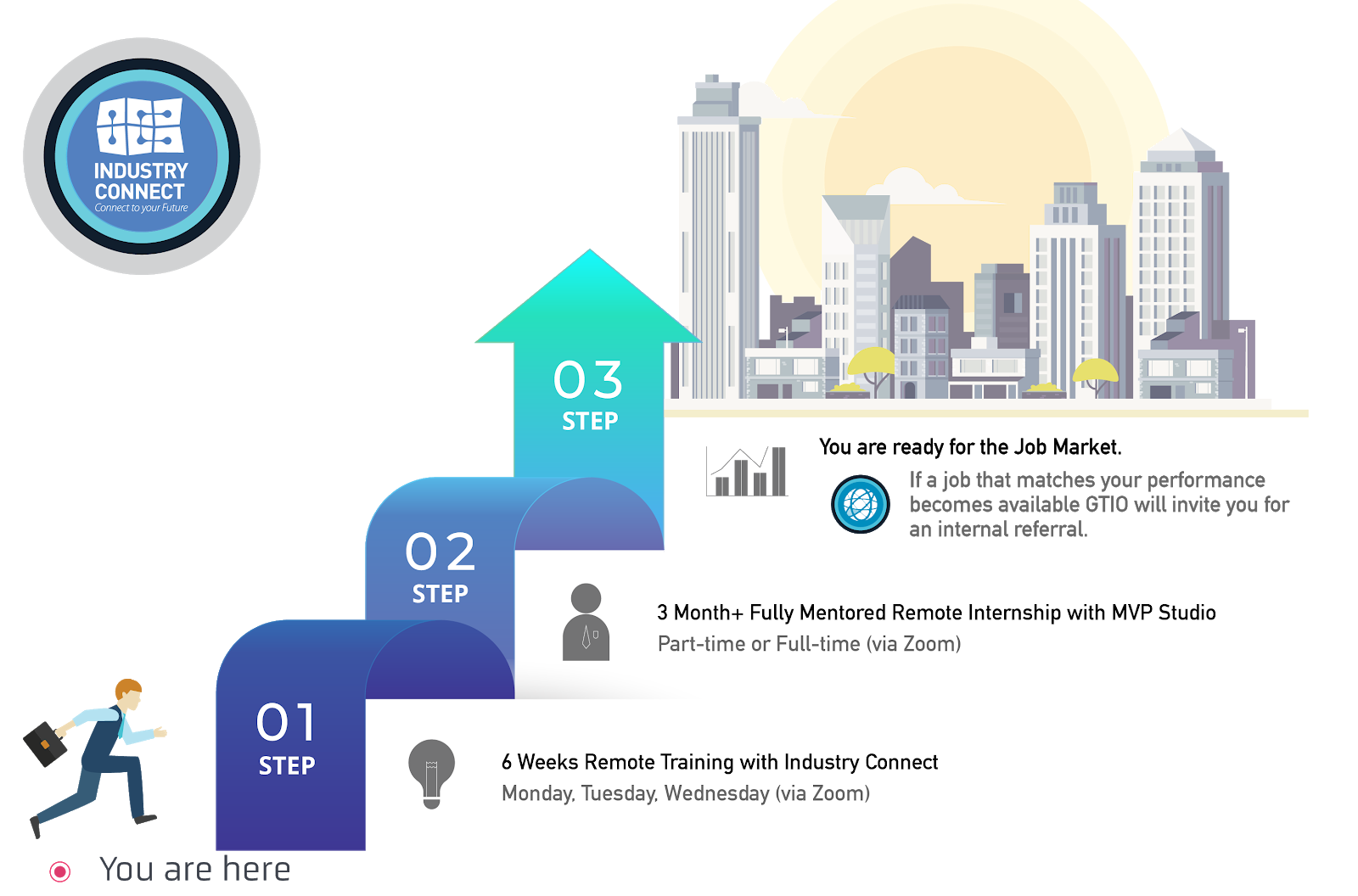 OUR PROGRAMMES
Our Job-Ready training programmes focus on,
Software Development
Business Intelligence (or Data Analyst)
Test Analyst
PROGRAMME STRUCTURE
Six Weeks Training Classes (Practical Tech Skills)
Three Months (or more) Structured Internship on Large Commercial-Scale Projects (Learning enhanced, flexible Hours)
Employer Network (job analysis and internal referral if goals are met)
You can join us via Zoom (live face-to-face meeting) remotely from anywhere and "download" the valuable knowledge & experiences from our tech experts across different tech centres.
Watch 300+ Stories of Career Starters in IT/Software