"Because the industry is always changing, I had a real doubt I could find a job here."
The IT industry changes quickly, so being out of the loop for a decade means you're probably not getting back in – unless you join Industry Connect! That's exactly what Dulika did and she now has a job as a QA test analyst!
Congratulations on your new job as a QA test analyst Dulika! Tell us a little bit about your background before joining Industry Connect.
Before I came to New Zealand I lived in Sir Lanka, where I did a bachelor's degree in economics and computer science. After that I worked as a business analyst for three years, and then had to quit that job after getting married and moving to New Zealand. Once I got here it took time to settle in and then I found it hard to get a job and suddenly 10 years had passed!
I did a postgraduate degree in IT thinking that would help me get a job, but I still couldn't find one. I was looking on the internet for opportunities and that's when I found Industry Connect. I did some research and watched lots of video tutorials, and everything you posted on your website and I realised this was the path I had to take.
How did you find the 6-week test analyst job-ready programme? Especially because it was all online via Zoom. Was that hard?
It wasn't difficult for me because I'd already done my post graduate degree online, so I was used to working virtually. And also, I want to thank my tutor Bruno, who was excellent. Everyday he had encouraging words and he helped me a lot. He explained everything, no matter how small, step by step, so thank you Bruno.
How did you find the Slack Channel?
It was a good platform, if we had any questions we could put it in the Slack channel for other team members and they would respond really quickly and share their knowledge, it was really good.
What kind of tips or advice would you give someone who had a large career break like you have?
Because the industry is always changing, I had a real doubt I could get back into it and find a job here. I thought I would have to do a part-time job or something not in the industry, but my husband encouraged me to go for it. I started watching online videos and tutorials, upskilling my knowledge and learning new things. I was deciding on being either a developer or a tester, so I aimed to be a tester and I worked for that. I had a target and I went for it.
What were some of the highlights during your 6-week programme?
My teammates. They were really, really good, really happy. Even now they're all chatting with each other, helping each other. If you don't know something, you don't have to worry because they will help you, as well as the tutors, they're all so really helpful. I really enjoyed that experience because I got some new knowledge and new friends.
Well thank you so much for your time, and congratulations again on your new job as a QA test analyst.
Thank you, I couldn't have done this without Industry Connect, you guys were a huge help to reach my dream job.
---
What is Industry Connect?
Industry Connect is an IT/Software Career Launchpad that has everything you need to kick-start your IT/software career in AU, NZ, UK, IE, SG, HK, IN, ID, VN & PH.
Industry Connect's Ecosystem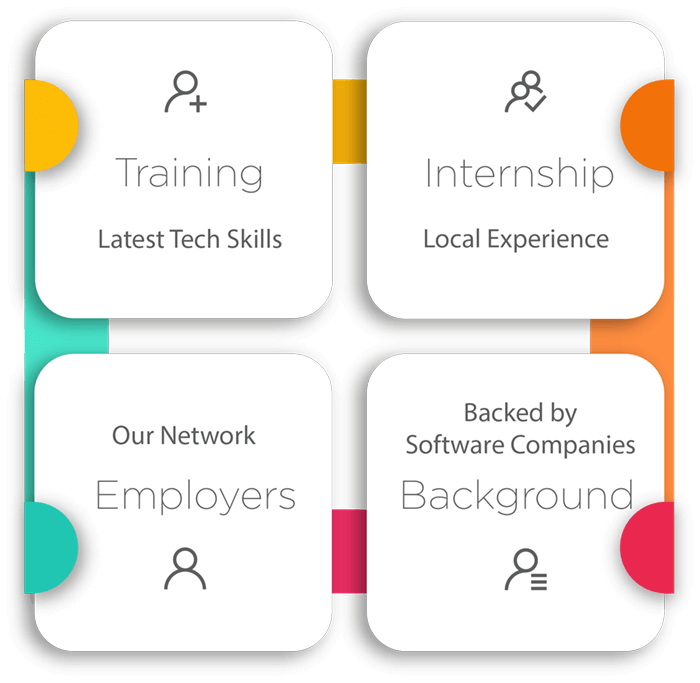 We have been helping career changers, recent IT graduates and people with career gap to start their IT/software careers.
Over the years, we have helped hundreds kick-start an IT/software career. (Verifiable evidences are available on this website)
OUR CORE
We are an innovative software training school backed by global/local software companies. Our ecosystem is an incubation process that supports our participants until they launch a tech career.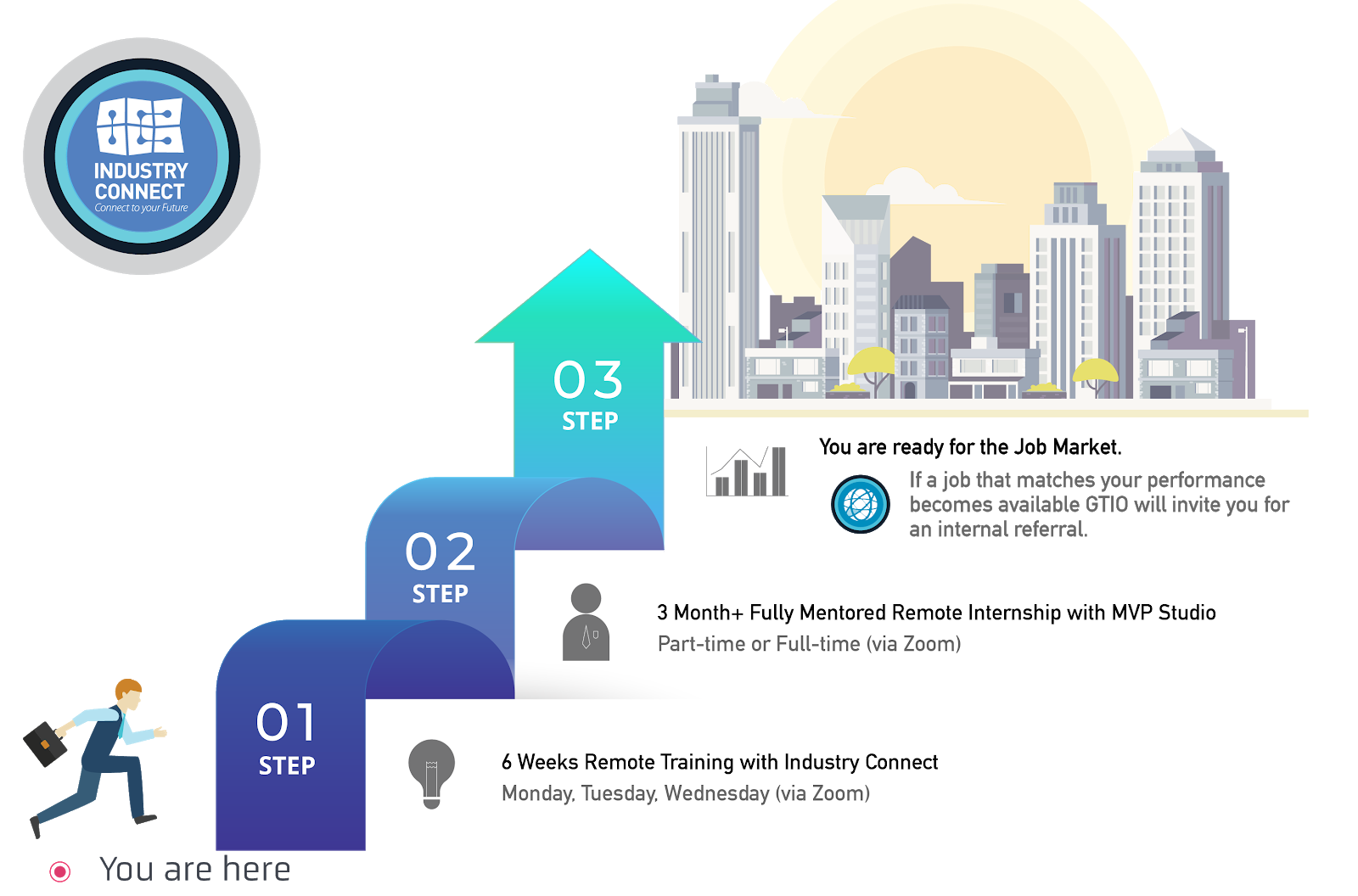 OUR PROGRAMMES
Our Job-Ready training programmes focus on,
Software Development
Business Intelligence (or Data Analyst)
Test Analyst
PROGRAMME STRUCTURE
Six Weeks Training Classes (Practical Tech Skills)
Three Months (or more) Structured Internship on Large Commercial-Scale Projects (Learning enhanced, flexible Hours)
Employer Network (job analysis and internal referral if goals are met)
You can join us via Zoom (live face-to-face meeting) remotely from anywhere and "download" the valuable knowledge & experiences from our tech experts across different tech centres.
Watch 300+ Stories of Career Starters in IT/Software