We caught up with Gemmy, who just secured a software specialist job after completing our internship at Industry Connect.
So firstly Gemmy, massive congratulations on the new role. Tell us before coming to Industry Connect, I know you applied to a bunch of places after moving to New Zealand. Do you want to explain to us a bit about your history before coming to Industry Connect?
Yeah sure. Before I came here I came from Vietnam, and I moved here three years ago. I studied in Southland, Invercargill, in IT, and after that I moved to Auckland to try to find an IT job. But after a long time applying for IT jobs, I couldn't find any and then a friend of mine, they recommend Industry Connect, so I think maybe it could help me so I decided to try Industry Connect. After joining I gained a lot of experience and I tried real-world projects.
So in terms of the experience you got here I'm guessing you picked up some technical skills along the way. Do you want to just run us through some of the technical skills that you picked up while at in Industry Connect?
Yeah sure. I studied about .net development and some in SQL Server as well other things.
Then alongside the technical skills obviously being in a live project environment you would have picked up some soft skills as well. Do you want to tell us about some of the soft skills that you've found helped you the most?
Yeah, I think the soft skills that helped me the most were speaking skills and teamwork skills. It made it easier for me to get more interviews when I applied for jobs. Yeah that helped me a lot.
I supposed for anyone else who is in a similar position to you, they've done study but for whatever reason they were struggling to land a job in the industry, what would your advice be to them if they were considering doing Industry Connect? What would your advice to them be?
I think Industry Connect is the place for you to get real-life experience. You will learn a lot of soft skills and technical skills as well.
Awesome. Well thank so much Gemmy, and huge congratulations on your new role as a software specialist.
---
What is Industry Connect?
Industry Connect is an IT/Software Career Launchpad that has everything you need to kick-start your IT/software career in AU, NZ, UK, IE, SG, HK, IN, ID, VN & PH.
Industry Connect's Ecosystem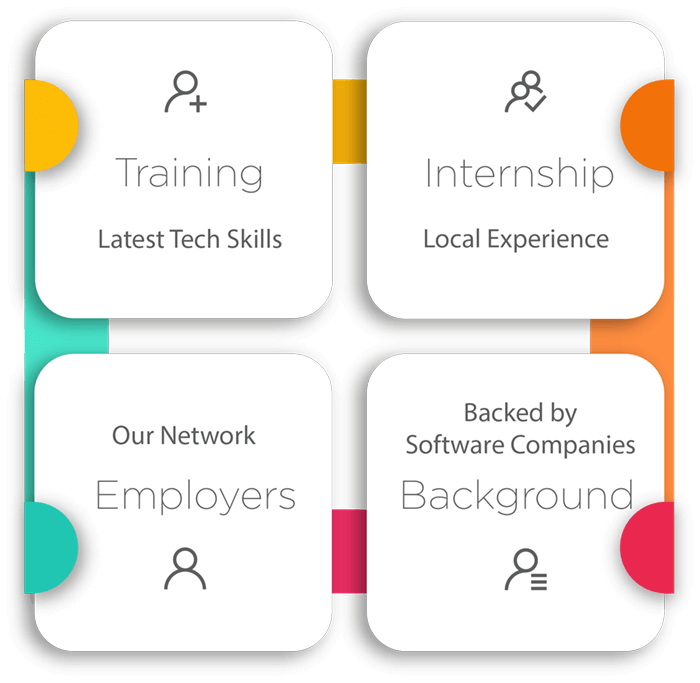 We have been helping career changers, recent IT graduates and people with career gap to start their IT/software careers.
Over the years, we have helped hundreds kick-start an IT/software career. (Verifiable evidences are available on this website)
OUR CORE
We are an innovative software training school backed by global/local software companies. Our ecosystem is an incubation process that supports our participants until they launch a tech career.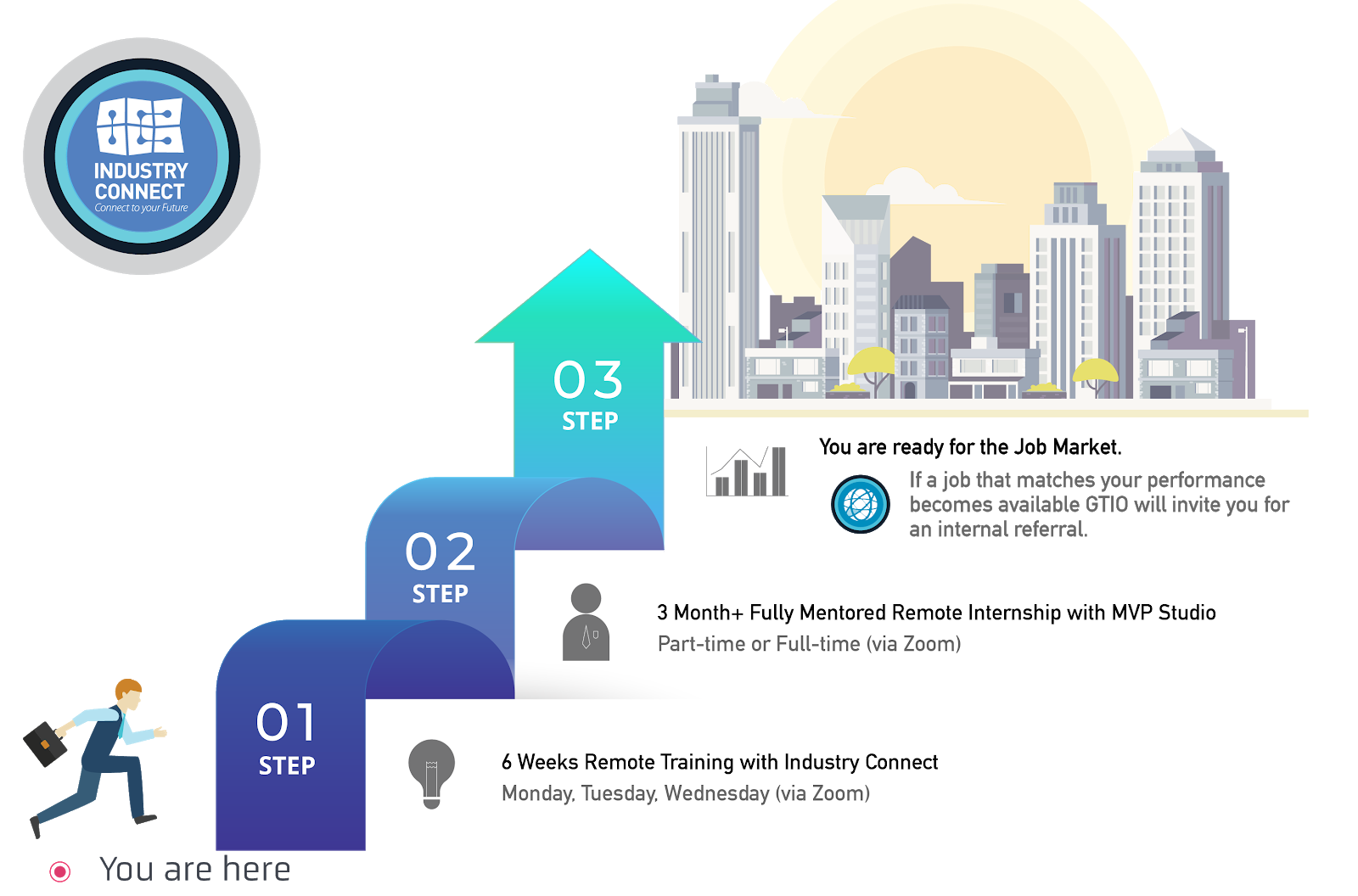 OUR PROGRAMMES
Our Job-Ready training programmes focus on,
Software Development
Business Intelligence (or Data Analyst)
Test Analyst
PROGRAMME STRUCTURE
Six Weeks Training Classes (Practical Tech Skills)
Three Months (or more) Structured Internship on Large Commercial-Scale Projects (Learning enhanced, flexible Hours)
Employer Network (job analysis and internal referral if goals are met)
You can join us via Zoom (live face-to-face meeting) remotely from anywhere and "download" the valuable knowledge & experiences from our tech experts across different tech centres.
Watch 300+ Stories of Career Starters in IT/Software