If you're looking for IT jobs in New Zealand, then Industry Connect are the people to call. We specialise in helping students, graduates and skilled immigrants find work here, launching their careers and sometimes even a new life in Aotearoa.
Take a look at two more success stories from our job-ready programmes, and see if you can spot the similarities between their story and your own.
From Visitor Visa to Work Visa
We're delighted to announce Harris just got his first job as a software developer with Adaptiv with the help of Industry Connect. Even having graduated with a degree in Computer Science at AUT, Harris was finding it difficult to get a job. "I was talking to one of the immigration staff- I remember his name, Jason Chen – and he referred me to Industry Connect and that's how I joined the program."
After that Harris never looked back. "I would say being at Industry Connect has exposed me to a lot of different technologies that really matter in the industry these days. For example, .net, HTML, and Javascript to name a few."
We asked Harris what he liked about Industry Connect and why he would recommend us. "Industry Connect has a lot of different, interesting talks. I remember that you guys have a talk about the Treaty of Waitangi which I found very, very interesting," he explains. "And also I would say the senior developers, they're really knowledgeable and approachable. So yeah, that's what I find good about Industry Connect."
"So, if you're graduated an IT Bachelor and you find it difficult to find your first IT job or you just want to sharpen your skills to the latest skills in the industry, then I would say I definitely recommend this program."
Thanks Harris and good luck in your new career!
Another Software Developer job success!
Helen had a hard time finding IT jobs in New Zealand- until she found us. After doing our programme, she's now been offered a job with Message Finder as a software developer, and she couldn't be happier.
"After I finished my study, I found it a little bit difficult to get job because lack of experience in commercial experience," Helen explains. "I wanted to go into software development, but I only had an internship at user experience design, so I searched on Google and found Industry Connect."
"I had no experience, and I started with very little knowledge," she admits. "But I tripled my knowledge here with Industry Connect. I got to learn MVC and I got to learn frontend popular frameworks."
Helen has loved the journey with us. "I got to be involved in different roles," she explains. "So from just a regular intern, I got to do some mentoring. I got to be a leader.  I got to join the meeting and understanding how to improve from the top, or how leaders just think. So it's really helped me to work as a team member as well as being a team leader."
And would Helen recommend Industry Connect to others? "Absolutely. I would recommend this programme to anyone that is wanting to move into IT, or already has some experience but found it difficult to get a job."
"If you want to build your experience and you want to get involved in an environment like here, we get to do a lot of… I would call it a "start-up environment".  We get to work on different projects and we get to work closely with the leaders which understand how people think, how managers think.  So it's really helped me to nail the interview because I know straight away what's coming next, how to answer the questions effectively."
Thank you to Helen and best of luck to her in her new role as a software developer!
So does any of this sound familiar? Got experience in IT but can't find a job? It's time to call Industry Connect. We can help anyone find IT jobs in New Zealand, and we've got the success stories to prove it. Contact us today.
---
What is Industry Connect?
Industry Connect is an IT/Software Career Launchpad that has everything you need to kick-start your IT/software career in AU, NZ, UK, IE, SG, HK, IN, ID, VN & PH.
Industry Connect's Ecosystem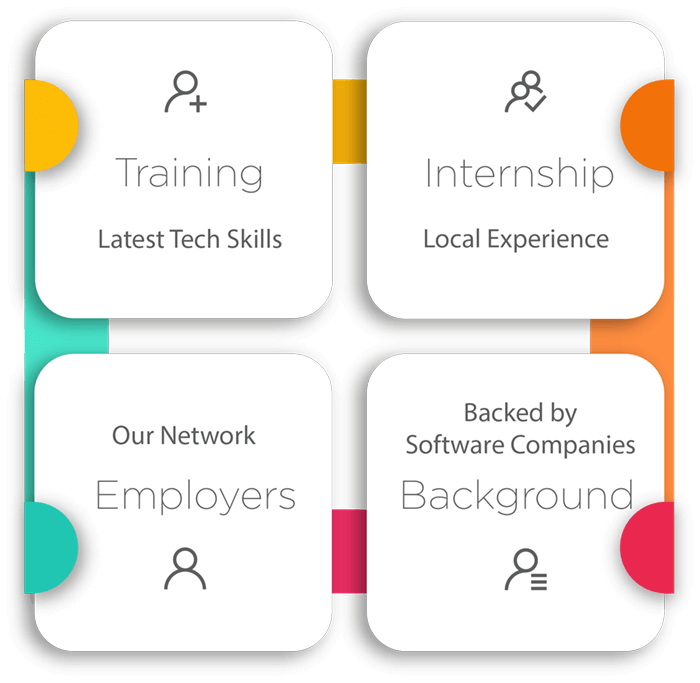 We have been helping career changers, recent IT graduates and people with career gap to start their IT/software careers.
Over the years, we have helped hundreds kick-start an IT/software career. (Verifiable evidences are available on this website)
OUR CORE
We are an innovative software training school backed by global/local software companies. Our ecosystem is an incubation process that supports our participants until they launch a tech career.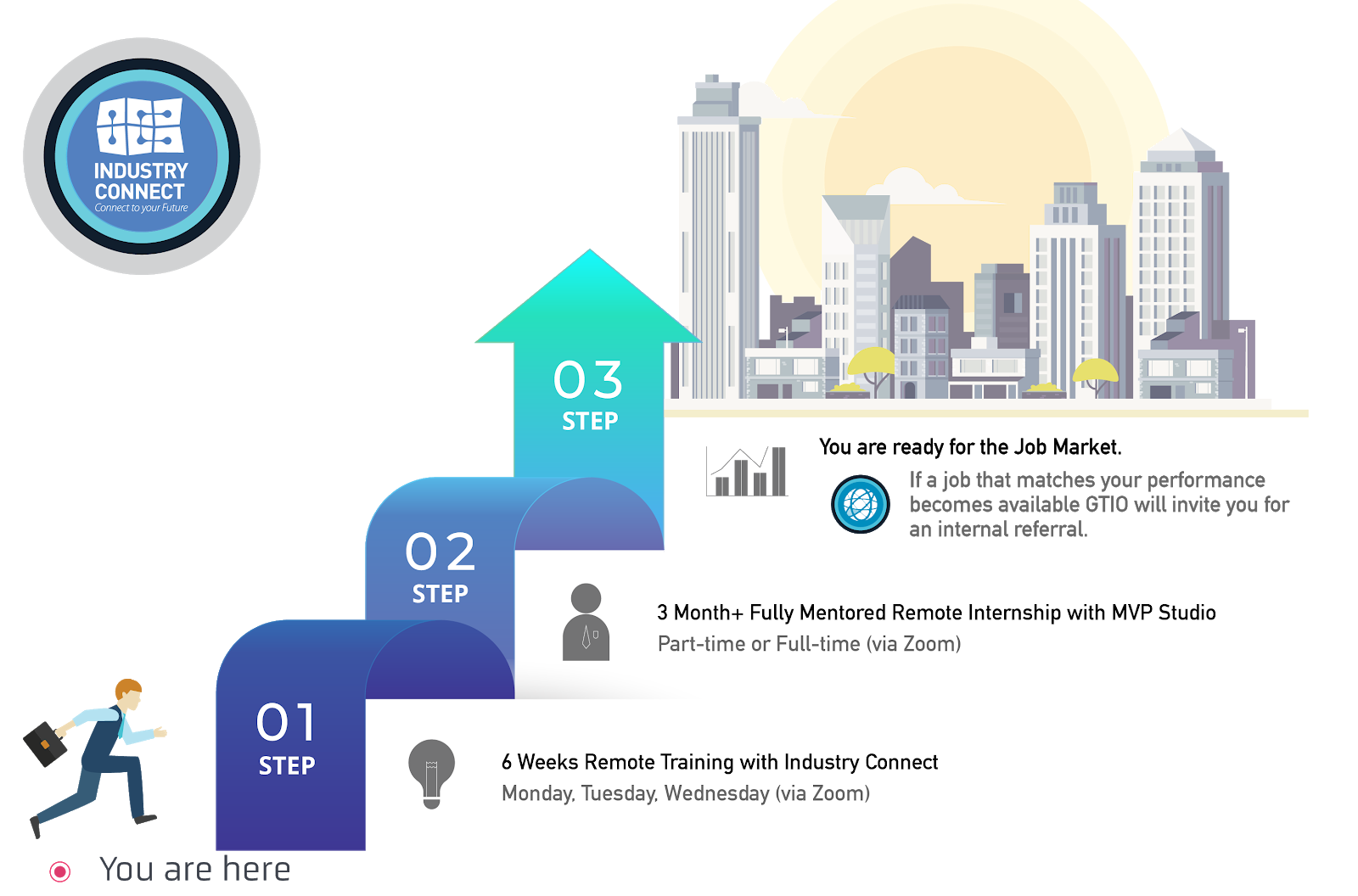 OUR PROGRAMMES
Our Job-Ready training programmes focus on,
Software Development
Business Intelligence (or Data Analyst)
Test Analyst
PROGRAMME STRUCTURE
Six Weeks Training Classes (Practical Tech Skills)
Three Months (or more) Structured Internship on Large Commercial-Scale Projects (Learning enhanced, flexible Hours)
Employer Network (job analysis and internal referral if goals are met)
You can join us via Zoom (live face-to-face meeting) remotely from anywhere and "download" the valuable knowledge & experiences from our tech experts across different tech centres.
Watch 300+ Stories of Career Starters in IT/Software