"You just gradually improve yourself and it will come one day."
Once again Industry Connect has come up with the goods! This time it's Ivy Guo who has launched her career after joining us.
We helped Ivy find a job as a test analyst, but before she started, we caught up with her to ask about her time with us and if she would recommend Industry Connect.
Congratulations on your new job Ivy! Tell us, how was your overall experience with Industry Connect?
In terms of Industry Connect, the training was totally mind-blowing. I hadn't been in a job for a long time, so it was all new things I didn't know much about.
It was a lot of pressure, but after going through Industry Connect and MVP Studio, you get a real chance to use these new technologies. They just take you from one stage to the next, getting to know the technology more and more in a gradual process.
I learned a lot from the process, especially after I joined the two teams, the talent and the call.
After that I started to apply for jobs. I personally think the interview is like another learning stage. I went through quite a lot of interviews and had a lot of failures, but every failure counts, every interview counts.
My personal experience suggests don't just apply for junior positions jobs – I didn't have any success. Then I just started applying for any job, regardless of level. Maybe they asked for 5 years experience, I didn't care, I just sent my application.
This job, I'm surprised they called me because I didn't meet their requirements, but they called me for an interview and that was that!
You just gradually improve yourself and it will come one day.
Perfect. And would you recommend Industry Connect to others?
Of course! Yes! I can tell you from experience because before I was in Auckland I was in Taupo and I was wondering how I would get back to find a job!
I saw Industry Connect from Chinese Sky Tv, and I think it's a really great idea for people like me to get back into an IT career – if you don't have experience you have no chance.
I would recommend it to anyone else because it's a really great platform. You have to learn a lot by yourself, but without this platform support you're going to get lost, you don't know where to go, you don't know which technology you need to master, you don't have anyone in a similar situation or age or family.
Thank you Ivy, and we are so happy we could help you find a job as a test analyst!
---
What is Industry Connect?
Industry Connect is an IT/Software Career Launchpad that has everything you need to kick-start your IT/software career in AU, NZ, UK, IE, SG, HK, IN, ID, VN & PH.
Industry Connect's Ecosystem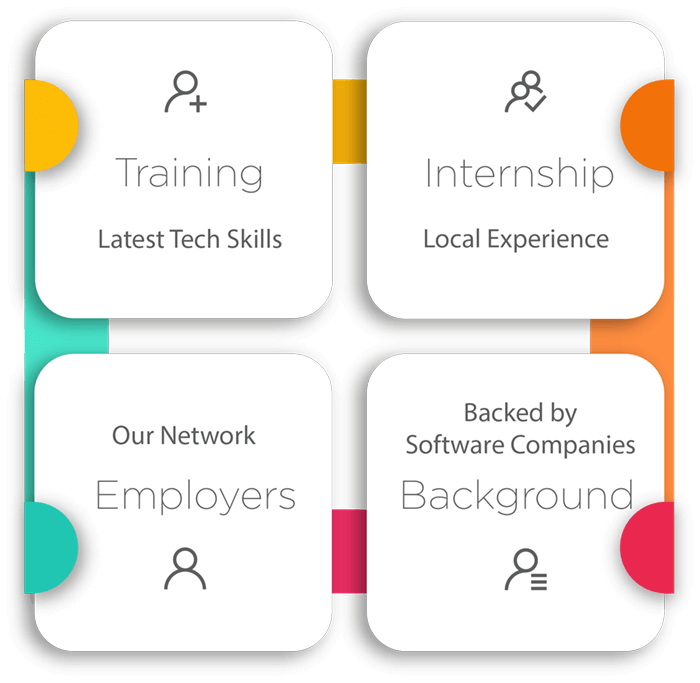 We have been helping career changers, recent IT graduates and people with career gap to start their IT/software careers.
Over the years, we have helped hundreds kick-start an IT/software career. (Verifiable evidences are available on this website)
OUR CORE
We are an innovative software training school backed by global/local software companies. Our ecosystem is an incubation process that supports our participants until they launch a tech career.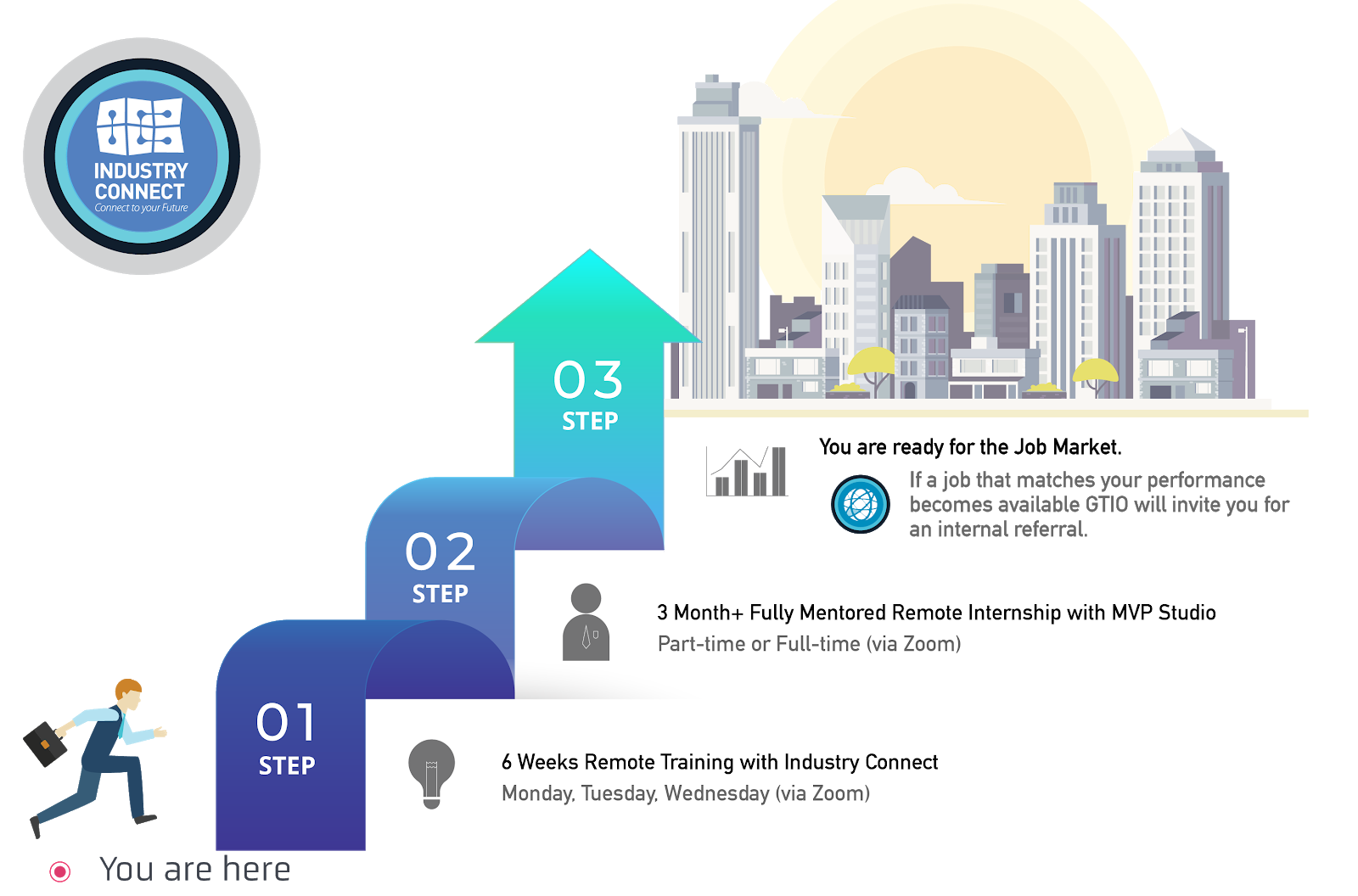 OUR PROGRAMMES
Our Job-Ready training programmes focus on,
Software Development
Business Intelligence (or Data Analyst)
Test Analyst
PROGRAMME STRUCTURE
Six Weeks Training Classes (Practical Tech Skills)
Three Months (or more) Structured Internship on Large Commercial-Scale Projects (Learning enhanced, flexible Hours)
Employer Network (job analysis and internal referral if goals are met)
You can join us via Zoom (live face-to-face meeting) remotely from anywhere and "download" the valuable knowledge & experiences from our tech experts across different tech centres.
Watch 300+ Stories of Career Starters in IT/Software