" I felt they were working really hard and I felt I needed to work hard as well, otherwise I couldn't catch up."
Derek is our latest success story here at Industry Connect!
He was working as a salesman when he joined us, and then we helped him find a job as a software engineer!
Before he started his new career, we caught up with him to ask about his time with us and if he would recommend our programme to others.
Congratulations Derek! Tell us, what was your background before you joined Industry Connect?
I was working as a shop assistant at PB Tech, also providing technical support and service support. I also used to be a computer science teacher, just very basic programming languages and graphic design to all levels.
How did you feel about your internship experience with us?
Actually, everyone is very motivated – they keep moving forward and when I see their status I felt they were working really hard and I felt I needed to work hard as well, otherwise I couldn't catch up the latest technology. I felt I would fall behind because everyone was just so motivated.
Which part of your internship did you enjoy the most?
The Question Hub is really an important source since every time I met my obstacles, first thing is just browse the Question hub.
90% of the time my question would be solved by just browsing Question Hub – everyone had asked similar questions before – and the other 10% might just be a unique computer configuration or a server installation that I just needed to search online to solve.
Apart from Question Hub, I also asked some people using Slack. That's where we shared our experience and talked about the steps. Those private meetings were really helpful.
What would you suggest to people who want to get into the industry?
I would like to say a lot of people feel very stressful because they've only got direction but no solution. They are very stressful and they are very unhappy but my advice is to try to be comfortable with the direction because the direction makes you motivated to do the tasks.
If we give the solution to you directly you will be really lazy. You will stop thinking and just start copy and pasting. It's not working – you need to think by yourself and learn how to find a solution. I think that's the most important thing. From the beginning I was very stressed because I could only give direction and I didn't know what to do.
But after I calmed down, I just divided that big task into small tasks and finish one by one. You will find the solution, yeah that's my advice.
Well thank you Derek, and we're so happy we could help you find a job as a software engineer!
If you have any questions about joining Industry Connect, then please don't hesitate to contact us today!
---
What is Industry Connect?
Industry Connect is an IT/Software Career Launchpad that has everything you need to kick-start your IT/software career in AU, NZ, UK, IE, SG, HK, IN, ID, VN & PH.
Industry Connect's Ecosystem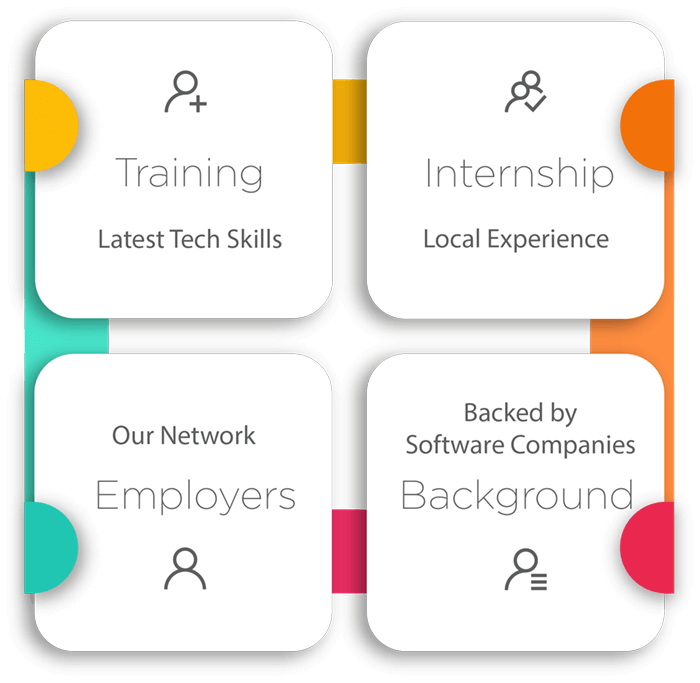 We have been helping career changers, recent IT graduates and people with career gap to start their IT/software careers.
Over the years, we have helped hundreds kick-start an IT/software career. (Verifiable evidences are available on this website)
OUR CORE
We are an innovative software training school backed by global/local software companies. Our ecosystem is an incubation process that supports our participants until they launch a tech career.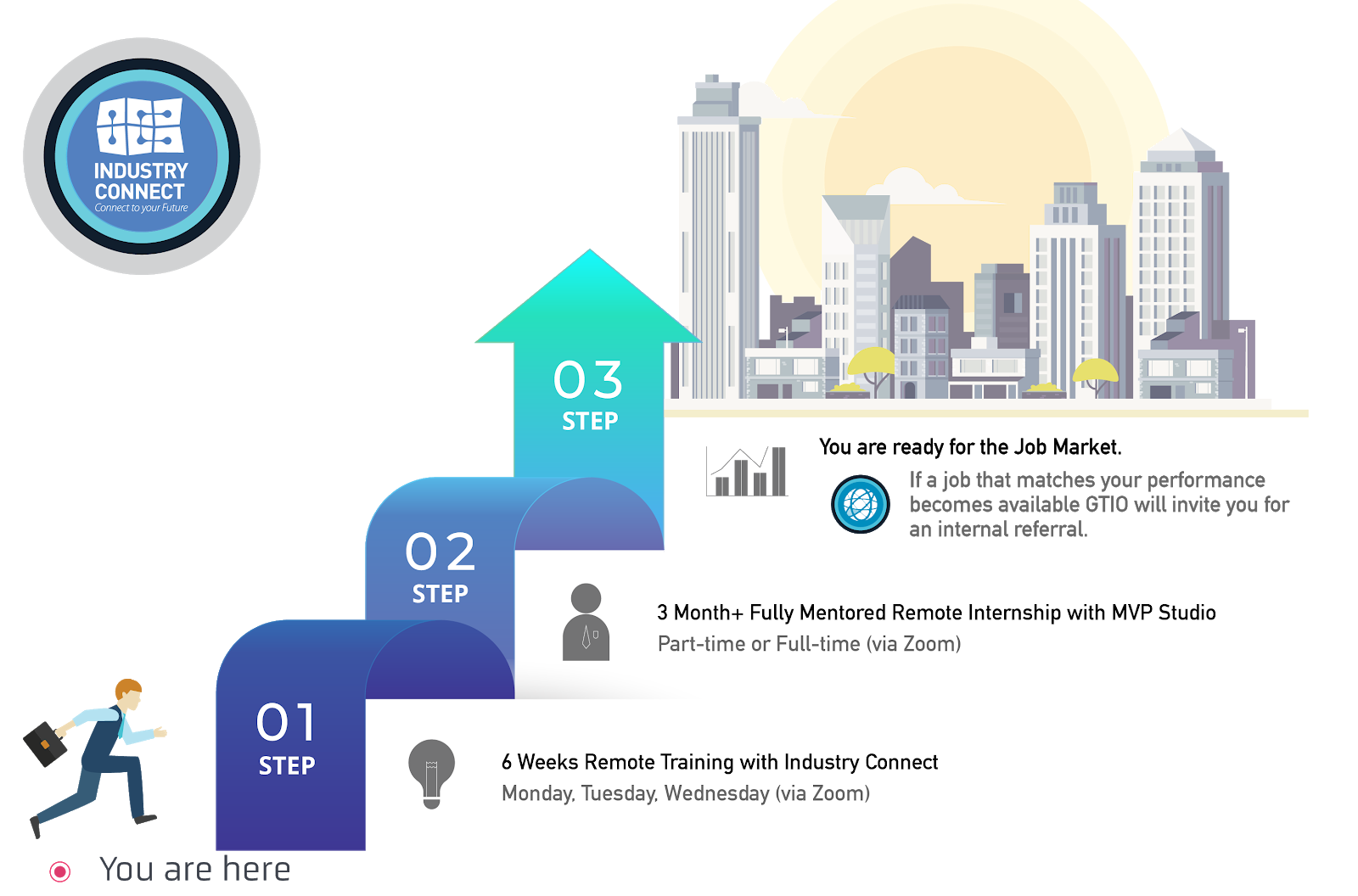 OUR PROGRAMMES
Our Job-Ready training programmes focus on,
Software Development
Business Intelligence (or Data Analyst)
Test Analyst
PROGRAMME STRUCTURE
Six Weeks Training Classes (Practical Tech Skills)
Three Months (or more) Structured Internship on Large Commercial-Scale Projects (Learning enhanced, flexible Hours)
Employer Network (job analysis and internal referral if goals are met)
You can join us via Zoom (live face-to-face meeting) remotely from anywhere and "download" the valuable knowledge & experiences from our tech experts across different tech centres.
Watch 300+ Stories of Career Starters in IT/Software