Industry Connect has helped me to be very hands-on with SQL server, integration services, reporting services as well as Power BI.
Carolina is the latest Industry Connect graduate to launch her career, this time by landing a job as a data engineer.
We caught up with her to ask her to explain in her own words about her time with us and if she would recommend Industry Connect to others.
Congratulations Carolina on your new job as a data engineer! Tell us, how was your experience with Industry Connect?
So basically my experience with MVP has been wonderful from beginning until up to the point now that I'm leaving. The platforms, the technology, the flow, the tasks that are given to us are just amazing.
When you're in Uni, you get to do sometimes a bit of hands-on projects but it does not bring you that experience from the real world like how the segments kind of an insights or analysis that people really use in order to move forward with the business. Industry Connect has helped me and MVP studio has helped me to be very hands-on with SQL server, integration services, reporting services as well as power BI.
And being able to have joined the courting has been amazing because you really get to be hands-on with the team and be able to create everything in an agile environment where you get to create things and you will hit of course blockers along the way but you get to overcome those and work as a team to come up with solutions and documentation and what the best way is to move forward, so it's been really helpful and to be honest I don't see you get this kind of experience while you're studying during Uni, so I'm really grateful.
And plus the community that we have and the support that you have as well from being able to post questions in the Question Hub and having different people answer you with this, you know, helping you out, so the community is really special as well too. It's a safe place, like there is no right or wrong, there is no way of you trying to feel silly you know, this is a silly question as long as you're there to learn and to grow you know to put into perspective too so you can have a career growth that's what matters, so I'm really grateful for the opportunity of being here.
Would you recommend Industry Connect to Everyone?
Oh yes, for sure, a hundred percent, because even though sometimes life gets caught up in the way and sometimes we don't get our first job in the industry we like, like IT, which was my case, at least once you once you start going through the sessions. You get to learn all the little things – human resources and the steps along the way for interviews in order for you to get your dream job, it's just amazing, so yes that's for sure, I'll definitely recommend Industry Connect.
And of course like anything in life, it's a two-way world isn't it so you do your own part and that's how you will be successful. MVP and Industry Connect is there to help you out achieve the best out of you. Just make sure that you get to do your best so you can get to the core team and once you're there don't slack off in any way.
Just make sure that you are participant and you are focused because everything else will start falling into place and when you actually achieve an interview, you are confident enough to explain the whole procedure of how a project works and you don't you won't feel intimidated by the questions.  We don't need to know everything but at least the basics and you'll be able to explain that confidently and you know to achieve your career and your dream.
Thank you Carolina and good luck in your new job as a data engineer!
---
What is Industry Connect?
Industry Connect is an IT/Software Career Launchpad that has everything you need to kick-start your IT/software career in AU, NZ, UK, IE, SG, HK, IN, ID, VN & PH.
Industry Connect's Ecosystem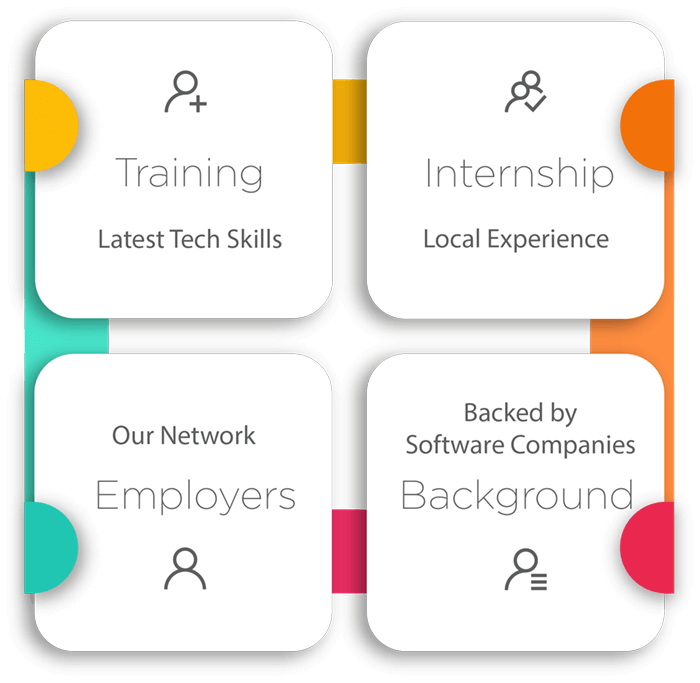 We have been helping career changers, recent IT graduates and people with career gap to start their IT/software careers.
Over the years, we have helped hundreds kick-start an IT/software career. (Verifiable evidences are available on this website)
OUR CORE
We are an innovative software training school backed by global/local software companies. Our ecosystem is an incubation process that supports our participants until they launch a tech career.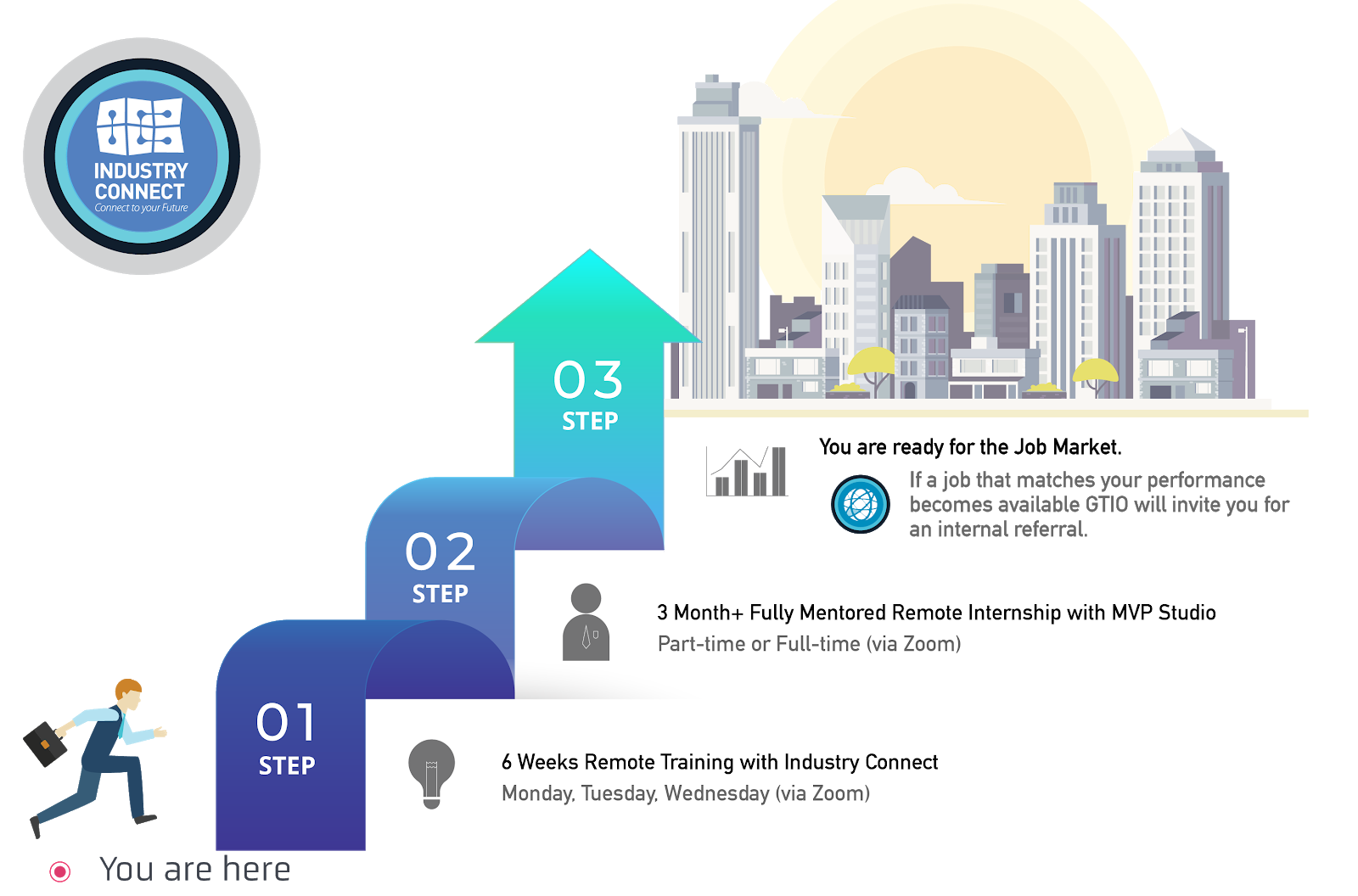 OUR PROGRAMMES
Our Job-Ready training programmes focus on,
Software Development
Business Intelligence (or Data Analyst)
Test Analyst
PROGRAMME STRUCTURE
Six Weeks Training Classes (Practical Tech Skills)
Three Months (or more) Structured Internship on Large Commercial-Scale Projects (Learning enhanced, flexible Hours)
Employer Network (job analysis and internal referral if goals are met)
You can join us via Zoom (live face-to-face meeting) remotely from anywhere and "download" the valuable knowledge & experiences from our tech experts across different tech centres.
Watch 300+ Stories of Career Starters in IT/Software