I would say that industry connect is a very good environment where they allow you to learn and most importantly to stay positive
We have been so successful here in New Zealand that we've now spread across the world, with Industry Connect branches everywhere, from Australia to Ireland.
Our branch in Singapore has recently had some good news; a new job for one of our graduates!
Da Peng Ding just landed a new job as a Management Data Analyst, so before he started we caught up with him to ask about his time with Industry Connect in Singapore.
Congratulations! Tell us, how was your time with Industry Connect?
I would say that industry connect is a very good environment where they allow you to learn and most importantly to stay positive.
This is a place for you to help in the long-term. If you're looking for somewhere then I would say that this is the place where you want to go and where you want to be and most importantly, where you can trust your intuition.
Would you recommend Industry Connect to everyone?
I would definitely recommend them to join because this is a place… I would say it's a once in a life time. It's a place for you to learn and for you to build your experience, and for you to build your own networking experience. I'd recommend it even because it is a good place for you to start.
What would you like to share with us?
I think that in life, you definitely experience the up and down but most importantly is to stay positive and be positive and always persevere.
Great advice! Thank you for your time and good luck in your new job as a Management Data Analyst!
Living in Singapore?
If you are in Singapore and are interested in a career in the IT industry, then talk to us. Through our six-week training program we help you with the small things that you may not realise employers are looking for. And it's not just another generic training program either – we have specific training for your chosen field.
If you're interested in BI, talk to us about our Business Intelligence programme, or if you want to be a test analyst, then we've got a programme for that too.
After the 6 week programme, we set you up with one of our partners on a three-month, mentored internship to gain commercial, industry experience, giving you the vital experience, and the connections, you will need to find a job.
Together we can make you "job ready", so that when a job opportunity presents itself, you can take full advantage of it.
And we don't just kick you out the door when your time is up! We support you all the way through until you get a job placement.
Talk to us about taking the next step in your software career
We are committed to helping you achieve your career vision by finding a software job in Singapore, and our previous successes speak for themselves.
We've helped literally thousands of people launch their careers in the IT industry, some with experience, others starting from scratch.
You get out what you put in, and if you really want a software job in Singapore, you are a hard worker, and are determined, then we will make it happen for you.
So if you're in Singapore and you want a new challenge, then contact us today and start on your path to success as a software developer!
---
What is Industry Connect?
Industry Connect is an IT/Software Career Launchpad that has everything you need to kick-start your IT/software career in AU, NZ, UK, IE, SG, HK, IN, ID, VN & PH.
Industry Connect's Ecosystem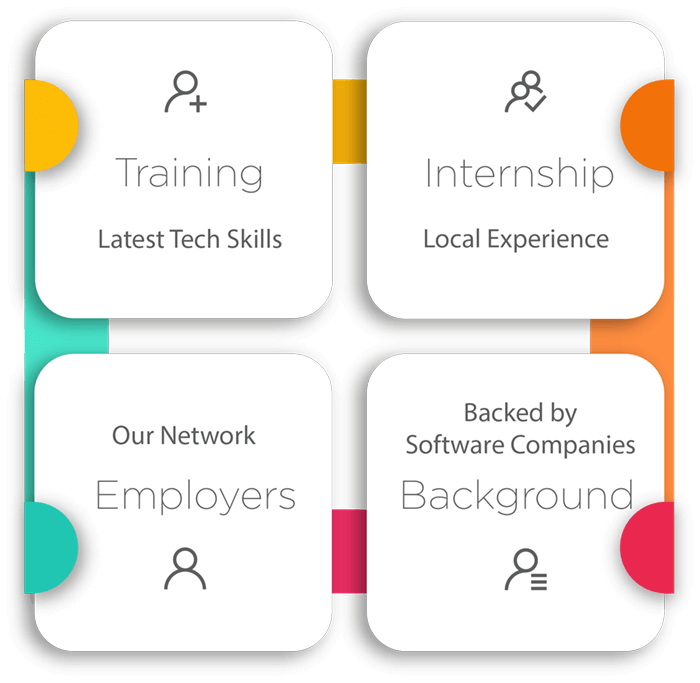 We have been helping career changers, recent IT graduates and people with career gap to start their IT/software careers.
Over the years, we have helped hundreds kick-start an IT/software career. (Verifiable evidences are available on this website)
OUR CORE
We are an innovative software training school backed by global/local software companies. Our ecosystem is an incubation process that supports our participants until they launch a tech career.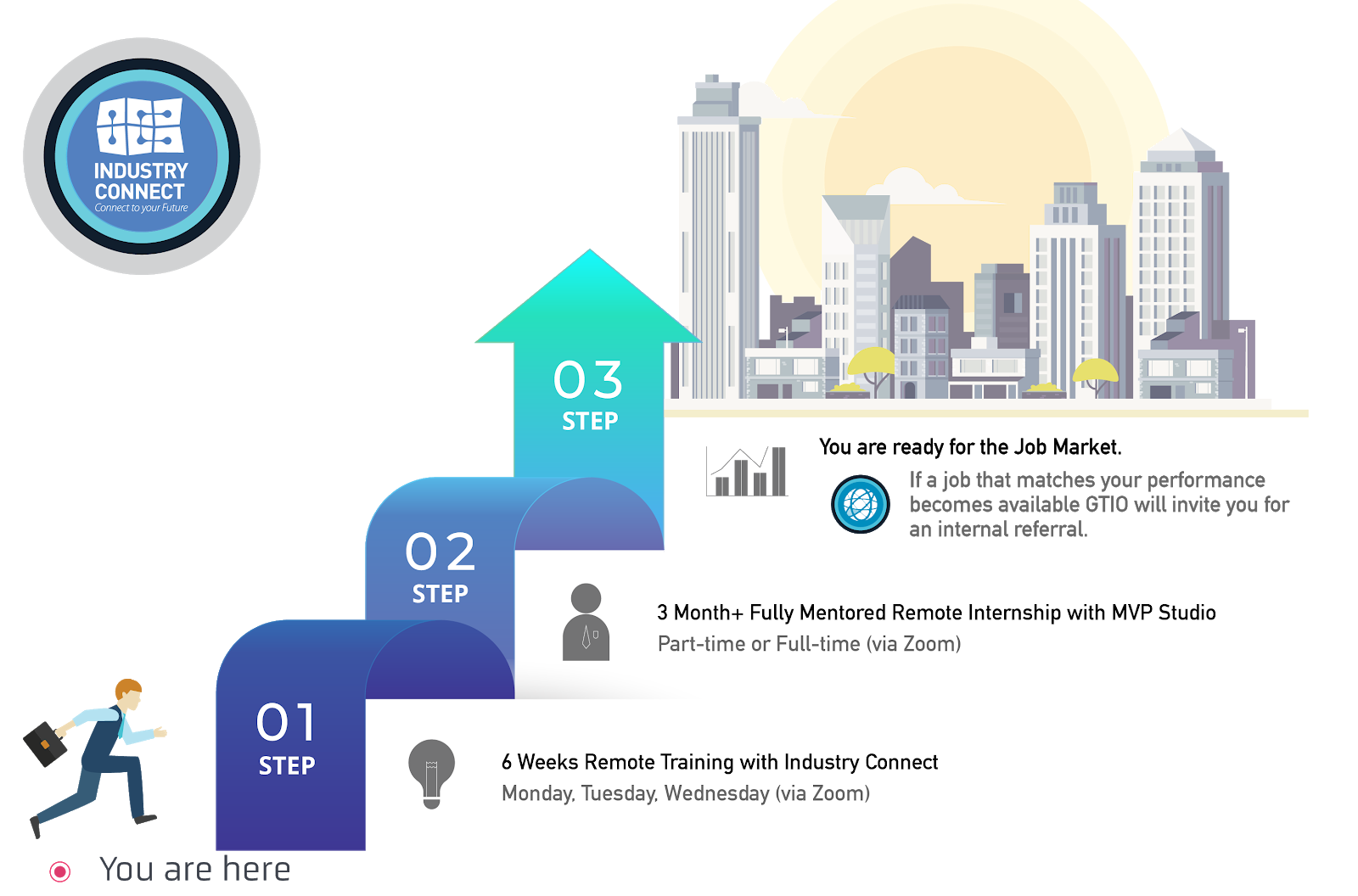 OUR PROGRAMMES
Our Job-Ready training programmes focus on,
Software Development
Business Intelligence (or Data Analyst)
Test Analyst
PROGRAMME STRUCTURE
Six Weeks Training Classes (Practical Tech Skills)
Three Months (or more) Structured Internship on Large Commercial-Scale Projects (Learning enhanced, flexible Hours)
Employer Network (job analysis and internal referral if goals are met)
You can join us via Zoom (live face-to-face meeting) remotely from anywhere and "download" the valuable knowledge & experiences from our tech experts across different tech centres.
Watch 300+ Stories of Career Starters in IT/Software