"Before joining Industry Connect I was totally different, I wasn't very confident, but now I can answer any question about automation."
Finding a regular job can take months. Finding a job that requires a high skill set can take even longer. Padmini joined us and TEN WEEKS LATER landed a job as a software test engineer!
Congratulations on your new job as a software test engineer Padmini! Tell us, what's your background before joining Industry Connect?
Well I'm originally from India and I have my bachelor's of technology in computer science degree. We moved here to New Zealand in 2018, and I worked in Education as a mathematics instructor, part time. I started learning about software testing and then I heard about Industry Connect from one of my friends, so I joined the test analyst programme.
And that was less than 3 months ago! How did you find the six week job ready programme?
My husband is a test engineer, so he was helping me for about 6 months with the basics before I joined the programme. After I joined, my tutors taught me so many things, especially during training, and how to implement the things I learned in training into the projects.
After the six-week programme you moved to an internship with MVP. How did you find moving from theoretical knowledge to an environment where you are tasked with real problems?
Because we learned all those concepts during the programme, we were ready for the real-world problems we faced at MVP. We practiced everything during training, so it was easy to deal with them when they came up.
In the internship we've got a lot of different types of Workshops did you find specific workshops that were really good for you?
Yeah, all the workshops! I attended almost all of them – the Communication Skills workshop, the English at Work workshop, the Presentation Workshop. I've learned a lot of things, like how to speak in public. Before that I wouldn't speak to adults because I'm used to working with kids. It's really helped me, especially in interviews.
What kind of advice or tips would you give people that are looking at getting in to the IT market?
Before joining Industry Connect I was totally different, I wasn't very confident. I would go to interviews and not have much confidence, but now I can answer any question about automation, like what languages we use and what frameworks and everything, so yeah, Industry Connect has made a big difference to my life.
I would tell people not to lose confidence. Keep trying. I got so many rejections but I still moved forward and kept applying. Then I got that one call.
Thank you so much Padmini, and congratulations again! Good luck in your new job as a software test engineer.
---
What is Industry Connect?
Industry Connect is an IT/Software Career Launchpad that has everything you need to kick-start your IT/software career in AU, NZ, UK, IE, SG, HK, IN, ID, VN & PH.
Industry Connect's Ecosystem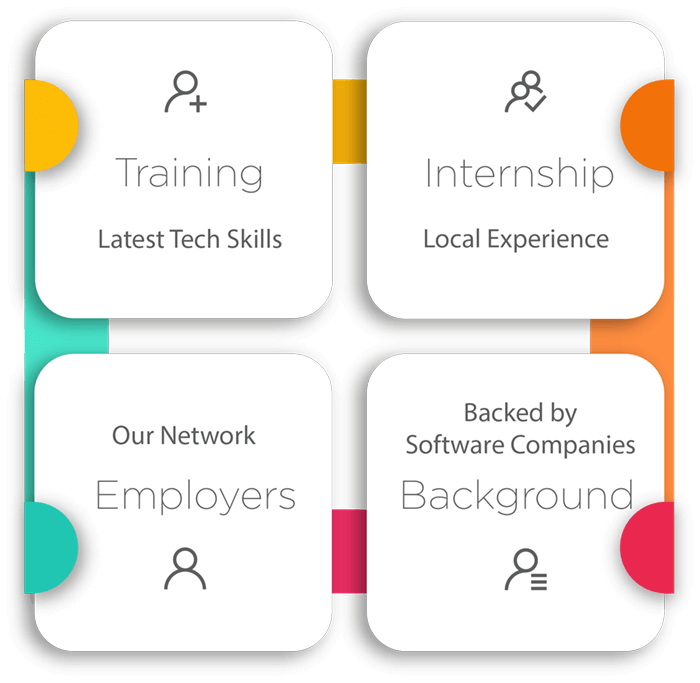 We have been helping career changers, recent IT graduates and people with career gap to start their IT/software careers.
Over the years, we have helped hundreds kick-start an IT/software career. (Verifiable evidences are available on this website)
OUR CORE
We are an innovative software training school backed by global/local software companies. Our ecosystem is an incubation process that supports our participants until they launch a tech career.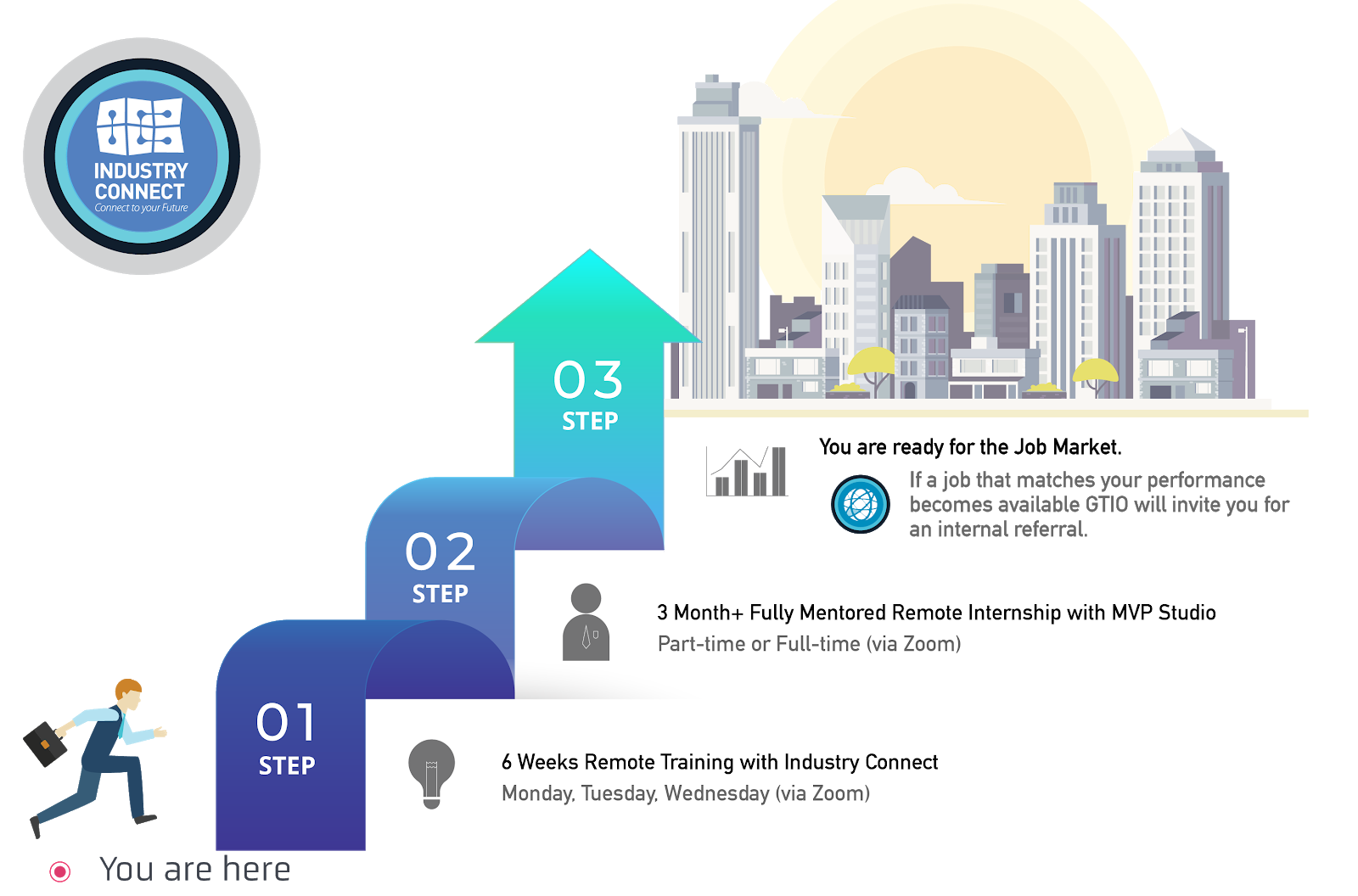 OUR PROGRAMMES
Our Job-Ready training programmes focus on,
Software Development
Business Intelligence (or Data Analyst)
Test Analyst
PROGRAMME STRUCTURE
Six Weeks Training Classes (Practical Tech Skills)
Three Months (or more) Structured Internship on Large Commercial-Scale Projects (Learning enhanced, flexible Hours)
Employer Network (job analysis and internal referral if goals are met)
You can join us via Zoom (live face-to-face meeting) remotely from anywhere and "download" the valuable knowledge & experiences from our tech experts across different tech centres.
Watch 300+ Stories of Career Starters in IT/Software