Once again, one of our graduates has launched their careers after joining Industry Connect. This time it's Lesly who has just landed a job as a BI developer. Before he went off to enjoy his new life, we caught up with him to ask about his time with us and if he had any advice for people looking for a job in the IT sector.
How was your journey at Industry Connect?
Industry Connect differently improved me a lot, especially in terms of soft skills and the way I handled projects, like the scrum meetings.
I was working in a good position in India, and then when I moved, suddenly it was like I was starting anew from zero level, so gradually I lost my confidence to apply for jobs. I got a couple of interviews, but I either underperformed or didn't meet their criteria. And there were a lot of rejections in between, some not even considering my CV.
Then I realised the majority of NZ business is based on Microsoft products, so I started thinking where I needed to start, so I came to Industry Connect and the BI programme.
Then I started learning things, especially the soft skills, learning to talk in a group, because I was a bit shy to talk in a group, especially because there were many people, but it's changed me.
The way I talk, my communication, my attitude – it really helped me. I really appreciate the positive notes used and improved me day by day. That gave me enough confidence to study and perform well.
I started gaining confidence and then I got a surprise interview one day! The day before I was reading those positive quotes and even that started giving me more confidence.
All those tips; what to perform, how to perform in the interview, I really appreciate all those tips, they were really wonderful.
How did Industry Connect help you?
Industry Connect especially helped on the Business Intelligence products, because I had tried to teach myself through YouTube videos and things, but when I started learning in the class from the experts, and then the four weeks of the programme.
It was a very detailed class, and all the sprints, all the tasks, that was really amazing because I had to think a lot of and put a lot of effort into solving them. That's really key, that's what gave me the hands-on experience, and that's what the companies are looking for.
I tried to study myself in the industry, but I never reach even one third of the learning which I achieved here at Industry Connect and MVP. All the sprints and tasks were really helpful.
Would you recommend Industry Connect to everyone?
Yes, yes definitely, because I know if I can achieve these types of learnings, then I know others can. Industry Connect and MVP is the right platform to do that.
Well thank you Lesly and congratulations on your new job as a BI developer!
---
What is Industry Connect?
Industry Connect is an IT/Software Career Launchpad that has everything you need to kick-start your IT/software career in AU, NZ, UK, IE, SG, HK, IN, ID, VN & PH.
Industry Connect's Ecosystem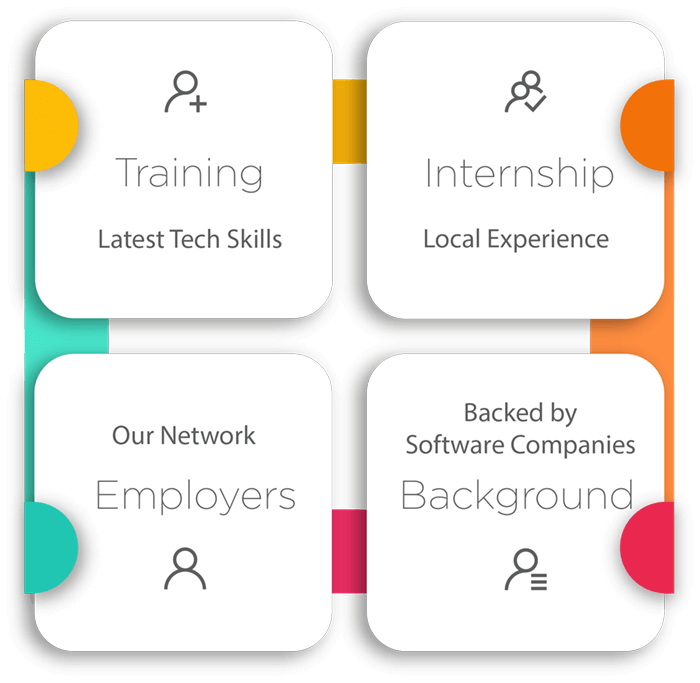 We have been helping career changers, recent IT graduates and people with career gap to start their IT/software careers.
Over the years, we have helped hundreds kick-start an IT/software career. (Verifiable evidences are available on this website)
OUR CORE
We are an innovative software training school backed by global/local software companies. Our ecosystem is an incubation process that supports our participants until they launch a tech career.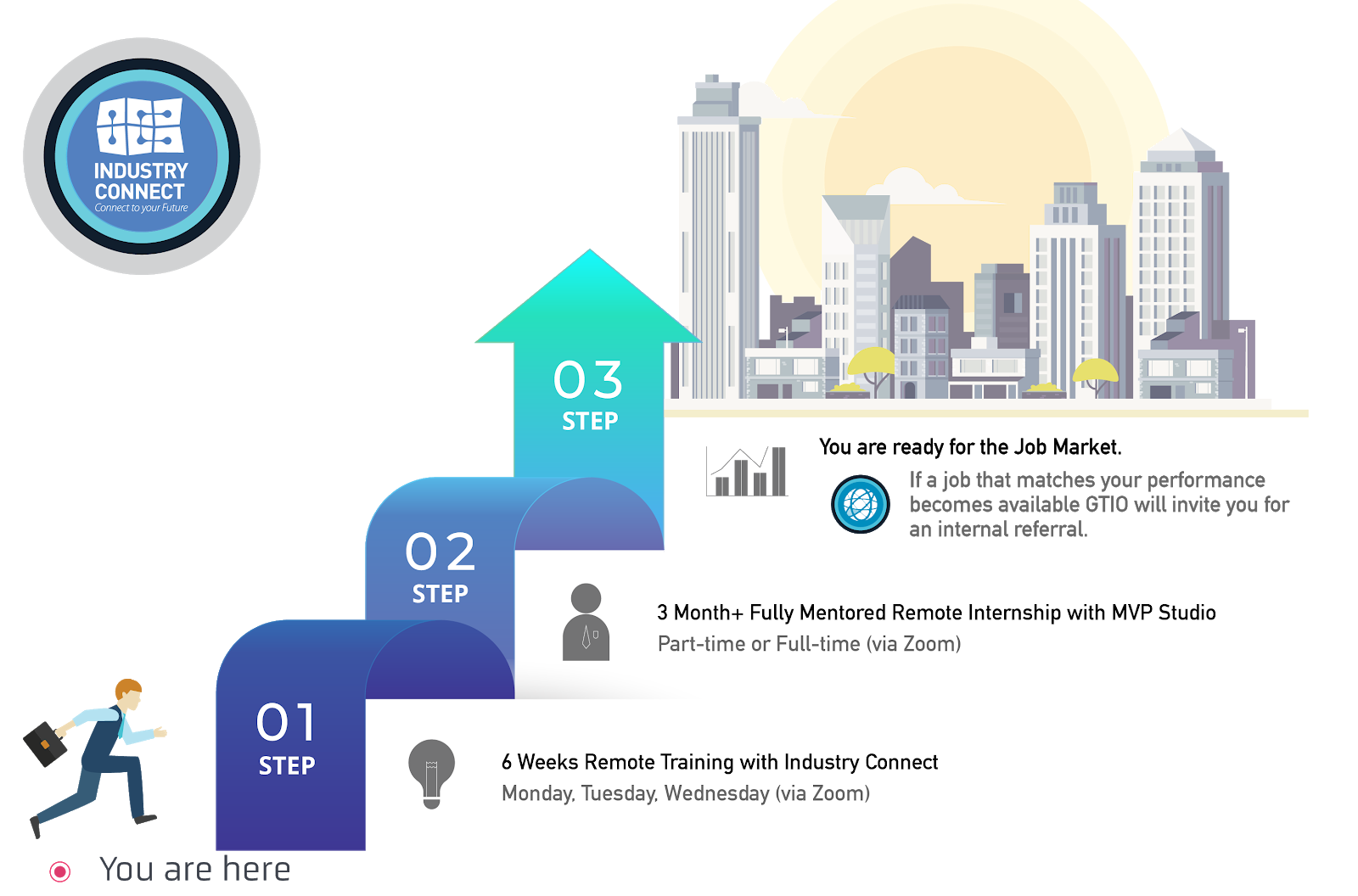 OUR PROGRAMMES
Our Job-Ready training programmes focus on,
Software Development
Business Intelligence (or Data Analyst)
Test Analyst
PROGRAMME STRUCTURE
Six Weeks Training Classes (Practical Tech Skills)
Three Months (or more) Structured Internship on Large Commercial-Scale Projects (Learning enhanced, flexible Hours)
Employer Network (job analysis and internal referral if goals are met)
You can join us via Zoom (live face-to-face meeting) remotely from anywhere and "download" the valuable knowledge & experiences from our tech experts across different tech centres.
Watch 300+ Stories of Career Starters in IT/Software