"I Googled a course I could do here to help me find a job and discovered Industry Connect. I went to their website and saw so many testimonials, so I knew then it was real."
Unfortunately, the internet is filled with false promises, scams and pyramid schemes.
There are plenty of unscrupulous people and companies out there who will happily take your money and then immediately forget about you.
Newly arrived immigrants are perfect victims for these kinds of con-artists, because they need help to get on their feet after starting fresh in a new and scary country.
They'll promise you training and a job, although in the small print they'll make sure to say they're not responsible for either, and then as soon as your cheque clears, they'll move on to their next victim.
This is why it is essential to check the testimonials and recommendations of a company before signing up.
Here at industry Connect, we actively encourage you to listen to our past graduates, hear their stories, and then decide if we're right for you.
How you know you can trust us
We have literally helped hundreds of people find work through our programmes, and each and every one is happy to tell you about their time here.
Our YouTube channel has over a hundred video testimonials of past graduates explaining how we helped train them, find an internship for them, and then help them land a job. 
Most of our participants are from overseas, and are shocked to discover that even though they have experience in software development, they can't even get an interview here in New Zealand because they have no local experience.
Real people, Real stories, and some of them really wanted us to record their words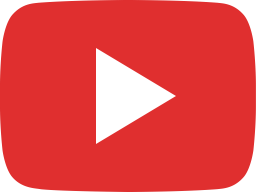 [New Zealand] Padmini secured a Software Test Engineer position in ONLY 2 1/2 months!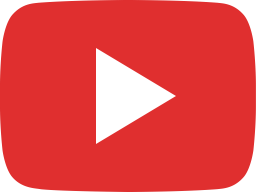 [New Zealand] Harika secured a job as a Senior Test Analyst after a 5 Year career break!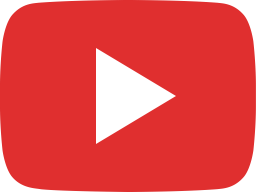 [Singapore] Jia Le secured a job as a QA Engineer in ONLY 5 Months!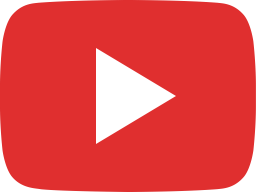 [New Zealand] Amit Goyal secured a Data Analyst role in ONLY 4 MONTHS!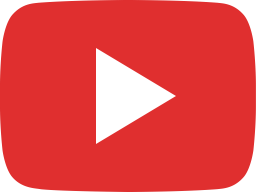 [New Zealand] Manash Das secured a Data Analyst role in only 6 Months!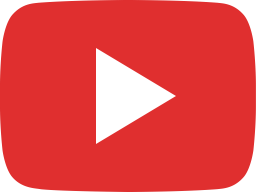 [New Zealand] Shay Sarkeshiki secured a job as a BI Developer

Find out how to verify our results
We change that through our internships, as well as giving training in soft skills, including interview techniques. 
The results speak for themselves, with our graduates finding jobs on a weekly basis.
Why choose Industry Connect
Over the last 6 years, Industry Connect has helped hundreds of people start their new career in software development, both newly arrived immigrants, recent graduates, and anyone looking for a career change.
Once you signed up for any of our programme, you will continuously learn the in-demand skills, improve your soft skills and communication, work with our masters on commercial projects to gain the valuable local experience and receive opportunities from our platform.
Industry Connect was established by cutting edge software companies whereby the IT/Software Job Ready Programmes (6 weeks) teach the participants the necessary skills required by the current IT/Software job market in Australia and New Zealand. 
Upon completion of one of our 6-week Programmes, you will be allocated a 3-month mentored internship working on a real-world, commercial project to gain the experience necessary for success.
Join our next online session and see for yourself!
If you are interested in up-skilling yourself, gaining local experience, and starting on your journey as a software developer, then why not join us for our next online information session!
Juanita Strydom, the General Manager of Industry Connect, will be online on Wednesday evenings, 7:00 pm NZ time, 5.00pm Australia Eastern Standard time and 8:00am UK time.
Joining her will be the Industry Connect team members, as well as the owners of successful software companies, all of whom are ready to answer any questions you may have.
The gang will explain who we are, what our programmes are, and how you can join us. 
To secure your seat in the info interview session, simply click here and fill out the form and we'll be in touch to confirm your invitation!
Don't be fooled by con-artists offering false promises! Come see the experts!
---
What is Industry Connect?
Industry Connect is an IT/Software Career Launchpad that has everything you need to kick-start your IT/software career in AU, NZ, UK, IE, SG, HK, IN, ID, VN & PH.
Industry Connect's Ecosystem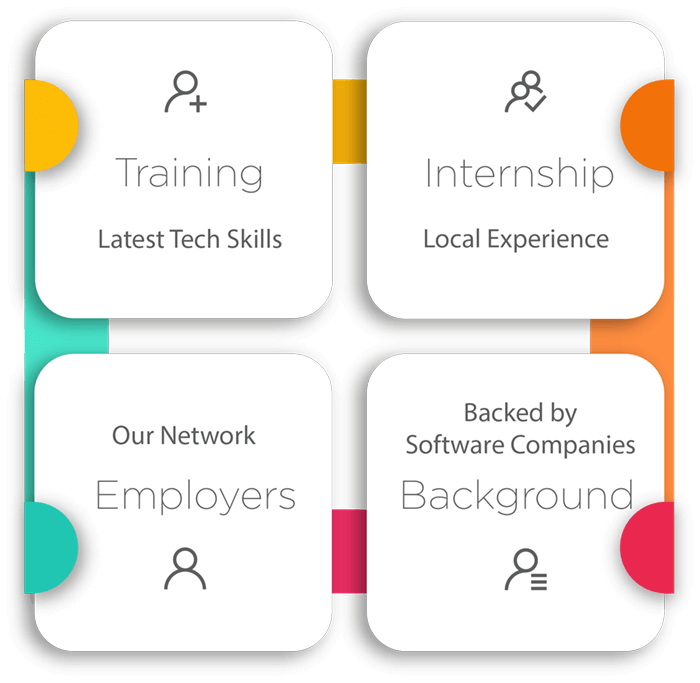 We have been helping career changers, recent IT graduates and people with career gap to start their IT/software careers.
Over the years, we have helped hundreds kick-start an IT/software career. (Verifiable evidences are available on this website)
OUR CORE
We are an innovative software training school backed by global/local software companies. Our ecosystem is an incubation process that supports our participants until they launch a tech career.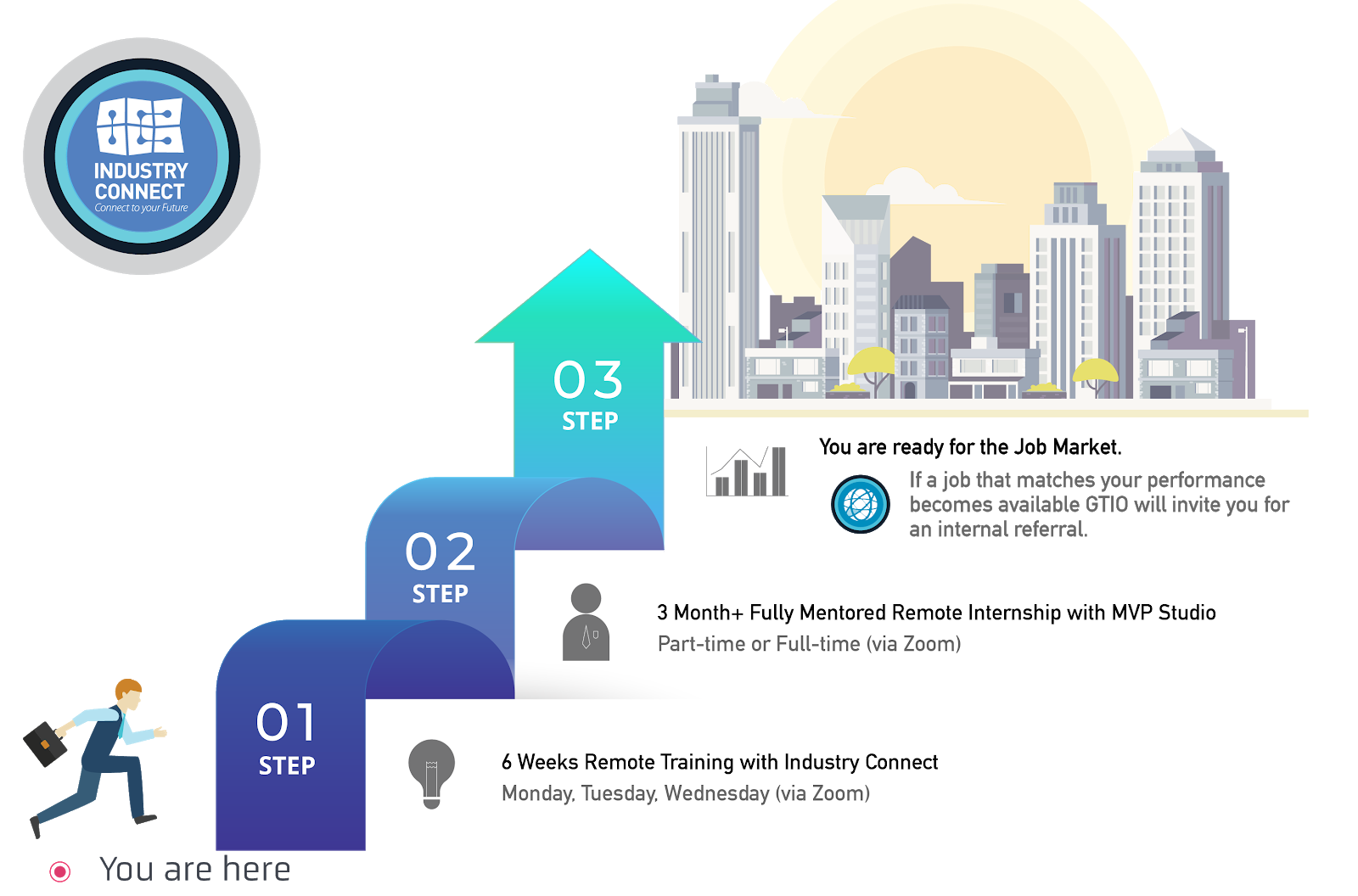 OUR PROGRAMMES
Our Job-Ready training programmes focus on,
Software Development
Business Intelligence (or Data Analyst)
Test Analyst
PROGRAMME STRUCTURE
Six Weeks Training Classes (Practical Tech Skills)
Three Months (or more) Structured Internship on Large Commercial-Scale Projects (Learning enhanced, flexible Hours)
Employer Network (job analysis and internal referral if goals are met)
You can join us via Zoom (live face-to-face meeting) remotely from anywhere and "download" the valuable knowledge & experiences from our tech experts across different tech centres.
Watch 300+ Stories of Career Starters in IT/Software