If you're trying to find a job as a BI developer, then you should take a page out of Liz's book and join Industry Connect.
She's just secured herself a job thanks to our programme, and before she left to start her new career, we gave her a call to ask about her time with us.
First of all, congratulations on finding a job as a BI developer! Tell us about your journey with Industry Connect.
Before joining Industry Connect and MVP Studio, I did a mini-course about SQL. After I finished that I didn't know what to do, so my lecture at the time, she recommended Industry Connect to me because her husband tried it and he found it really useful.
So I decided to give this a try and when I tried the industry connect I knew like the concept of data analysis and BI developer like more clearly. I knew what I needed to do and what a real-life job is like and the tools all the companies around the world use.
The first six weeks of training in Industry Connect was really useful. Ally and Frank were really helpful, and they tried to convey all the knowledge that they know to the students, so I'm really grateful to have them as my trainers. When I finished the 6 week training, I started the internship with MYP Studio.
The first task was an onboarding task, and it wasn't that hard which I thought was really good, because if it started with something difficult, I think I would've lost interest in the field. I finished the task within the deadline and I moved to the competition task and the advanced tasks.
I think the task is designed to provide you with real-life training, like Power BI to build a dashboard or the data warehouse concept. It gets more people in the same batch and then you have teamwork.
And then you've also got a mentor! If you get stuck or anything then you have someone you can ask or you can just join the chat for support. And if you feel like your English isn't good enough, you can join the Monday Team V and do English with Diante.
They also review your CV which is really nice!
It was a very good journey and I got to learn about more data analytics and the people who work in it, so yeah it's very good.
Would you recommend Industry Connect to everyone?
Yes, of course! 100% I would recommend Industry Connect. In fact, I already did! I recommended to my friend and two other colleagues.
They wanted to resign their jobs and get int business analysis or data analysis, and I told them "ok, instead of doing the qualification for 1, 2 or even 3 years for a Bachelor's, why don't you just try Industry Connect because you already have the experience and knowledge in the field. It only takes a few months, like 6 months, the learning journey is shorter."
So yeah, I've already recommended around 3 people and they're having a look.
Everyone is just so supportive, so if you get stuck, just ask a teammate – it's a very good environment for learning, so yeah I recommend Industry Connect 100%.
Great stuff Liz, and congratulations again on finding a job as a BI Developer.
If you would like to know more about how we can help you launch your career in the IT world, then please don't hesitate to contact us today.
---
What is Industry Connect?
Industry Connect is an IT/Software Career Launchpad that has everything you need to kick-start your IT/software career in AU, NZ, UK, IE, SG, HK, IN, ID, VN & PH.
Industry Connect's Ecosystem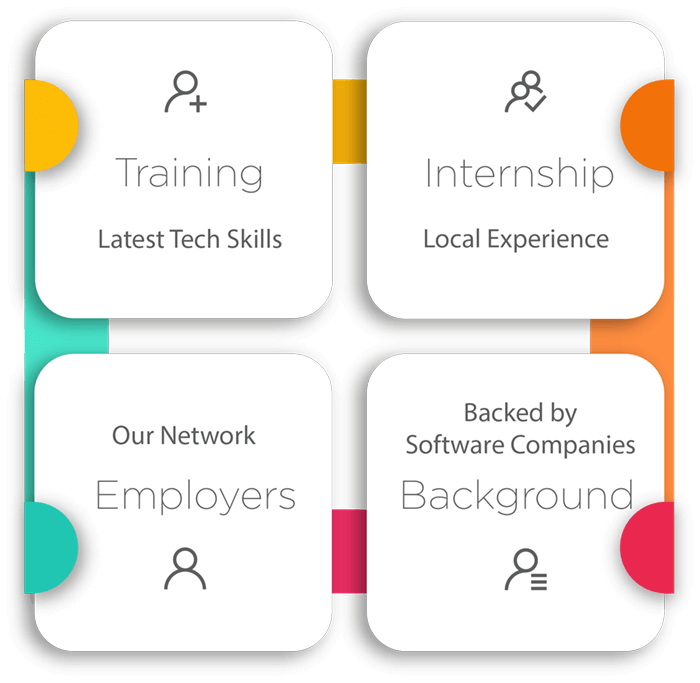 We have been helping career changers, recent IT graduates and people with career gap to start their IT/software careers.
Over the years, we have helped hundreds kick-start an IT/software career. (Verifiable evidences are available on this website)
OUR CORE
We are an innovative software training school backed by global/local software companies. Our ecosystem is an incubation process that supports our participants until they launch a tech career.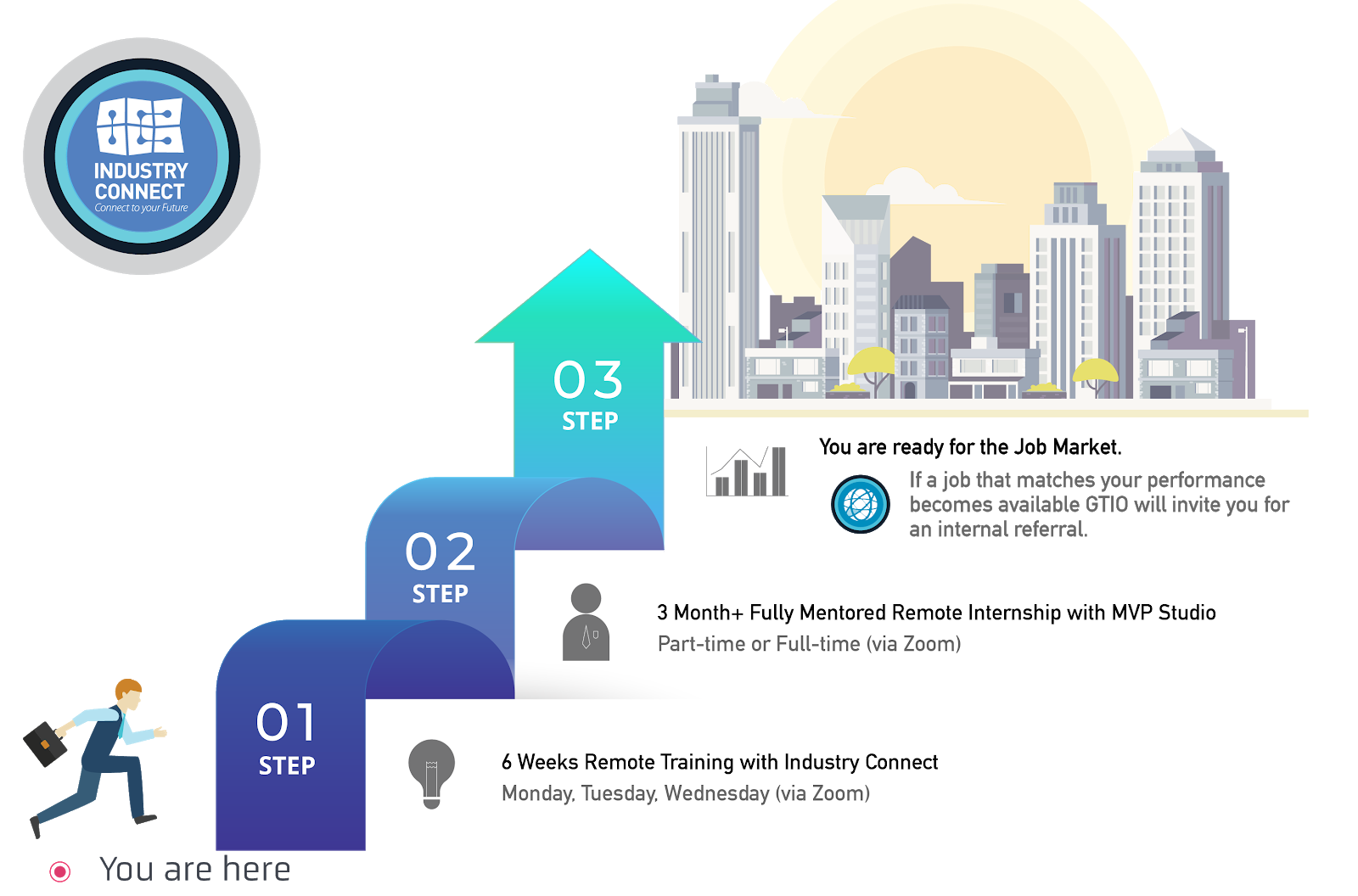 OUR PROGRAMMES
Our Job-Ready training programmes focus on,
Software Development
Business Intelligence (or Data Analyst)
Test Analyst
PROGRAMME STRUCTURE
Six Weeks Training Classes (Practical Tech Skills)
Three Months (or more) Structured Internship on Large Commercial-Scale Projects (Learning enhanced, flexible Hours)
Employer Network (job analysis and internal referral if goals are met)
You can join us via Zoom (live face-to-face meeting) remotely from anywhere and "download" the valuable knowledge & experiences from our tech experts across different tech centres.
Watch 300+ Stories of Career Starters in IT/Software