"Even though I have years of experience, I still learn every day."
Santa has come early this year with the news that another one of our interns has launched their career!
This time it's Minh Nguyen who has found a job as a full-stack engineer, so we caught up with him before he headed off into the sunset to ask about his thoughts on Industry Connect.
How was your internship with Industry Connect?
Because the tech-stack isn't similar to the stack I'm currently working on, the technical isn't helping me that much, my problem isn't technical. When I signed up with MVP Studio, my problem was more about how to connect with people in conversation. I found out that sometimes when I ask a question I can really, really confuse the other person.
So yeah, that helped me point out my weakness and helped improve my English skills, how I communicate with people and overall my professional attitude when working. So that's what I liked and what I gained from the internship process.
What part of the internship did you find the most beneficial?
First of all is how the tasks were assigned, work and then creating a pull request and how even the naming branch. Everything was documented very well and it helped me a lot. I hope every company has documents like that!
My session with Ray helped me out a lot, after that I understood what was my true weakness. Before that I was kind of worried too much about my technical skills but forgot about my soft skills and communication. That session reminded me how bad I was at English and here I have a lot of time to focus on my weaknesses.
How do you feel the internship has been remotely?
Working remotely made me more familiar with self-time control and gave me more responsibility to the task itself. Unlike an office you have your colleagues around and limited access to entertainment and distractions.
Working from home is tough, you have to stay focused and also stay active in order to reach out to other people and solve problems. You can't just walk into another room to speak to someone, you need to be more pro-active.
What would you suggest to people who want to get into the IT industry?
I would say two things.
Firstly, computer science is very important to the industry we're working in.
Secondly, keep trying. Even though I have four years of experience till now, I still learn every day, and that's how we work in this environment.
Would you recommend Industry Connect to everyone?
Yeah, sure I would, 100%. I would recommend this course for a few reasons, especially the price compared to other courses. The Code Course is about 15 or 20 grand or something.
Secondly is the length, it's only three months. Most courses are at least six.
Thirdly because of all the experience I've gained from my internship is invaluable in the application for a new role because it's all based in a real project.
Well thank you Minh and good luck in your new job as a full-stack engineer.
If you would like to know more about how we can help you join the IT industry then contact us today!
---
What is Industry Connect?
Industry Connect is an IT/Software Career Launchpad that has everything you need to kick-start your IT/software career in AU, NZ, UK, IE, SG, HK, IN, ID, VN & PH.
Industry Connect's Ecosystem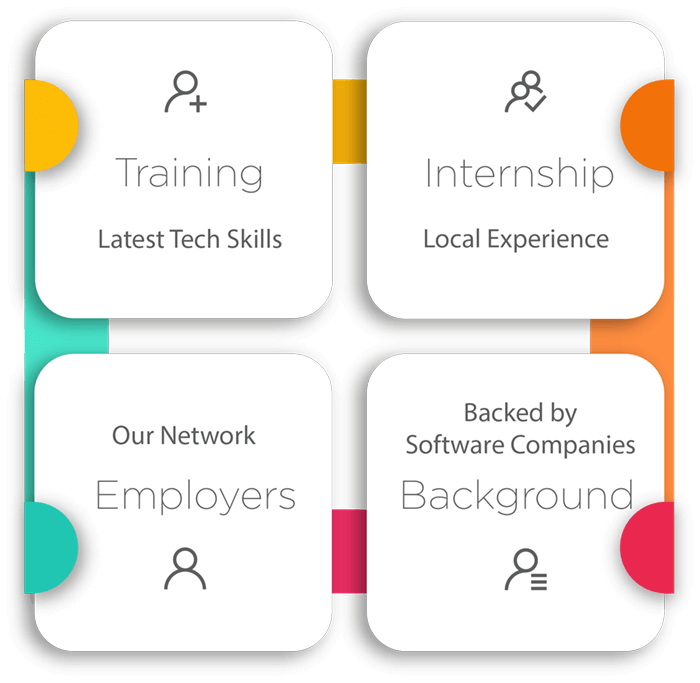 We have been helping career changers, recent IT graduates and people with career gap to start their IT/software careers.
Over the years, we have helped hundreds kick-start an IT/software career. (Verifiable evidences are available on this website)
OUR CORE
We are an innovative software training school backed by global/local software companies. Our ecosystem is an incubation process that supports our participants until they launch a tech career.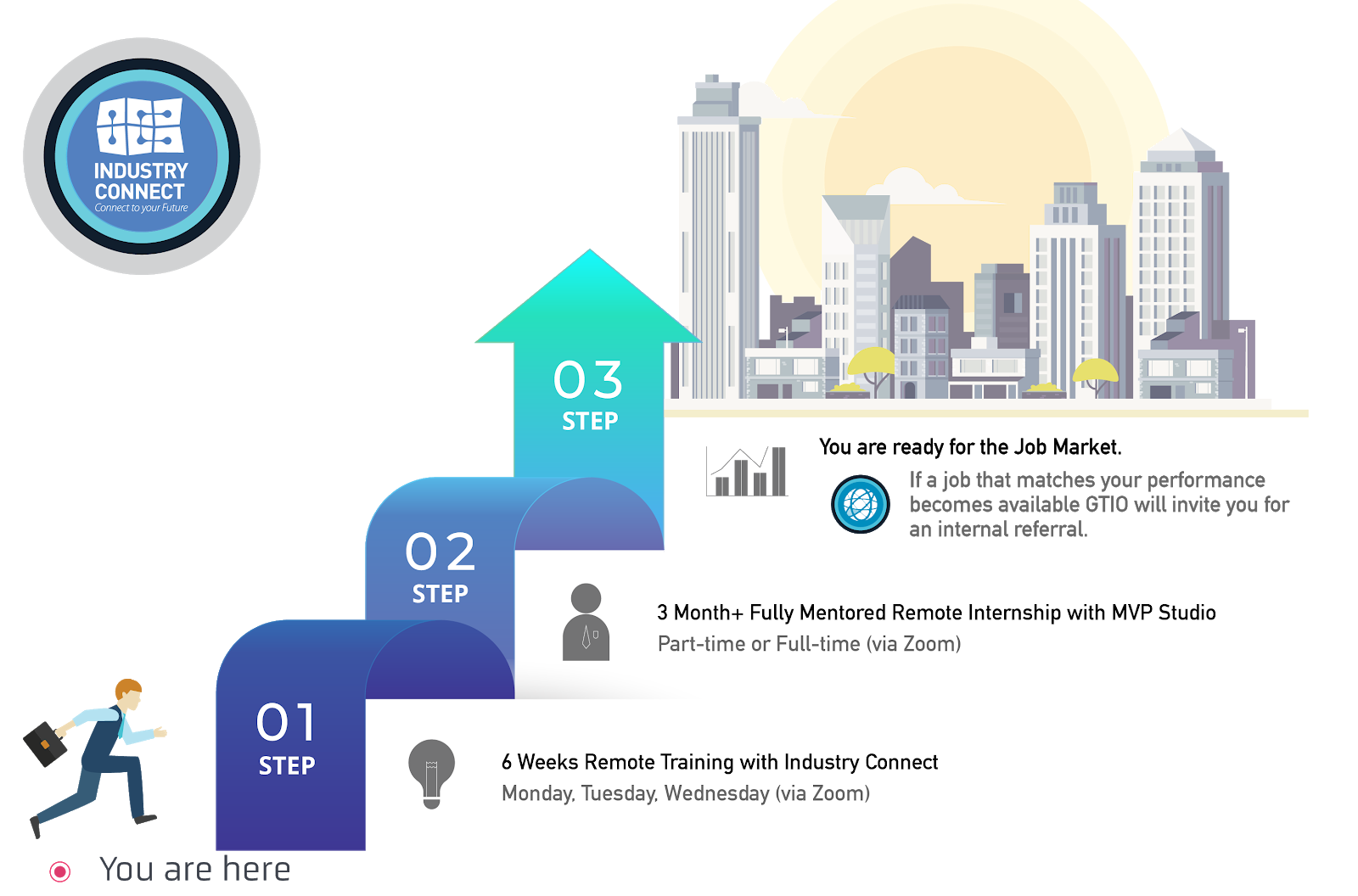 OUR PROGRAMMES
Our Job-Ready training programmes focus on,
Software Development
Business Intelligence (or Data Analyst)
Test Analyst
PROGRAMME STRUCTURE
Six Weeks Training Classes (Practical Tech Skills)
Three Months (or more) Structured Internship on Large Commercial-Scale Projects (Learning enhanced, flexible Hours)
Employer Network (job analysis and internal referral if goals are met)
You can join us via Zoom (live face-to-face meeting) remotely from anywhere and "download" the valuable knowledge & experiences from our tech experts across different tech centres.
Watch 300+ Stories of Career Starters in IT/Software