"Enroll with Industry Connect and give it 100% and you will not regret it."
Sometimes people can job-hunt for years without success, but for others, success lands right at their feet! It's not a coincidence that most of our interns and graduates find a job sooner rather than later, but Pooja has surprised even us by landing an automation test analyst job after only a month on the internship!
We caught up with her to ask about her time with Industry Connect and if she had any advice for others in the same position she was in before she started.
First of all Pooja, congratulations! Tell us a little bit about yourself before you joined us and secured an automation test analyst job.
My background was not in testing, so it was a hard learning process for me. My previous experience was all manual, no automation. I started looking for a job back in 2019, but most places wanted testing experience, so I got a lot of rejections. That's when I found Industry Connect.
And how did you find us?
I had some friends that did a degree at AUT and I recognised them in your videos! They got a job through you and so I thought I'd try. I wanted to learn automation and this was a good platform to do it.
Did you have any kind of programming experience? Did you know any languages before joining us?
Back in my college days I had some experience, but I didn't like it, but now I've gained a lot of knowledge, even on the six week programme.
And how did you find that six week job-ready programme?
Very helpful. Our tutor was always very helpful, always happy to answer all your questions, I liked the way he taught us, even from the very beginning we could understand what was happening. It's good because they're not just tutors, they're actually working in the industry.
How did you find the Slack community?
It was really good because when our class finished we had to practice. We used Slack to ask questions and everything. It was a great place to connect with tutors and other classmates. I've made some good friends there and I will stay in touch with them.
How did you find the transition from the programme to the internship with MVP Studio?
It was good! I had a mentor and he gave me an onboarding task and after I submitted it, it was accepted, so after that I thought I was ready to apply for jobs, so I did!
That's fantastic! What where your highlights of Industry Connect?
It's a good platform. They have great workshops other than development, things you wouldn't normally find. Things like communications skills, CV writing, life skills, confidence and public speaking, interviewing skills… it was all really very good.
What advice would you give someone who was in your position before you joined Industry Connect?
I would say it's a really good platform. If you are struggling and you get a lot of rejections, don't worry about it. Enroll with Industry Connect and give it 100% and you will not regret it. If you learn all the skills and knowledge they offer you, then you'll crack it.
Thank you Pooja and congratulations again on your new automation test analyst job!
---
What is Industry Connect?
Industry Connect is an IT/Software Career Launchpad that has everything you need to kick-start your IT/software career in AU, NZ, UK, IE, SG, HK, IN, ID, VN & PH.
Industry Connect's Ecosystem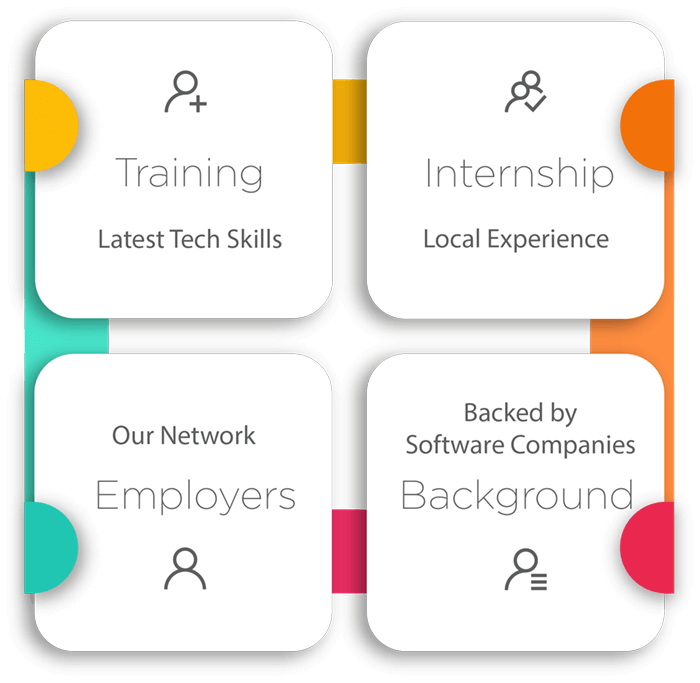 We have been helping career changers, recent IT graduates and people with career gap to start their IT/software careers.
Over the years, we have helped hundreds kick-start an IT/software career. (Verifiable evidences are available on this website)
OUR CORE
We are an innovative software training school backed by global/local software companies. Our ecosystem is an incubation process that supports our participants until they launch a tech career.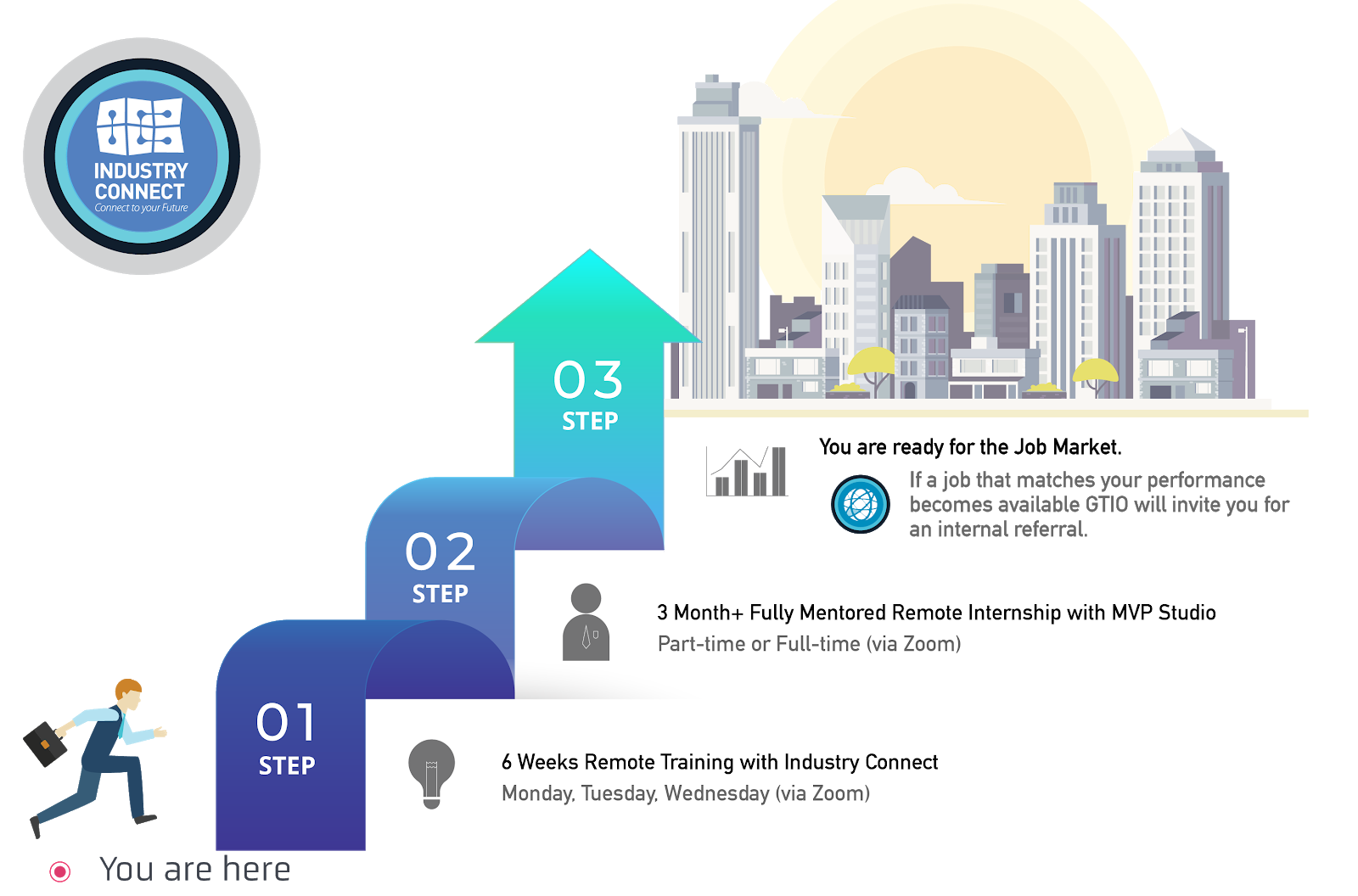 OUR PROGRAMMES
Our Job-Ready training programmes focus on,
Software Development
Business Intelligence (or Data Analyst)
Test Analyst
PROGRAMME STRUCTURE
Six Weeks Training Classes (Practical Tech Skills)
Three Months (or more) Structured Internship on Large Commercial-Scale Projects (Learning enhanced, flexible Hours)
Employer Network (job analysis and internal referral if goals are met)
You can join us via Zoom (live face-to-face meeting) remotely from anywhere and "download" the valuable knowledge & experiences from our tech experts across different tech centres.
Watch 300+ Stories of Career Starters in IT/Software