"This is the easiest pathway to land a very nice job here in New Zealand."
Bit.Country enables everyone to start their own metaverse for their social groups using the 3D world, NFTs, build communities-to-earn, and takes community engagement to a new decentralized dimension on Web3.0.
Bit.Country is a Metaverse as a Service Platform – MaaS, where users can launch their own metaverse project in 12 seconds. Industry Connect graduate Vuk Stanojevic recently started a job as a software developer with Bit.Country and he recently gave us his time to talk about his experience with us.
Thanks for joining us Vuk! Tell us a bit about yourself.
I'm a software developer at big country and metaverse network. My software journey started with Industry Connect in 2018 where I completed the job-ready program and within six months I landed my first job in the industry.
Industry connect has helped me gain the experience to land the first job, because as you all know it's very difficult landing a first job if you don't have experience – because you can't get that first job because you don't have the experience – so this is a really great way to break the cycle and also learn not just software skills but soft skills.
What was the best part of Industry Connect?
The greatest part of Industry Connect was actually working inside a real company on a real project for real clients and getting that mentorship and advice from real software developers. That's great because it's something really good to put on your CV and to have a taste of what the industry is like.
Do you have any advice for someone who wants to get into software development or someone who is looking for a job but can't get their foot in the door?
My advice for anyone wanting to even get into software, or if you do have a bit of software knowledge and just want to take it to the next level, is just to be patient, work hard and definitely sign up to Industry Connect as soon as possible! It would be it is the easiest pathway to land a very nice job here in New Zealand.
Well thank you very much Vuk, and good luck with your new job as a software developer at Bit.Country!
---
What is Industry Connect?
Industry Connect is an IT/Software Career Launchpad that has everything you need to kick-start your IT/software career in AU, NZ, UK, IE, SG, HK, IN, ID, VN & PH.
Industry Connect's Ecosystem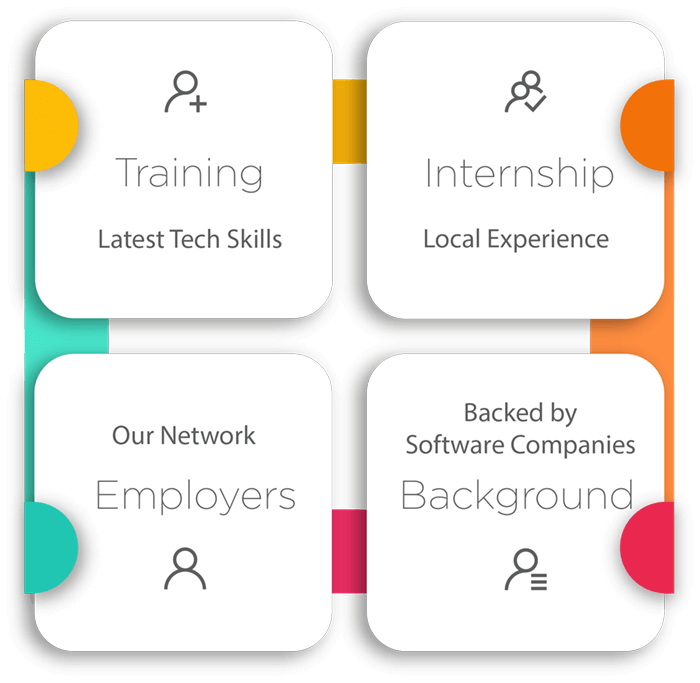 We have been helping career changers, recent IT graduates and people with career gap to start their IT/software careers.
Over the years, we have helped hundreds kick-start an IT/software career. (Verifiable evidences are available on this website)
OUR CORE
We are an innovative software training school backed by global/local software companies. Our ecosystem is an incubation process that supports our participants until they launch a tech career.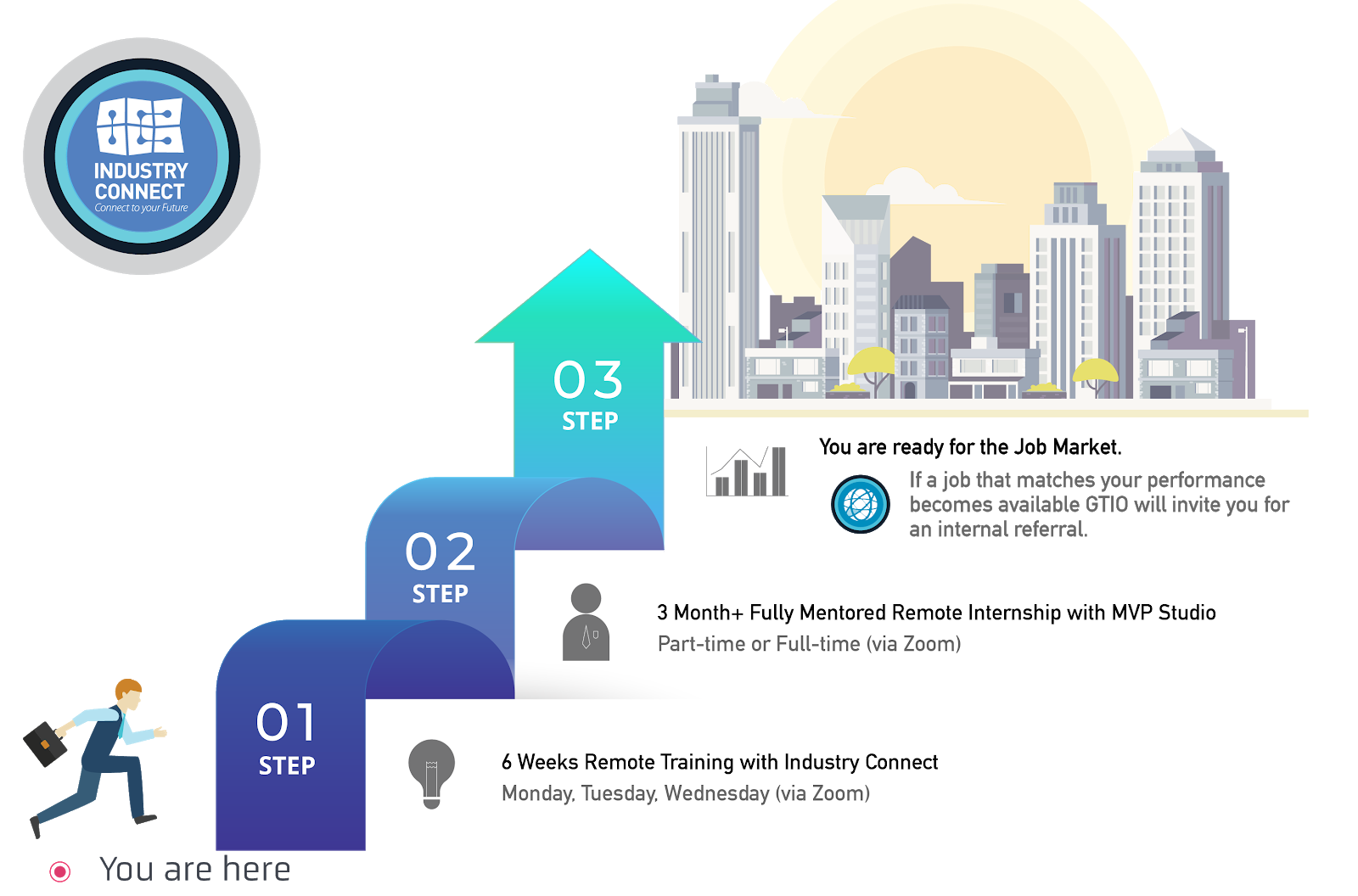 OUR PROGRAMMES
Our Job-Ready training programmes focus on,
Software Development
Business Intelligence (or Data Analyst)
Test Analyst
PROGRAMME STRUCTURE
Six Weeks Training Classes (Practical Tech Skills)
Three Months (or more) Structured Internship on Large Commercial-Scale Projects (Learning enhanced, flexible Hours)
Employer Network (job analysis and internal referral if goals are met)
You can join us via Zoom (live face-to-face meeting) remotely from anywhere and "download" the valuable knowledge & experiences from our tech experts across different tech centres.
Watch 300+ Stories of Career Starters in IT/Software