"Just actually working on a real project basically, that was the most important thing."
If you don't think experience is important when it comes to finding a job, then just wait until your first interview!
That is of course, if you even get an interview.
There are hundreds of graduates out there, all applying for the same jobs, so what's going to help you get the position ahead of them?
Real-world experience is the answer.
Having worked on live projects is the quickest way to get the attention of any potential employer.
But how do you get experience without first getting a job?
That's where we come in.
Industry Connect offer special "job-ready" programmes, helping you get a thorough understanding of the current IT market and what you need to start your career. After the programme has finished, we'll place in an internship where you will work on live projects, gaining that invaluable real-world experience that employers are looking for.
But don't just take our word for it, listen to a recent graduate Calum who just landed a job as a software developer after joining us.
So how did Industry Connect help you?
Frameworks. The pathway usually you learn a framework very well and then from there, once you start making things, you can kind of go back and recover the fundamentals. You kind of understand what you need them for, you understand the problem you're trying to solve.
And of course you reach a wall pretty quickly unless you find a good open source project to contribute to. The only code bases that you're working with are those that you build yourself, and they are necessarily usually pretty small, so to get on to an actual codebase the size of a small/medium commercial product was definitely the most useful thing for me.
And to figure out what you need to scale an application, what is best practices in terms of architecture, what things you'd like Message Queuing Services (I didn't even know they existed before I did Talent onboarding) just things like that. Just actually working on a real project basically, that was the most important thing.
Would you recommend Industry Connect to everyone?
If people are not coming from a non-traditional computer science background, then yes certainly. Once they've achieved a certain level, of course, because you need to have relatively sound fundamentals in terms of algorithms and just runtimes and what frameworks and languages actually are. You need to know these basic things before you can start working even a minimally functional small webapp, because before I started the training I was already building and deploying small things with the database, the backend, the front end.
Once you've reached that level, and it's easy enough to reach, most people could get there in maybe one, two, three, hundred hours so yeah, I would certainly recommend Industry Connect for such people.
Thank you Calum, and good luck in your new role as a software developer!
---
What is Industry Connect?
Industry Connect is an IT/Software Career Launchpad that has everything you need to kick-start your IT/software career in AU, NZ, UK, IE, SG, HK, IN, ID, VN & PH.
Industry Connect's Ecosystem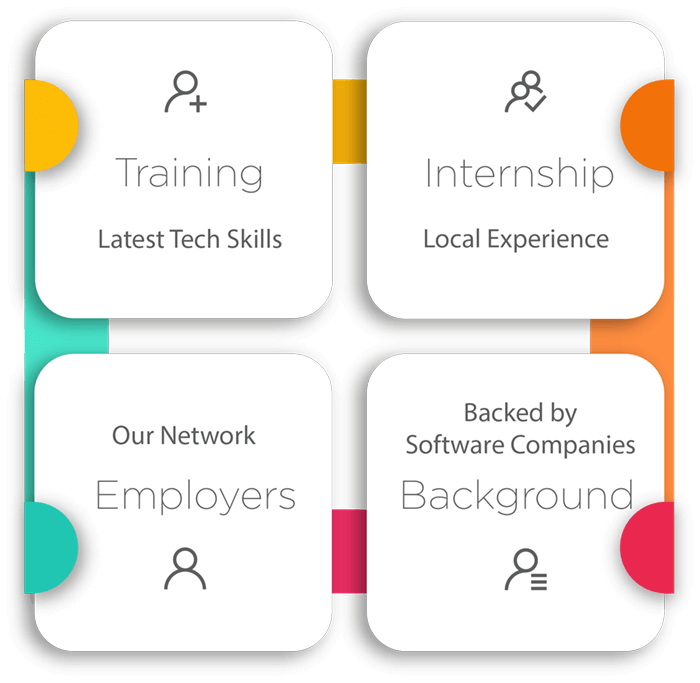 We have been helping career changers, recent IT graduates and people with career gap to start their IT/software careers.
Over the years, we have helped hundreds kick-start an IT/software career. (Verifiable evidences are available on this website)
OUR CORE
We are an innovative software training school backed by global/local software companies. Our ecosystem is an incubation process that supports our participants until they launch a tech career.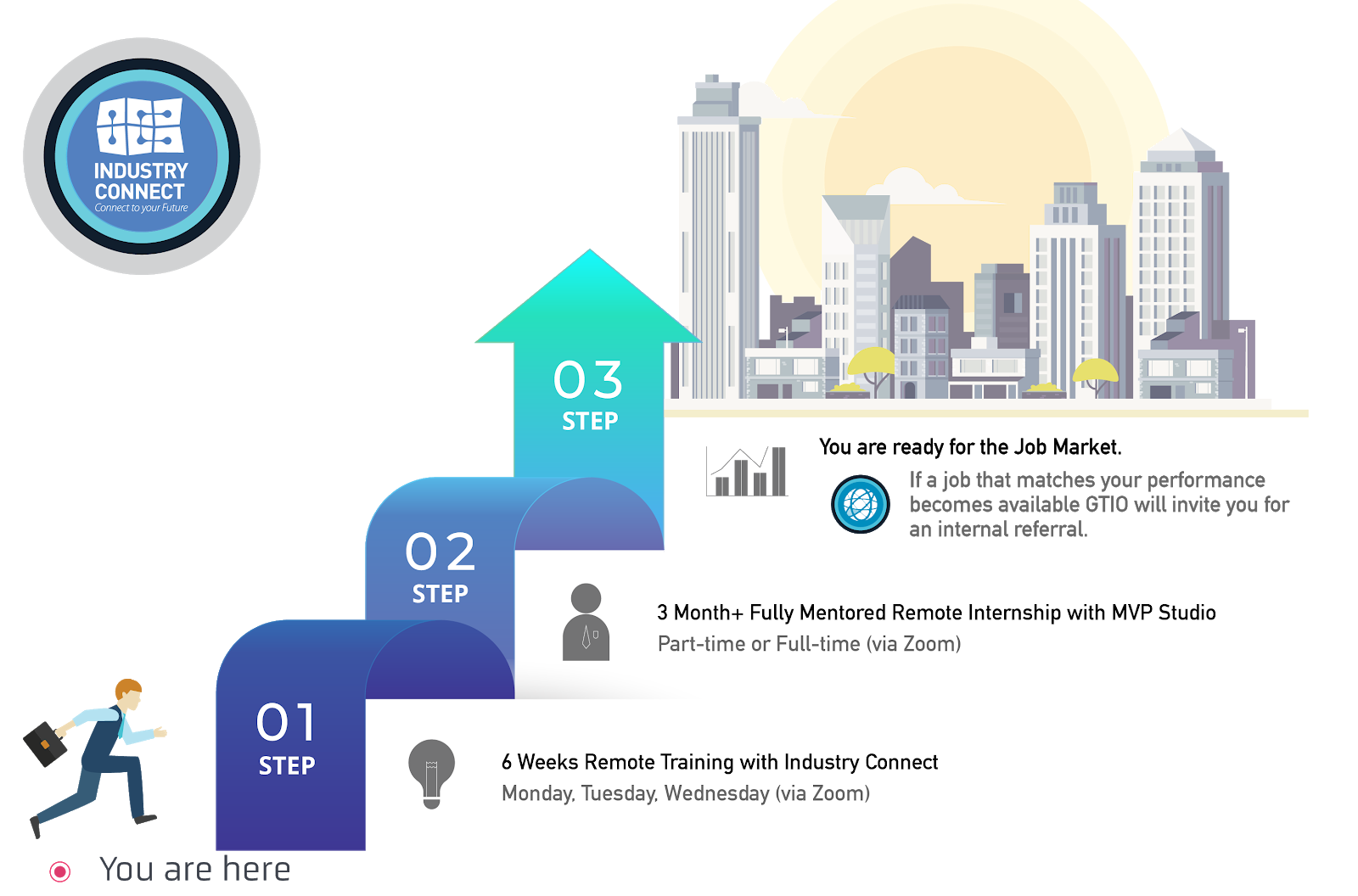 OUR PROGRAMMES
Our Job-Ready training programmes focus on,
Software Development
Business Intelligence (or Data Analyst)
Test Analyst
PROGRAMME STRUCTURE
Six Weeks Training Classes (Practical Tech Skills)
Three Months (or more) Structured Internship on Large Commercial-Scale Projects (Learning enhanced, flexible Hours)
Employer Network (job analysis and internal referral if goals are met)
You can join us via Zoom (live face-to-face meeting) remotely from anywhere and "download" the valuable knowledge & experiences from our tech experts across different tech centres.
Watch 300+ Stories of Career Starters in IT/Software