"Sometimes I'll face questions I don't know, but now I know how to handle them correctly because of your support."
If you're thinking about beginning a software career but don't know where to start, then we can help.
Whether you're starting from scratch, rekindling an old passion, or switching from a completely different industry, there's always a path ahead in software development with our help.
How our programmes work
Our programmes are specifically designed to boost your ability to get your first software job and launch your software career.
Our unique programmes will teach the technologies we use every day in the real world and provide local work experience on large commercial projects for participants, graduates, new immigrants and even people considering changing careers entirely.
By joining Industry Connect you are virtually preparing yourself for a career in the software sector.
At the very least you give yourself an advantage over all others looking for work with you!
Take Leo Zhou for example. He came to us unsure of his future, and now he's just secured a job as a software developer!
We caught up with Leo to ask him about his time with us.
How was your journey at Industry Connect?
Because of your guidance, I have become more confident in job interviews, because I know I've got your support, and I've also got the experience now from MVP and the projects.
I have the confidence now to face all those questions, although sometimes I'll face questions I don't know, but now I know how to handle them correctly. Because of your suggestions, I know what to do in those situations.
It's mostly down to confidence.
Would you recommend Industry Connect to everyone?
Yeah, absolutely.
In MVP we got into real-world projects and get some experience with local companies and projects. It's very important.
Also, all the support from you guys helped, like modifying my CV and preparing interview questions. That's all very important. And all that work really helped improve my English, that's also very important!
Leo is just one of the hundreds of graduates we've helped launch their software career, so why not contact us today if you've any questions about what we do or how we can help you find a job in software development.
---
What is Industry Connect?
Industry Connect is an IT/Software Career Launchpad that has everything you need to kick-start your IT/software career in AU, NZ, UK, IE, SG, HK, IN, ID, VN & PH.
Industry Connect's Ecosystem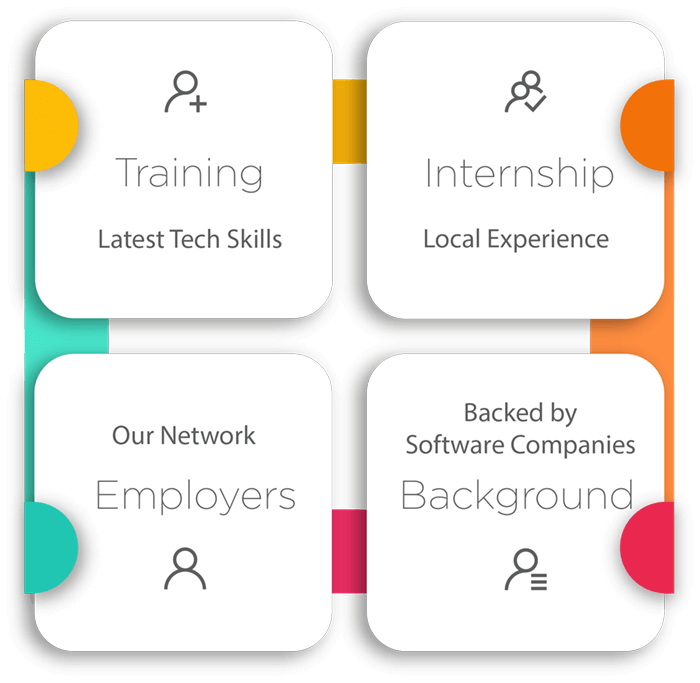 We have been helping career changers, recent IT graduates and people with career gap to start their IT/software careers.
Over the years, we have helped hundreds kick-start an IT/software career. (Verifiable evidences are available on this website)
OUR CORE
We are an innovative software training school backed by global/local software companies. Our ecosystem is an incubation process that supports our participants until they launch a tech career.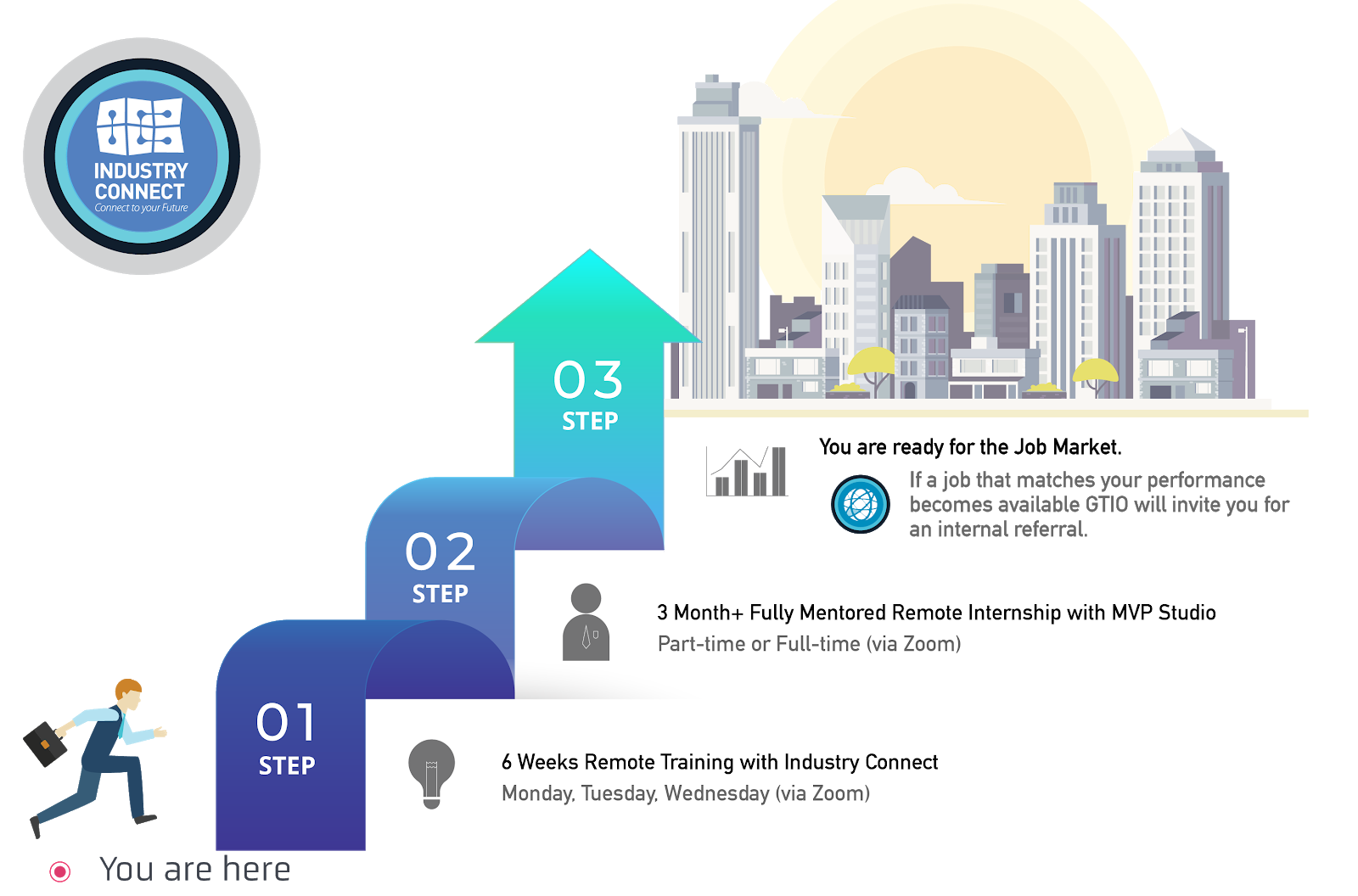 OUR PROGRAMMES
Our Job-Ready training programmes focus on,
Software Development
Business Intelligence (or Data Analyst)
Test Analyst
PROGRAMME STRUCTURE
Six Weeks Training Classes (Practical Tech Skills)
Three Months (or more) Structured Internship on Large Commercial-Scale Projects (Learning enhanced, flexible Hours)
Employer Network (job analysis and internal referral if goals are met)
You can join us via Zoom (live face-to-face meeting) remotely from anywhere and "download" the valuable knowledge & experiences from our tech experts across different tech centres.
Watch 300+ Stories of Career Starters in IT/Software