"If you are a recent uni graduate Industry Connect can be the perfect place."
Ok, so now University is over, it's time to get out into the real world and find a job!
But as many people discover, it's not that simple.
There are graduates out there who have applied for hundreds of positions, and some haven't even gotten an interview!
The biggest obstacle for recent graduates is experience – or rather the lack of.
Employers want people who have worked before, especially on real-time projects, dealing with real-world clients.
Why would they hire some recent graduate who's never actually worked before? Especially when we're dealing with deadlines, customer issues, and 7-figure budgets.
So recent graduates are stuck in a Catch 22; they can't get a job without experience, and they can't get experience without a job.
Luckily, Industry Connect are here to help.
A recent graduate just landed her first job as a test analyst
"I completed my studies at Massey Uni in business information systems, that was like in 2017 and then from 2018 I found it was quite hard to enter to the IT industry because I didn't have any experience.
So what I did was an internship at Sky TV but the thing is I really wanted to work with a team and also I wanted to learn more on automation tools. So Industry Connect really helped me to enter into the market.
I would recommend any recent graduate to enter to Industry Connect. If you are struggling to find a job. If you are struggling to find a job Industry Connect could be a perfect place."
Come and talk to us if you're a recent uni graduate!
If you're a recent IT graduate from University who has spent years getting a degree only to find they can't get a job, then come and talk to us at Industry Connect.
Juanita Strydom, the General Manager of Industry Connect, will be online on Wednesday.
Joining her will be the Industry Connect team members, as well as the owners of successful software companies, all of whom are ready to answer any questions you may have.
The gang will explain who we are, what our programmes are, and how you can join us.
To secure your seat in the info interview session, simply click here and fill out the form and we'll be in touch to confirm your invitation!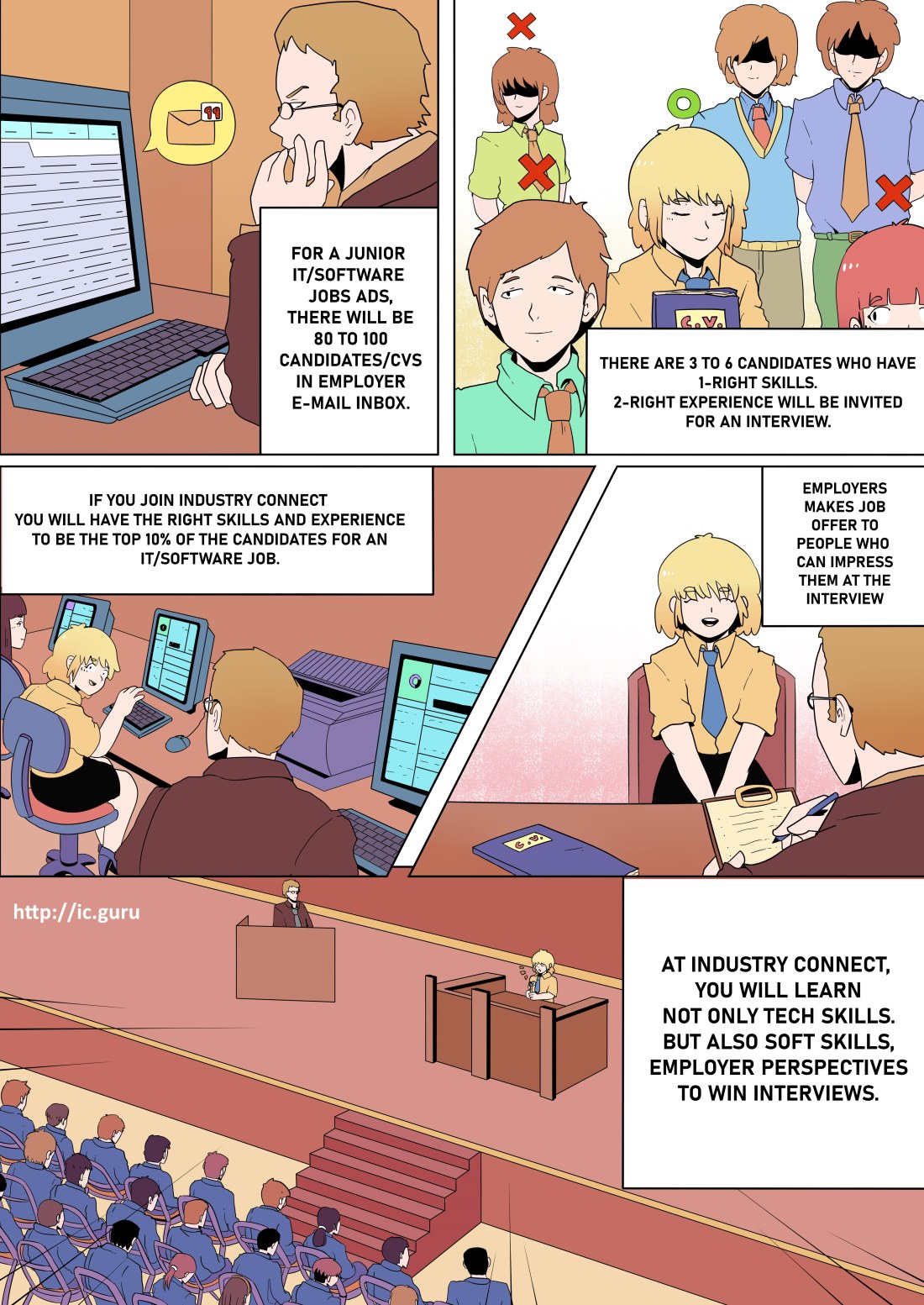 University Graduates come to us when they need a job!
---
What is Industry Connect?
Industry Connect is an IT/Software Career Launchpad that has everything you need to kick-start your IT/software career in AU, NZ, UK, IE, SG, HK, IN, ID, VN & PH.
Industry Connect's Ecosystem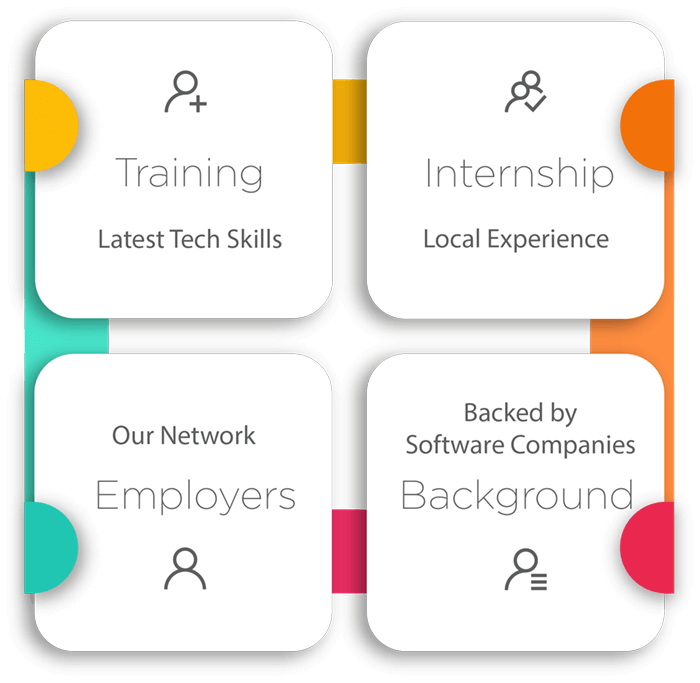 We have been helping career changers, recent IT graduates and people with career gap to start their IT/software careers.
Over the years, we have helped hundreds kick-start an IT/software career. (Verifiable evidences are available on this website)
OUR CORE
We are an innovative software training school backed by global/local software companies. Our ecosystem is an incubation process that supports our participants until they launch a tech career.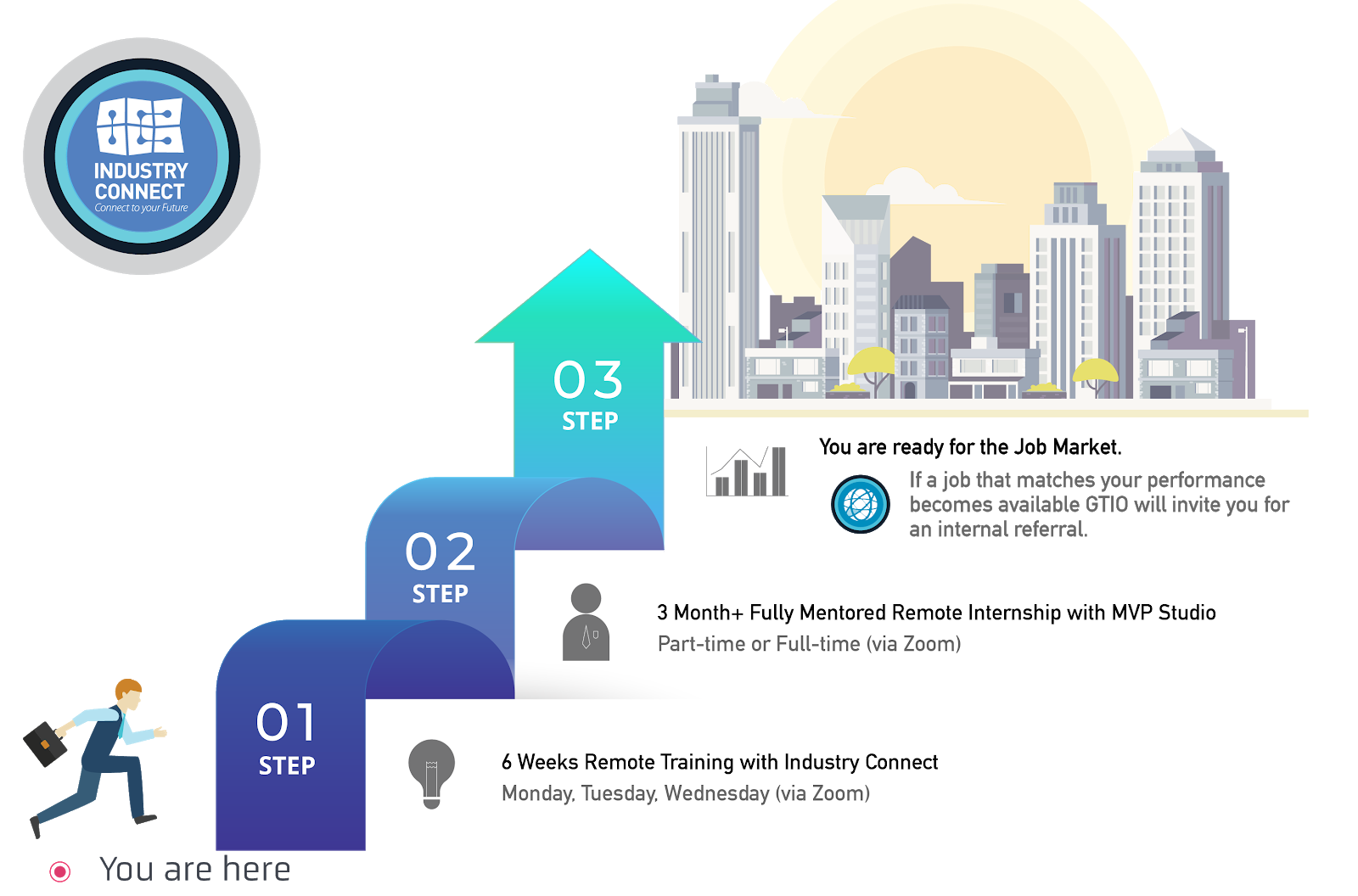 OUR PROGRAMMES
Our Job-Ready training programmes focus on,
Software Development
Business Intelligence (or Data Analyst)
Test Analyst
PROGRAMME STRUCTURE
Six Weeks Training Classes (Practical Tech Skills)
Three Months (or more) Structured Internship on Large Commercial-Scale Projects (Learning enhanced, flexible Hours)
Employer Network (job analysis and internal referral if goals are met)
You can join us via Zoom (live face-to-face meeting) remotely from anywhere and "download" the valuable knowledge & experiences from our tech experts across different tech centres.
Watch 300+ Stories of Career Starters in IT/Software