"Industry Connect and MVP Studio have a great reputation in the market, so you can trust them and go for it!"
Getting into the IT industry can be tough, but it can be almost impossible without experience. That's where we come in. Shalan had no IT background when she joined Industry Connect and now she's a junior test analyst! We caught up with her to ask about her time with us and if she had any advice for others in a similar position.
Congratulations on your new job as a junior test analyst! Can you tell us a little bit about yourself and your background?
Well I worked in health insurance back in India as a claims auditor, so I have no background in IT, either in my education or in work experience. I just always dreamed of getting into the IT industry, but didn't know how that would happen.
So how did you end up choosing a test analyst?
Well I always found the IT industry fascinating, there's a lot of problem solving, a lot of new skills that need to be learned. Some of my friends are already working in IT and I could see the kind of work they were doing, and that drew my attention.
So how did you find Industry Connect?
I feel Industry Connect has a really good reputation in the IT market, and so I checked out the success stories on Facebook, and those really attracted me to you guys, so I joined your six-week test analyst job-ready program and after that I moved to the internship with MVP Studio.
How did you find the program, especially not having an IT background?
I prepared a little bit, watching some videos on YouTube and doing some courses, but it wasn't much. It was only during those 6 weeks of training that I got to know about the New Zealand IT industry and how it all worked – something online videos don't teach you!
Did you know any programming languages before you joined?
Yeah, I knew a little bit of Java, but here in New Zealand it's all C#, so I had to learn that on during the 6 weeks.
And how did you find the tutors?
The tutors were really good, they were very approachable. They really know the correct pace to teach, because a lot of us had no experience. It was really helpful and not daunting at all. I really found the tutors really helpful, especially the tips for interviews and how to prepare.
How did you find the Slack Channel?
The Slack Channel was really helpful because it connected the participants from all different regions and countries. The friends I made really contributed to my success because they helped so much. We discussed interviews and what questions came up, updates, success stories… everything.
So after the six week program you switched over to the internship with MVP Studio, how did you find that transition?
I was a little bit scared when I started, but once I got a mentor and the previous students helped, I was fine. We got to know a lot of new technologies in that internship and how the industry works. It was really practical and gave us the experience to talk about when we went for an interview.
What were some of the highlights for you, either in the program or the internship?
One of the highlights for me was the technologies that MVP Studio uses, along with the real-time experience. You really got to understand the framework and improve your knowledge and skills. Working with the team was also important, we have these Chit-Chat meetings where everyone shared their interview questions and experience, that was a real highlight.
There were templates I followed for my CV, and I prepared with Regina before my interview, so that helped a lot.
What tips or advice would you give to someone who wants to get into the IT industry?
I didn't come from an IT background, so I would simply tell everyone to go for it! Learn from the tutors and the others students and you'll get great advice. I'd really recommend the test analyst program. Industry Connect and MVP Studio have a great reputation in the market, so you can trust them and go for it!
Well congratulations again Shalan, and good luck in your new job as a junior test analyst!
---
What is Industry Connect?
Industry Connect is an IT/Software Career Launchpad that has everything you need to kick-start your IT/software career in AU, NZ, UK, IE, SG, HK, IN, ID, VN & PH.
Industry Connect's Ecosystem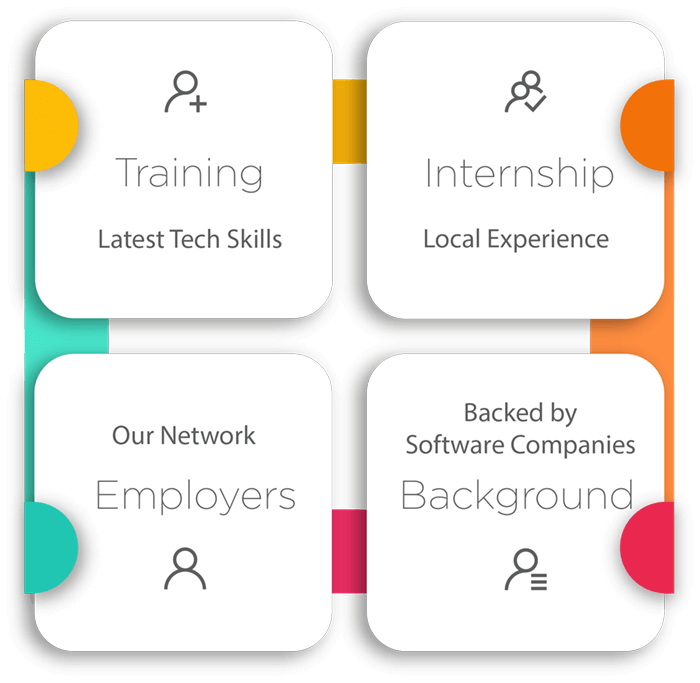 We have been helping career changers, recent IT graduates and people with career gap to start their IT/software careers.
Over the years, we have helped hundreds kick-start an IT/software career. (Verifiable evidences are available on this website)
OUR CORE
We are an innovative software training school backed by global/local software companies. Our ecosystem is an incubation process that supports our participants until they launch a tech career.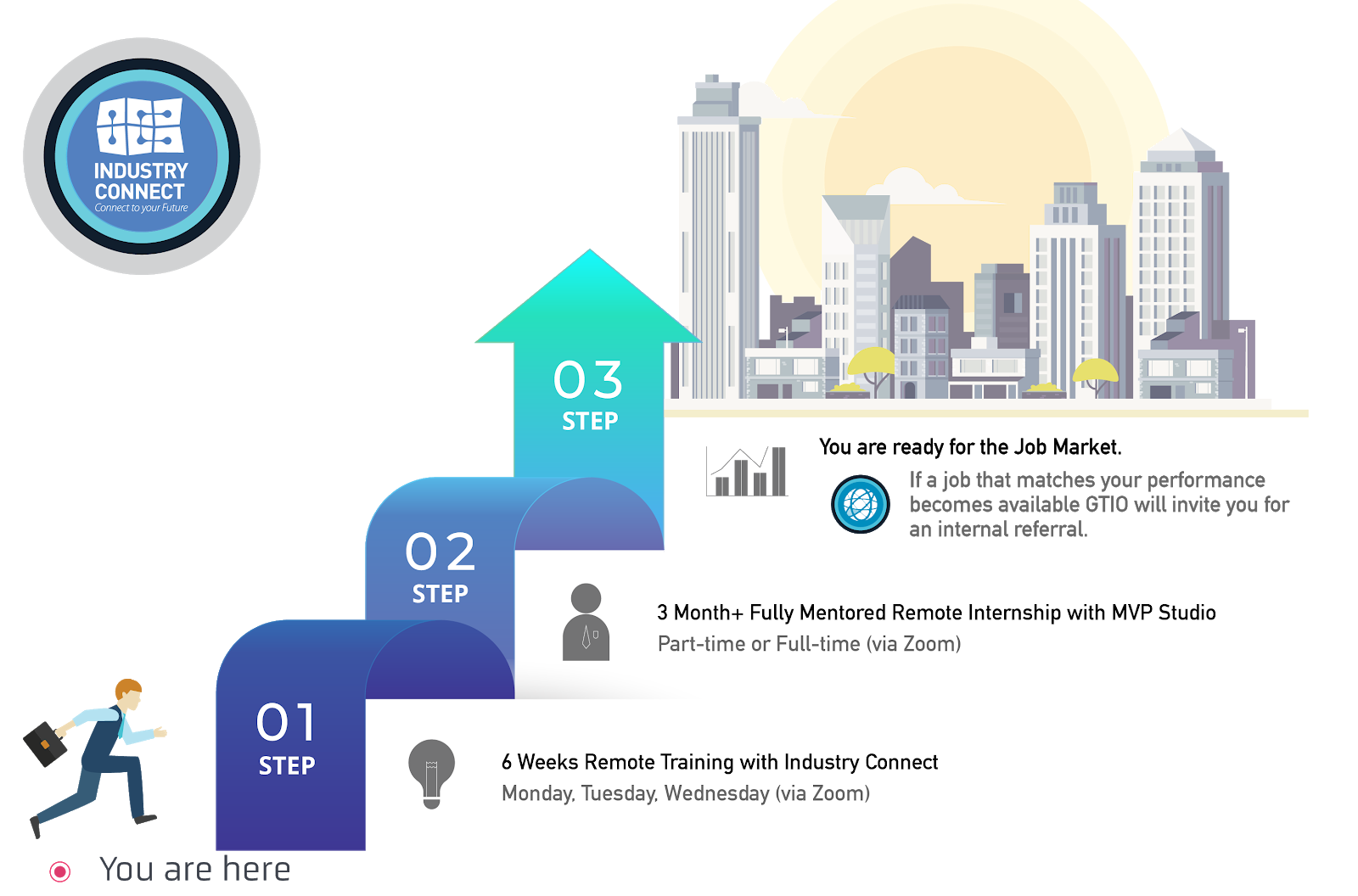 OUR PROGRAMMES
Our Job-Ready training programmes focus on,
Software Development
Business Intelligence (or Data Analyst)
Test Analyst
PROGRAMME STRUCTURE
Six Weeks Training Classes (Practical Tech Skills)
Three Months (or more) Structured Internship on Large Commercial-Scale Projects (Learning enhanced, flexible Hours)
Employer Network (job analysis and internal referral if goals are met)
You can join us via Zoom (live face-to-face meeting) remotely from anywhere and "download" the valuable knowledge & experiences from our tech experts across different tech centres.
Watch 300+ Stories of Career Starters in IT/Software