"If someone wants to get into the IT field, Industry Connect is the way to go."
Another Industry Connect graduate has launched their career! This time it's Cesar who has just landed a job as an HR reporting and information analyst. We caught up with him to ask about his time with us and if he had any advice for people who are looking for a job in IT.
First of all Cesar, congratulations on your new role! Tell us a bit about yourself and your background before joining Industry Connect.
Well, I had about 20 years as a marketing professional in the food manufacturing industry, working as a product manager in FMCG. Before I joined Industry Connect I was a business owner, I had two cafes here in Wellington which I recently sold. That's when I started to look at Industry Connect and the IT industry.
So you had no experience in IT before joining us? How did you find out about Industry Connect?
After I sold my cafes, I started driving for Uber and I think one of my riders mentioned you guys. So I just Googled you and it all started from there!
So what got you interested in IT? Where you always interested in BI or analyst type of work?
Well actually it's not far from what they do in the Marketplace. We deal with a lot of data which is basically consumer data, so anything in terms of the movement products and everything, so that fascinated me and I wanted to get more information. I believe that getting the right data and understanding the data really helps a business, so I guess I just thought why not actually try it in other Industries? Especially now that data is very big and that is what IT companies are interested in.
So you joined our 6-week, job-ready program. How did you find doing it remotely via Zoom?
That was actually very good! When we were doing Zoom we had it also other people from different parts of the world, people from all over. The good point about Zoom is that you can always go back to it and actually review what has happened. So even if I couldn't make the live sessions, I could go back and watch the recordings. The interactions on Zoom actually created a better classroom environment. It's scary at first, but it's a matter of getting used to it.
And how did you find the tutors?
Of the tutors were great. When someone is talking, you know they have heaps of knowledge that they can add to that. When you listen, you know they're seasoned professionals who know what they're talking about. And the lessons aren't instructional where it feels like you're in a classroom, it's not about memorizing things. Most of the instructors I had were pleasurable, which is really good.
Yeah, each of our tutors have at least 15 years of experience to class, so it's a lot of knowledge brought into the classroom. How did you find moving across to the internship with MVP Studio?
Moving across from the program to the internship was well done, in the sense that you're coming into it, faced with a task, but you've been prepared for the task. I enjoyed it, especially week one. Everyone was talking to each other through Slack, helping each other, honestly, I enjoyed the internship a lot more.
Which workshops helped you the most?
I enjoyed the presentations, they taught us how to present and what to look out for in English if it's your second language. But your week is full of activities, a lot of which don't just make you grow technically, but as a person as well.
That's what we do here, it's not just about knowledge, it's about confidence and soft skills too. If you knew someone who was in your position and wanted to change careers, what advice would you give them?
If someone wants to get into the IT field, Industry Connect is the way to go. I've actually recommended you guys to two different people and they're there now and they are enjoying it. Going to Industry Connect, it's like going back to University, except here everyone is a big community. I really enjoyed it.
Well thank you so much Cesar and congratulations again and good luck in your new job as an HR reporting and information analyst!
---
What is Industry Connect?
Industry Connect is an IT/Software Career Launchpad that has everything you need to kick-start your IT/software career in AU, NZ, UK, IE, SG, HK, IN, ID, VN & PH.
Industry Connect's Ecosystem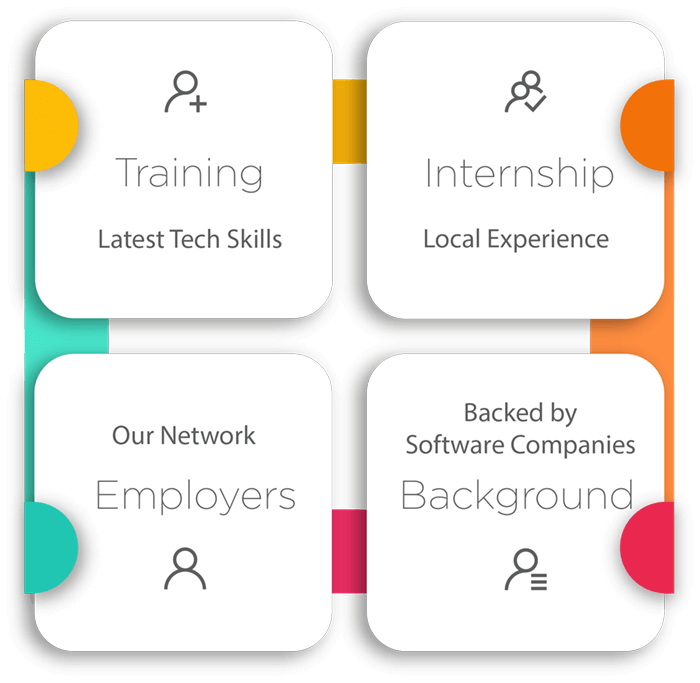 We have been helping career changers, recent IT graduates and people with career gap to start their IT/software careers.
Over the years, we have helped hundreds kick-start an IT/software career. (Verifiable evidences are available on this website)
OUR CORE
We are an innovative software training school backed by global/local software companies. Our ecosystem is an incubation process that supports our participants until they launch a tech career.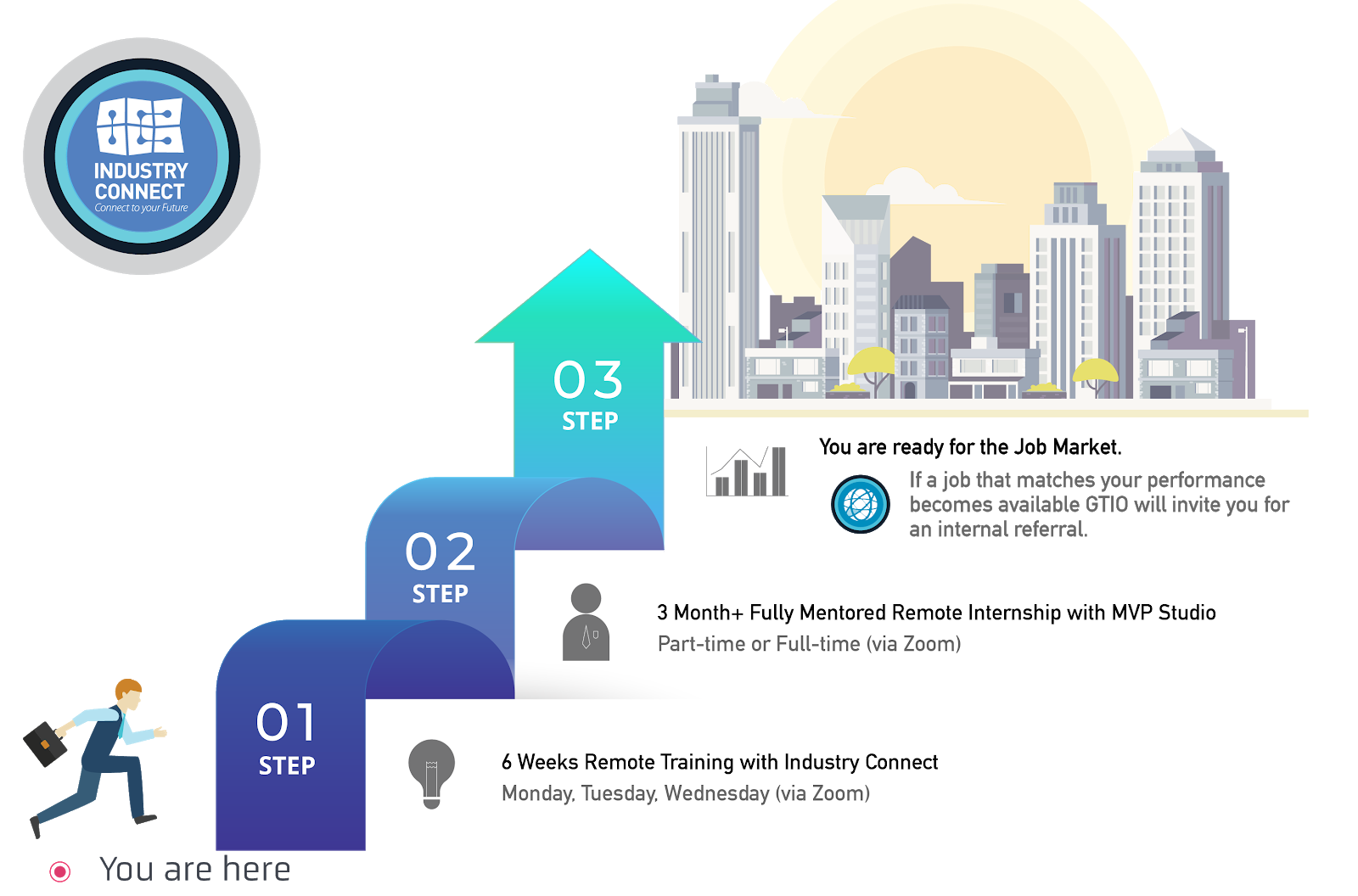 OUR PROGRAMMES
Our Job-Ready training programmes focus on,
Software Development
Business Intelligence (or Data Analyst)
Test Analyst
PROGRAMME STRUCTURE
Six Weeks Training Classes (Practical Tech Skills)
Three Months (or more) Structured Internship on Large Commercial-Scale Projects (Learning enhanced, flexible Hours)
Employer Network (job analysis and internal referral if goals are met)
You can join us via Zoom (live face-to-face meeting) remotely from anywhere and "download" the valuable knowledge & experiences from our tech experts across different tech centres.
Watch 300+ Stories of Career Starters in IT/Software