"In my job hunt, I found that technical skills are not necessarily what mattered."
Our Melbourne office is off the chart this month, with yet another one of our graduates finding a job. This time it's Siddhartha who has just found a job as a Data analyst. We asked him about his time with Industry Connect and if he would recommend the programme to others.
Congratulations on landing a job as a data analyst! Tell us, what was your background before joining Industry Connect?
I'm from Nepal and I came to Australia in 2016 to do my PhD in chemical engineering at Monash University. I completed my PhD in 2019 and since then I've been working on research projects at the University for different research groups.
I'm from an engineering background but I had a very strong desire to work on data science because most of my projects that I've been working on previously, I used to do lots of data analysis and other things mainly using python and other tools, but I was new to commercial workspaces, I just learned about Powerpick a year/18 months ago and I was just training something.
What do you think of the Industry Connect initiative?
I think it's a very good initiative. The programs are quite structured. The projects and the instructors are also really good and they know what they are teaching and they are able to answer your questions. Also, people who have mid level or low level or high level of knowledge – it doesn't matter because they are able to assist you in different sections, so yeah, the Industry Connect approach is quite good and aligns with the current markets.
How was your personal journey with Industry Connect?
So first of all I'll just talk about the technical skills. During the internship there are projects and when you are working on the projects it's not like you work on a specific part so you will be starting from scratch and work on your own to build the data sets and organize them, structure them and perform data analysis and also create reports. It's from scratch to building a very good report so that is the structured one, I liked it very much, and you can actually advance from like a standard task to an advance task, so it's quite good. It does increase your level technical skills.
In my job hunt, I found that technical skills are not necessarily what mattered. During the interview process and other processes, you need to have a very good resume, very good cover letter and also very good spoken English as well as other things.
All these programs are included in the internship like CV writing, English at work, life skills and the BI scheme.  Mainly I attended BI workshops and there are like team meetings which basically help you to build your confidence and also gives you understanding of the work environments. I think it's quite fruitful for your career growth and it helped me a lot to like progress in my career as well.
Would you recommend Industry Connect?
Yes! Obviously! Yeah I think I would recommend it. I was also in a dilemma when I first started in this job hunting thing, and in my case I have a background in engineering and I also did a research degree so my data analysis skills were pretty good.
But what I liked in most of the cases was like commercial experience and how the commercial projects work and how they are structured and this particular joint program from Industry Connect and MVP Studio actually helped me to achieve that.
When I was doing my interview I could say "yes, I can do the project from this first to the end" so it's end-to-end project. That's what gave me the confidence so I would definitely recommend it here.
Well thank you Siddhartha, and good luck in your new job as a data analyst.
---
What is Industry Connect?
Industry Connect is an IT/Software Career Launchpad that has everything you need to kick-start your IT/software career in AU, NZ, UK, IE, SG, HK, IN, ID, VN & PH.
Industry Connect's Ecosystem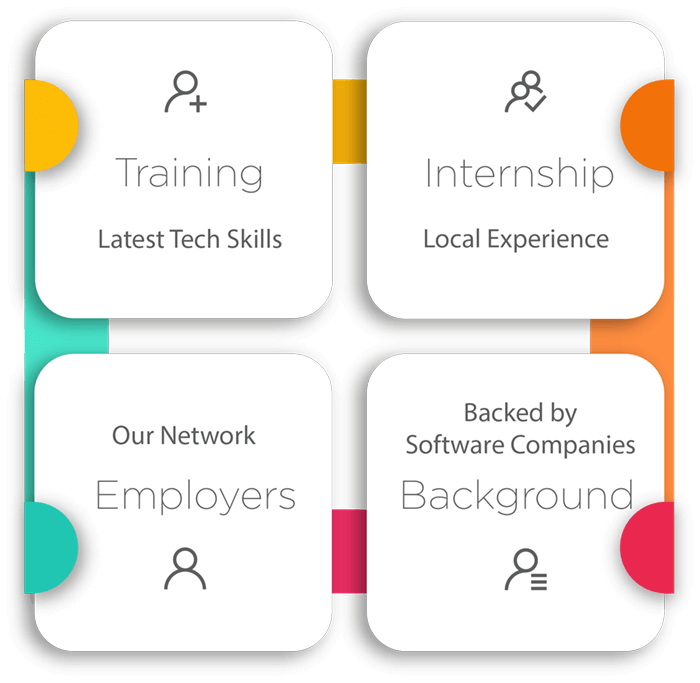 We have been helping career changers, recent IT graduates and people with career gap to start their IT/software careers.
Over the years, we have helped hundreds kick-start an IT/software career. (Verifiable evidences are available on this website)
OUR CORE
We are an innovative software training school backed by global/local software companies. Our ecosystem is an incubation process that supports our participants until they launch a tech career.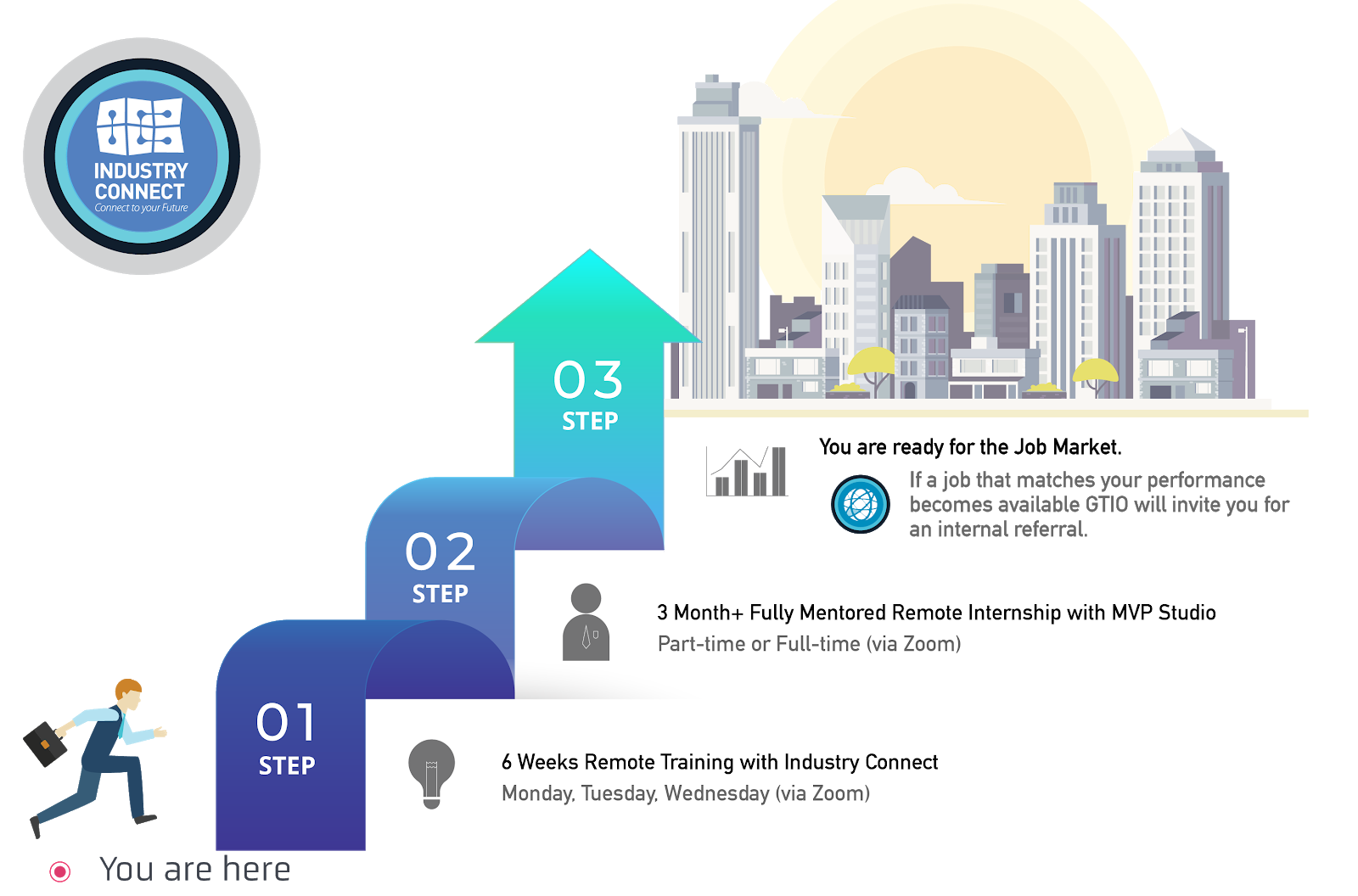 OUR PROGRAMMES
Our Job-Ready training programmes focus on,
Software Development
Business Intelligence (or Data Analyst)
Test Analyst
PROGRAMME STRUCTURE
Six Weeks Training Classes (Practical Tech Skills)
Three Months (or more) Structured Internship on Large Commercial-Scale Projects (Learning enhanced, flexible Hours)
Employer Network (job analysis and internal referral if goals are met)
You can join us via Zoom (live face-to-face meeting) remotely from anywhere and "download" the valuable knowledge & experiences from our tech experts across different tech centres.
Watch 300+ Stories of Career Starters in IT/Software