"It's just not about upskilling yourself, you should have a hands-on experience as well."
Australia is the place to be at the moment, with Industry Connect graduates getting job offers week after week!
This time it's Nisha Thomas' turn. She just secured a job as a test analyst after completing our internship. We caught up with her to ask about her time with us and if she recommended Industry Connect to others.
Congratulations Nisha on your new job as a test analyst! Tell us, what was your experience before joining Industry Connect?
I had 6.5 years of experience in testing, all of it in aerospace domain, so I was verifying the level of safety critical software, but I was mostly working with the client proprietary tools and the hardware descriptive languages like VHDL, but then most of the languages were sort of obsolete.
So I didn't have working experience on java or C# even though I had the knowledge, so yeah that that was pretty much my experience. When I came here the aerospace industry requirements were fewer and most of them required security clearance so that's when I explored the tools which I could learn and then I thought I would learn selenium api testing because those were in demand. So I wanted to explore the web application testing space and so that's the reason why I joined Industry Connect.
I also wanted to build my network as well, you know when you come from a place to a new place and you know you sort of struggle, so wanted to build my build network here. At the same time it was not just about learning, I wanted to have a hands-on experience. With this internship that's what I gained, whatever I learned during the sessions in the industry I could put it into practice and that is what I could showcase during the interview as well. It's just not about upskilling yourself, you should have a hands-on experience as well.
So that is what I gained through the internship – I could ask questions and get answers and interact with people. Even though I was entering an interview after a very long time – maybe four years – I wasn't very nervous because I had been talking constantly, interacting with people, attending scrum meetings, so it really helped me with my soft skills, not just my technical skills.
What did you think of the MVP Studio community?
It was very welcoming, even if in each of the sessions that we had there was no problem, I mean I was never hesitant to share or ask any questions.
Both the soft skill sessions were also very good, I must say. The employability session the life skill session was very motivating and then the English adverse section and the employability session both provided us with the tips on how to go about with the job.
It gave us a chance to present a showcase of presenting skills and get your feedback that too was a very positive way so you could learn a lot of things, not just from doing the task but there was even more about it.
That's what I think to be successful it is really required that one should get involved in everything and not just doing the task. You should be involved everywhere, make use of each section that's happening . Everything helps that's, what that's what I felt.
Would you recommend Industry Connect?
Yes! Yeah sure, sure.
Yeah I will definitely because again, like I said there are a lot of programs that might offer training on a lot of tools but it's not just about training. Once you get trained it's required that you need to have hands-on experience on what you've learned so this program is just apt.
For you to showcase local experience as well and to showcase the projects that you've been doing based on the learnings which has happened in Industry Connect.
Well thank you Nisha, and congratulations again on your new job as a test analyst.
---
What is Industry Connect?
Industry Connect is an IT/Software Career Launchpad that has everything you need to kick-start your IT/software career in AU, NZ, UK, IE, SG, HK, IN, ID, VN & PH.
Industry Connect's Ecosystem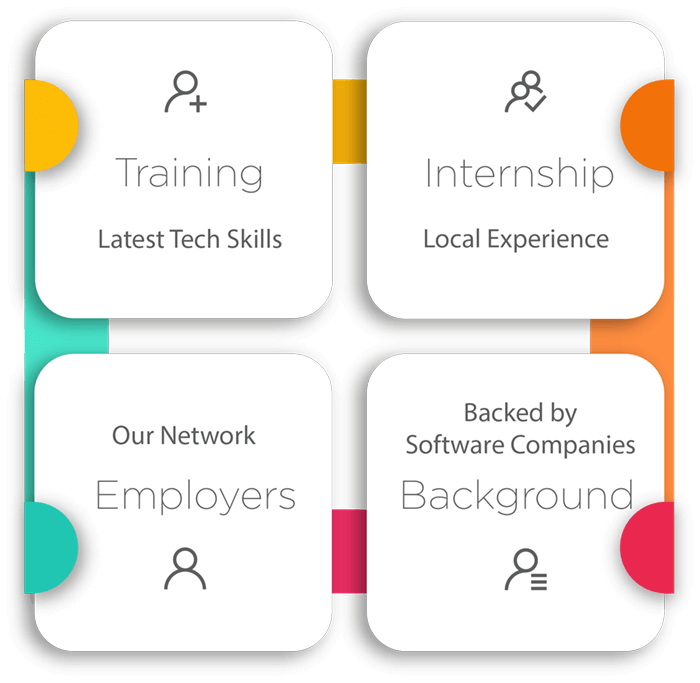 We have been helping career changers, recent IT graduates and people with career gap to start their IT/software careers.
Over the years, we have helped hundreds kick-start an IT/software career. (Verifiable evidences are available on this website)
OUR CORE
We are an innovative software training school backed by global/local software companies. Our ecosystem is an incubation process that supports our participants until they launch a tech career.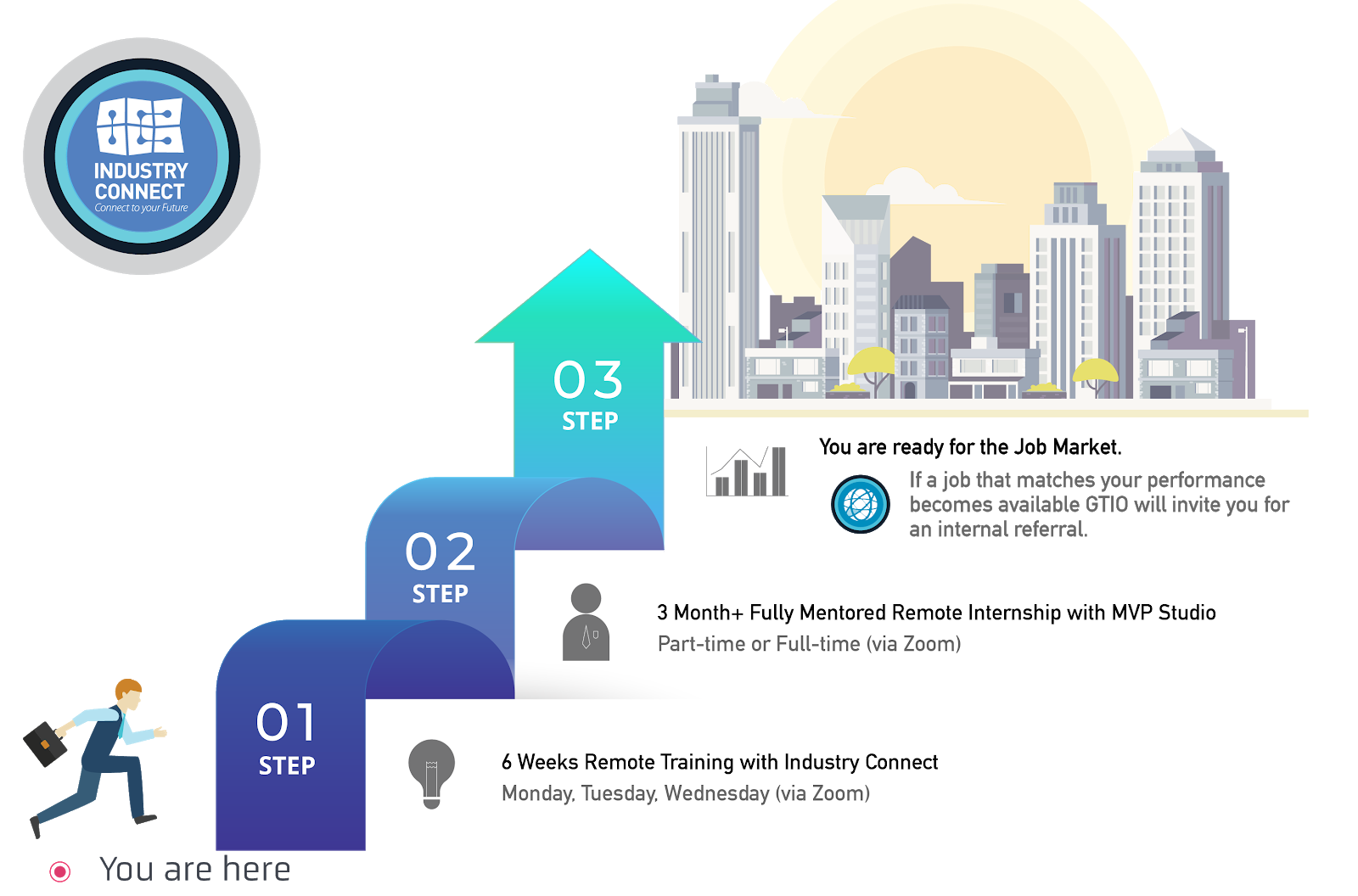 OUR PROGRAMMES
Our Job-Ready training programmes focus on,
Software Development
Business Intelligence (or Data Analyst)
Test Analyst
PROGRAMME STRUCTURE
Six Weeks Training Classes (Practical Tech Skills)
Three Months (or more) Structured Internship on Large Commercial-Scale Projects (Learning enhanced, flexible Hours)
Employer Network (job analysis and internal referral if goals are met)
You can join us via Zoom (live face-to-face meeting) remotely from anywhere and "download" the valuable knowledge & experiences from our tech experts across different tech centres.
Watch 300+ Stories of Career Starters in IT/Software