Software developer jobs are becoming more and more popular, and a career in IT is now a realistic and respectable option for many people. Take a look at the top advantages of choosing a path of software development.
The rate of pay is very good.
According to the Government's official website, the average rate of pay for software developer jobs is between 65 and 90 thousand dollars per year. That's well above the New Zealand average of $55,000. Compared to other professions, a career as a developer is in the higher wage bracket, and for someone starting out, that's a lot of disposable income!
The skills are transferable.
One of the great things about the digital age, is that it is a universal language. Ones and zeros translate to any country and any company. Software developer jobs across the board all work on the same basis, so that means you can move company, country or even field, and still have the necessary skills to find a good job. And usually moving company means a good pay increase too!
Work anywhere.
Working from home is a lot of people's dream, but as a developer you can do much more than that. All you need is a computer and an internet connection, so you're not even restricted to your home! You can literally go anywhere in the world and still work. If you're an immigrant to New Zealand this allows you to go back and visit family without taking holidays. Maybe you're the nomadic type and want to see the world? Software developer jobs allow you to still have regular income while you travel.
Comfortable Working Environment.
If you don't end up working from home, then at least with a job in IT you will always have a comfortable working environment. A nice air-conditioned office, a comfortable chair, fast internet connection, a coffee machine… it's these little things in life that make the day go faster. Software developer jobs don't make you work outside in the rain, hail or snow!
Constant learning curve
The great thing about the IT industry is that it is forever changing and expanding. You'll never master your field because next week someone will invent something new that you'll have to learn! And maybe that someone will be you! Working as a software developer means that you'll always be adding to your knowledge base, always learning something new, and you'll never be bored. Who can ask for more in a job!
You can be as creative as you want.
One of the great things about software developer jobs is that you build things in an imaginary word. How cool is that? Every day you create something from nothing. Your imagination is the only thing holding you back. How many jobs are like that? As a developer, you're in the same league as writers, artists and musicians. Go have fun!
If you're interested in software developer jobs, then give Industry Connect a call today and ask about our programming internship. We can help you gain the experience, knowledge and contacts you need to launch a successful career in the world of IT.
---
What is Industry Connect?
Industry Connect is an IT/Software Career Launchpad that has everything you need to kick-start your IT/software career in AU, NZ, UK, IE, SG, HK, IN, ID, VN & PH.
Industry Connect's Ecosystem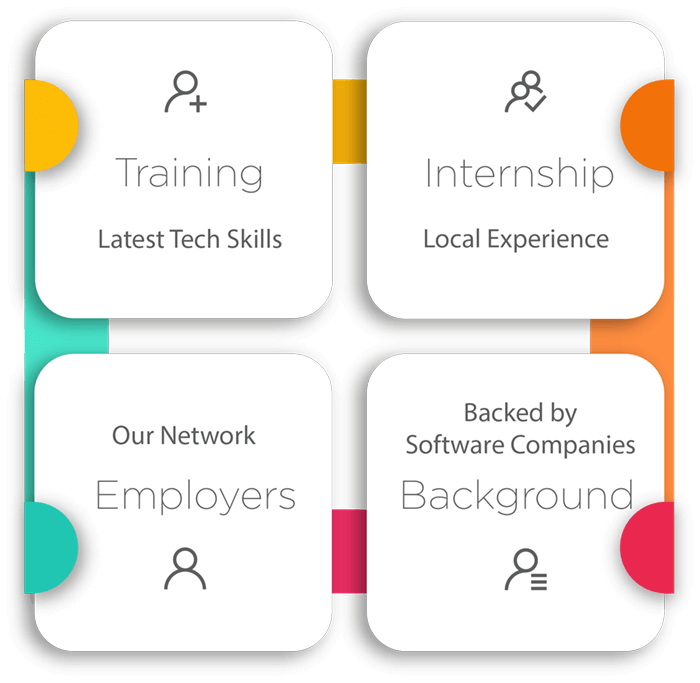 We have been helping career changers, recent IT graduates and people with career gap to start their IT/software careers.
Over the years, we have helped hundreds kick-start an IT/software career. (Verifiable evidences are available on this website)
OUR CORE
We are an innovative software training school backed by global/local software companies. Our ecosystem is an incubation process that supports our participants until they launch a tech career.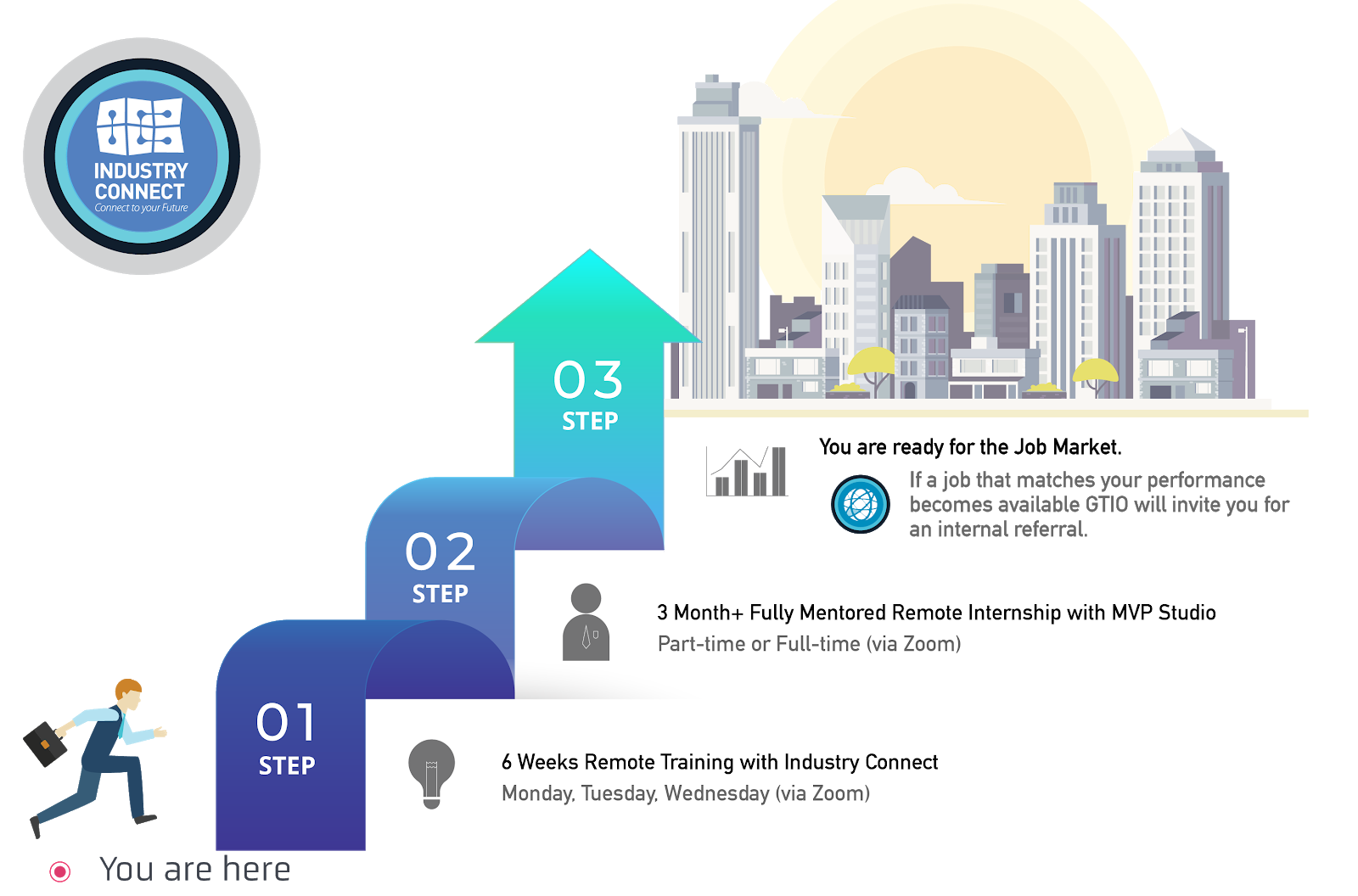 OUR PROGRAMMES
Our Job-Ready training programmes focus on,
Software Development
Business Intelligence (or Data Analyst)
Test Analyst
PROGRAMME STRUCTURE
Six Weeks Training Classes (Practical Tech Skills)
Three Months (or more) Structured Internship on Large Commercial-Scale Projects (Learning enhanced, flexible Hours)
Employer Network (job analysis and internal referral if goals are met)
You can join us via Zoom (live face-to-face meeting) remotely from anywhere and "download" the valuable knowledge & experiences from our tech experts across different tech centres.
Watch 300+ Stories of Career Starters in IT/Software