Mikhail, has a degree in computer science and IT. He found Industry Connect from an advert on Instagram. He spoke to the IC Team and they really helped to answer his questions.
What was your background before joining Industry Connect?
I was working for the University of Auckland as an Application and Desktop Support Engineer, looking after the School of Medicine. I was dealing with a lot of doctors, lecturers, researchers and senior academics.
I was looking at transitioning into another area within IT but I wasn't too sure exactly what that was.
How did Industry Connect help you secure a BI Specialist job?
Initially, the job ready programme provided me with 6 weeks of training which was a lecture-based scenario with a couple of tutors. I learnt all about the ins and outs of business intelligence, with SQL and the whole ETL process.
After the 6 week programme I went over to the Remote Internship with MVP Studio and was assigned a mentor. I found it a bit of a struggle sometimes because it was a huge learning curve for me, taking what I had learnt in the 6 weeks and applying it to real world tasks which were assigned by my mentor. It was challenging but rewarding once I worked out "how to do" certain tasks.
What would you suggest to people who are struggling to get their first IT job?
I would say work as hard as you can doing the internship. When you are ready to start applying for jobs, don't give up. I applied for twenty different positions and I got interviewed by five. After the first three interviews I was starting to get disheartened as in all of them I made it to the final stage. I would definitely say don't give up. I would also say try hard with all your tasks and if you need help reach out to your mentor/s as they are really helpful. You will build resilience during this time and resilience will get you there in the end.
Learn his stories by watching his interview
---
What is Industry Connect?
Industry Connect is an IT/Software Career Launchpad that has everything you need to kick-start your IT/software career in AU, NZ, UK, IE, SG, HK, IN, ID, VN & PH.
Industry Connect's Ecosystem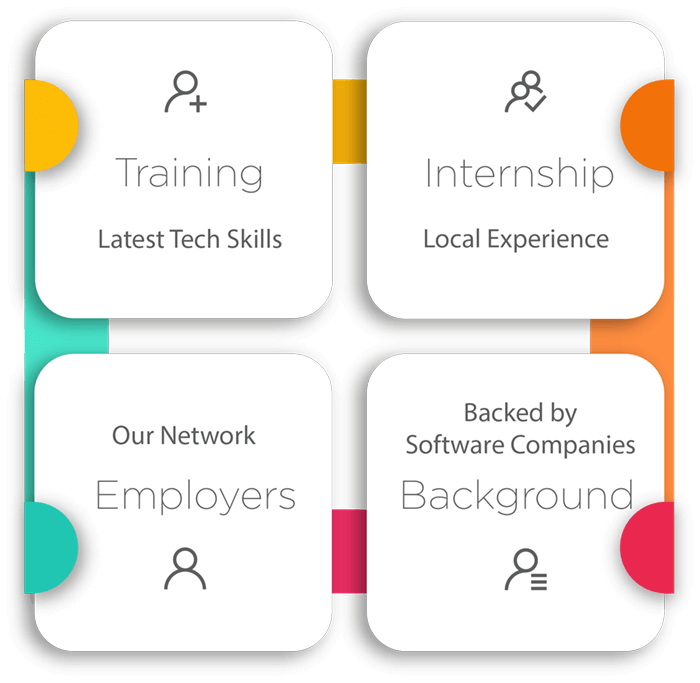 We have been helping career changers, recent IT graduates and people with career gap to start their IT/software careers.
Over the years, we have helped hundreds kick-start an IT/software career. (Verifiable evidences are available on this website)
OUR CORE
We are an innovative software training school backed by global/local software companies. Our ecosystem is an incubation process that supports our participants until they launch a tech career.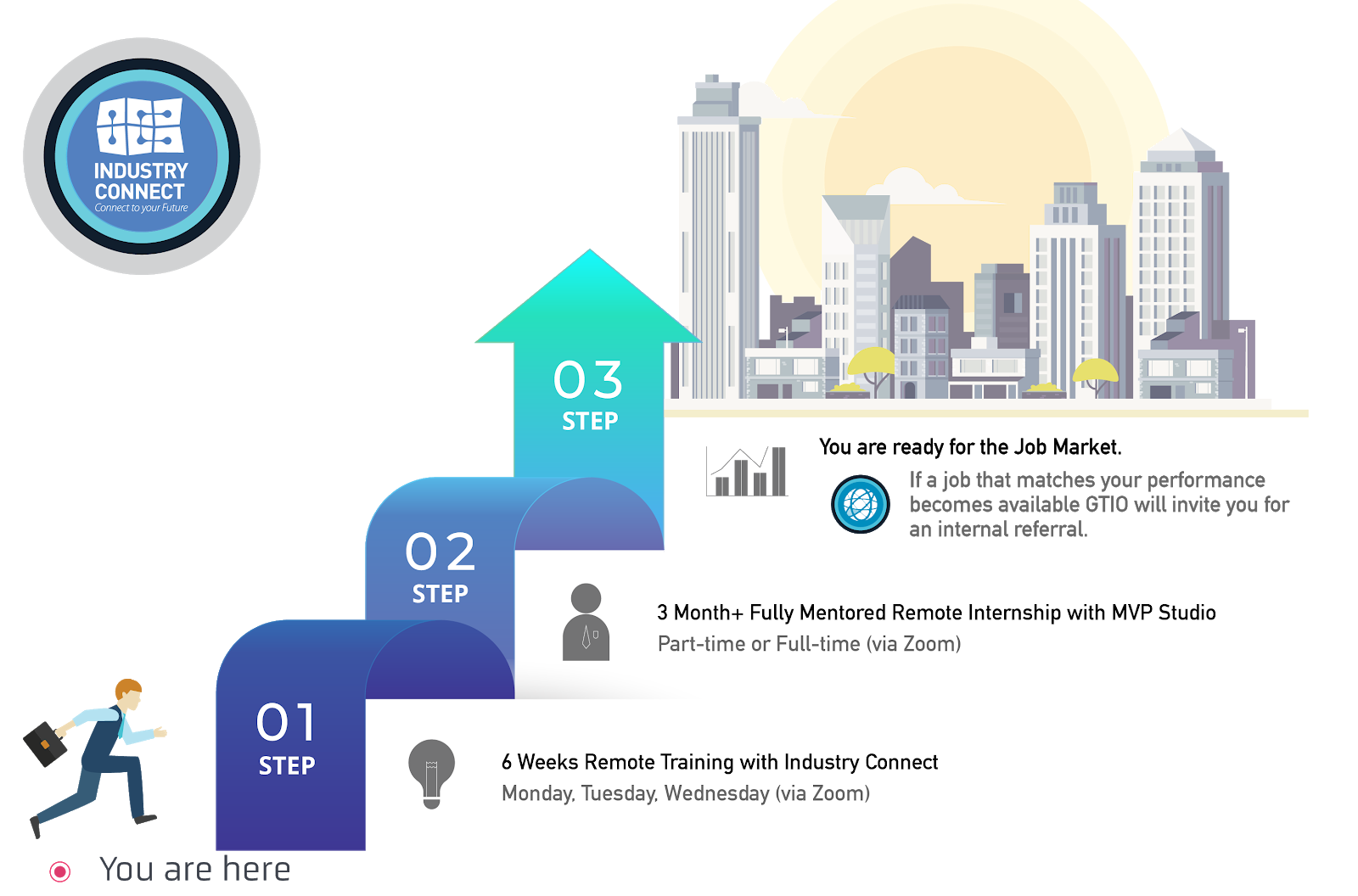 OUR PROGRAMMES
Our Job-Ready training programmes focus on,
Software Development
Business Intelligence (or Data Analyst)
Test Analyst
PROGRAMME STRUCTURE
Six Weeks Training Classes (Practical Tech Skills)
Three Months (or more) Structured Internship on Large Commercial-Scale Projects (Learning enhanced, flexible Hours)
Employer Network (job analysis and internal referral if goals are met)
You can join us via Zoom (live face-to-face meeting) remotely from anywhere and "download" the valuable knowledge & experiences from our tech experts across different tech centres.
Watch 300+ Stories of Career Starters in IT/Software