"How can you have experience when you just graduated from University?"
It's never too late to learn! Anthony has just secured a new job as a business analyst after joining Industry Connect. Before he started his new job we caught up with him to ask about his time with us and if he had any advice for people looking to start their own careers in IT.
First of all, Anthony, congratulations on your new job as a business analyst! What do you think about Industry Connect and how we do things here?
Yeah, I think it's a great initiative because there are a lot of people who have the ability, it's just that actually they need more exposure. For example those people who have just graduated from University, although they might be doing like an IT degree, but when they come out and apply for a job they find it a lot harder.
People are looking for experience but but how can you have experience when you just graduated from university? You need to have a starting point and that's where this program comes in. They provide you with a real experience, you are doing real-life commercial project where you build up your skills.
And there are also people who have been away from the industry for a long time. For example, there are ladies who go away to start a family and when they come back, they find that it's difficult to get back into the workforce.
And also of course there are people who are doing a mid-career change, where they discover that they want to do this here instead, but they don't know where to start.
So Industry Connect, they actually provide a program where they give you all the core training, the necessary training, with the latest skills that are in demand in the industry.
Basically you have a six weeks of training to get you started off and after that you embark on an internship where you work on the project and you slowly build the skills and you apply the Asia methodology, where you are given different phases like the onboarding, competition, and more advanced tasks.
So you'll slowly build up your skills and when you are equipped with a necessary skills, you proceed to a more advanced stage.
So I think it's a very good connection for people who want to enter the industry and the actual industry. It provides some sort of bridge, so I think it's very, very good, I would highly recommend Industry Connect.
How did Industry Connect help you secure a job?
Because they train you in a technical skills, then after the training you are given a mentor so, you work through your problem.
If you've got any problems you can actually get help from the mentor and there's a lot of support from Industry Connect where you can go online to ask questions and people are there to help you.
You're given constant feedback, and you're also trained in terms of leadership training, where you become the mentor for other people.
Besides that besides that they also train you in a soft skills, for example communication skills.
There are a lot of meetings. For instance there is a meeting where you get the chance to practice your public speaking where you get to like present 10 minutes on a technical area and you get to provide feedback to other people and to share the session.
There is also training on how you can get used to the English in Australia and New Zealand, and also what to watch out for during interviews and how to write your resume. You can actually prepare your resume and get feedback on how you can improve your resume.
There's also like training on how to get ready for interviews, so I think it provides an all-round package for people who want to get into the industry.
Fantastic Anthony. Is there anything you would like to add?
I think this is an opportunity where you can actually gain your skills or increase them risk-free.
Because if you go and work in a real-world environment, you might not be able to make mistake, but here you can actually learn from others, so make full use of the time here.
Learn whatever you can and also I think the important thing is that not only should you focus on the result, but more importantly you should be concerned about the process. You should do a lot of self-reflection like whether you gain skills or not, and there's a lot of support, so make full use of your time here.
I think will be rewarded.
Thank you so much Anthony, and good luck in your new job as a business analyst!
---
What is Industry Connect?
Industry Connect is an IT/Software Career Launchpad that has everything you need to kick-start your IT/software career in AU, NZ, UK, IE, SG, HK, IN, ID, VN & PH.
Industry Connect's Ecosystem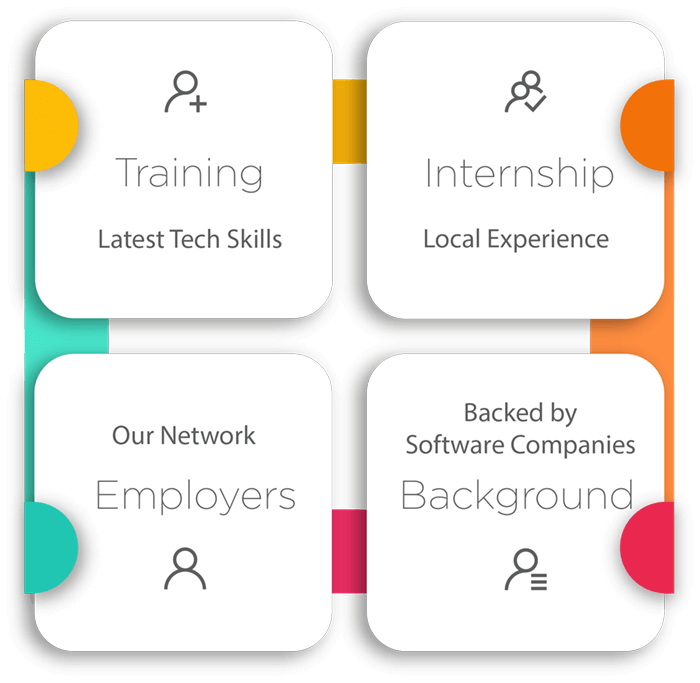 We have been helping career changers, recent IT graduates and people with career gap to start their IT/software careers.
Over the years, we have helped hundreds kick-start an IT/software career. (Verifiable evidences are available on this website)
OUR CORE
We are an innovative software training school backed by global/local software companies. Our ecosystem is an incubation process that supports our participants until they launch a tech career.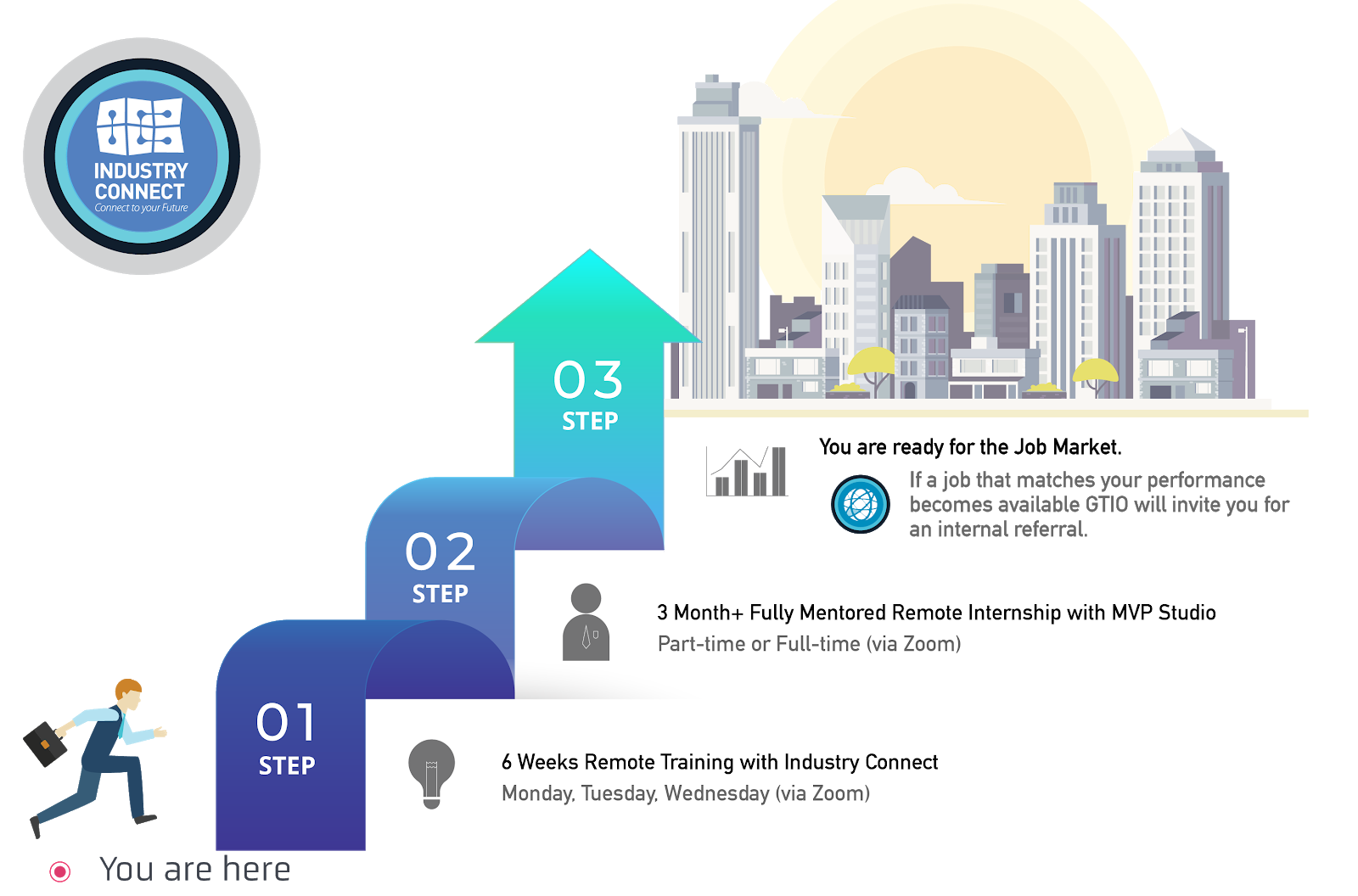 OUR PROGRAMMES
Our Job-Ready training programmes focus on,
Software Development
Business Intelligence (or Data Analyst)
Test Analyst
PROGRAMME STRUCTURE
Six Weeks Training Classes (Practical Tech Skills)
Three Months (or more) Structured Internship on Large Commercial-Scale Projects (Learning enhanced, flexible Hours)
Employer Network (job analysis and internal referral if goals are met)
You can join us via Zoom (live face-to-face meeting) remotely from anywhere and "download" the valuable knowledge & experiences from our tech experts across different tech centres.
Watch 300+ Stories of Career Starters in IT/Software