For me it's like here we are doing a rehearsal, a rehearsal of the real experience.
Another week, another satisfied customer!
This time it's our friend Laura who has just secured a job as a reporting analyst.
What is a reporting analyst?
A Reporting analyst helps drive critical business decisions by analysing metrics and designing reports, who then communicate these results to managers and often provide suggestions based on their findings.
Reporting analysts can work in any company that requires data analysis, from health care facilities to financial offices. After several years in this role, reporting analysts can become managers who oversee teams and set analysis agendas.
Before Laura started her new job, we caught up with her to ask about her time with Industry Connect and how we helped.
Congratulations Laura! Tell us, how did Industry Connect help you land a job as a reporting analyst?
First of course, was the technical skills and the knowledge – that's the basics and also that's the key information that MVP Studio delivered to us.
Also, how we work on projects, like as a team and then we have those scrum meetings. For me it's like here we are doing a rehearsal, a rehearsal of the real experience.
Firstly, we found the confidence to know that we are going to make, because we are actually doing it every day.
And also apart from that confidence, we practiced technical skills, professional skills, people skills so I can say that everything I learned and I worked on every day here during the internship, it's fully and completely applicable to the real job and the real work environment, and that's just so helpful.
What do you think is the key to being successful at Industry Connect?
Apart from developing our technical skills we also focused on our people skills and we practiced our public speaking um skills.
So it's like soft skills and technical skills are both going in the same direction and we are both growing in those two aspects.
Along this journey it's not just my technical skills are improved significantly but my people skills also improved and have grown, which is also the need for the job market so I'm glad that.
I didn't even realise this improvement, so thanks for that!
No, thank YOU Laura, and good luck in your new job as a reporting analyst!
---
What is Industry Connect?
Industry Connect is an IT/Software Career Launchpad that has everything you need to kick-start your IT/software career in AU, NZ, UK, IE, SG, HK, IN, ID, VN & PH.
Industry Connect's Ecosystem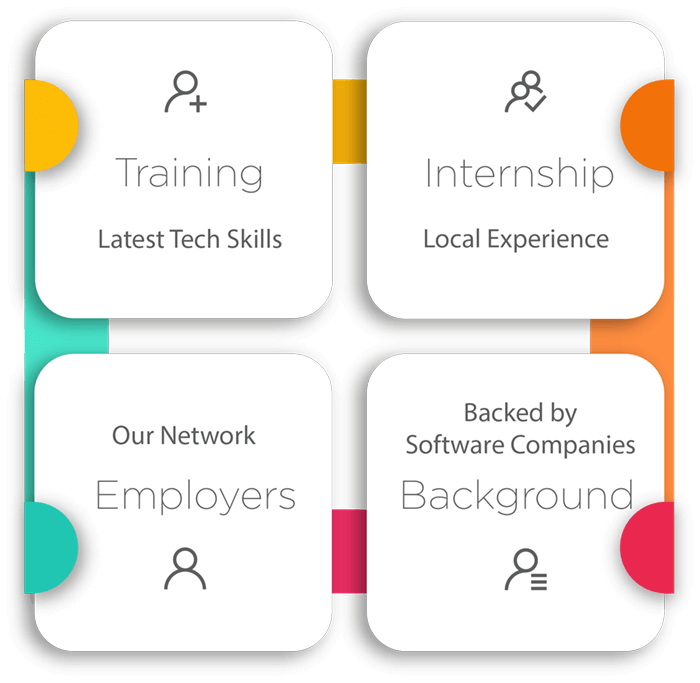 We have been helping career changers, recent IT graduates and people with career gap to start their IT/software careers.
Over the years, we have helped hundreds kick-start an IT/software career. (Verifiable evidences are available on this website)
OUR CORE
We are an innovative software training school backed by global/local software companies. Our ecosystem is an incubation process that supports our participants until they launch a tech career.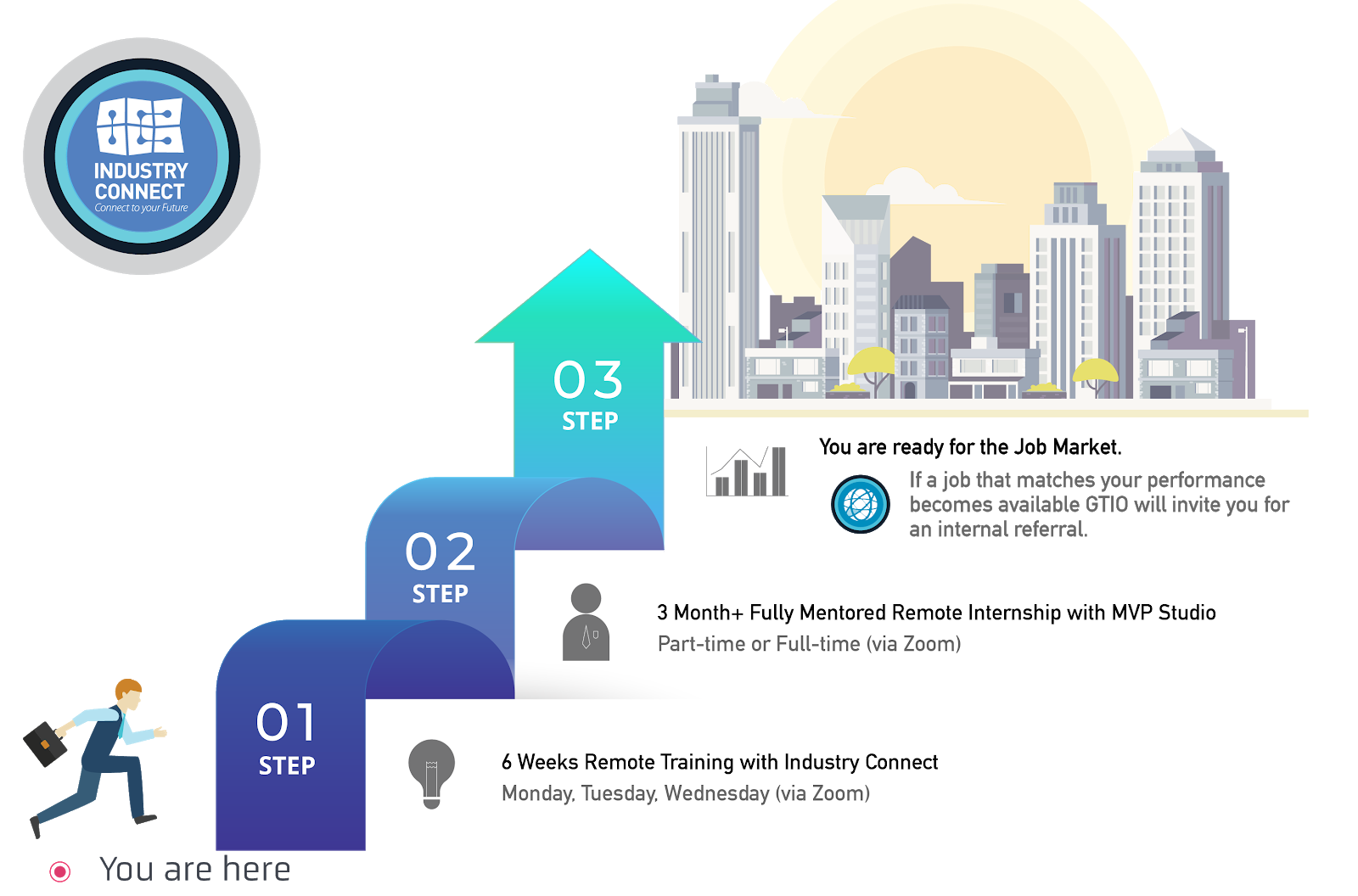 OUR PROGRAMMES
Our Job-Ready training programmes focus on,
Software Development
Business Intelligence (or Data Analyst)
Test Analyst
PROGRAMME STRUCTURE
Six Weeks Training Classes (Practical Tech Skills)
Three Months (or more) Structured Internship on Large Commercial-Scale Projects (Learning enhanced, flexible Hours)
Employer Network (job analysis and internal referral if goals are met)
You can join us via Zoom (live face-to-face meeting) remotely from anywhere and "download" the valuable knowledge & experiences from our tech experts across different tech centres.
Watch 300+ Stories of Career Starters in IT/Software