"I took three years to take the leap with Industry Connect to switch to a career in IT, but when I finally did it, it was worth it."
The IT industry is big and getting bigger every year. There are plenty of jobs out there if you have the knowledge and experience, so it's no wonder so many people want to switch to a career in IT. Raga was one of those people and after coming to Industry Connect, she now has a job as a test analyst!
Congratulations Raga on your new job in the IT industry! Tell us a bit about your background before joining us.
Well I came from India with a Bachelors Degree in electronics and electrical engineering in 2012. I've been working since I came to New Zealand 10 years ago but not in IT.
How did you find Industry Connect?
Well back in 2016 when I got my residency, I  wanted to switch to a career in IT, so in my research I came across you. I already had a couple of friends who had joined, but for different reasons it didn't happen. I had a baby and had some time off, and that gave me time to think about what I wanted to do with my career, so I ended up coming back to you.
That's fantastic! And how did you find the 6 week job-ready program? Especially doing it remotely?
Because the course is designed in a way that actually makes you ready for the market, you actually do a project. They teach you what exactly you need instead of the old-school way of learning. They explain it in a way you understand, a lot of it was new for me, but I was able to catch up pretty quickly. They teach you exactly what you need to learn at the right time.
Did you know any programming languages before this or did you have to learn C# from scratch?
C# was completely new to me. Bruno, my tutor, was excellent. He was very patient with me, with everyone, he made it very easy.
The tutors are talking from experience, they actually work in the workforce, so they know what they're doing, they're not like University lecturers, they don't just talk at you.
How did you find the Slack channel?
It was amazing, a very good community. I've never seen people who help you so much. You post a question and you get so many answers from everyone.
After the job-ready program, how did you find the transition to the internship?
It was smooth, we didn't feel like it was a different company. I'd say the biggest challenge was the initial project, but my mentor was there to help me, so it was fine.
What were your highlights from start to end?
I took three years to take the leap with Industry Connect to switch to a career in IT, but when I finally did it, it was worth it. You get more than what you pay for, it's an amazing community, you learn so much. Having said that, you have to put the effort in. They'll teach you, but you have to do the work. It's such an amazing platform to connect with people and learn.
If you were speaking to someone who was in the same position as you, say a mum who wanted to switch to a career in IT, would advice would you give?
If you are motivated and you really want to change careers, then go for it. We spent so much of our life in work, so if you're not happy in work then you won't be happy in life. And there's never a good time, the baby is always going to grow up, you can't put it off. The sooner you start, the better it will be.
You are so right! Thank you so much for your time, and congratulation again from all of us in your new job as a test analyst.
---
What is Industry Connect?
Industry Connect is an IT/Software Career Launchpad that has everything you need to kick-start your IT/software career in AU, NZ, UK, IE, SG, HK, IN, ID, VN & PH.
Industry Connect's Ecosystem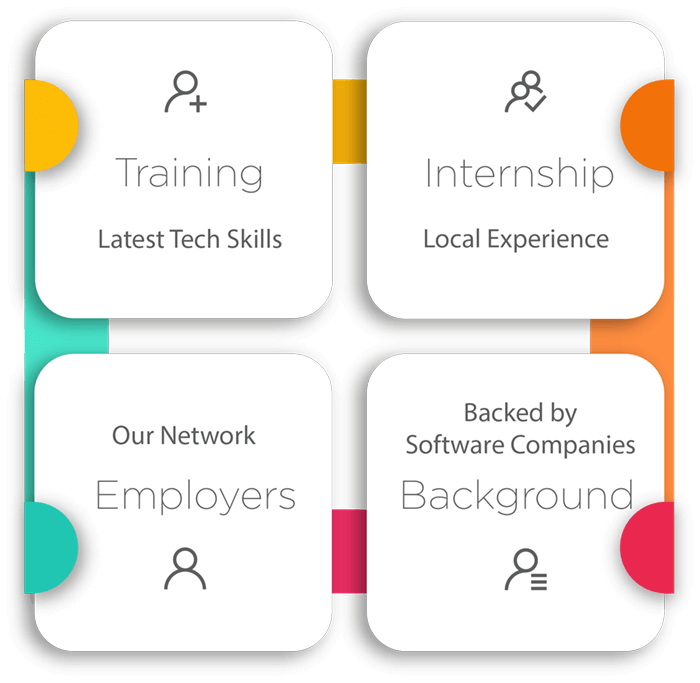 We have been helping career changers, recent IT graduates and people with career gap to start their IT/software careers.
Over the years, we have helped hundreds kick-start an IT/software career. (Verifiable evidences are available on this website)
OUR CORE
We are an innovative software training school backed by global/local software companies. Our ecosystem is an incubation process that supports our participants until they launch a tech career.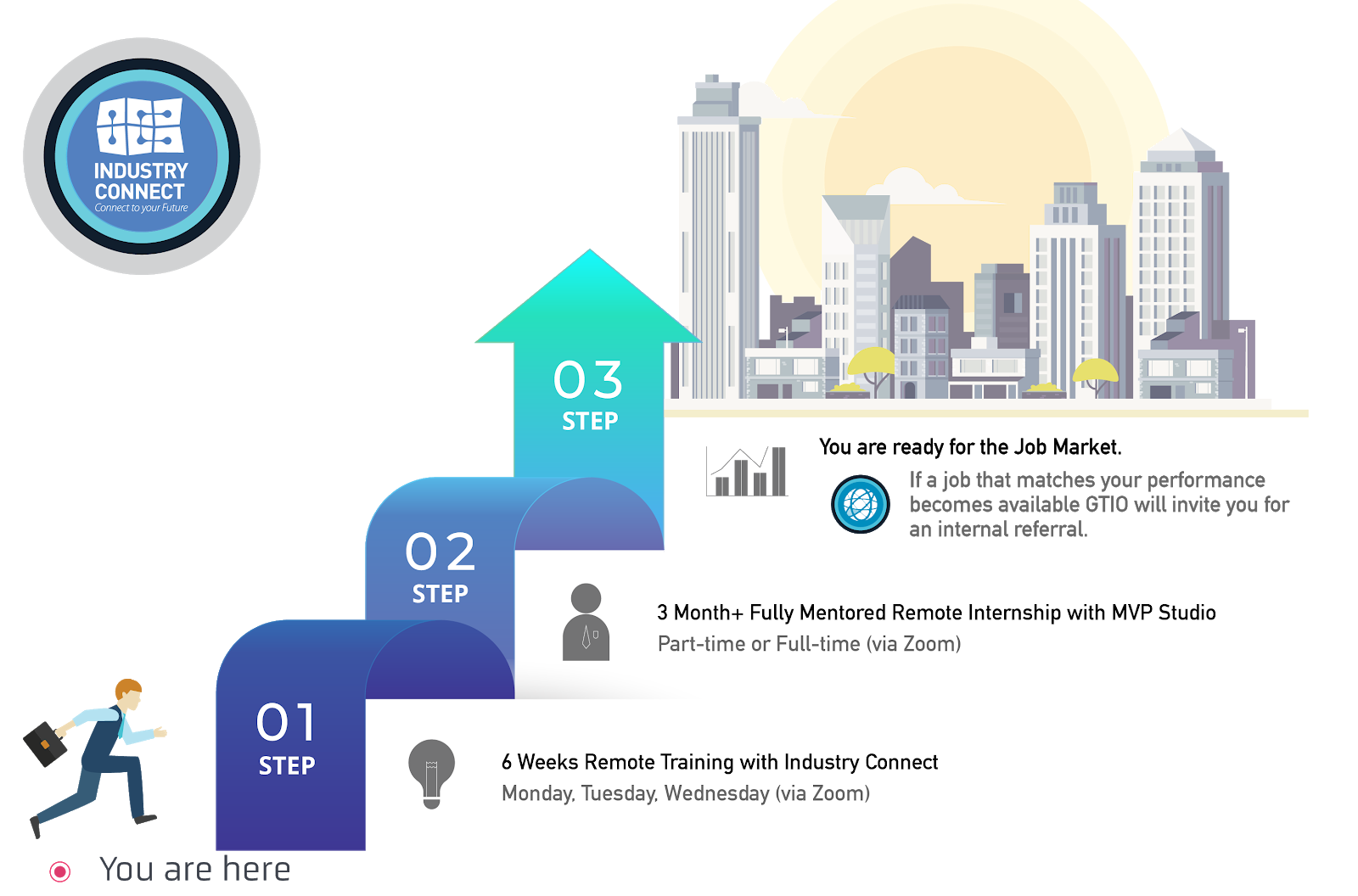 OUR PROGRAMMES
Our Job-Ready training programmes focus on,
Software Development
Business Intelligence (or Data Analyst)
Test Analyst
PROGRAMME STRUCTURE
Six Weeks Training Classes (Practical Tech Skills)
Three Months (or more) Structured Internship on Large Commercial-Scale Projects (Learning enhanced, flexible Hours)
Employer Network (job analysis and internal referral if goals are met)
You can join us via Zoom (live face-to-face meeting) remotely from anywhere and "download" the valuable knowledge & experiences from our tech experts across different tech centres.
Watch 300+ Stories of Career Starters in IT/Software