"If you wanted to move into IT or become a BI Analyst, I would say this would be the best choice."
Once again one of our interns has started a new career. This time it's Sruthi who has landed a job as a reporting analyst!
We caught up with her to ask about her time with Industry Connect and if she would recommend us to others in similar positions.
Congratulations on your new job as a reporting analyst! Tell us, what was your background before joining Industry Connect?
So basically I'm an engineer I was working back in India as an analyst there, but for just for six months. After I moved to Melbourne I was working in a customer service role in a contact centre for a couple of years.
After that I had a maternity break where I upskilled myself with more technical stuff and I've done SaaS certification. I found out Industry Connect, about their internship as well, so I took that course and yeah started to brush up my technical skills that's where I started.
Great stuff. So what did you think of the Industry Connect initiative?
Yeah it's more about what exactly the real world is like, the SQL course or the Power BI course or whatever, the course instructor was giving us real time techniques and giving us examples of what they have been facing in their workplace. So we could easily connect with that.
The course instructor was really friendly and they have got some industry knowledge they were sharing with us when they were exploring the course that was best part about that course.
How do you feel about the training at Industry Connect?
Yes absolutely, I think MVP Studio is more or less like a company where we will have a stand-up meeting in the morning and also there are some kind of snaps in between and also for improving the communication skills and how to work with other people.
The soft skill is also covered in the internship as well as it's a good place to get an exposure to the technical stuff and how the real organization will be.
For the people who don't have an exact idea how the office will be, they can eventually join into MVP Studio where they can get that exposure. There they will learn how a real-time organization will be; how they are, how the team will be and what sort of a meeting they can expect while doing their project.
That was really a wonderful thing about the MVP Studio – I checked other courses and they don't have an internship, it was all kind of unstructured. There was no where I could utilize my course knowledge into the working knowledge, so that was really helpful with MVP Studio.
It's a real example of how an organization will be in the future.
Great stuff.  Would you recommend Industry Connect to others?
Yeah definitely! Definitely. It's the best place where if you wanted to start your technical training.
If you wanted to move into IT or become a BI Analyst, I would say this would be the best choice.
If you do your homework and if you enrol in the course, then after that if you join the internship, you can start working in MVP Studio. I would say definitely you can get wherever you want to go.
Well thank you Sruthi, and good luck in your new job as a reporting analyst!
If you would like to know more about joining our internship, then contact us today for more information!
---
What is Industry Connect?
Industry Connect is an IT/Software Career Launchpad that has everything you need to kick-start your IT/software career in AU, NZ, UK, IE, SG, HK, IN, ID, VN & PH.
Industry Connect's Ecosystem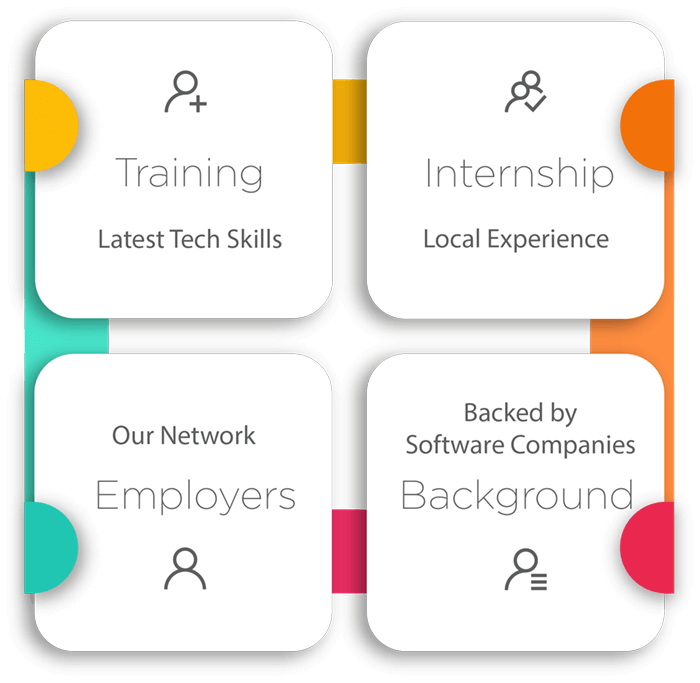 We have been helping career changers, recent IT graduates and people with career gap to start their IT/software careers.
Over the years, we have helped hundreds kick-start an IT/software career. (Verifiable evidences are available on this website)
OUR CORE
We are an innovative software training school backed by global/local software companies. Our ecosystem is an incubation process that supports our participants until they launch a tech career.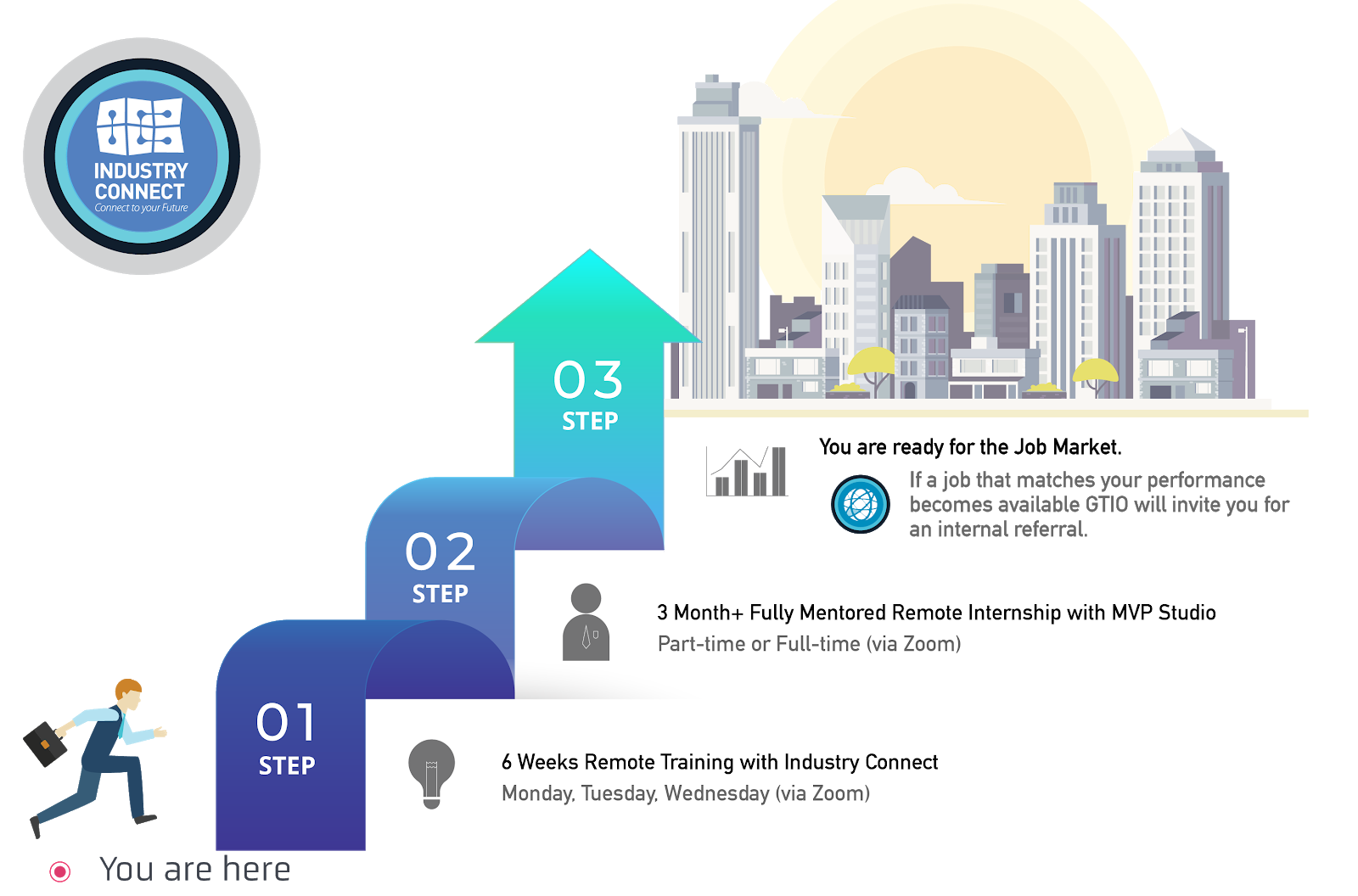 OUR PROGRAMMES
Our Job-Ready training programmes focus on,
Software Development
Business Intelligence (or Data Analyst)
Test Analyst
PROGRAMME STRUCTURE
Six Weeks Training Classes (Practical Tech Skills)
Three Months (or more) Structured Internship on Large Commercial-Scale Projects (Learning enhanced, flexible Hours)
Employer Network (job analysis and internal referral if goals are met)
You can join us via Zoom (live face-to-face meeting) remotely from anywhere and "download" the valuable knowledge & experiences from our tech experts across different tech centres.
Watch 300+ Stories of Career Starters in IT/Software