"When you help others, you learn."
More success stories this week, this time it's Dona who has landed a test analyst job after only being with us for a month! We gave her a call to ask about her time with Industry Connect.
Congratulations on your new test analyst job! So tell us what was your background before coming to Industry Connect?
I did my Master's and Bachelor's in computer application, so I was into computers, but unfortunately I did a job in lighting industry. Currently, I'm working as a lighting credit coordinator in a commercial lighting company, so it's not I.T. I had a gap-optimized series, so that's my background.
How did you come across Industry Connect?
So actually, my in-law, his friend started an Industry Connect and he said it's a good platform to start a career or change it. So that's how I came to know about Industry Connect and I joined.
How did you find our test analyst job-ready programme? Was that something you had to get used to?
It was pretty easy for me while I was doing my studies in Hamilton. It was actually really helpful and the tutors are wonderful. They are very patient. And even if you do dumb things, they won't get angry. They're really going to help us. And they are so patient and I think they spend most of their time like no fixing our issue. Maybe it's a small issue which we can fix, but we don't even care to fix it. But they're always willing to help, really helpful. And the recording sessions, the sessions are recorded so we can do that later if we have some doubts. And I always do that while I was doing my internship, I always had doubts. So I go to the previous sessions and I go to it and that's how I did my internship.
You found the tutors great. How did you find the Slack channel in the community there?
Oh, they are very helpful, if you have a doubt, you can just ask a question and there'll be many replies and people are willing to help. They are. They're like any guide for any time. They're ready to help you. And some people send you personal messages so we can send those messages to some people. And it's not like a no, no, you're okay to help us, really happy. And I have asked people to help and they have helped me, the participants who joined me. Yeah, it's been great for those times.
So moving on into the internship, when you went from a six-week job-ready program into the internship, how did you find that transition? Was it a bit of a bit hard for you to start off with your onboarding?
Yes, it was. We had an onboarding session at first, but I couldn't join it. So I saw the recorded version of it. And when I opened my first one, I thought, it is going to be hard for me. At first, I couldn't understand what it was saying, but then I went at it again slowly, once more. And it's not so hard. It's just you have to understand, I can come to your senses, don't think it's tough, and it was actually easy. And you get a mentor. The best thing and the mentor are always there to help. And I called Salma, and she was very helpful. So, I think the first week we had a phone session with her and she looked like we had issues and all those things. And she helped us talk.
What would you say with some of your highlights during this whole journey through the six-week job program in the internship?
I would say the team meetings, they're the highlight along with the scrum meetings. I got a lot of information from there and the communication sessions like that where we learn how to communicate and all those things, all those skills are really important for me. And the employability sessions like how to attend an interview, how to speak, how to email your interviewer and all those things, how to be confident. Like it gave us new information. So even when I'm at work, I used to hear it. I know even if I can't see it, I can hear things, so I get more information that really helps me learn. It's a really good thing, so it's already always there and we can just go and search for it. That's the main highlight.
What tips would you give someone in so that maybe they have the same background as you and they are now wanting to get into the I.T. industry?
I would say attend the classes and try to practice. So once you are, some people think you are just in the class and then next week you just keep on following. Everything will come to us. But that's not it. You have to keep on practicing the same thing. And we had to learn that the only way and ask for help and help others. When you help others, you learn. Don't be like "I want help, but I don't share. I don't want to share my information." Don't do that. Help others and you think and try to fix the problem of others. Even then, you will learn more things and do your task always and try to do like 20 hours minimum for this program, maybe evenings or weekends.
Well thank you Dona, and congratulations again on your new test analyst job!
---
What is Industry Connect?
Industry Connect is an IT/Software Career Launchpad that has everything you need to kick-start your IT/software career in AU, NZ, UK, IE, SG, HK, IN, ID, VN & PH.
Industry Connect's Ecosystem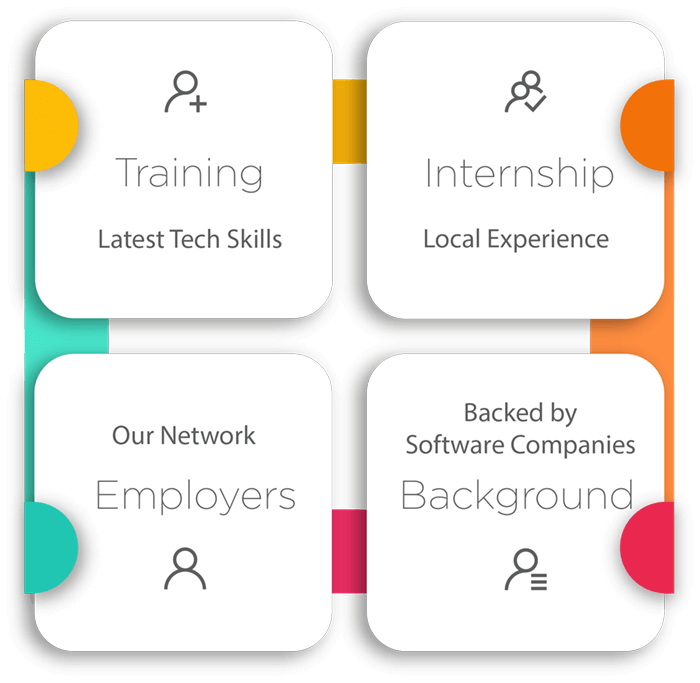 We have been helping career changers, recent IT graduates and people with career gap to start their IT/software careers.
Over the years, we have helped hundreds kick-start an IT/software career. (Verifiable evidences are available on this website)
OUR CORE
We are an innovative software training school backed by global/local software companies. Our ecosystem is an incubation process that supports our participants until they launch a tech career.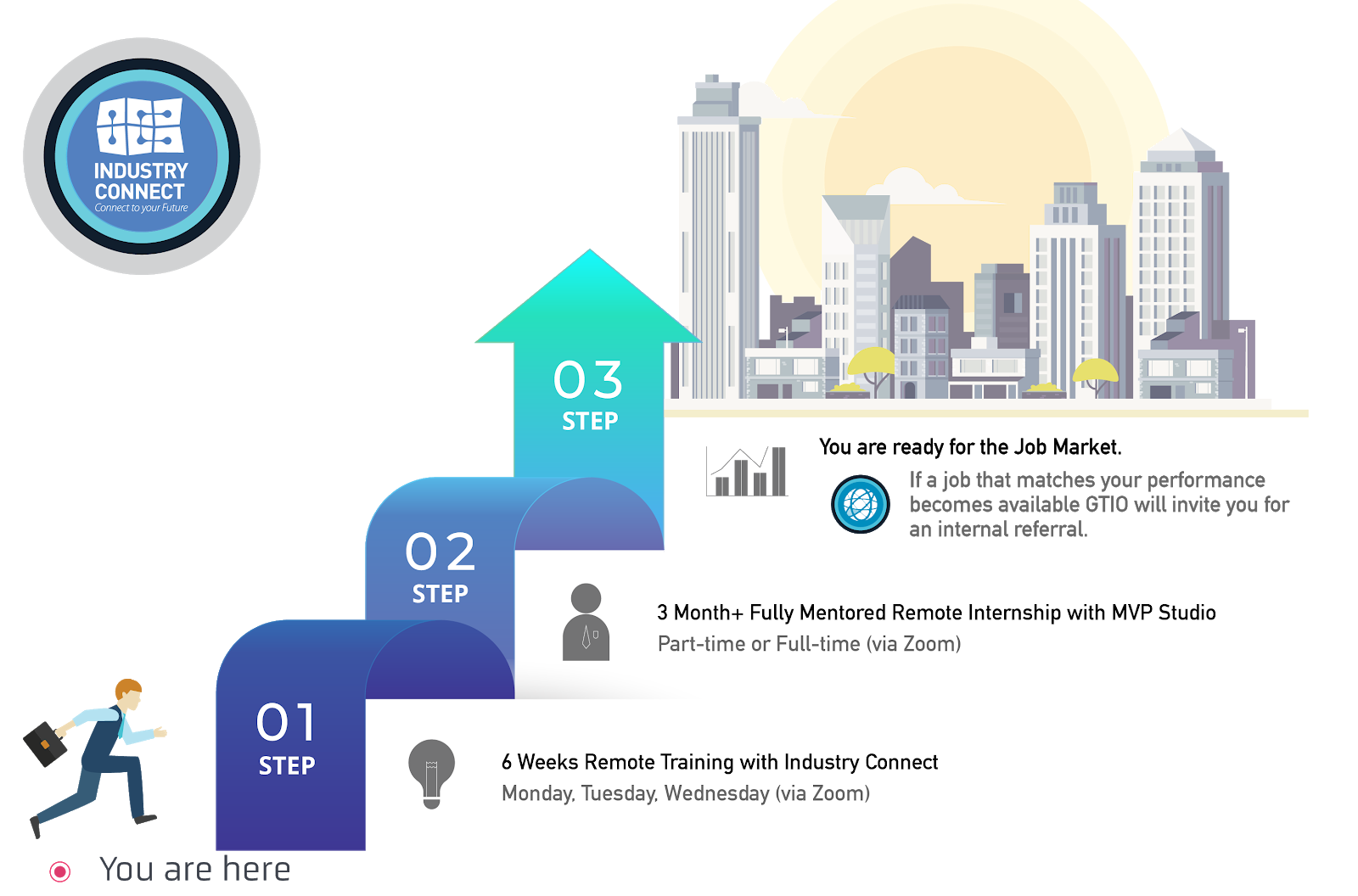 OUR PROGRAMMES
Our Job-Ready training programmes focus on,
Software Development
Business Intelligence (or Data Analyst)
Test Analyst
PROGRAMME STRUCTURE
Six Weeks Training Classes (Practical Tech Skills)
Three Months (or more) Structured Internship on Large Commercial-Scale Projects (Learning enhanced, flexible Hours)
Employer Network (job analysis and internal referral if goals are met)
You can join us via Zoom (live face-to-face meeting) remotely from anywhere and "download" the valuable knowledge & experiences from our tech experts across different tech centres.
Watch 300+ Stories of Career Starters in IT/Software